hump day nuggets: little bits of the season in photos and words about the last week
Things are sure sprouting around here. Things like spinach, arugula and Ruby.
The world is just so dang photogenic this time of year. After a winter that left my eyeballs starved for color, Missoula spring really delivers.
nuggets.
:: Alice now sleeps on our couch. It was like the last object in our home that wasn't hers and, well, I don't know what to say. We half-heartedly tell her to get off but she knows, big picture, we don't care so much.
:: Wee monkey is eating food that isn't from me! Just a taste here and there but, oh my, she loves it. And it warms the cockles of my heart to feed her
the apple pear sauce I canned last summer
when my belly was ripe with summer squash-sized Ruby.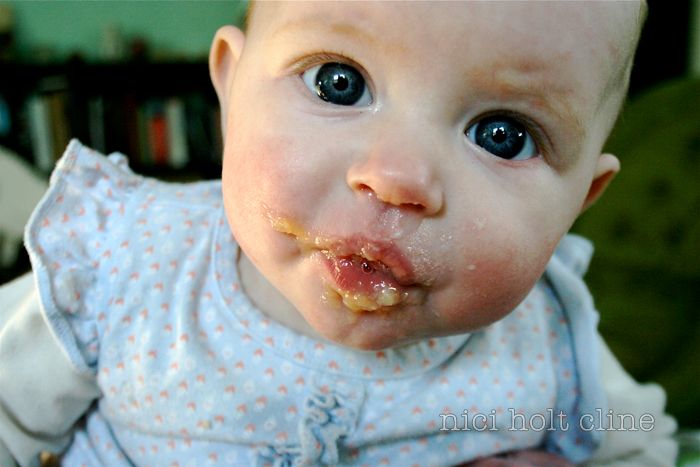 Margot's a big "help."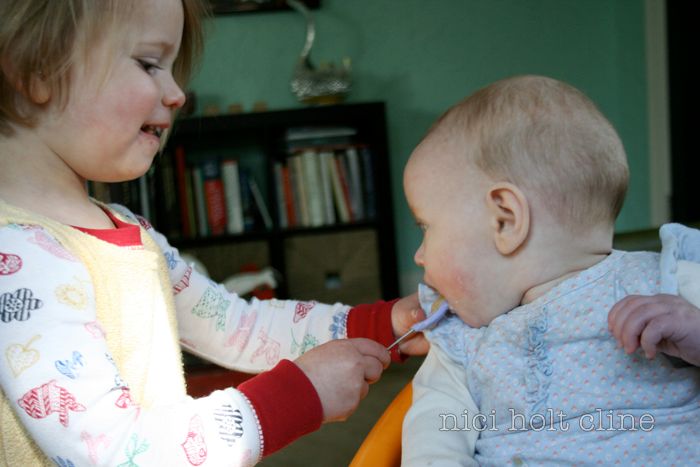 :: Bug loves to read Ruby books. She grabs a stack and brings them to Ruby and asks her which one she wants. And she, all on her own, calls her little pie. It is the most darling thing. This one? No? OK. This one? OK little pie. Read this one.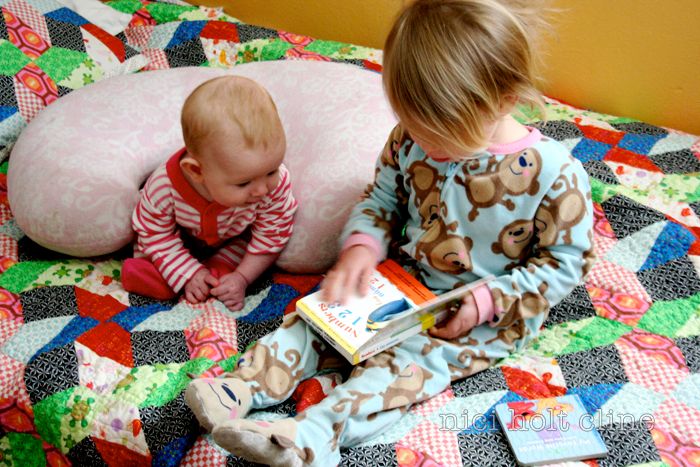 :: My kids jams on the clothesline. Impossible not to smile.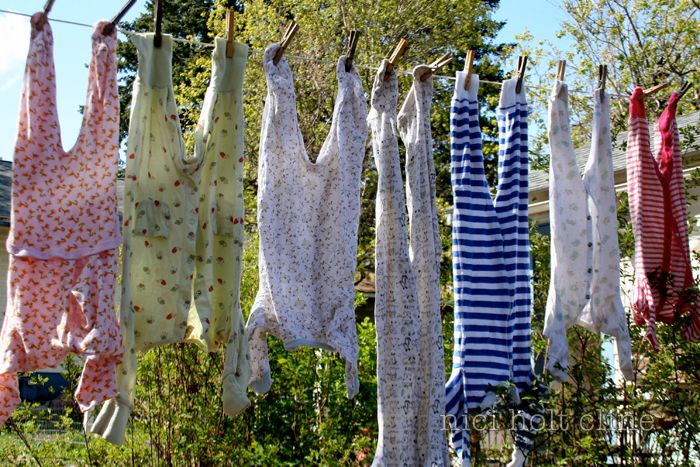 :: Journeyed to our downtown park for the Wild Walk Parade and post-party. I love that we can stroll up to a giant crowd of people and immediately see our tribe of friends.
Mamas on the hillside, papas by the light post.
Kids running around.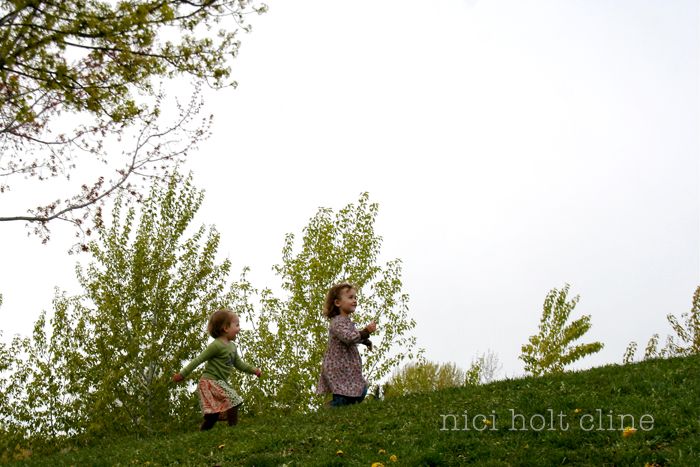 Pony rides.
Carousel rides.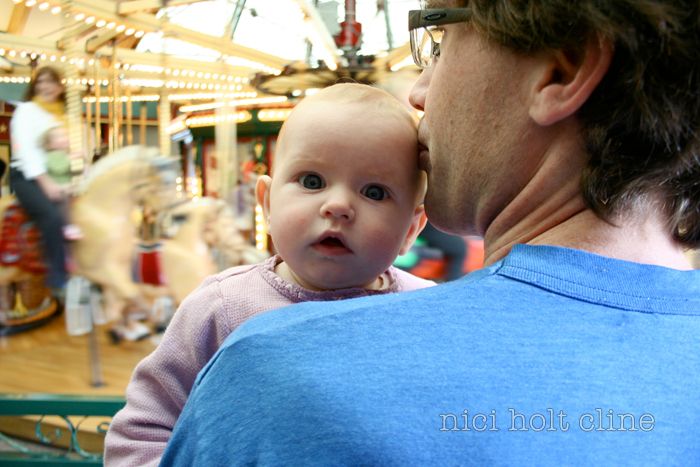 :: I left this scene to go the the
Mamalode Mother's Day Eve Bash
. It all felt good….leaving my home with this image in my mind and hoping in the car with Leslie and
leaving my home
for a fun night.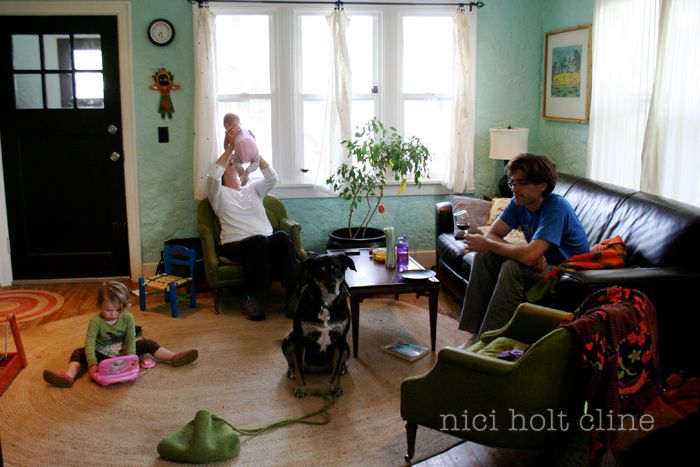 :: The flowering plum I planted with Margot's placenta
last Mother's Day
is in full bloom. (ha: I found that post from last year to link to and I was all
gasp! I can't believe I posted that photo of myself with that big ol' pooch belly!
And then I quickly remembered I was PREGNANT. Weird.)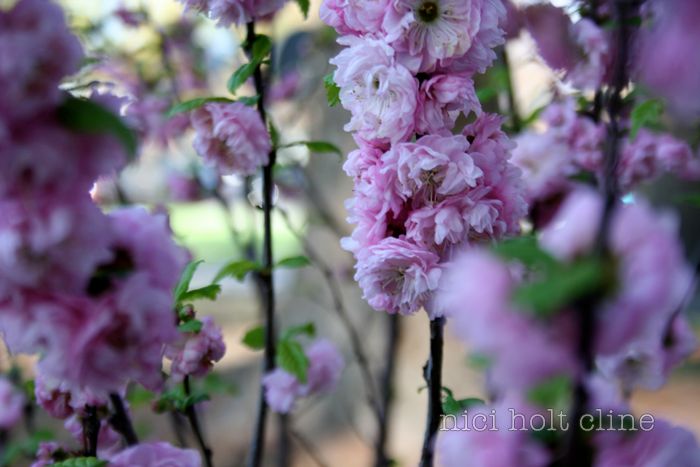 :: Mother's Day was great, beginning with a slow coffee walk with my kids and ma-in-law.
Leading into a beautiful quiche lovingly prepared by papa.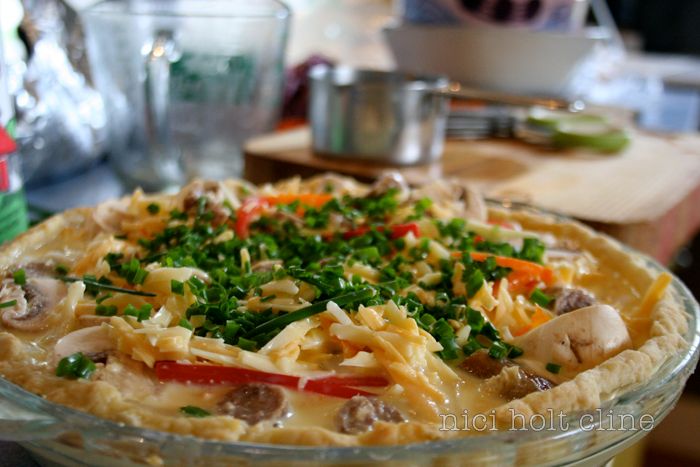 And the sweetest plate that has even been set in front of me.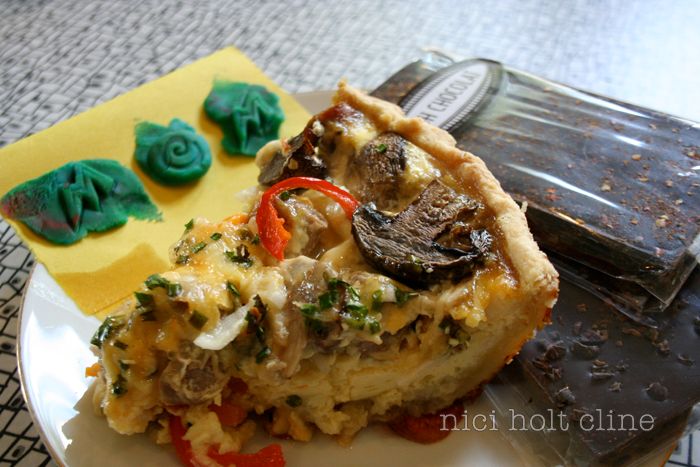 Margot drank her oj in a wine glass and she kept toasting the tulip. Cheers flower!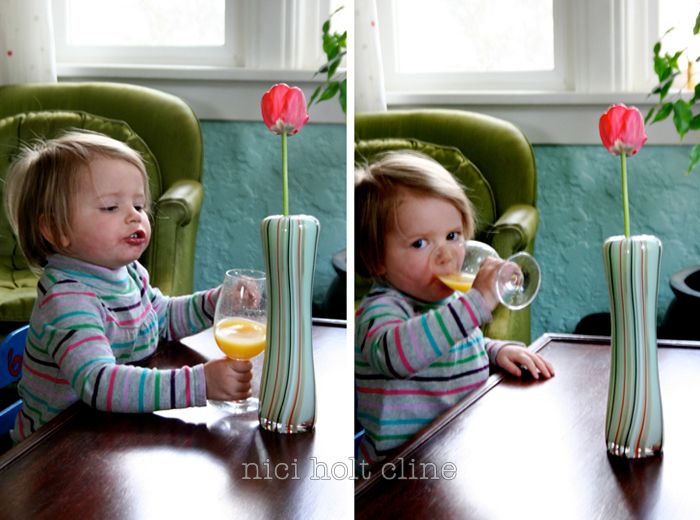 Finishing up with a truck load of dirt. (more on this later)
And a fancy meal out followed by ice cream.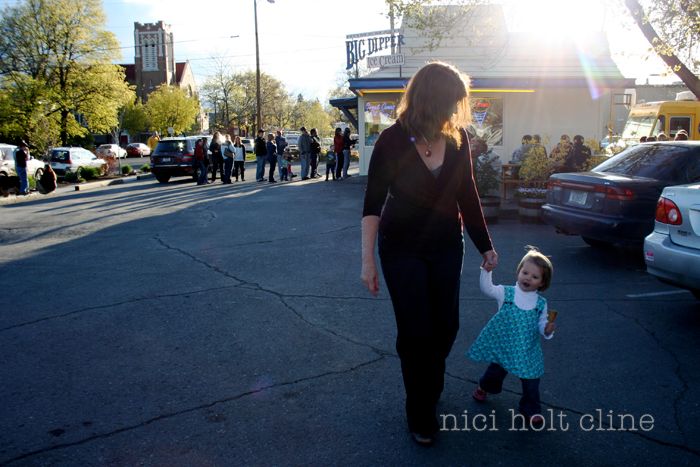 ::
I've talked before
about how much I love a challenge in the kitchen. Especially when it pans out. I made a to-die-for curry mostly because of parsnips. LOVE parsnips.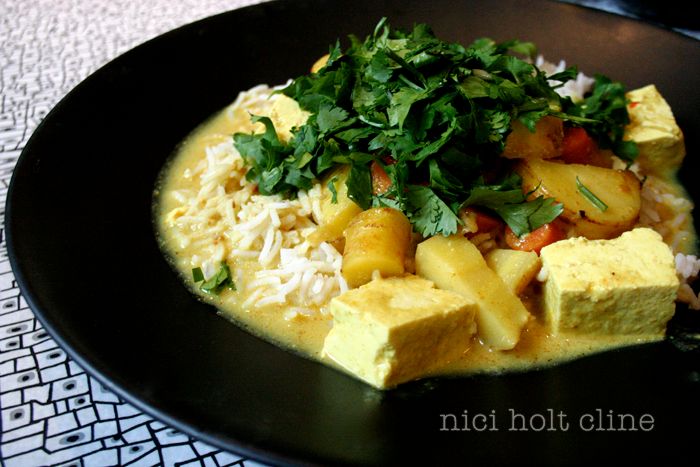 Root Vegetable Curry
measurements are a guess here but you get the idea…
2 cups basmati or jasmine rice
2 cans coconut milk
8 oz tofu
5 parsnips, chopped
5 carrots, chopped
1 onion, diced
olive oil
2 tablespoons dry curry seasoning (or more?)
salt
cilantro, chopped
Get rice going. Slice tofu in half length-wise and place on top of a clean dish towel. Fold dish towel over the top so tofu is sandwiched in middle of the towel. Place several books on top for 15 minutes or so (to press water out). In a pan, saute onion in oil for a few. Add coconut milk and curry seasoning, stir to combine. Add carrots, parsnips and tofu and simmer for 15 minutes, Spoon over rice and top with cilantro.
::
Wild Lupine Design
continues to be a dig sponsor and continues to make some damn cute jewelry!
Malissa offers a 10% discount to dig readers
; please mention 'dig this chick' with your order and 10% of your purchase will be refunded to you the same day.
:: First ride in the bike trailer for Rubes. Oh sweet liberation! I am so thrilled to not have to drive everywhere. Even though I was biking directly into a Hellgate Canyon wind that slowed me to an ant's pace, a good time was had by all. This is SO fun, mama! I am so happy.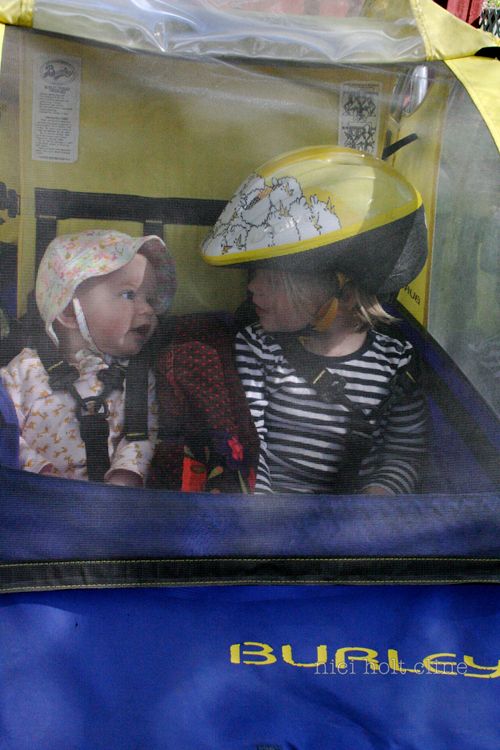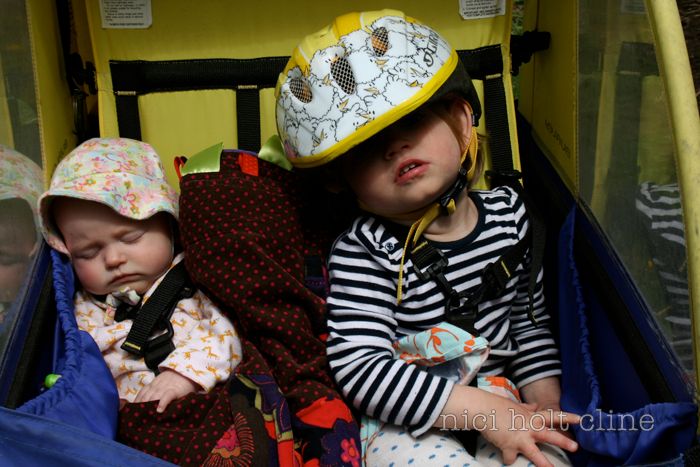 :: A little side-by-side comparison of Margot and Ruby: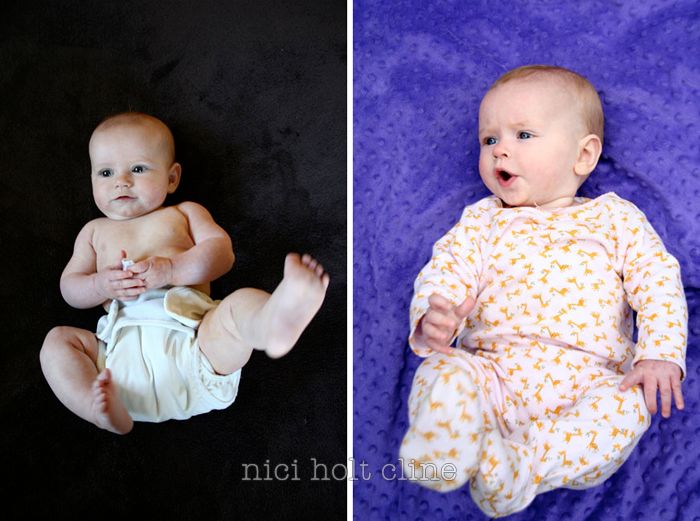 :: New stuff in
my etsy shop
. And to answer a few questions:
Yes, I am working on some adult stuff!
Yes, I am working on some little BOY stuff!
Yes, I can do custom orders in any size!
If you want to stay in the loop, I post items as they are made as well as other fascinating information to my
dig
facebook
page
.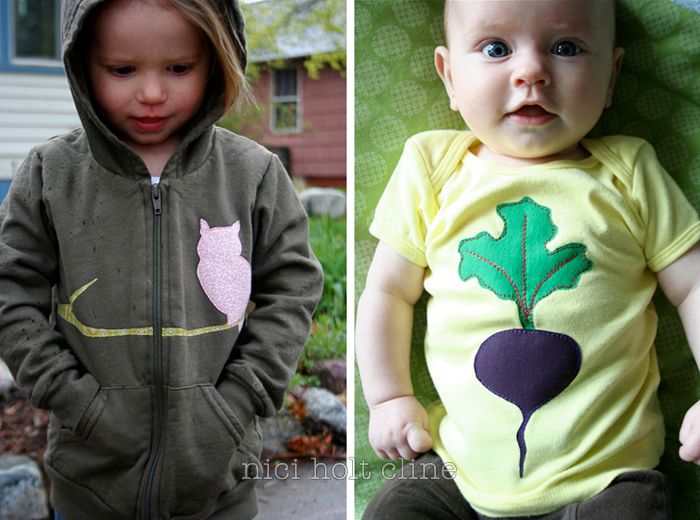 :: Plum tree blossoms! I planted this tree six years ago when we moved in. This is the first year we have blossoms!
:: Spinach!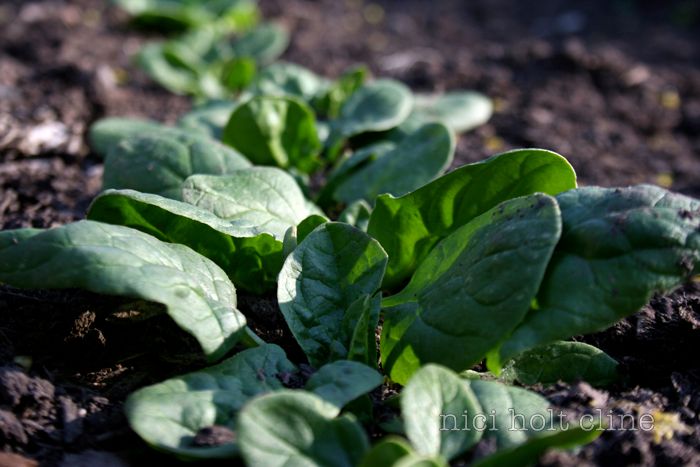 :: Apple blossoms!
:: Backyard bubbles.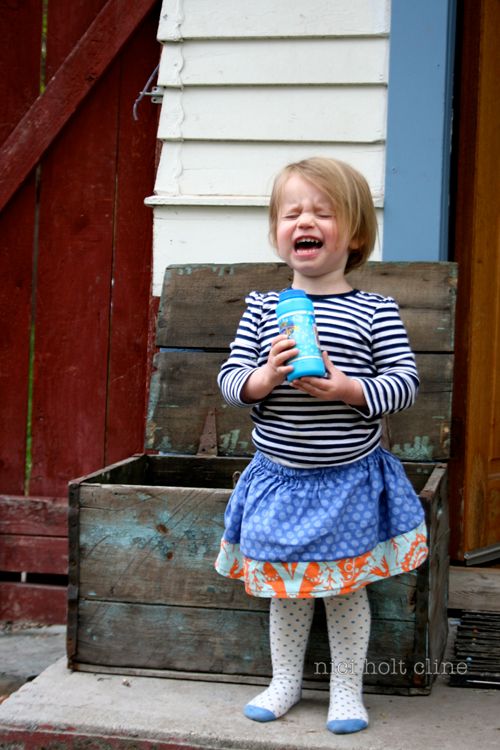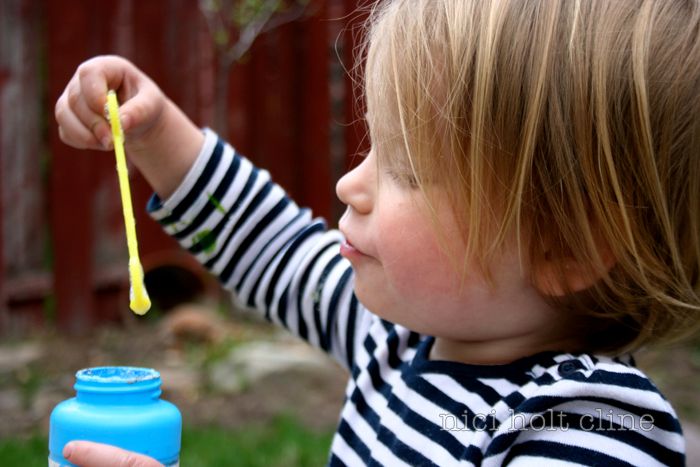 :: Quiet, still time when Margot naps.
:: Raucous, giggle time when Margot wakes.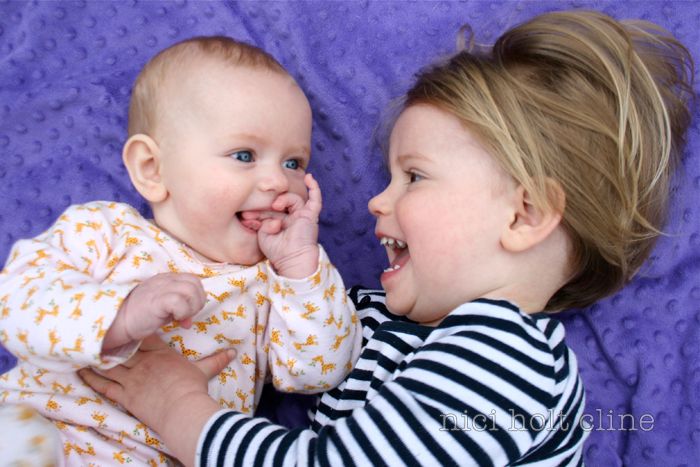 You might also like