The Cline clan has been spending our days outside, passing through the house only to refuel, rest and bathe.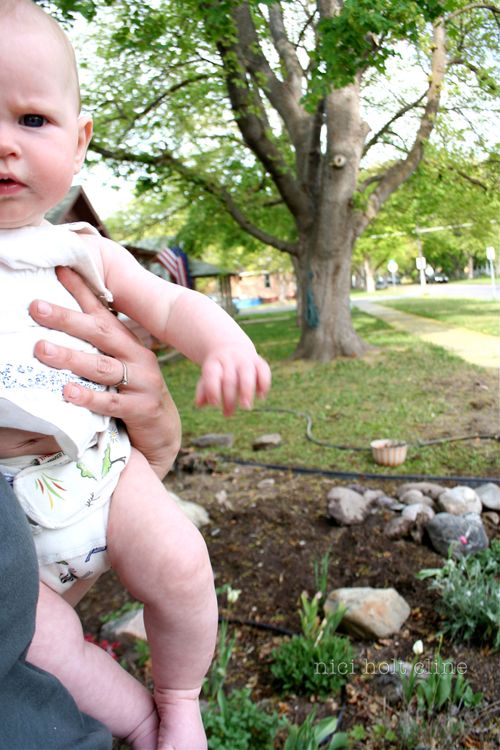 Our world is suddenly ripe with promises of fresh strawberries and peas, river dips with Alice, biking for ice cream, bare feet, dirt in every crease of our bodies and
fresh air cleaning of the house
.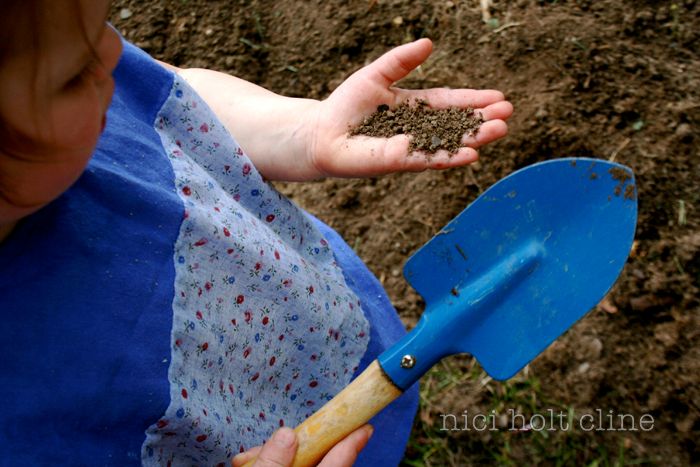 So I am just here for a brief moment, as I pass through, shoveling Margot's leftover noodles in my mouth. In between digging up my daily 25 dandelions (I figure if I dig up 25 per day that maybe by August we'll have more lawn than lion) and continuing to work on my front boulevard overhaul (slowing digging digging digging to create more edible garden space) I want to say
hello, Summer. I am SO happy you're here. Yes, I know winter might barge into June, but I am thrilled you will be around for the next several months and I look forward to getting reacquainted.
Also, in
today's mama digs
, I talk about the
We Statements
Andy and I make all the time. In fact, since I wrote this piece I am even more aware of our We Statement frequency.
We don't rub peanut butter in our armpit. We wipe snot on a handkerchief instead of our dog. We pick up blocks so mama doesn't say swears while nearly breaking her ankle.
Stuff like that.
You might also like