hump day nuggets: little bits of the season in photos and words about the last week

Thirteen years ago yesterday, I had a first date with a man. He taught me how to rock climb in East Rosebud on a 5.8 pitch. This means this never-before climber was shaking in her pants up on a rock while the hot guy she had a crush on was under her, his only view her ass. I made it up that rock right quick. And then we made out like 19 year-olds.
Andy and I have been together ever since.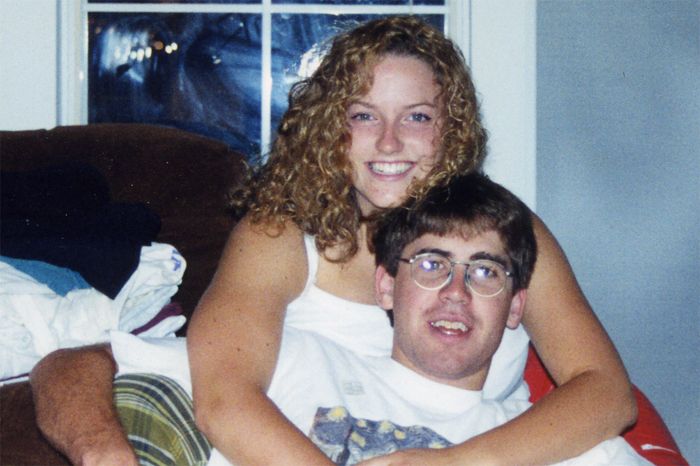 Us at 19. I just grabbed the first photo I could find because you know how it gets when you crack open albums from way back when…oy I could have stayed up all night gawking at my young self. Don't we look young?! I even feel like we have baby chub on our faces.
We actually met when we were 12. Twenty years ago. And, believe it or not, we had crushes on each other at that time. I saw him every summer when my family would make the drive to Red Lodge. With my cousins, we fished, hiked, jumped off bridges into icy mountain creeks, camped in my uncle's wall tent. We went to movies that had been out for months but were premiering at the Roman Theater. We ate ice cream at the Red Box Car and bought beads at the Rendezvous. And Andy was often there, as my cousin's best friend.
I thought he was the cutest but my cousin assured me he wasn't my type. Andy thought I was the cutest, but his best friend assured him I wasn't his type. Finally, at the mature age of 19, we talked to each other instead of through Colin and, sure enough, we were each other's types.
Of course I had no idea when I first saw the thick-haired, super cool snowboarder in Gramicci's that I'd ditch a full-ride scholarship to follow him across the country, live together all through college, get cats and a dog. Buy a house, get married. That he'd be holding my hands and staring in my eyes as I pushed two daughters into our lives. Build a big beautiful life with him.
Oh, my love. Isn't it something that we grew so well together? Wonder where we'll be in another 20 years.
13 years of seasons, of growth, of blooms.
nuggets.
:: Right off the bat, I am so happy to announce this month's sponsor:
b. handmade design
. Becky Shreiner is a Helena, Montana artist who designs and makes the most beautiful clothes and accessories for kids and women. You all have seen Margot in her pinafore and headband. I LOVE her stuff.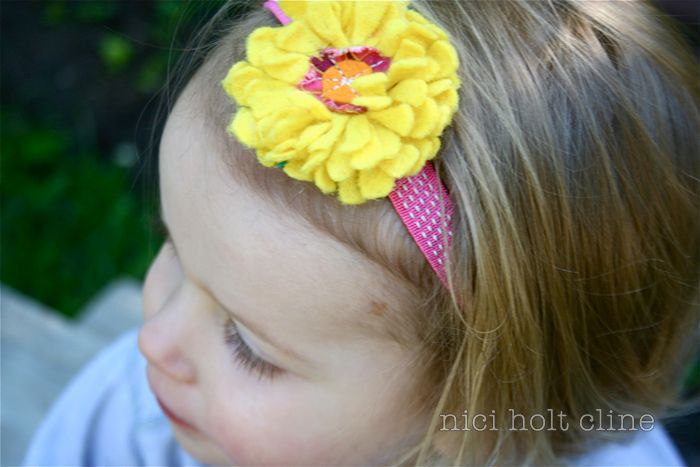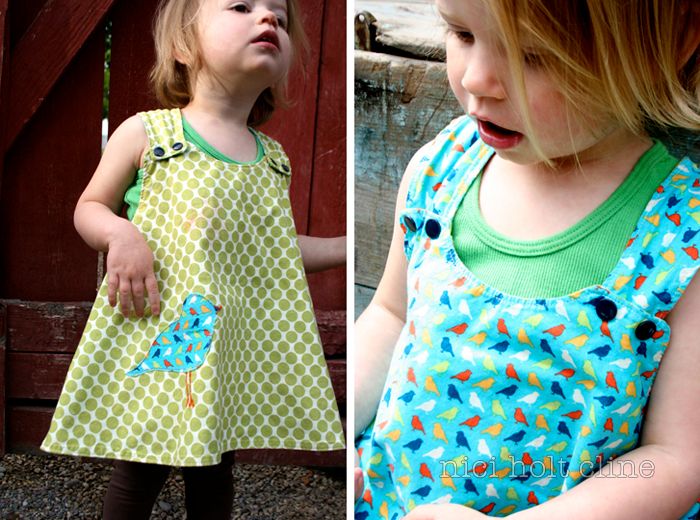 She makes purses, totes, handbags, kid clothing, adult skirts and hair accessories. We love our reversible pinafore…it's so versatile as it can be worn over a warm long sleeved shirt with jeans or a tank and leggings. And, you, dear reader, have a chance to *
WIN*
one. Becky is giving away a
butterfly pinafore
(available in sizes 6 months-4T)!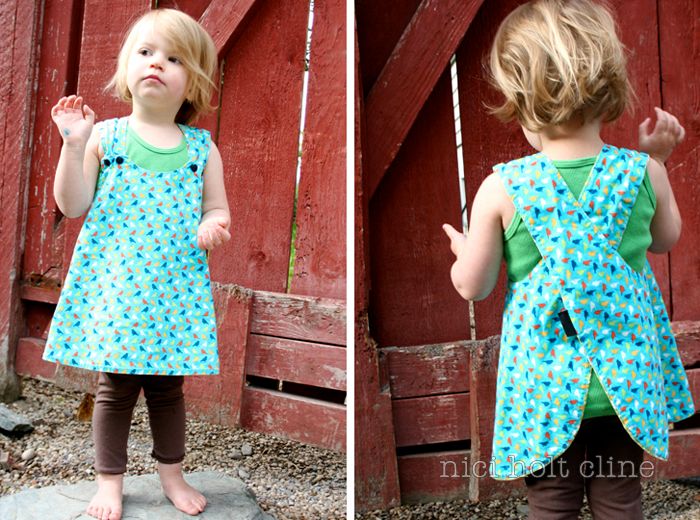 Leave a comment by Sunday, June 20 and I'll announce the randomly selected winner on Monday. Let's make it fun…if you are inclined, share where you were 13 years ago.
:: We lived summer this last week. There was the backyard naked karate kicks.
sharing cheesy noodles with friends,
taking turns on the swing (see Ruby way back there?),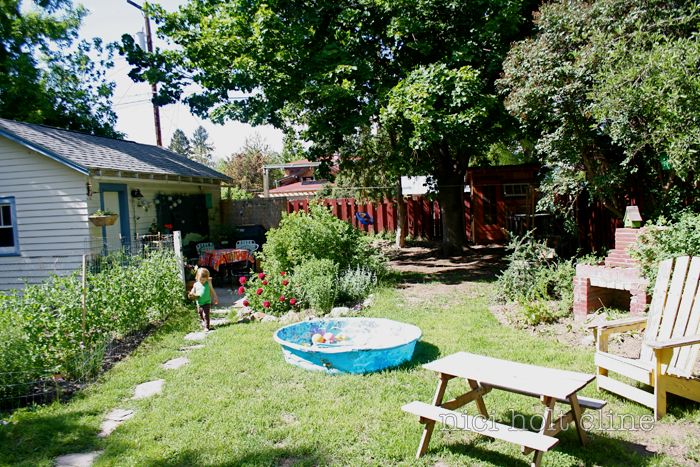 :: There was the front yard with digging and planting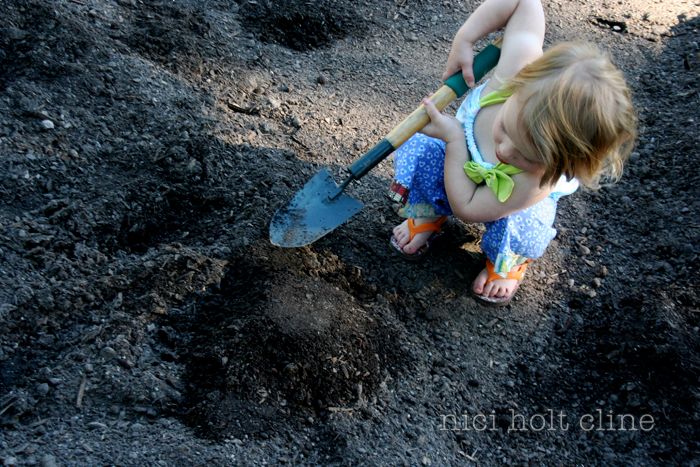 and digging and planting as I converted our weedy boulevard into space for food,
and taking breaks from all that digging and planting to race the sun at melting a popsicle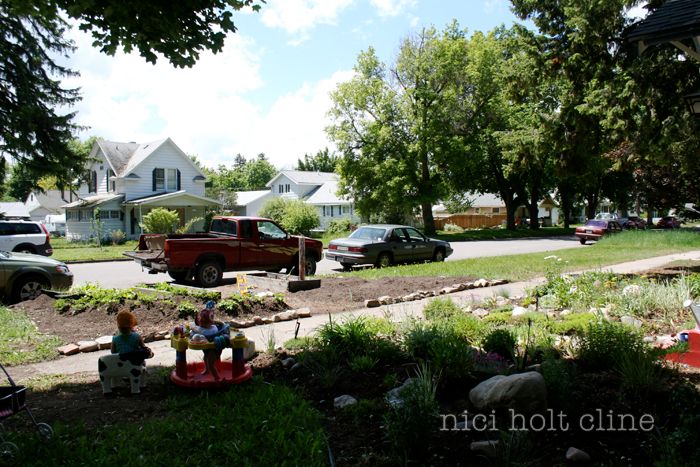 and draw.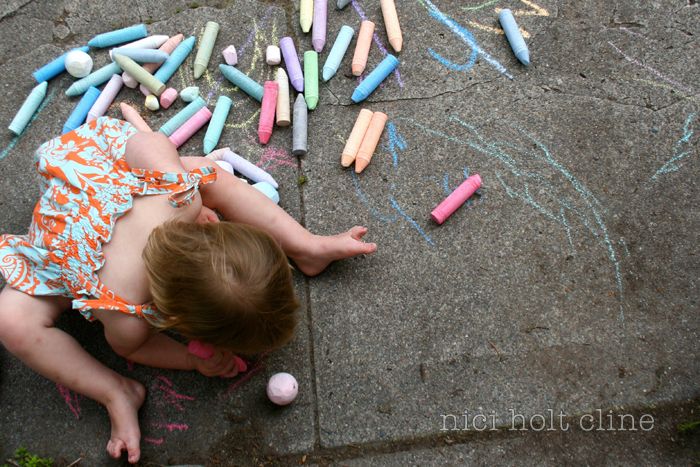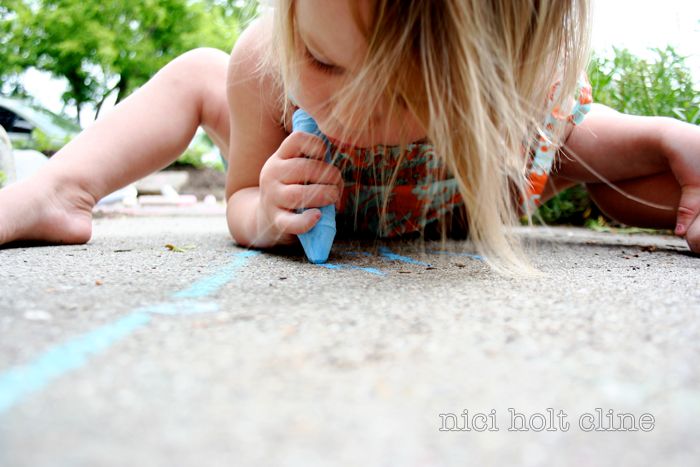 One of my favorite photos I have ever taken of Margot.
:: In between our front and back yards is our home that looks exactly like it exists between two gardens. In our home we tip toe around and make early morning muffins while papa sleeps in a bit.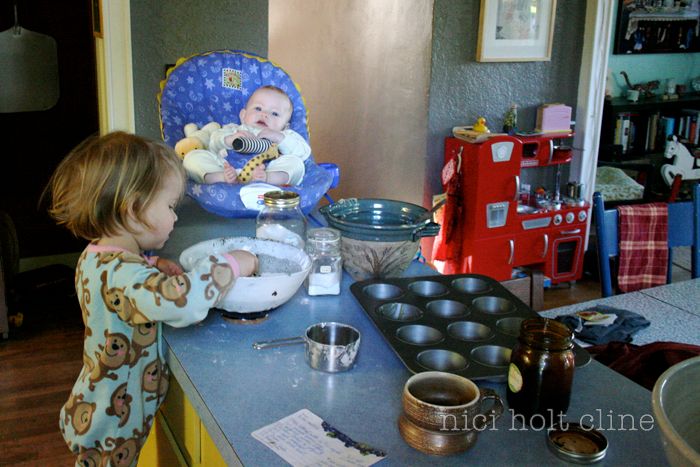 And we eat them in the back yard of course.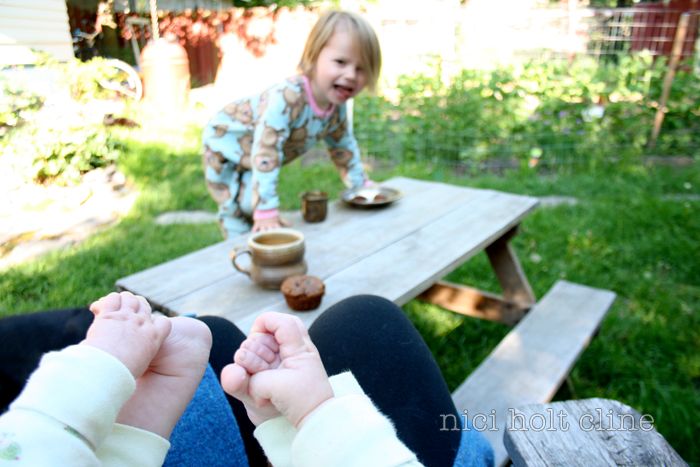 :: Where we admire the cutest chickadee family that is living in our birdhouse with three wee babes (I found a dead fourth on the ground yesterday morning. Poor little bird. I buried her under her family).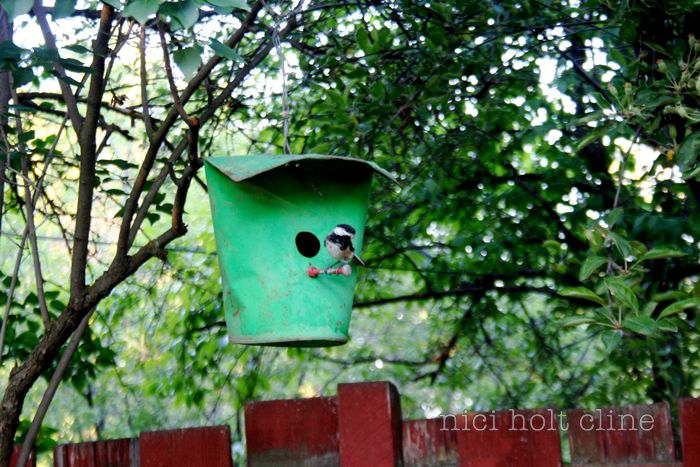 :: Summer also encourages getting out. Meeting friends at the park,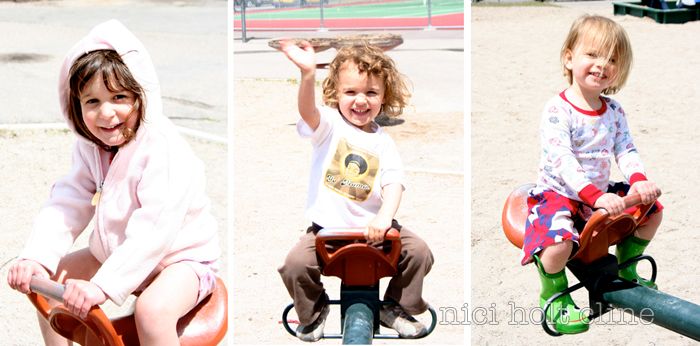 or for walks around town,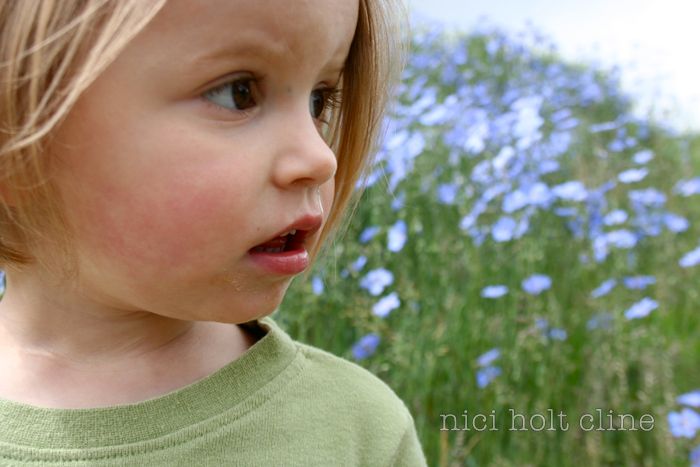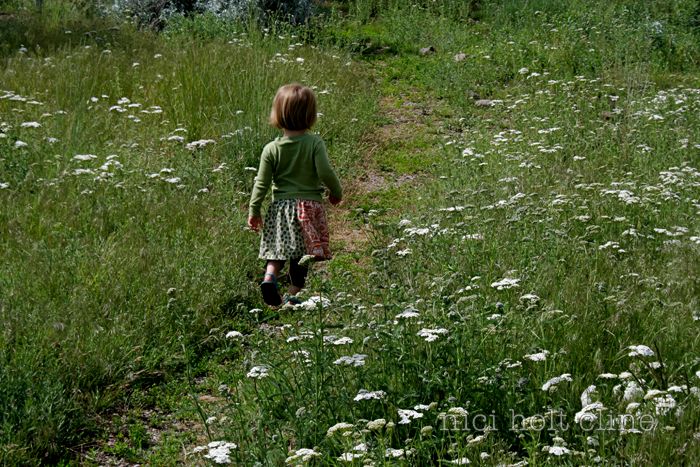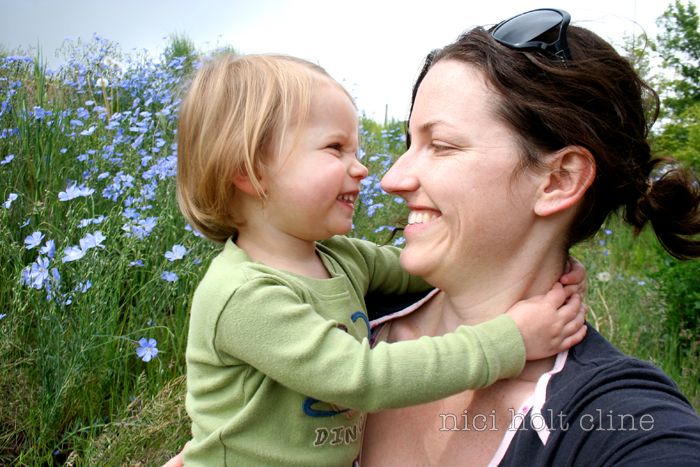 or a just-mama post-bedtime rendezvous at the park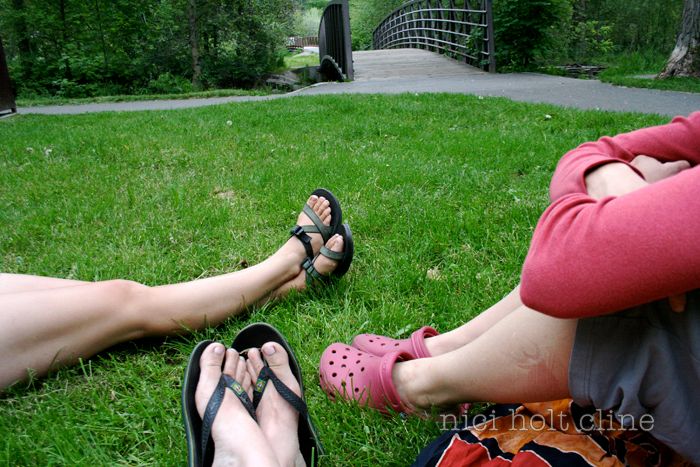 :: It's summer and everything is photogenic.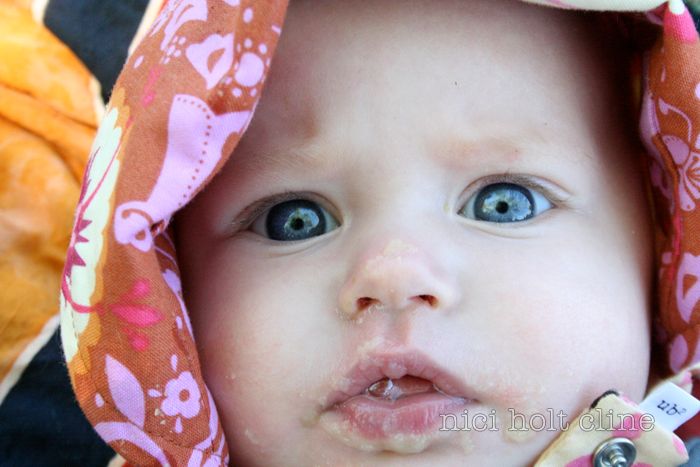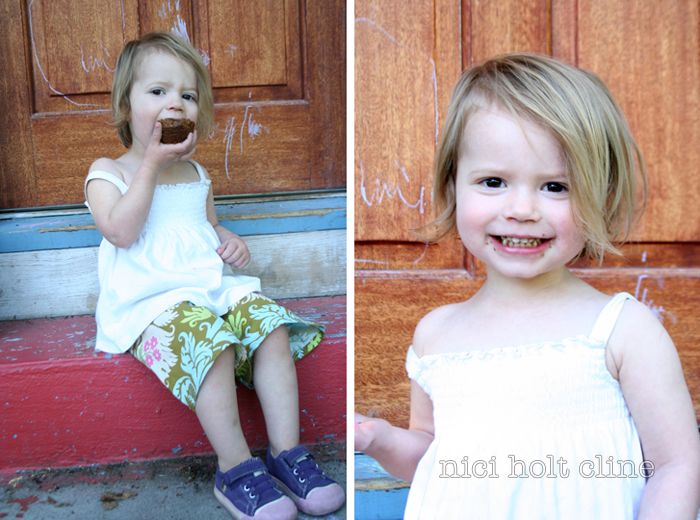 Every year, every 13 years, although there's so much that can happen, so much unexpected (like marrying your childhood crush), there's also a loose predictability…
a rhythm that keeps us dancing and seeking joy.