hump day nuggets: little bits of the season in photos and words about the last week



Hello, Solstice.
Thank you for faithfully arriving at my party with your big, warm hug and your long, bright limbs. The rain, although her presence is necessary, was making the energy of the room a bit soggy. I am happy both of you came to my potluck but the rain with her chips and salsa. I mean, sure, it's sustenance but so boring and uncomplex and predictable. You. You outdid yourself with a platter of vegetables balanced on your head, adorned with flowers in yellow, pink, red and orange as you sambaed into the room making everyone smile.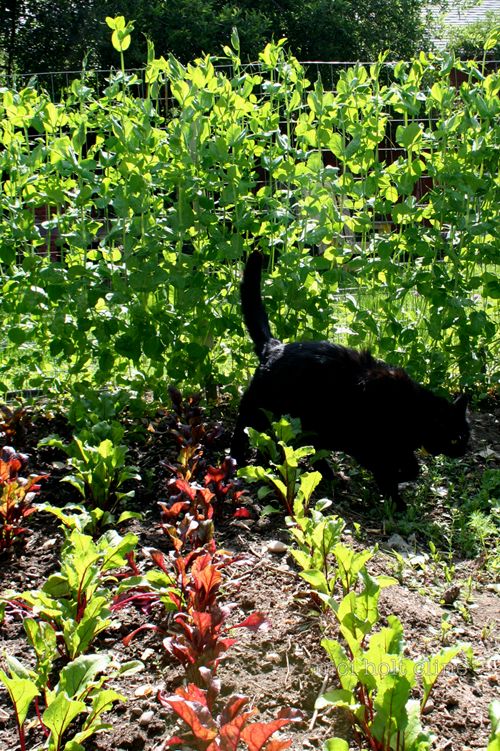 So, we had a lot of rain in the last month. The cool season veggies are loving it but they now need a little photosynthesis to set flowers and fruit. And we've been loving it but are so ready for a little skin-warmed lounging.
nuggets.
Ah, we are busy. Our summer schedule is packed and I have to admit I am a bit bummed to have such a full calendar but not at all bummed with what's on the calendar. Shared meals with friends, celebrating love, camping, grandparents, birthdays. Good stuff indeed. It's summer. And, summer means full.
:: Summer means company. My cousin and her daughter visited last week. Elise is one of my closest friends so to watch our kids make memories like we have, well, it's something. And, E is pregnant, due in a few months with another girl. Lucky us.
Last night, Margot was in bed with us. It was late and she sleepily said, "Mama, Charlotte's downstairs please?"
"No baby, she's far away in Red Lodge."
"Oh," she said. "We need to get those guys. We need to catch those guys because Charlotte is my best friend."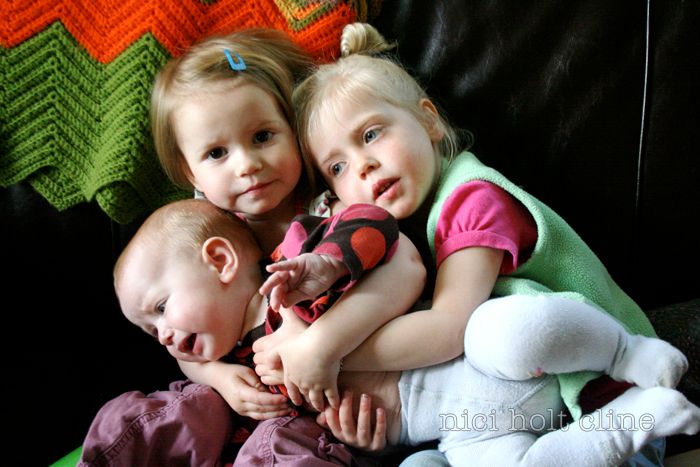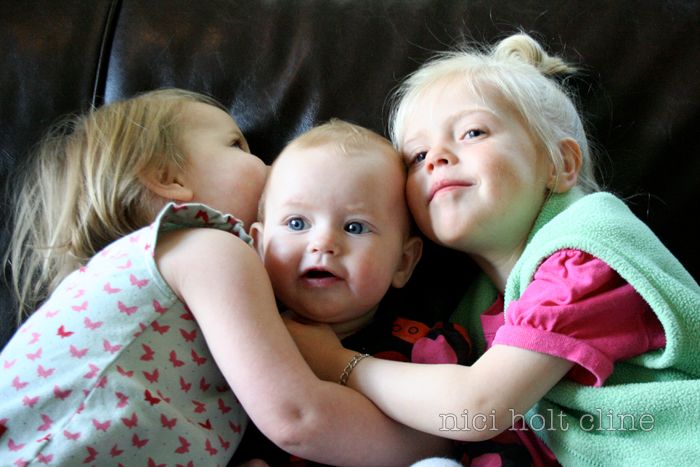 "We'll see them again soon. I love Charlotte and Elise too."
"OK mama. But we need to catch those guys. First, I take a nap."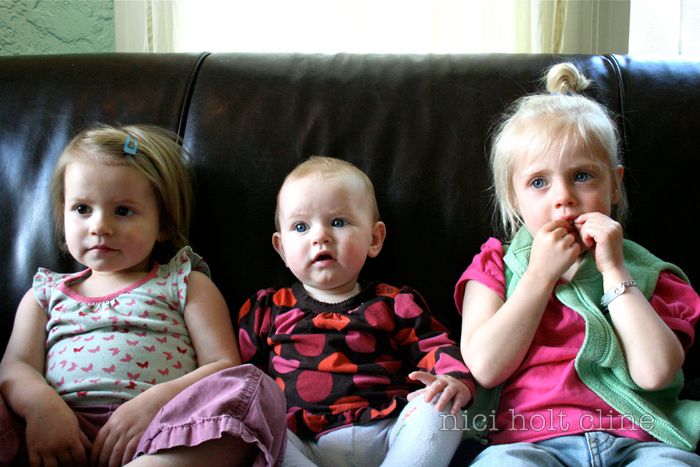 :: Summer means peeing in tall grass on I-90's slim shoulder.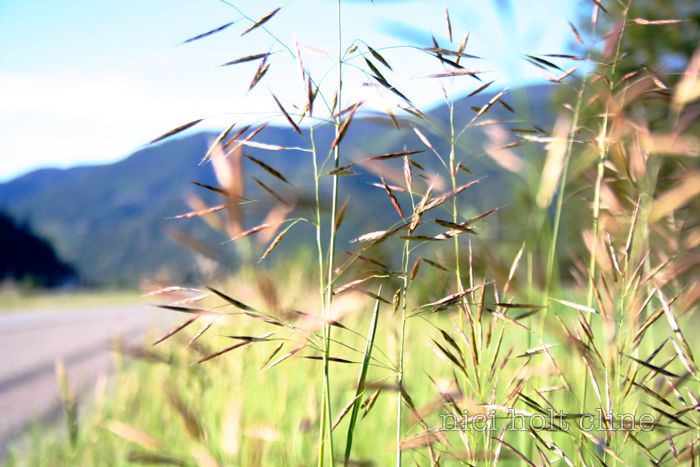 :: Summer means weddings. Last weekend, we drove east to the appropriately named Paradise Valley to celebrate our friends' marriage.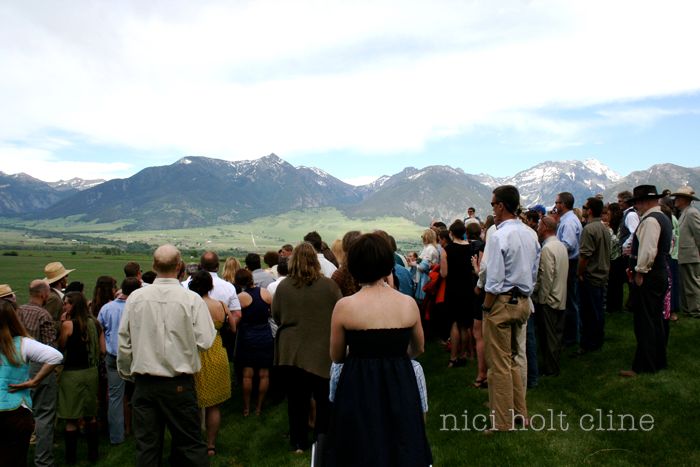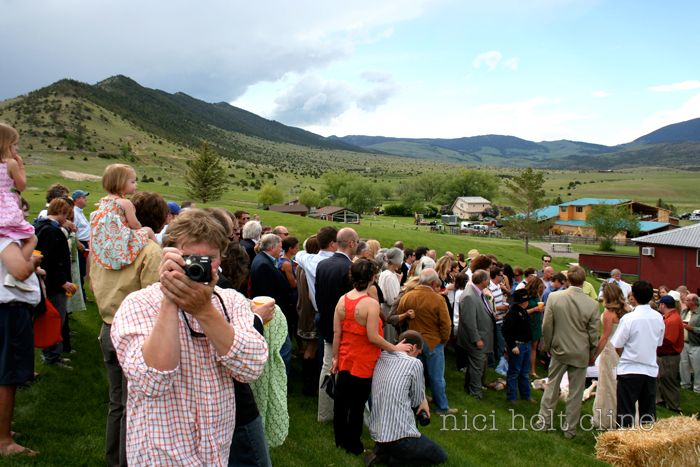 :: Summer means road trips. No matter how many times I drive through, climb up, ski down, walk around, I'll always be amazed by Montana's landscape.
:: Summer means fearlessly climbing up and down a steep, long hill with a hula hoop. Such beauty in her brave, fun-loving spirit.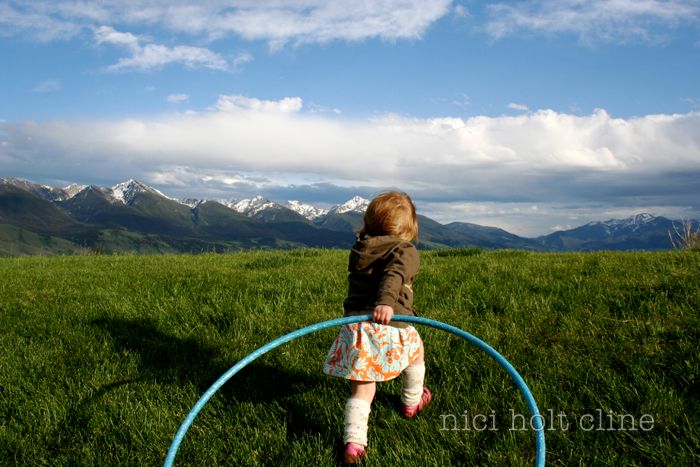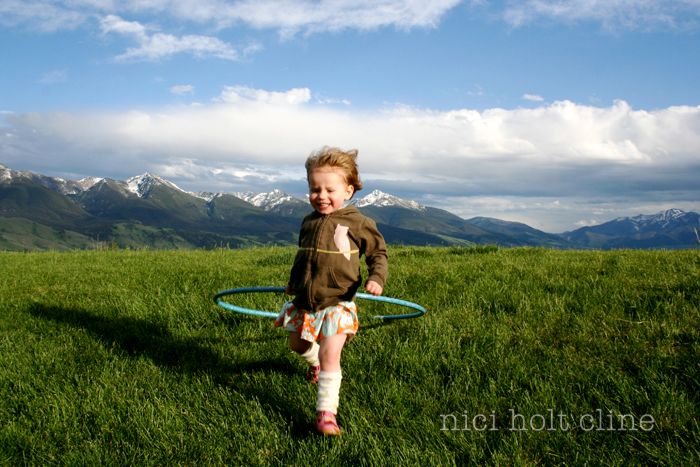 :: Summer means melting into water, a moon sliver grin above her dimpled chin.
:: Summer means jumping on hotel beds in bathing suits.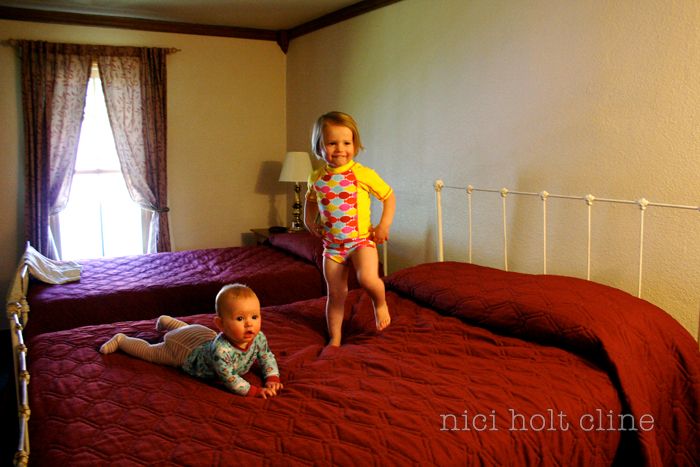 :: Summer means running outside and not having to bundle up first.
Bummer my camera was on the wrong setting but I still love Margot and Cooper running together.
:: Summer, for me, means sewing, sewing, sewing.
I, with some help (thank you Alana and Amy!), have been sewing like
crazy
to
restock stores
and to ready for this weekend's
MADE Fair
. If you're able, check it out. It'll be bursting with great handmades.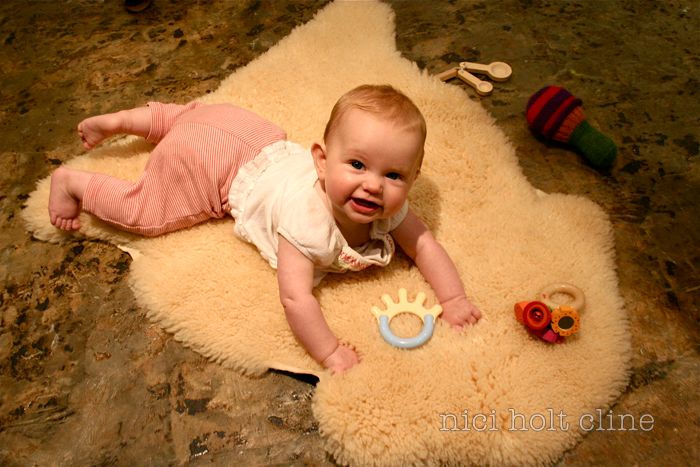 While my stuff will be there, I won't as my family will be in Coeur d'Alene hanging with our dear friends, watching one of them
swim, bike and run for 12 hours
. (!!!!)
:: Summer means sun-warmed strawberries picked and placed directly in the mouth. No time to rinse because there's more to eat.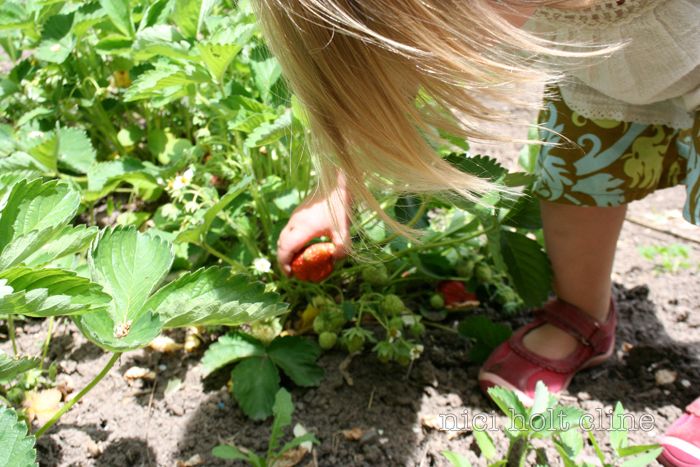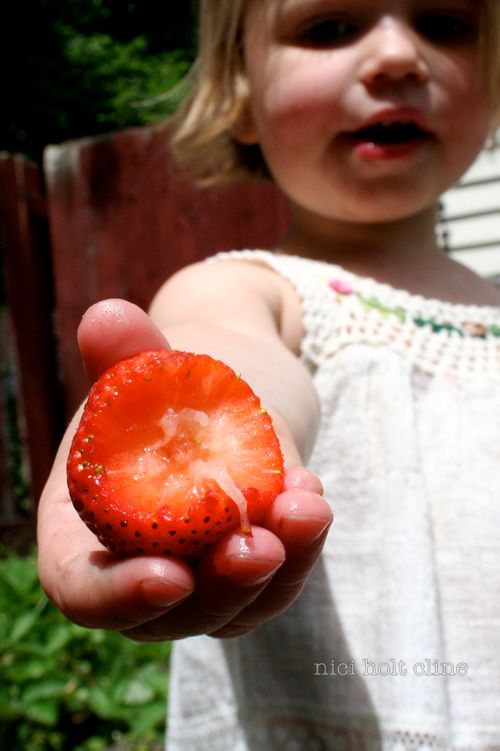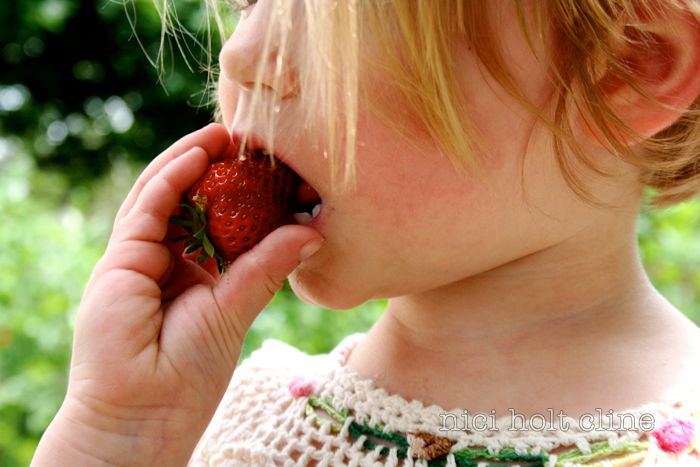 Summer means dirt-crusted chacos by the back door, bare baby feet, runs in the Rattlesnake, food grown in the backyard. Summer means sleeping under sheets only, smelling of sunscreen and salt, getting exhausted in the mountains. Summer means camping, eating dinner at bedtime, crickets and bees, ice cream. Summer means lush green and then dry brown.
What does your summer mean?
You might also like