Last Thursday night we packed up our subaru with ourselves, kids, dog and corresponding supplies and headed over a few mountain passes to the lakeside town of Coeur d'Alene, Idaho. The whole vacation was wonderful. We were surrounded by crazy, excited pre-race-of-your-life energy and beautiful weather. Also, even if I had been in a Detroit alley it would have been fun because I was with my best friend whom I have loved for 20 years. She and her fiancé came up from San Francisco because right before they get hitched he decided to spend 13 1/2 hours swimming 2.4 miles, biking 112 miles and running 2.2 miles. He is a total badass.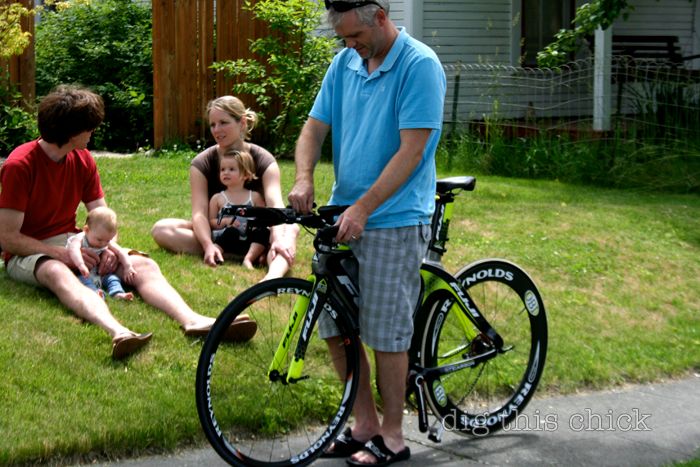 getting ready the day before
And oh how fortunate I feel to have a Lindsay. She makes me laugh, loves my kids and we seriously pick up where we left off…as in we are initially really excited to see each other for the first time in months but then we move through our days as if we still see each other with the regularity that we did in 7th grade.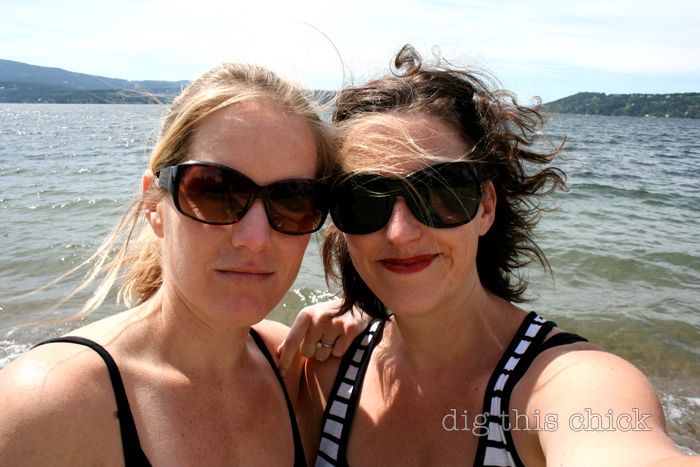 We walked all over town, babies bedecked in sunscreen and bonnets, finding nooks to stop and watch and cheer. My kids sat on hips and shoulders, slept in backpacks and strollers as we celebrated totally awesome people push themselves in water, on wheels and, finally, as the sun set, on foot.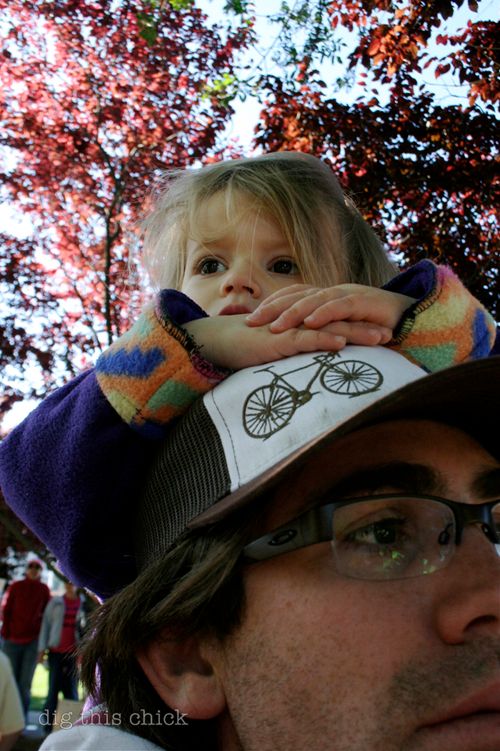 There was a beach break.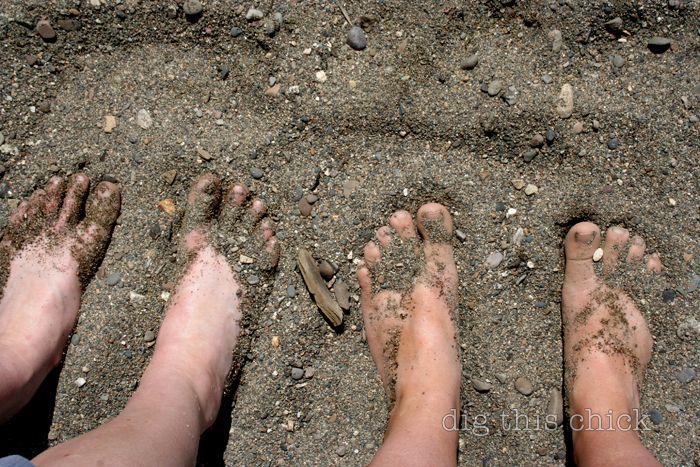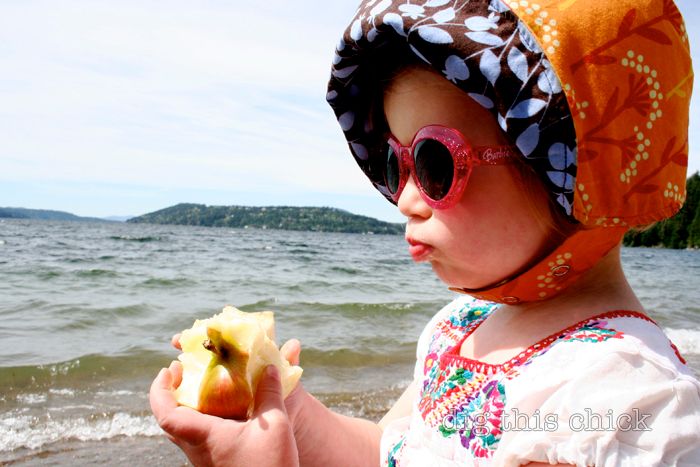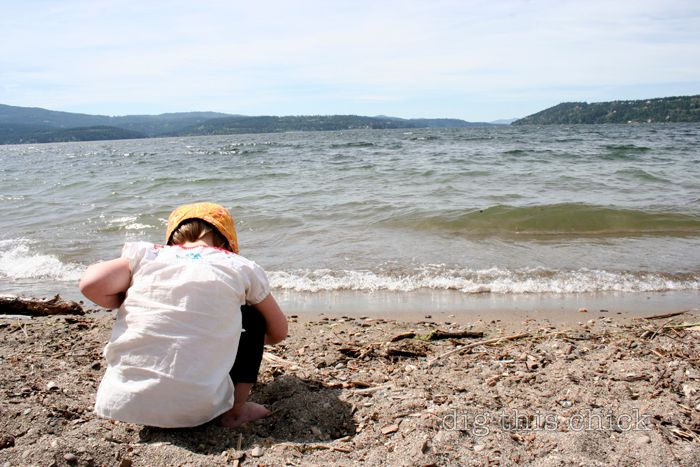 And, an ice cream break.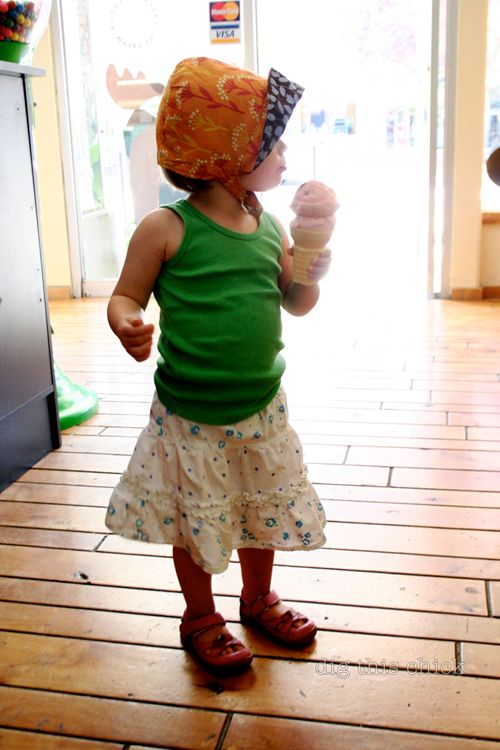 At one point I walked with Ruby and found the shade of a maple tree. We were the lone spectators on the block and I discovered an endorphin charged desire to encourage these tired, driven spirits. I have empathy because I have run several half marathons and one full. But most of my empathy comes from two drug-free births. I know that point when you are certain you just might die or at least explode from the pain that twists through nerves and muscle and exhaustion so exhausting you could fall asleep in a hot second just about anywhere. That point when you don't think you can do it, when you are so depleted and
only half way there
.
I stood there holding my seven month-old and clapped until my hands stung and energetically said to every person that passed
You are so AWESOME.
Many kept their heads down and slightly nodded, a few gave a thumbs up and several busted out a smile through their exhaustion. I had tears in my eyes the whole time.
The pulsing energy of the city fired me up. I didn't bring my running clothes but Lindsay escorted me to a shop and I made a few new purchases. And, whoo dog, it has been
years
, YEARS since I have bought new running clothes. I went for a run and reconnected with a piece of myself that I have missed. Read all about it in my mama digs column this week,
A New Bra and I Run.
So, our friend made it (!!!!), crossing the FINISH line at 8:30pm! People are amazing.