hump day nuggets: little bits of the season in photos and words about the last week

I was *this close* to bagging nuggets this week. Oh July is just plain INSANE round here with gobs of coming and going and going. Just this week we drove to Helena for three hours and then drove back with the kids, returning at 1am so that Andy could get up at 5am and leave for his fishing dude party and he got back on Sunday and I leave tomorrow to a top secret place that you may never know about…I return Sunday and then we leave again to Helena for one day and then to Minneapolis. Oh for the love of all things holy that is the single most boring opening paragraph I have ever written. Maybe I should have bagged the nuggets.
But the thing is I love looking back at my week, concentrating on nuggets of beauty and truth and real, raw summer. So if I didn't do nuggets I'd be thinking about missing nuggets.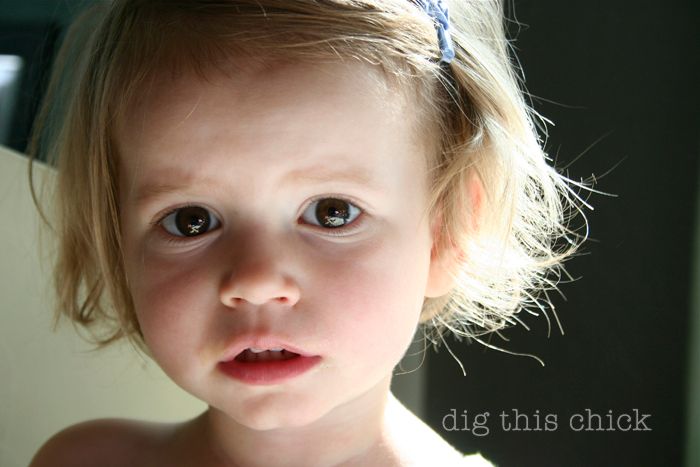 Anyway, so here I am with Ruby asleep on my lap and it's 12:37am and these are going to be some rapidly assembled nugs.
tiny, fast nuggets.
:: Helena. We went for an exhibit opening at the museum because Andy had
Oh Deer
in the show.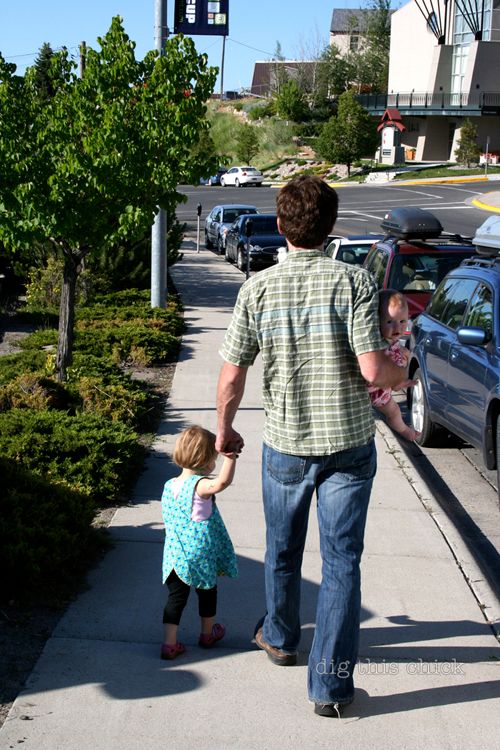 Oh my we threw ourselves into the car and then threw ourselves at Helena stopping once so I could feed Ruby.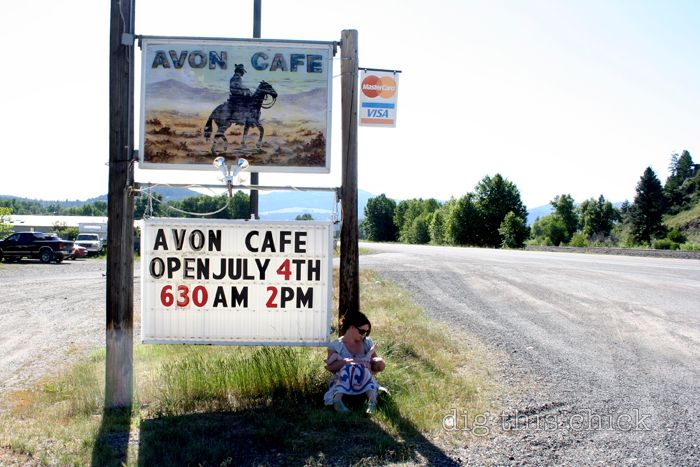 :: And then Andy was gone and I was home doing it all by myself (seriously. single parents deserve a host of lifetime benefits like reserved parking at every grocery store, socially acceptable happy hour at 2pm and free cupcakes).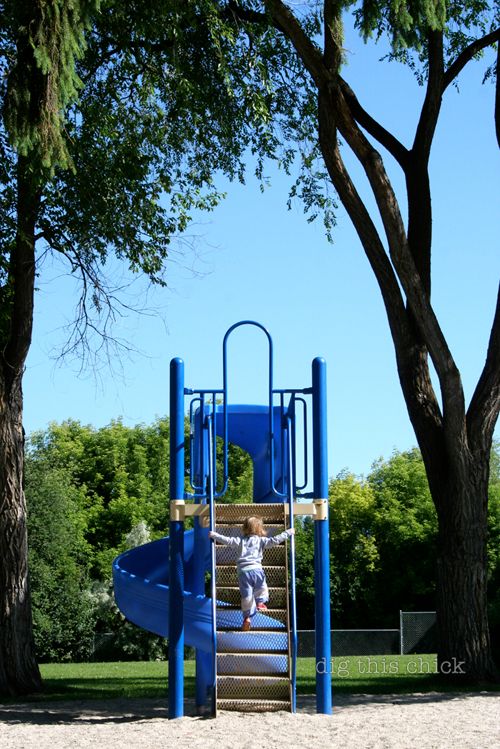 The girls and I got out a lot.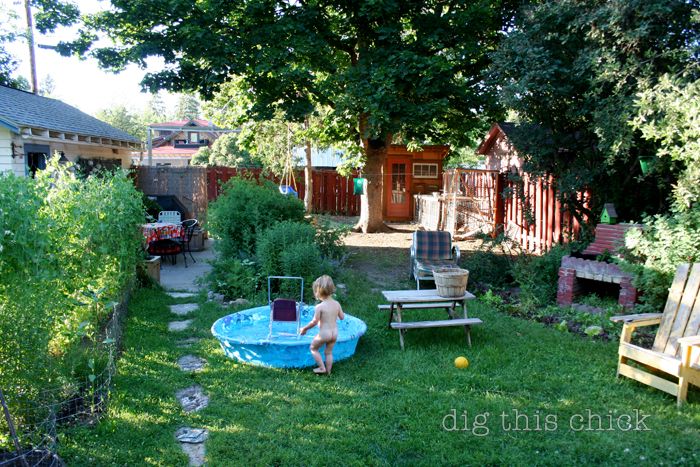 Another way to say that is, the girls and I chose to avoid the dust bunnies who were revealing snarling, yellow fangs and sculpting bunny busts out of their ear wax. We instead focused on pretty things outside.
:: I FINALLY CAPTURED THE ROGUE HAIR. I have been trying to photograph this long, course, curly hair that has looked exactly like this since she was born. I love this hair.
:: We picked seven pounds of peas! I blanched and froze several quarts. We love peas round here.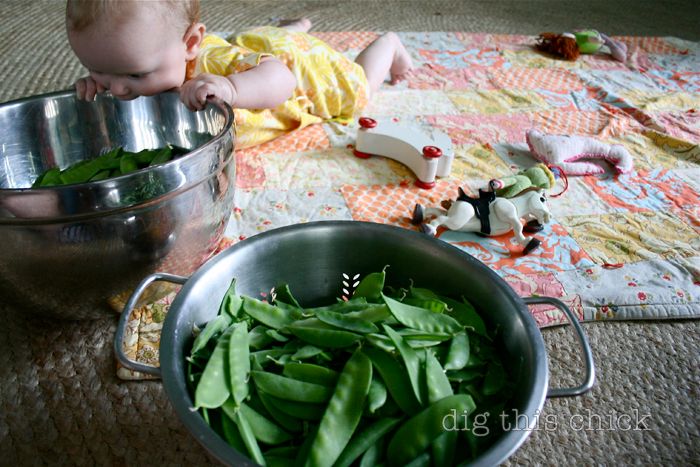 :: Margot's latest love is collecting piles of random stuff and claiming extreme ownership of the objects, the process of gathering and the composition. Goodness if I need the measuring cup that is in the basket with the tiny horse, orange marker and teething toy…watch out. It's as if I am removing the keystone from an ancient arch.
So she does this at nap time. She is silent. I have no idea and then I go to check on her and she has back handspringed into Ruby's crib (it is seriously amazing to watch her get in there) and is laying among her treasures.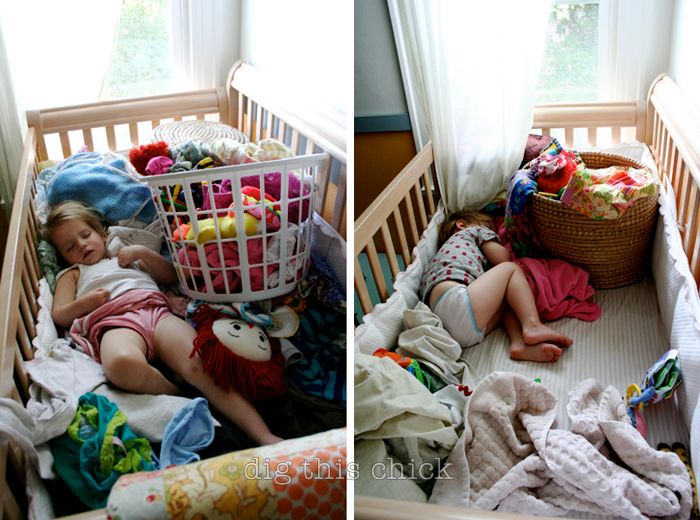 :: So very summer: Margot splashed and giggled at Pam's pool, ate fist fulls of plums and then crashed the instant she was in her car seat, all sun-warmed and exhausted. I remember that feeling.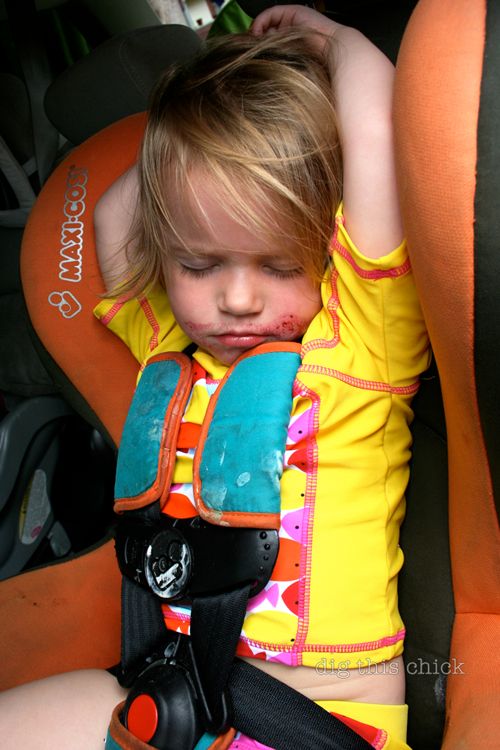 :: Rubes has taken to sitting at the table with us as if she has been doing it for a lifetime. She enjoys civilized conversation with her hands politely folded. She just calmly hangs through meals and absorbs her family from this new, autonomous perspective.
:: Made my girl a sling.
Super easy tutorial
and I finally had the perfect reason to use this vintage fabric my mom gave me.
:: Oh my Ruby's eyes. There's an ocean of stories I can't wait to learn.
But I need to get some sleep first. Sweet dreams out there.
You might also like