hump day nuggets: little bits of the season in photos and words about the last week

We just can't stay inside for too long these days as our bones know a big weather shift is imminent. We've pinched off all tomato flowers hoping to encourage a few red lovelies, outside morning coffee first requires a sweater. I have urges to do things like bake bread and finish the quilt I started for Margot when Ruby was snug in my belly. We have hot springs trips planned.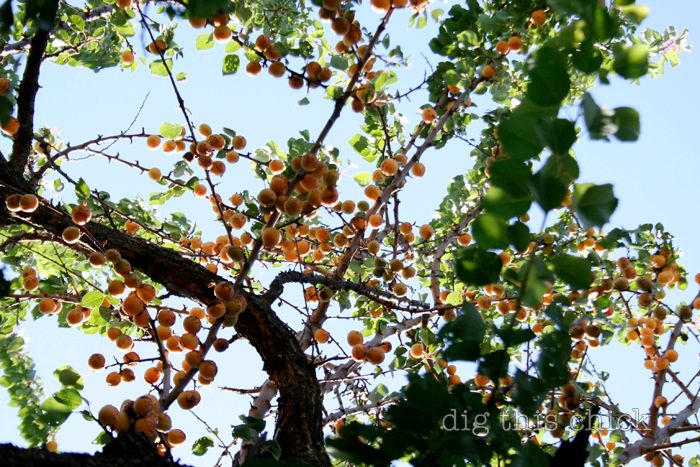 But before I do cozy inside things, there's all this outside to be enjoyed. And in being outside and giddy and engaged, I haven't been taking many photos….I adore my camera as a tool that allows me to be present and aware, framing sweet moments. And there are also times when it's nice to participate without a tool, when I frame sweet moments in my heart with both hands free to give an underdog.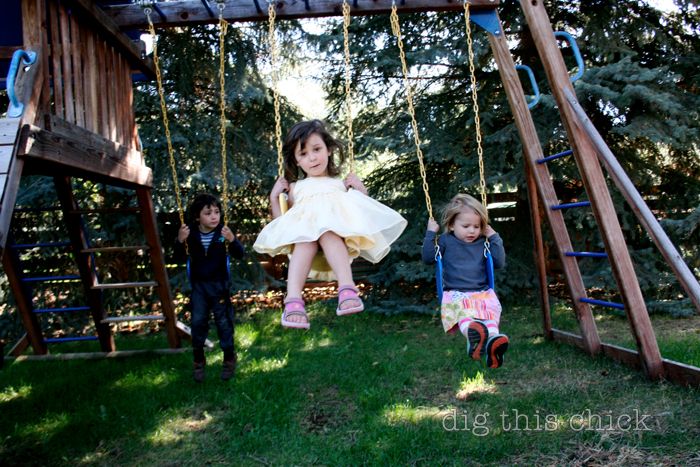 So on to nuggets from the last week and then I must go back out.
:: Morning booty shakes continue to occur almost daily. I don't ever want them to stop. Do you think that when my girls are in middle school they'll still wake and shake with their mama?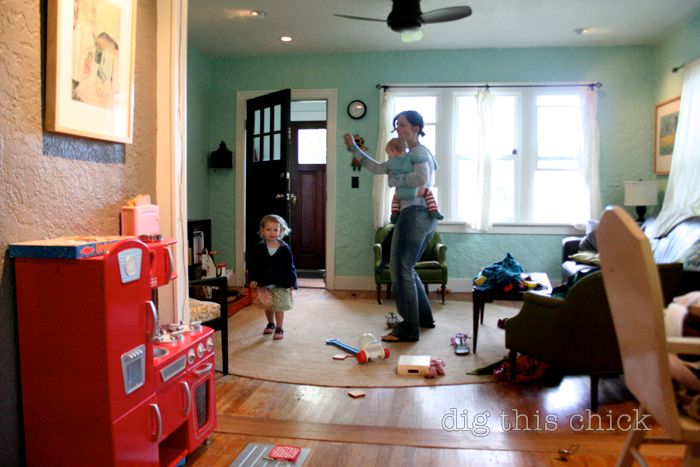 :: Our family had the most fun at our local water park. On the way there, Margot said, hey guys, today is going to be the most wonderful day ever.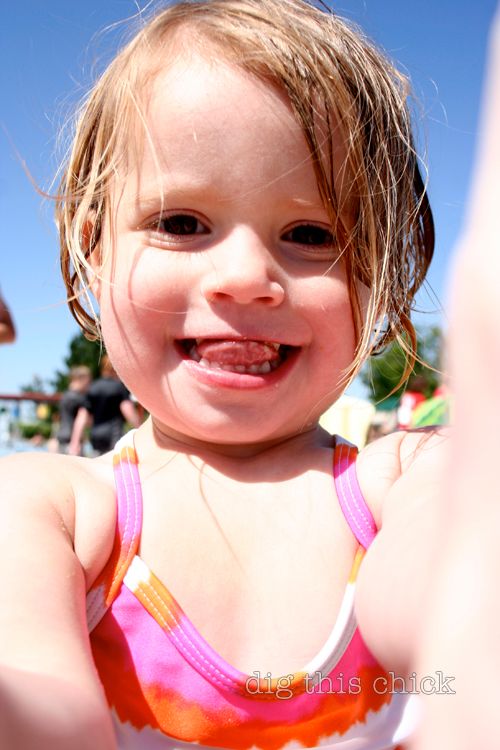 And it was.
:: Somehow, the towels didn't join us, so, Ruby napped in her dad's t shirt.
:: Epic salad made entirely from local produce! Make it. It's killer.
Cherry Cucumber Salad
(Mike Sherrin's recipe in Food & Wine magazine)
2 cucumbers (1 1/4 pounds), peeled and cut into 1/2-inch dice
1 tablespoon white wine vinegar
1 tablespoon extra-virgin olive oil
Salt and freshly ground black pepper
1/2 pound sweet cherries, pitted and halved
1/2 cup cilantro leaves
In a medium bowl, toss the diced cucumbers with the white wine vinegar and olive oil and season with salt and pepper. Add the halved cherries and cilantro leaves, toss lightly and serve.
:: Not much better than backyard dining and sipping and gabbing with best friends.
:: A weekend of carousel rides and face paint with Grandma Joan. Oh I am the luckiest girl alive with the family I married into.
:: I just plain love morning walks around our neighborhood with my daughters.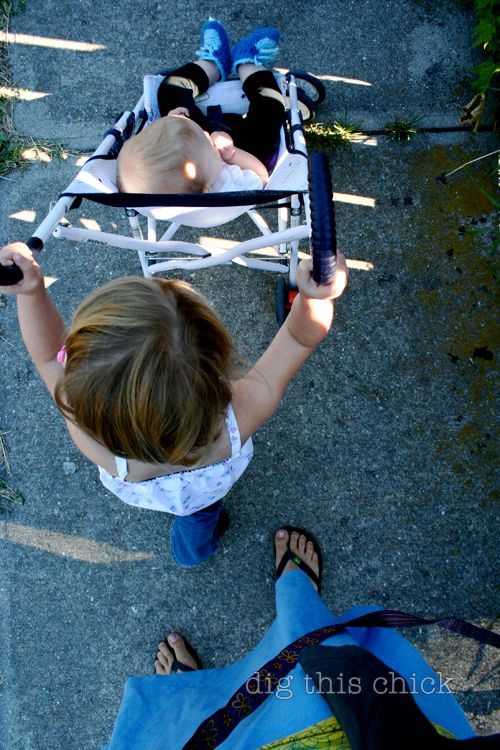 The way Margot ambles, stopping to study rocks and count ants. The way Ruby hangs on her big sister's every movement. The way Alice is so patient and gentle with my girls. The very idea that I get to go on morning walks with my daughters.
It's the little stuff
that makes me sing
.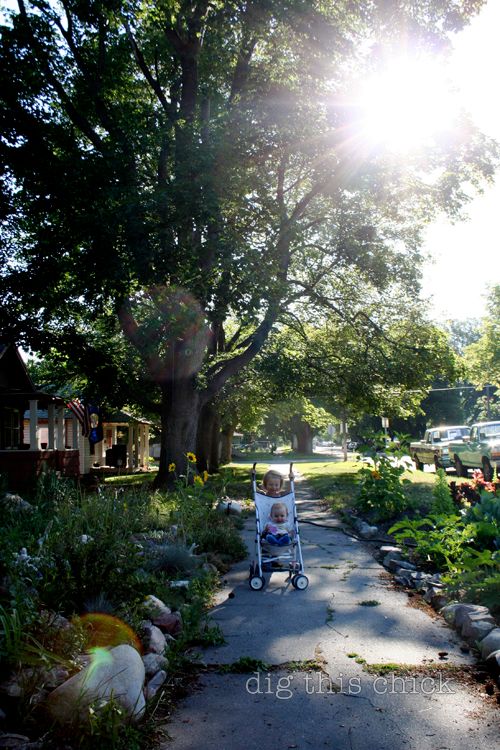 :: And my favorite part of end of summer? Harvest. All that hard work delivering nourishment to my family. For fruit it's strawberries and then cherries, apricots, raspberries, plums, peaches, apples, pears. We don't have fruit trees but thanks to the generosity of strangers (and an incredible peach orchard in Paradise), we always end up with more than enough of everything.
Last fall's weird early frost killed raspberries and plums. This week an email went around offering apricots and this mama strapped a ladder to her roof and hauled her babies to fetch some fruit. (Thank you, Karen!)
^ photo by generous apricot owner, Karen ^