So here I sit in my living room in western Montana with
my friend
by my side. There aren't many social situations where I'd feel wholly comfortable typing away on my laptop, eyes down while a guest is in my home. But here we are. Her feet are up on my coffee table and we sip coffee while our fingers clickclickclick, we share stories as they pop in our heads, we get along swimmingly.
It's comfy because we anticipated, with giddiness, this. The interaction, the virtual becoming real, the intersection of our nutty lives in real time with tangible consequences. This social media experiment where we'd plop once or twice and share the muscles that we've been exercising for a few years.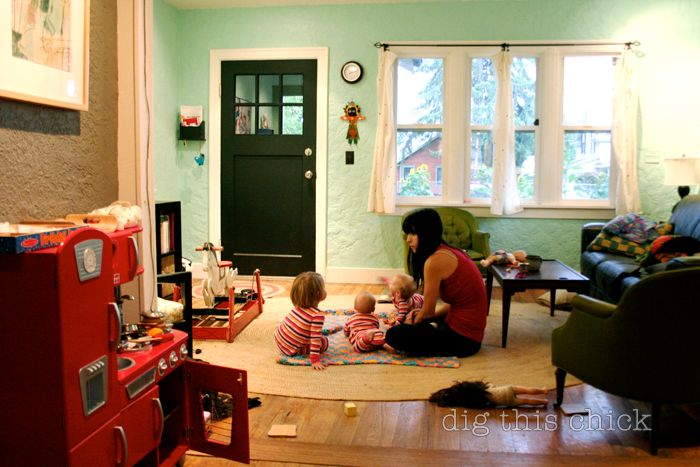 Our relationship sprouted and grew through screens and words. The whole thing is completely unique to my life and I am loving the rich and extraordinary experience of meeting a person I grew to adore online. Of all the insane inventions and revolutions of all the generations, this is pretty darn insane. And quite groovy. A very cool collaboration.
So, in the spirit of writing, sharing, blogging, connecting, Kelle and I decided to each ask the other five questions. And here are the five she asked me. (fun, right?)
1.
We've agreed that if it weren't for our blogs, if we would have met at a party, we probably wouldn't have swarmed in on each other and wanted to be BFFs, and yet we've connected on such a deep level as friends over the years. What do you think makes us so different from each other and what's the common ground that has bonded us so genuinely?
We are different. Oceans to Mountains. However, the details of our differences are uninteresting to me. Because I think the real beauty is in our commonality. The very fact that despite our different lifestyles we live really similarly. We both: never say no to a party, love to laugh, dig motherhood, use our cameras and writing to explore the world and enjoy a half-full glass unless it's a martini and then we prefer a full glass.
2.

What's one thing you've taken from this trip or of meeting us so far that you didn't expect?
I didn't think we'd just tumble into it all so easily. Obviously I had expectations that we'd dig each other but we really hit the ground running. There hasn't even been a single lull or discomfort. From the moment you landed on Montana ground, it all felt totally awesome and right. Even our kids adore each other. I love that.
3.

Goin' deep here…Why was this trip so important to you?
Blogging has surprised me in so many wonderful ways. What started out as a personal space for me to document and wax has turned into a space that holds a beautiful community full of support, kinship and fiery interaction. In general, I feel so heartened by people and the online universe has furthered my appreciation and amazement at people's generosity and talent. I feel so fortunate to get to experience this! So how could I not take it to the next level?
I think we are both pretty fearless. We both believe in the law of attraction, that good begets good begets great. We had this fabulous thing going, a lovely, honest, uplifting relationship. It would have been easy and safe to keep it Good. I wanted to see if it was Great.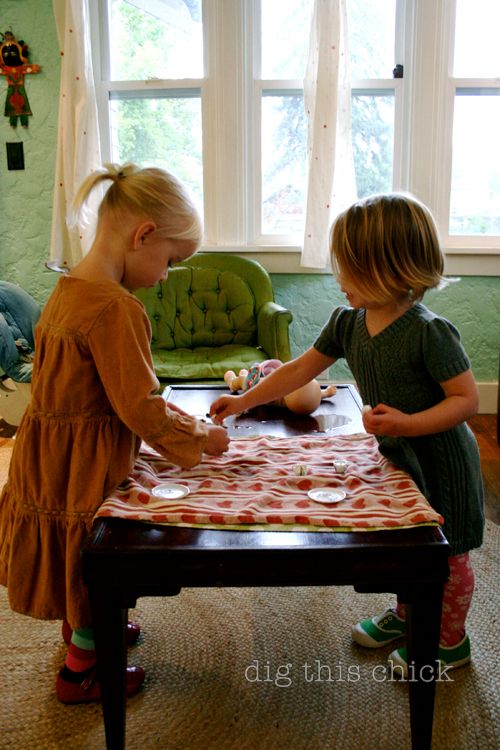 4.

We live in two completely different environments both in landscape and in community lifestyles. I've always admired the way you've passionately endeared yourself to your community here and I've since learned to love my place similarly (and you've inspired me in doing that, so touché) What are five adjectives you'd use to describe your beloved Missoula?
Hopeful
Compassionate
Brilliant
Rich
Alive
5.
Total cliché but have to ask…favorite "this is it" moment so far?
I have two. And they both happened in the first hour of our meeting.
When I was waiting in the Missoula airport I started to kinda freak out. Like, shit, this woman and her two children are staying with my family for five days. What if it isn't cool? I was pacing and pitting out and then people started to walk through security and my heart was visibly pulsing, I am certain. There were all these reunions swirling around me and I just started crying. Grandmas seeing their grandkids, sons seeing their moms, friends understanding it's been too long and life is too short. And then you came off that elevator with your kids and I about breached security. My legs took off as did yours and wow that was a great, happy, giant, loving hug. We stood there are cried and hugged tight like you do your kids when they hurt. Then we realized we were blocking the exit and clumsily tried to move but nobody cared because everyone was moved by our energy.
We arrived home to Andy making pizza and Margot screaming LAINEY AND NELLA ARE HERE! out the window while jumping on the chair. We settled for a minute and then I gave you a tour so you could fit those missing puzzle pieces together. There was a lot of, so this is where you write and this is the girl's room and look there's the chickens just like I imagined. We got down to our studio and I was bragging about Andy's newest painting. You freaked out at its beauty and went in for a closer look. Holding Nella, you missed the chair entirely and you were going down on concrete so I tried to help and I full on grabbed your boob and fell with you and peed my pants a little because I was laughing so dang hard. I loved it because missing the chair because I was distracted by something amazing is so something I would do. And grabbing a boob and peeing pants is so something you would do. It was this wonderfully choreographed moment when I knew we'd get along just fine.
Kelle, I am so thankful to know you. I love you and your family. I already can't wait for our next adventures.