hump day nuggets: little bits of the season in photos and words about the last week

Seriously, I know I have been gossiping a lot about Summer but the bitch didn't deliver like she promised. And if there is a single trait I most detest it is false promisers.
So since this is my FIRST red tomato of the YEAR,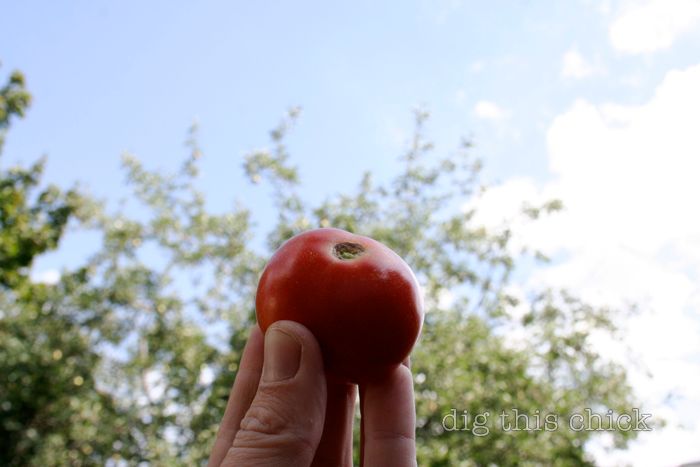 I am moving on to Autumn.
And in our world, Autumn means food. We harvest, preserve, put gardens to bed. We fill our freezer with meat. Well, I do. Andy enjoys the fruits of my labor but not laboring to make fruit. He has other skills like building or fixing anything. It's a good trade being that he'd rather get kicked in the shin than dig and I'd rather get up every hour with my baby than do calculus. But, wait, I do have to get up every hour with my baby….looks like Andy needs a kick to the shin to even it out.
Also, in our world, Autumn means outside. We slink about town on bikes with extra intention, knowing it won't be so easy soon. We hike, camp, fish, plan to ski. There's something about the squeaky clean air and rosy noses that pulls us outside from the inside where there's the aforementioned food chaos.
These are two things I am unbending about my kids appreciating: food and how it gets to our table and outside and how it needs our reverence and care.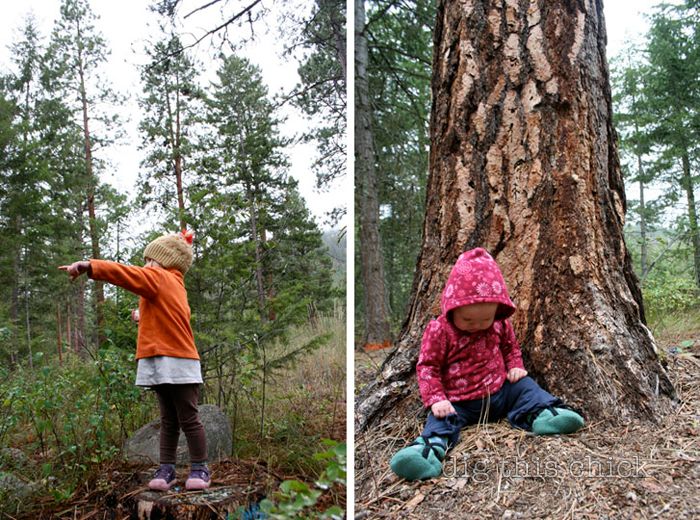 So. This week's nuggets are about food and outside because, in looking at the last week's events in photos, harvest and camping are the highlights. Well, and
the dresses
but you already know about those.
:: Beans are quite showy.
:: The apricots we harvested last week finally met their destination: lavender apricot butter. The lavender addition was suggested by a friend and it's GOOD.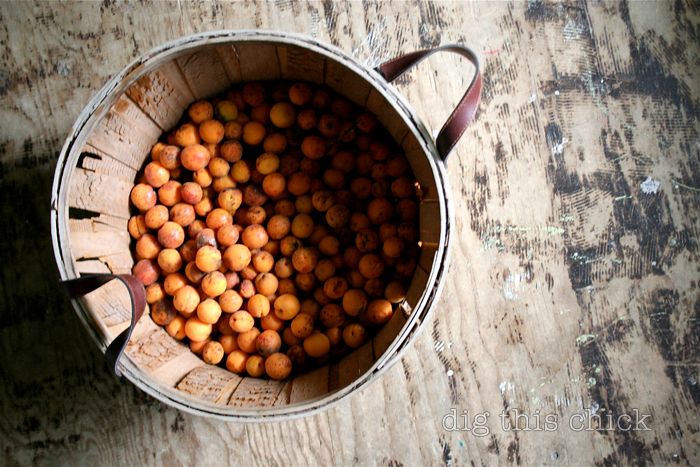 Probs should have added more sugar but good grief after four cups I felt scandalous. A bit whorish even.
Also, I had the sweetest little helper.
:: We went camping just a short 20 minute trek away from our front door.
:: It was Ruby's first camp.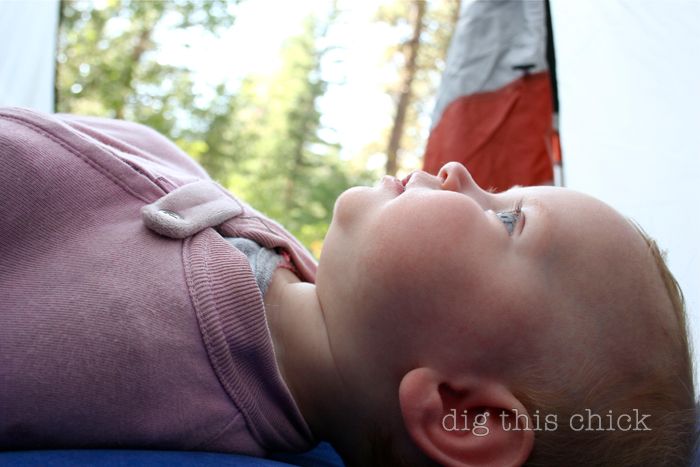 :: And Margot looked like this the whole time.
:: We went for several hikes, each of us adults with a daughter on our back.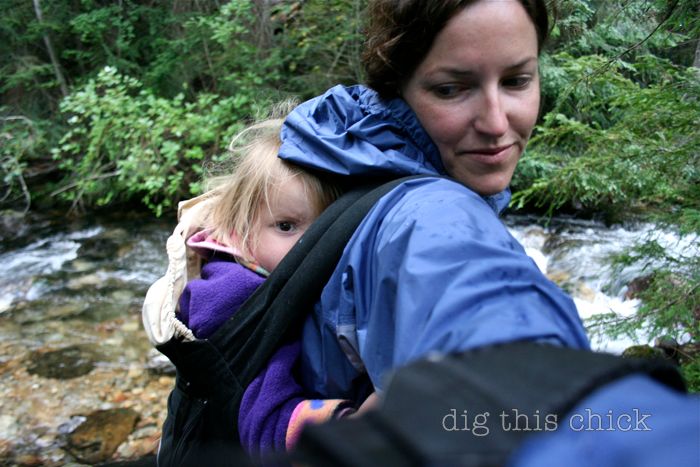 :: Alice was beside herself, foraging through the woods like a wild animal stalking prey.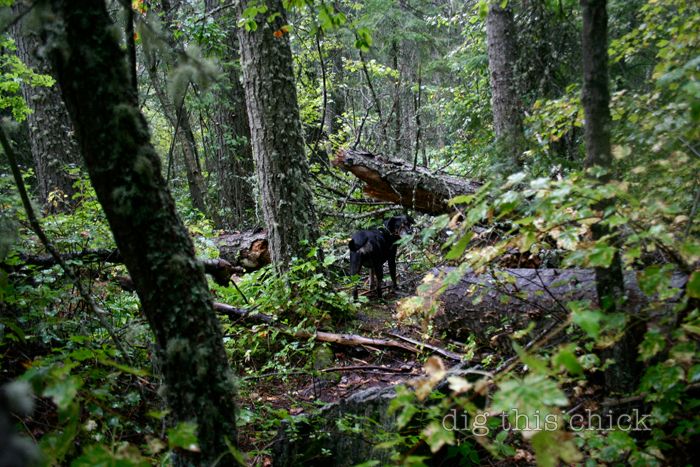 :: Margot drew "M"s in the dirt with a stick and Andy carefully tended the fire. My husband is very particular about two things: packing the car and maintaining a fire. I do not interfere with either.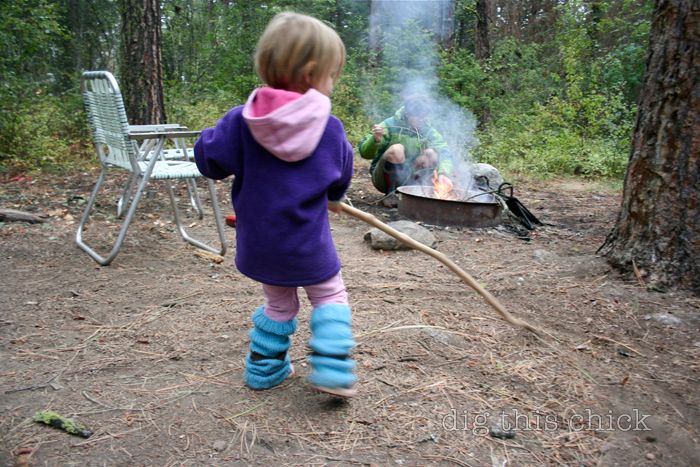 :: Ruby sang in the tent.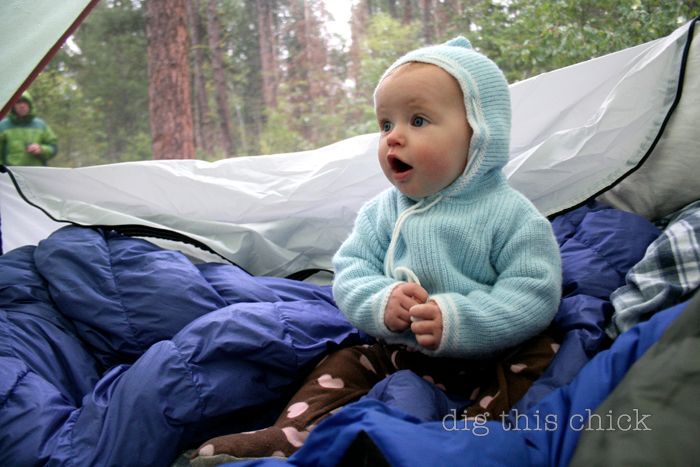 :: Lots of fireside dining, sipping, reading, laughing.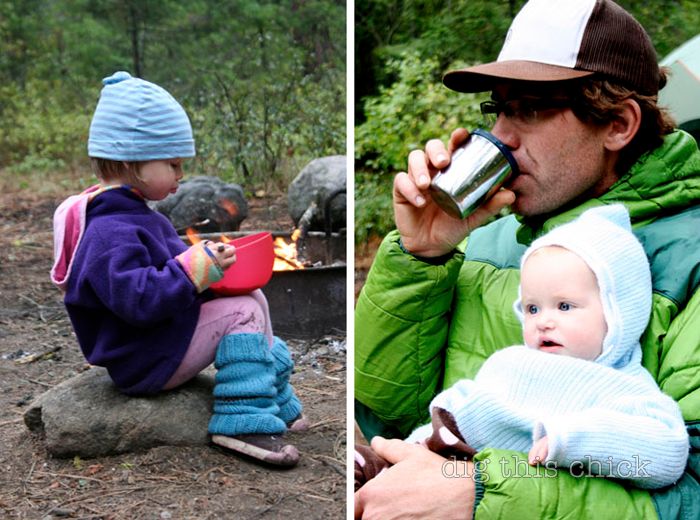 It's all so simple and perfect when we camp. We have everything we need: shelter, warmth, sustenance and each other. There's endless connection and discovery in the bare, basic needs of humans and boundless offerings of nature. Good stuff I say.