Our friends are gone and I spent my day reconstructing our space, moving the little piles of memories back to their places.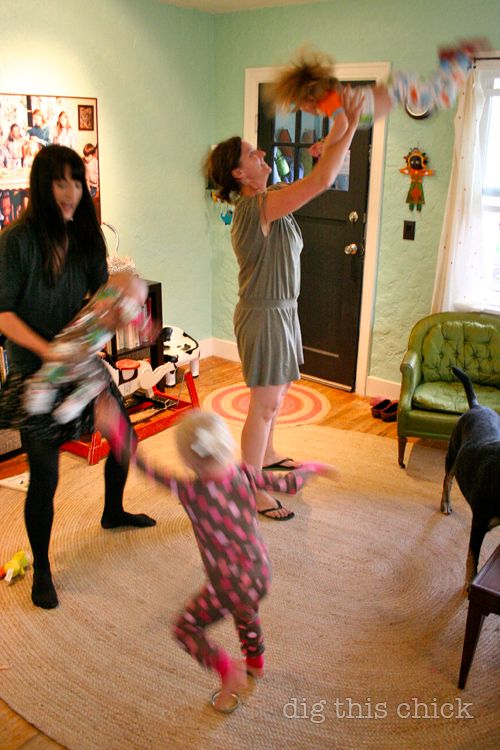 My home looks exactly like two toddlers, two babies, two women and one very patient man had a lot of fun. Many late nights (two times I was in bed after 4am…!) and laughs and
plenty of toddler negotiations in the mix
.
Being constant in the world of kid relationship made me think about two things: 1) What is it going to be like when Ruby can run and talk (grab and push back)? and 2) What the hell is the right way to deal with it all? When to share, when to hold tight. When to intervene, when to give space. While this was a very small part of our experience, it fueled my words in this week's mama digs column,
mine.hers (manners)
.
Also, I just have to say it again: the whole wild experiment of meeting
my blog pal
exceeded my expectations.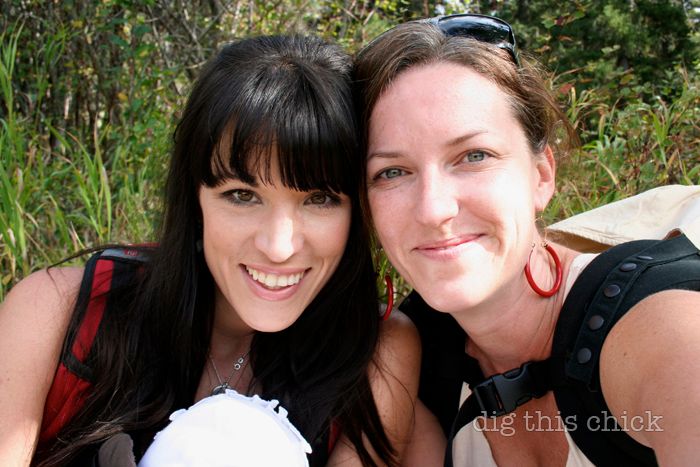 It was easy and heartening, enriching and funny. Kelle is a very relaxed and engaged mama. I feel honored to know her and excited for our relationship to continue to grow. Oh our time together flew by and I was sad to see those three gals leave Montana.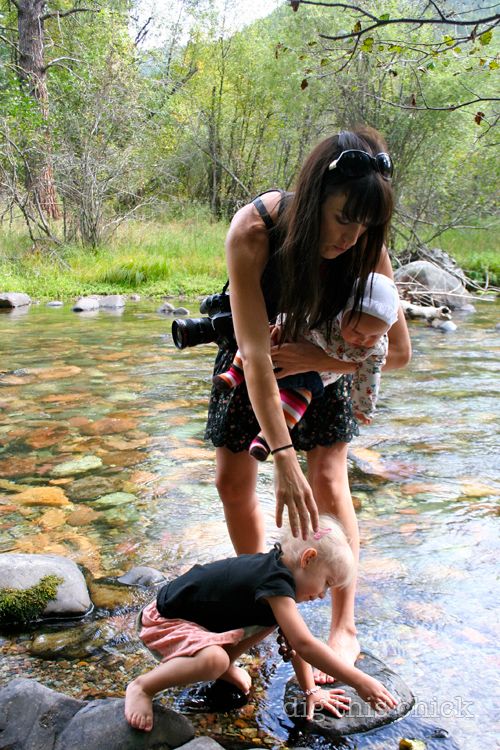 But I know this was the first of many get togethers with our families in mountains and on beaches, because, it turns out, my man and Kelle also got along splendidly. Now we just have to hope our goofy Montana clan can win Brett over…I have a feeling this is the first chapter of a long, rich story.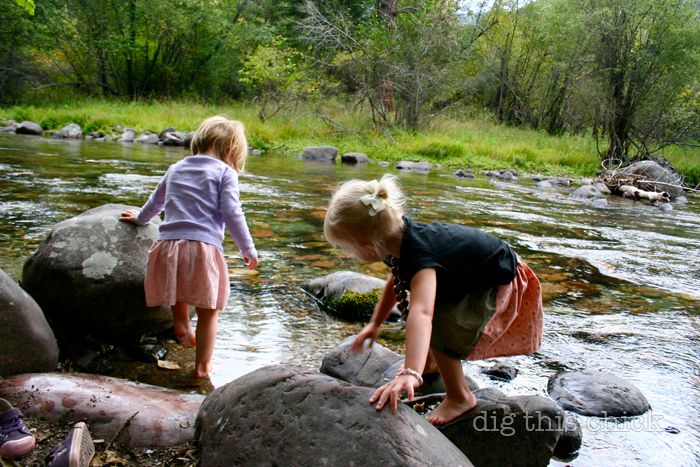 So it's time to crawl into my bed and sleep for many hours,
if my baby allows this
. I have a date with sixty pounds of peaches tomorrow morning. Oh,
pretty please
, Ruby, I hope you took some notes on Nella's stellar sleeping behavior.
Don't cry because it's over. Smile because it happened. -Dr. Seuss
You might also like