hump day nuggets: little bits of the season in photos and words about the last week

"Mama, it's still dark out?!"
"Yep. The mornings are dark now. It is dark more and more as we move away from summer and toward winter."
"Next summer we'll have sun."
Now I do believe Margot is BRILLIANT but it really isn't true that she understands the proximity of the sun to the northern hemisphere and its relation to the seasons. She says, "next summer ____" a lot these days because, I realized, that's what I say a lot. Like, "Mama when can Ruby walk to the park with me?" and I say, "Next summer Ruby will walk to the park with you." Or, "Can Ruby have ice cream?" to which I respond, "Next summer Ruby might like to eat ice cream."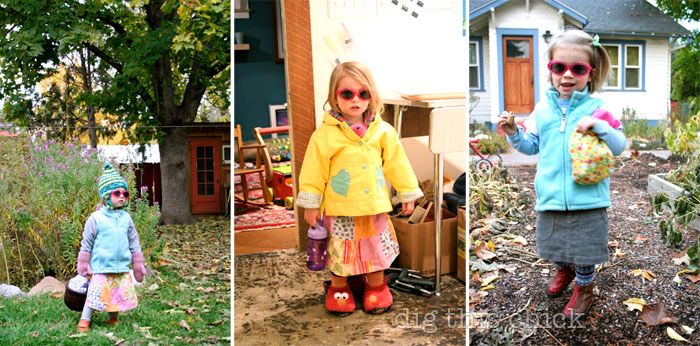 Margot is a diva. A very unique diva who like darker hot pink panda bears tucked in yellow diapers, her 'pineapple' skirt,
two coats, six (six!) socks on her left foot, elmo slippers and sparkly sunglasses.
She's really into "last night" and "tomorrow" and "the other day" and "next week." It's very darling in that way parents think every little thing their kid says is darling.
"Mama, last night that deer crossed the street by the alley and the car hit him. He has a broken leg. I am really sad about that. Remember that, mama?" This is a daily conversation about this very thing happening last June while we were in downtown Helena. "Yes I remember. It made me sad too." We process it thoroughly and decide he may or may not be ok but it is ok to feel sad about it and good to remember to look both ways before crossing the street.
Every day when Andy gets home from work he asks Margot what she did that day and she always says, "We went to the carousel and the library and the museum!"
It has me thinking about how kids create their own realities. How, really, we all do. Why not re-remember a sad situation and develop a timeless, positive lesson time and time again? Why not visit the carousel, library and museum every day?
nuggets.
:: Picking the last of the season's raspberries with our best pal and neighbor, Laura.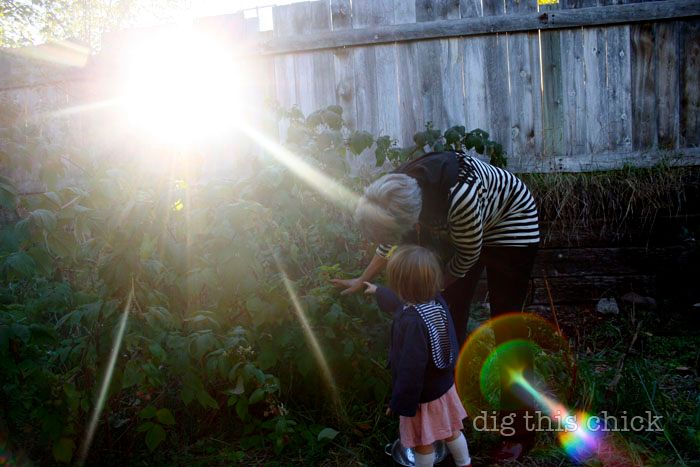 :: Lounging on the sidewalk with pals in the tart fall sun.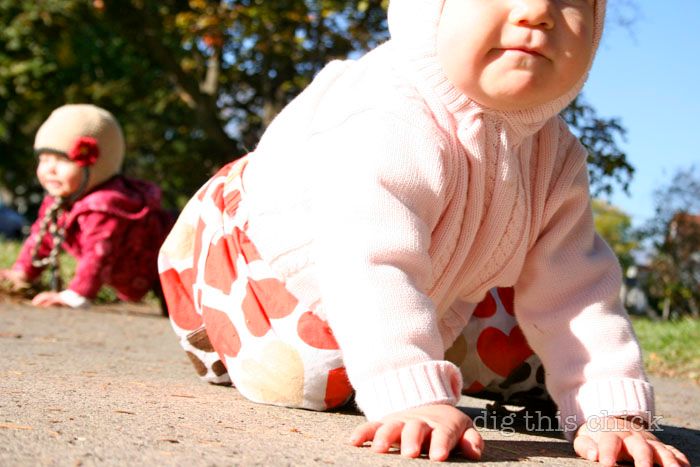 :: Sometimes I am so preoccupied with all the stuff I want to accomplish while my kids nap that I don't look at this. And then I look at this and think it's pretty cool.
:: Rhubarb.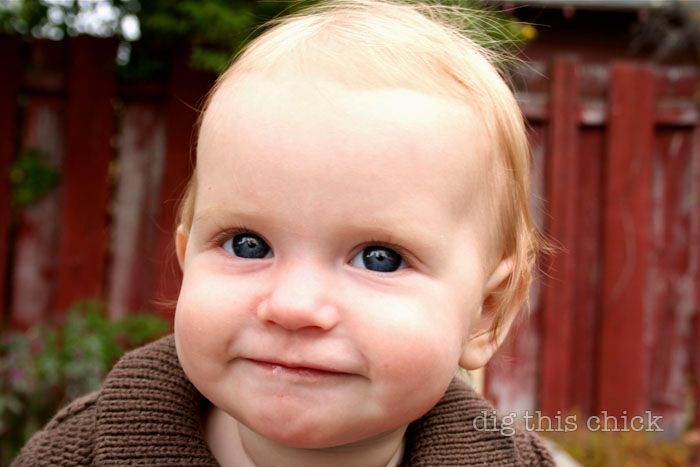 I am so moved by all of your comments and emails from Monday's column. Thank you for allowing me this space to process and for responding in such beautiful, real ways. You all really do change me. I am better for your words.
I was a little nervous to post it because I have been writing a lot about Ruby's first month and thought response might be along the lines of yeah yeah move on. I got an email this morning and want to share a piece of what she wrote:
Please always post when you are compelled to about that dark place with Ruby because it will always live somewhere within. "Moving on" is not only so American Society style, but does not capture the essence of this is not a move on kind of thing. We mothers will forever get it…..
Sincere thanks for all you amazing, powerful people out there.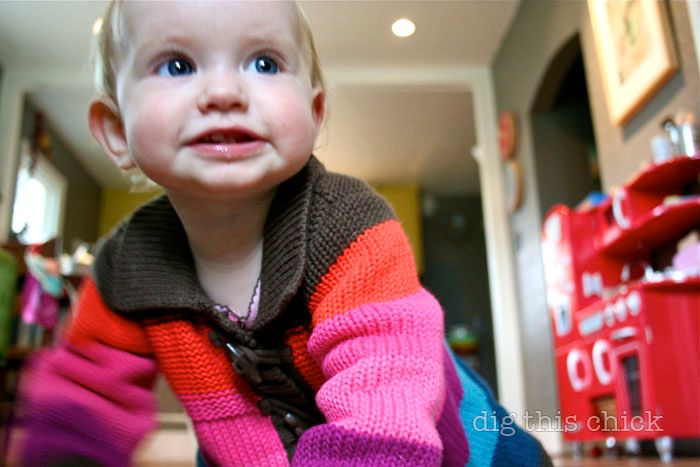 :: We carved a pumpkin with "heart eyes and a big, great smile"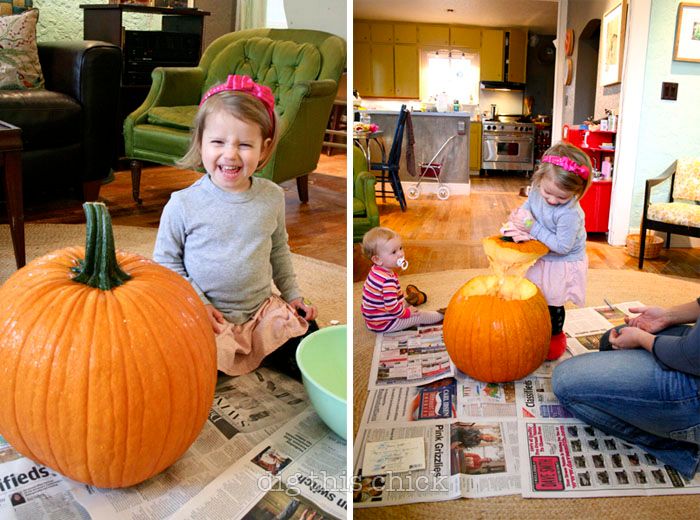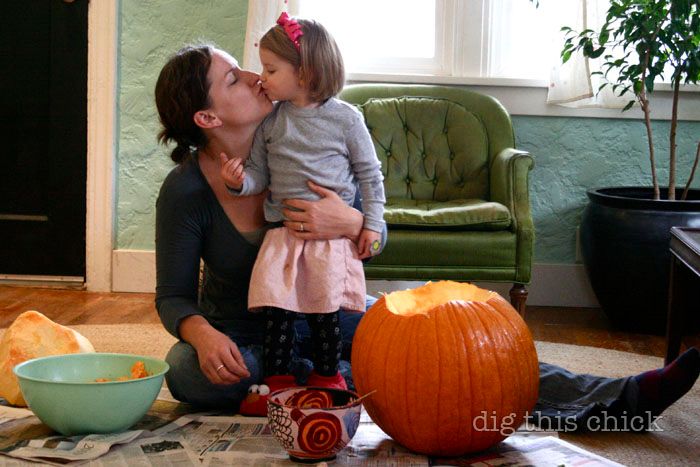 Totally unprompted. Andy grabbed the camera and Margot said, "mama, I want a kiss please."
"That's my pumpkin. I grew it from a seed y'all." Click here to see it lit.
:: Ruby and 16 Months dig each other.
:: There is as much beauty in end of life as in loud bloom. Don't you think?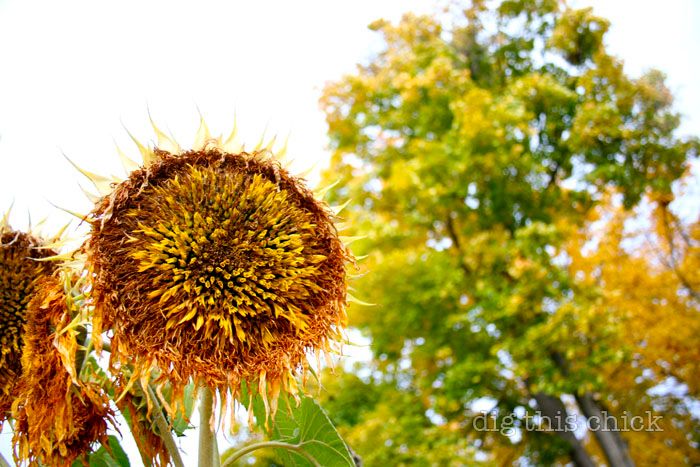 :: Backyard play in the fall. Good stuff.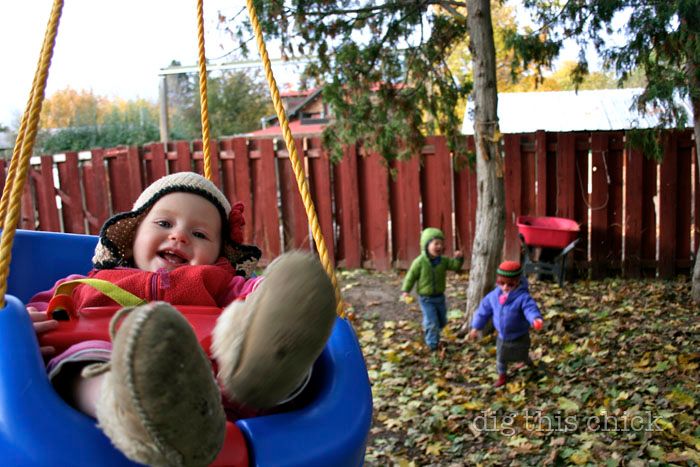 :: Woot! for Soapwalla Kitchen, a new dig sponsor. Rachel lives in Brooklyn and makes organic, vegan skincare products with real, high-quality ingredients in her apartment kitchen. Um, yes, she's cool.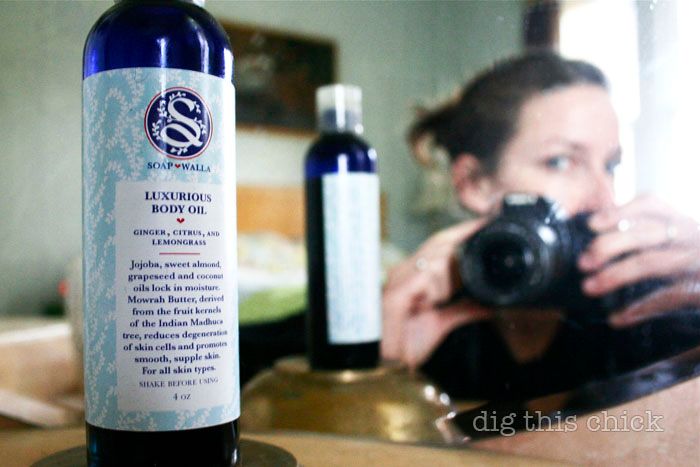 I have the Luxurious Moisturizing Body Oil and it is for sure luxurious and moisturizing. I am not sure if I am supposed to put it on my face but I do every morning and it works WONDERS in this dry Montana air. It smells divine and absorbs beautifully. Really, I love it. I also have the deodorant and IT WORKS. Even on my mama pits.
Dear readers, you can support this very awesome business, have glowing skin, smell really great AND get a deal! To get 10% off your purchase, enter 'DIG10' at checkout. Thanks, Soapwalla!
:: Did you know a dog poo rake doubles as the perfect toddler toy? Cheap fun we have 'round here.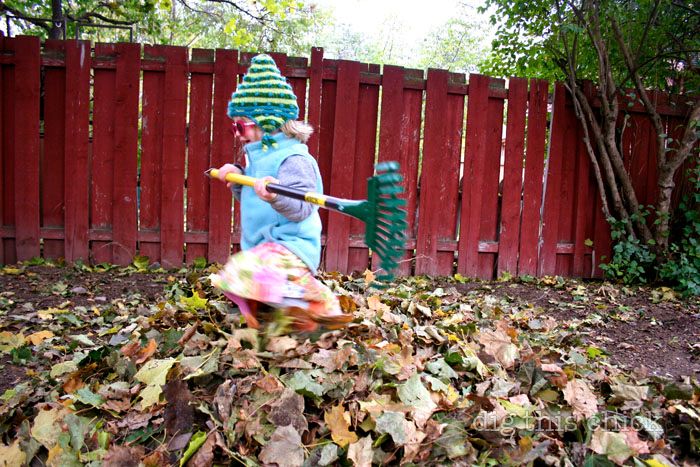 :: My grandfather Dutch, who was a helluva a guy, had this tee made for me. Nick the Rock was his name for me. My mom didn't so much care for the name but I'm glad she saved this tee.
:: Skyping with gram while opening Epic Halloween Package. My mom individually wraps every little thing in her packages creating the most magical experience for my kids. Love you, mom.
Notice those toes poking out from the tired sole of the beloved elmo slippers.
:: My first memory is from when I was nearly three. I wonder what Margot's first will be.
:: I can't stop freaking out over the trees in our neighborhood.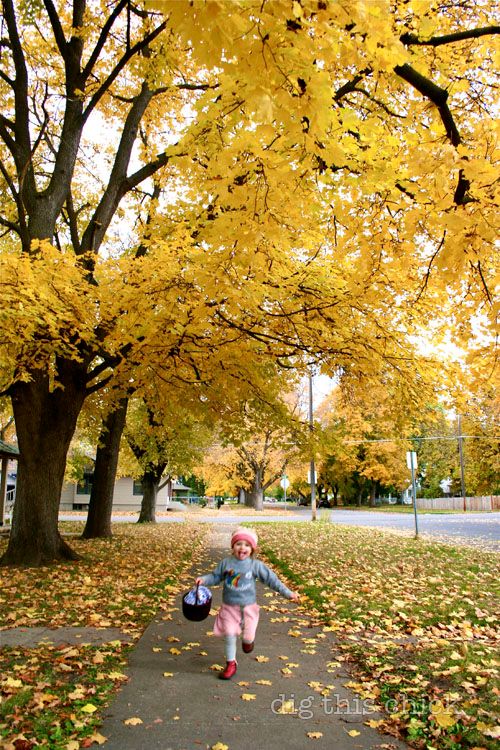 And, so, there's less sunlight this time of year but it seems just as warm. It has some to do with the thick blankets we haul out. It has some to do with the thick blankets of leaves and then snow. It has a lot to do with cuddling and chatting. And I think it has everything to do with outlook.
Tomorrow we are going to the carousel, museum and library.
You might also like