hump day nuggets: little bits of the season in photos and words about the last week

Hard not to think about when the sun came out one year ago today. A reader, Erin O., left a comment last week about her Life Anniversary. When she was nine she went blind over breakfast, had three massive seizures and doctors predicted she wouldn't survive. She did and now writes comments on my blog that I think about when I lay in bed at night. Her mom calls the day she lived her Life Anniversary. I like it. Today is Ruby's Life Anniversary. Today is a day to celebrate and love.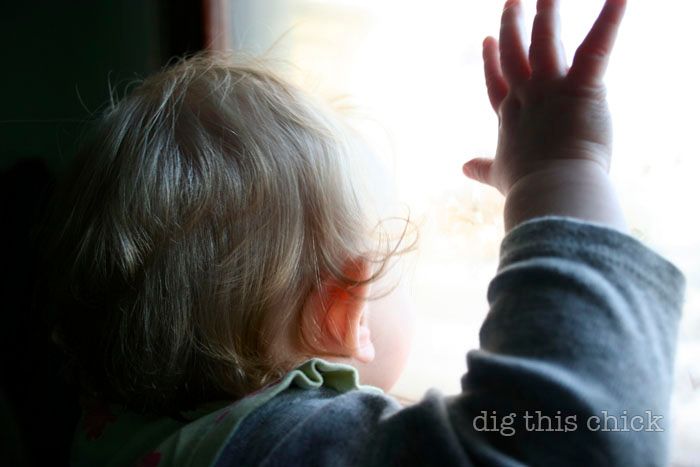 And then we have another day of hullabaloo this weekend when our bug turns three. Saturday is a day of Margot which means many specifics like:
food: a rainbow cake with a lighter blue duck, tofu, cheesy noodles, beets, carrots, maple yogurt, peanut butter and apples, toast with butter and jam, quesadillas, ice cream and ketchup.
activity: puzzles, books, a trip to the park with unlimited red slide rides (I am actually kind of curious to see how long this might last), fort-building, bed-jumping, carousel-riding and all things Margot Bea.
a party: twirly straws, balloons and "just all of my friends would be great."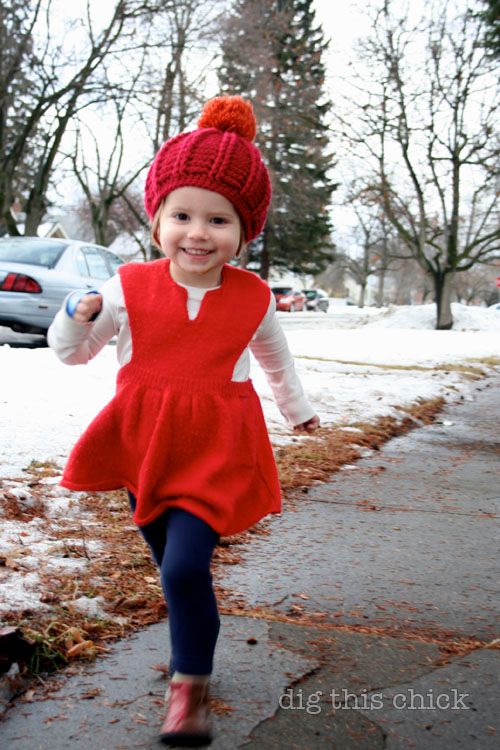 dress was mine, kit by my grandmother
There is a lot to celebrate. People often ask it it's nuts having my kids' birthdays close to each other and close to holiday craziness. I think it makes perfect sense. For my family, this time of year is entirely about  spirited embracing, ritual, shared meals, colored lights, gift-giving, merry-making. Throw a few birthdays in there and it's just more to chew on. I like to celebrate.
:: Our snowy wonderland turned into a soupy mess. It's still fun to get outside. OK, not nearly as easily fun but I never regret a neighborhood walk even when it's gray and slippery and cold.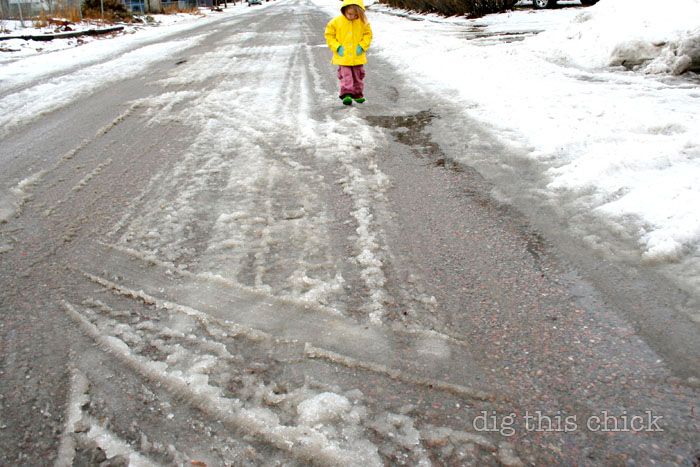 :: And then it snowed again, cleaning it all up and renewing excitement.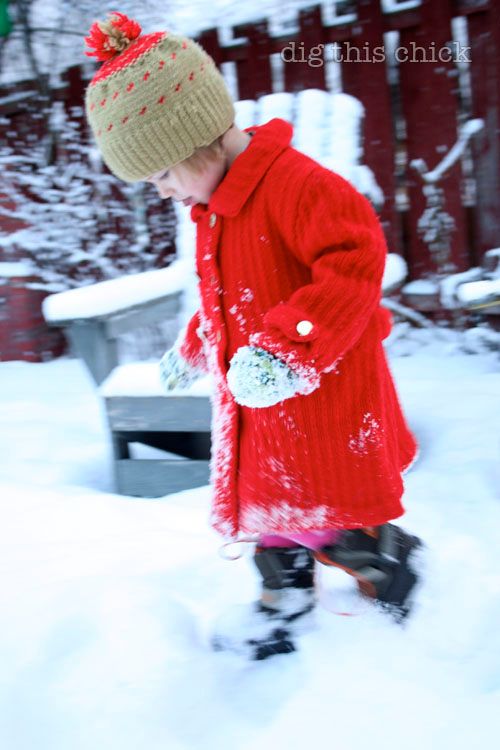 coat and hat were mine, knit by my grandmother
:: Margot has a son. A nameless yellow truck she carries in her pocket, sleeps with every night. For the longest time I thought the truck was her sun but she was very quick to correct me when I said something about the bright yellow sunniness of the vehicle, "No no no, mama. He's my SON. I am your daughter. He is my son."
You can imagine my raised eyebrows when I saw her cutting her son on the counter. I inquired and she said, "Oh mama. He's just butter right now."
left: giving her son a bath  |  right: cutting butter for toast
:: Cookies.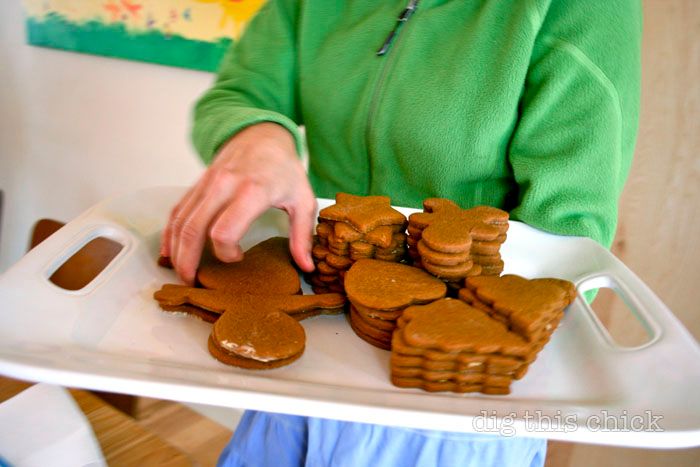 We went to a cookie decorating party with friends and my social kid was suspended by her disbelief. She realized frosting swipes were not regulated and the plates of cookies were for eating and eating. I think she had like six cookies and probs a half cup of buttercream frosting. At one point she turned to me, total naive joy in her eyes and said, "Mom, this is the most fun ever."
:: Why do I only bowl once a year? Fried food, pitchers of beer, friends in weird swivel chairs, stinky shoes, made-up stage names, the thrill of a strike (or, if you're me, making contact with pins). It's really great.
The girls and I were lucky ducks to be invited to the museum staff party at the bowling alley. I thought we'd only catch the end of the shindig but my grumpy kids didn't nap so we bagged it and went bowling. Westside Lanes was a great reset button.
:: The solstice is in a few days and then everything begins to swing the other direction. I love seasons.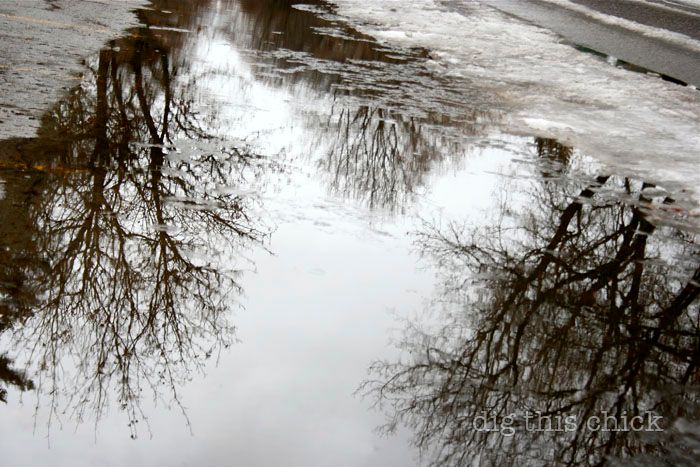 :: Margot has been asking to eat with Ruby in random, sweet little pockets of our home. They eat by the tree, on the floor under the desk, at the art table.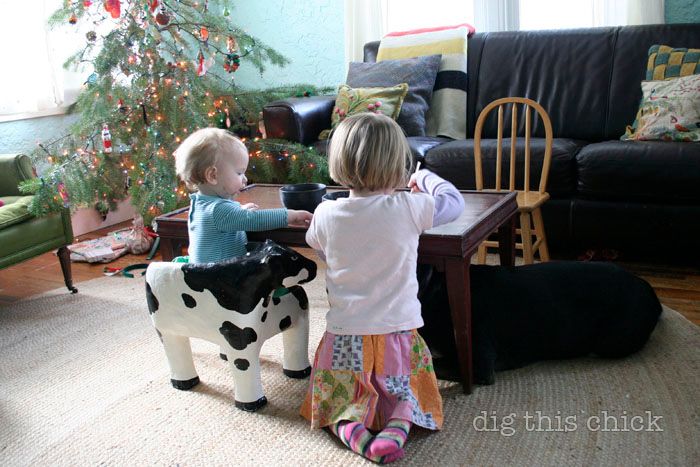 Margot is the hostess. She selects the utensils and bowls, arranges the settings. She asks Ruby what she needs and then answers for her and then asks Ruby if she can have some of what she just fake asked for and then says thank you as she takes it. Ruby is thoroughly enamored with the whole thing. Me too.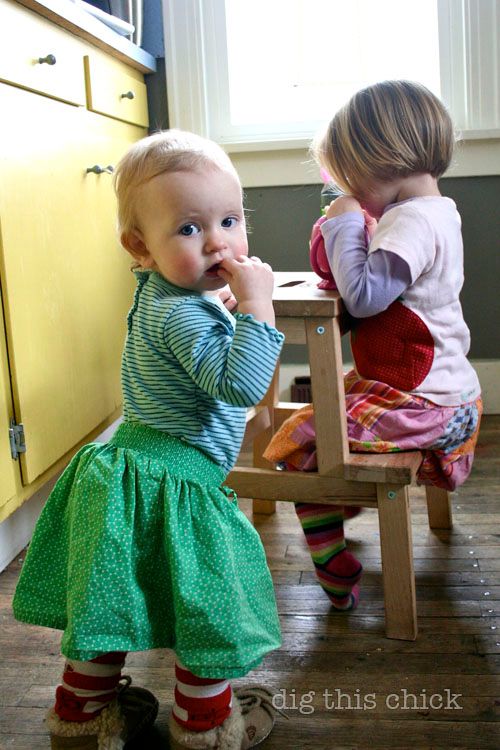 :: She signs a lot but mama is still Ruby's only word. I like it when she says mama.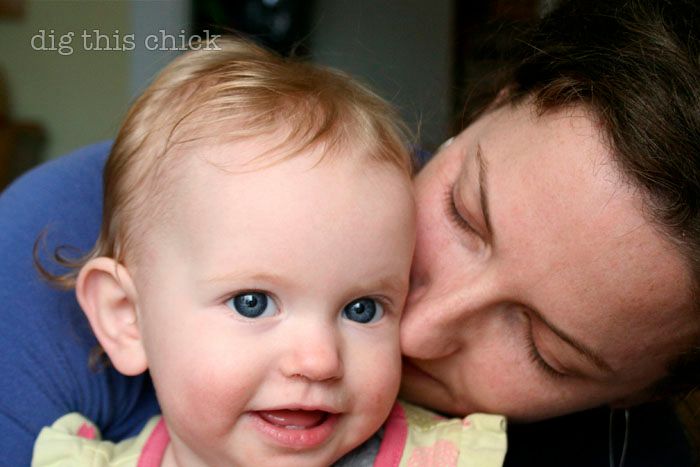 :: Being so busy these last few months, I find that laying on the floor and building towers with Margot to be supremely satisfying.
:: Dig this AWESOME new sponsor: Stillwater Mountain Lodge.

Located a few minutes from Whitefish, Montana, the nordic ski center and lodge is owned and operated by two families. There are dog-friendly trails, beautiful (and affordable!) accomodations, hot cocoa and suites. AND, the dreamy getaway is sweetened by free skiing and rentals for kids 12 and under.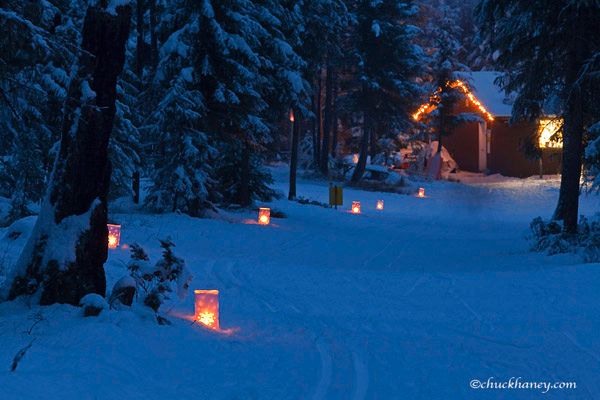 The Luminary Ski is this Saturday, December 18th.
The owners light the main trail with luminaries and host a pot luck. 
Really, for all you people who email to tell me you are dreaming of a Montana trip, here's your nudge to plan it today:
* For the next three months, book two nights and the third is free! One free night, free skiing for kids, gorgeous environment, ski-in/ski-out of the lodge (or sled, romp, whathaveyou)…it's dreamy and it can be yours. Mention 'dig this chick' to get deal.
* Leave a comment for a chance to win two nordic ski day passes! Use them yourself or would make a great gift. (Winner will be selected at random on Sunday, December 19 and will be posted right here in this very post so check back or leave your email!)
Thank you Stillwater Mountain Lodge!


**********COMMENTS CLOSED**********


and the winner is:


Catherine said…
Happy life anniversary! There is so much to celebrate!!
:: I am not much for the posed photograph but I really wanted one of Ruby and me to commemorate her vigor, her life, to document where we both are on this day. I rigged my camera up on an bucket with the handles balanced on a marker and set the timer. It was the most hilarious thing. As soon as my camera started beeping Ruby began giggling like crazy, grabbing my face, giving sloppy open-mouthed kisses. It is better than a posed photo. This is where we are on this day, her Life Anniversary. Lots to celebrate.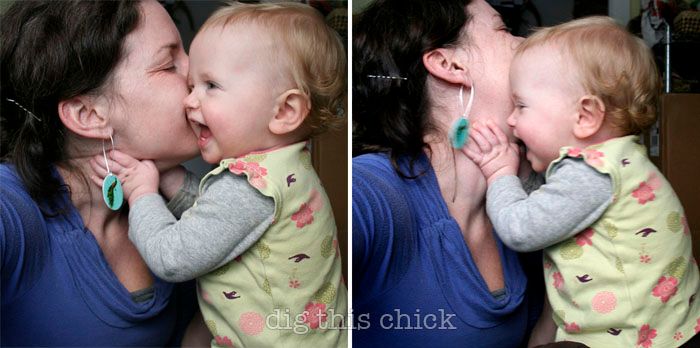 happy hump day out there
ps locals: dig this chick and Walking Stick Toys are teaming up for a mama's night out on Thursday night: 20% off everything, REM cover band, adult beverages…details here.
You might also like