hump day nuggets: little bits of the season in photos and words about the last week

There's a funk passing through our home. And, as per usual, I am not sick and probably won't be. The hard thing when both of my children are ill? Besides the regular ol' difficulty in accomplishing simple tasks (read: braless mama not-gracefully tiptoeing through the new snow in slippers to collect eggs). The hard thing for me is letting go of agenda. Because if I cling to a wee thing like writing a little something or sewing that new purse with that vintage avocado fabric I scored or the trite-as-trite-can-be-but-still-my-reality laundry tackle? I am frustrated and so are my kids.
There are still moments of blech when I tensely wish I could have four inches of space. And yet I hold Ruby all day, hug, make tea, build towers, rub backs, read books, wipe noses, sweep hair from eyes, take deep breaths and say you bet when Margot wants to change her clothes for the seventeenth time.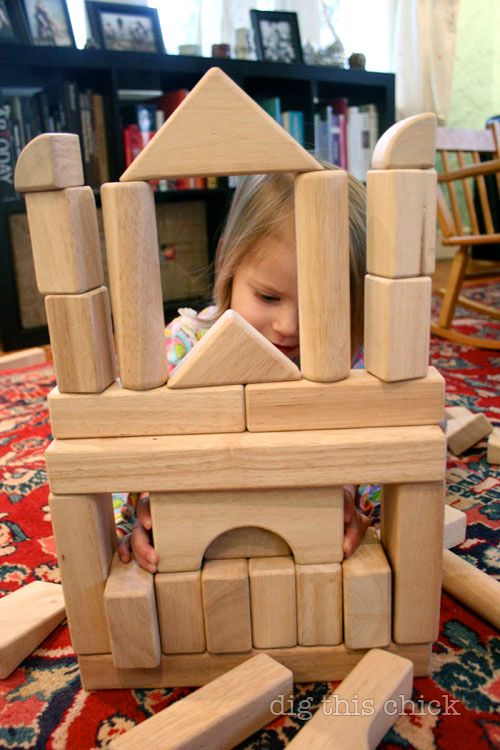 It's life, after all. And, the funk is just as important as the bling. Yes? Yes.
nuggets.
:: Our hens died last summer and I have held some guilt and sadness. We got new chicks and, recently, I realized I'm intentionally not so attached. I realized it because, suddenly, I am attached. It's winter and they are cuddley and funny just like the rest of us creatures waiting for spring.
The girls are like a pack of teenagers chirping in the lunch room about how Mike Wineberger might be cute but is a total jerk who never repaid that two dollars. (true story. Mike? You a reader? I am waiting.)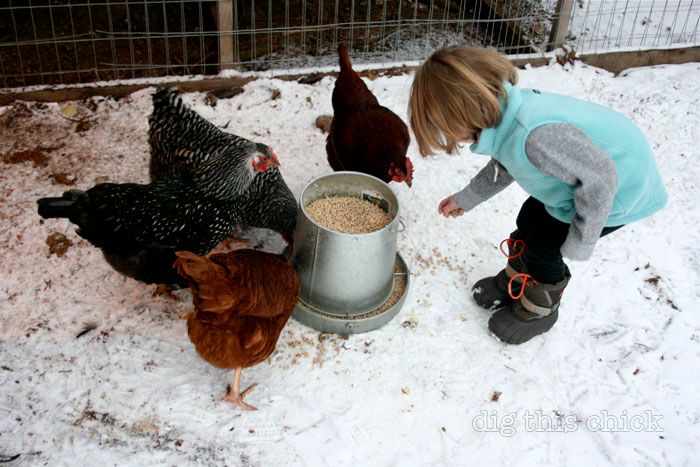 :: We made pumpkin muffins.
They were good. So good that this mama managed to only snag one! The injustice!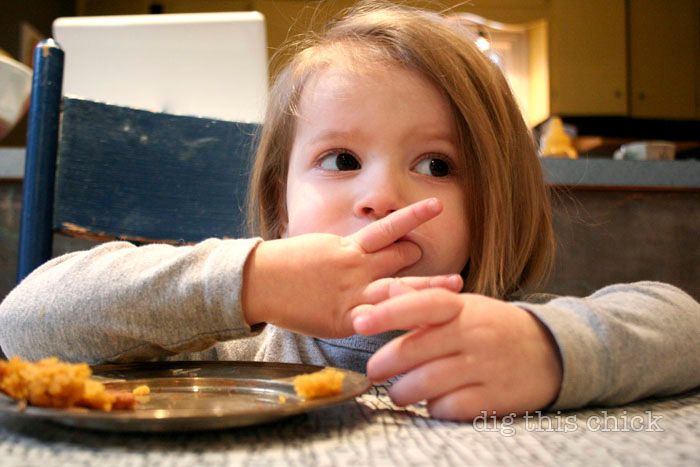 :: My birthday is approaching and I chatted with Margot about it a few nights ago. I said it was just around the corner. And, Margot replied, wide-eyed and pointing, "Right there? Just down the block from our house?! We should go get it!"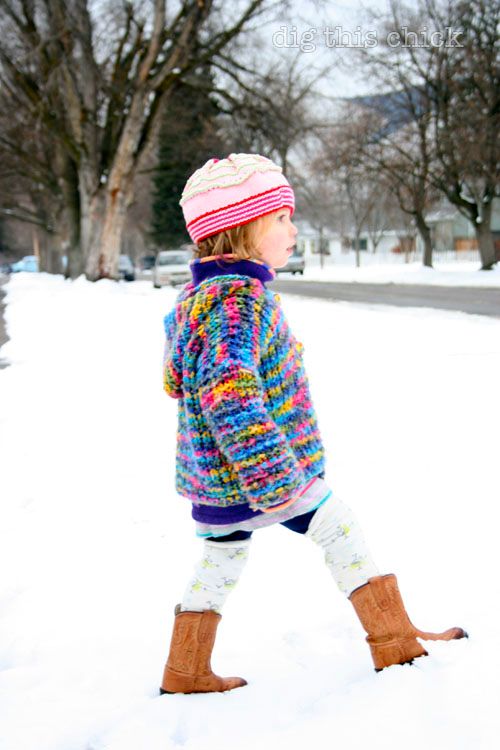 Walks always do us some good. Even if only one snotty block.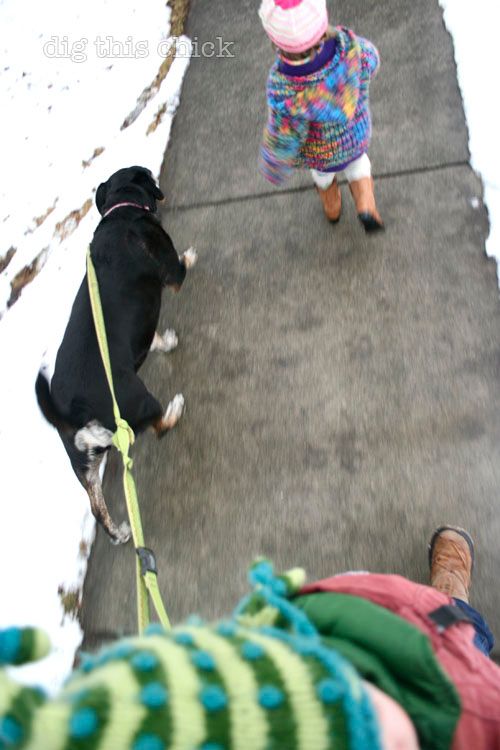 :: On the most mucusy day we cracked open our new-to-us book and made some salt dough.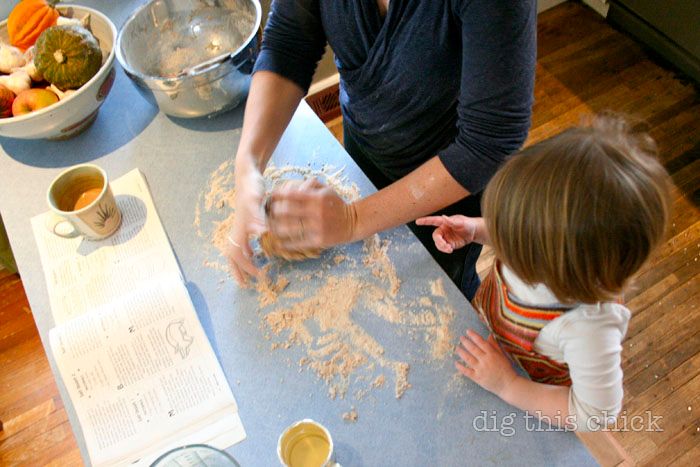 Once I was kneading and exercising my biceps (for ten minutes!) I felt the girth of that ball could spell M-A-R-G-O-T. So we did.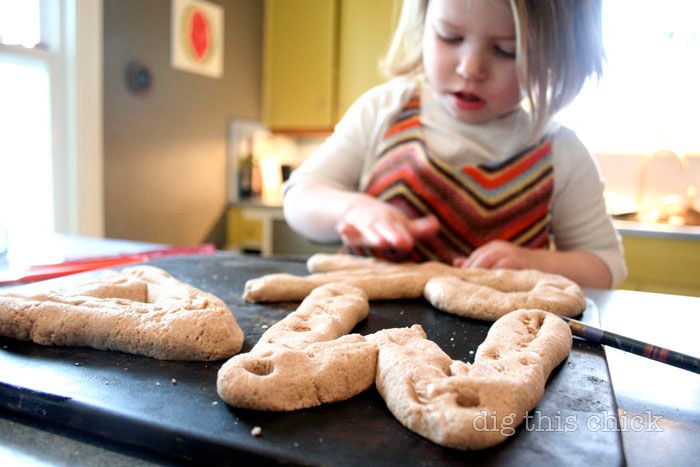 And the whole who-knows-what-this-will-be project took off. We gathered whatever we could get our hands on for marking the clay. We shoved beads into the pudgey letters and stabbed, poked, marked, pressed, printed and schmushed with all manner of kitchen utensils.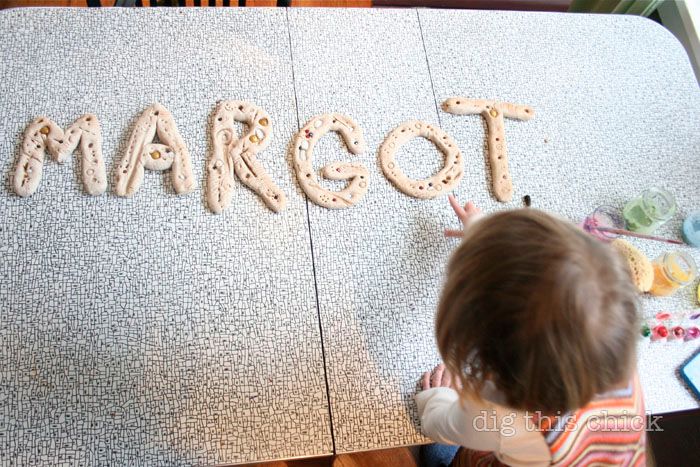 And then painted.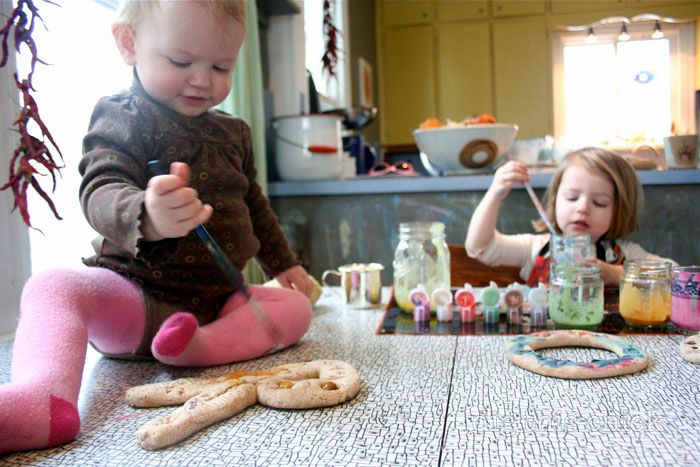 Margot asked, "Ruby do you want to paint the 'R' since R is for Ruby?" 
And, after the paint dried, I coated the letters with Mod Podge and Margot applied a Mod Podge-glitter dressing.
Finally, we baked and hung over her bed. She thinks the letters are so cool and stares at it in disbelief. Her name right there, every letter, with glitter.
I stabbed holes into the doughy letters (to allow for nails) with a chop stick.
:: I love witnessing my kids love on our animals.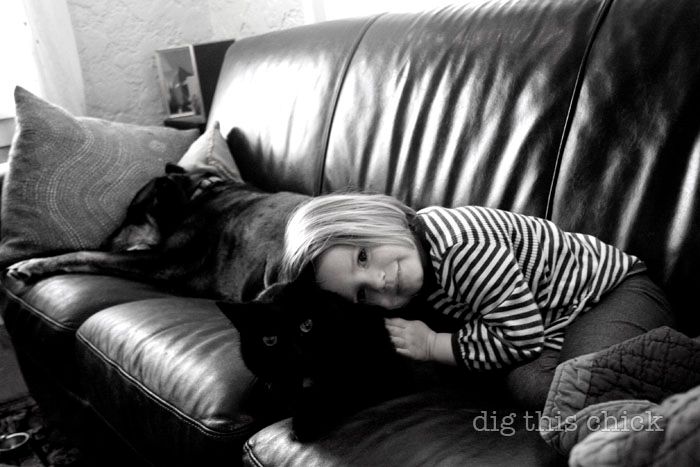 :: Margot and Ruby were in their room and Margot was laughing and screeching, "Maaaaamaaaaaaaa! Come and see!" My camera was near so I grabbed it and was glad I did because I rounded the corner to this:
Margot had lifted Ruby onto her bed, tucked her under covers, given her a pacifier and was reading her a book about babies. Even as I type that I am smiling. Yep, it was cool.
:: Pizza is a weekly (more? probs) occurrence in our home and being that Andy can toss a mean crust, Margot loves to mimic her papa.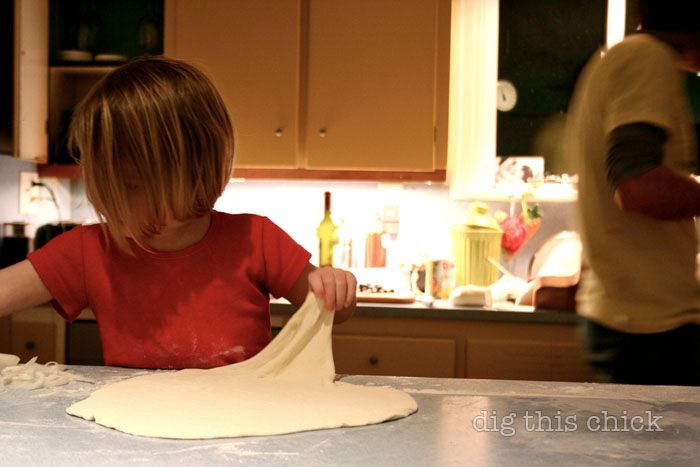 :: Rubes is sleeping much, much better thanks to Sleep Lady Kim West (and thanks to a reader who passed our sleeplessness along!). Kim and I talked over the phone and her kind, gentle, individualized approach was incredibly helpful.
Ruby's favorite blanket made with love by
Kelle
.


And that concludes our week in western Montana.