We have reached a critical place regarding consumption of a certain item in our home. Like either our daughters get to go to college or we eat fig bars.
We buy these bad boys in bulk and, no matter how many I purchase, they only last a few days. They are perfectly soft, just the right amount of dense. They hold together well when, say, tossed in the bottom of a purse or sat on while in a car seat. And this mama feels great when her kids eat them by the fistful because they are fruit juice sweetened and made with whole grains.
One day Margot and Ruby each ate a bar while we shopped so at checkout I pulled two bars out to be weighed twice so we could pay for the consumed gold nuggets. $1.08 (to be fair they are almost twice as big as a fig newton-type bar, they cost $6/pound). Fifty cents per bar?! I couldn't believe it. Our fig bar dependence was out of hand.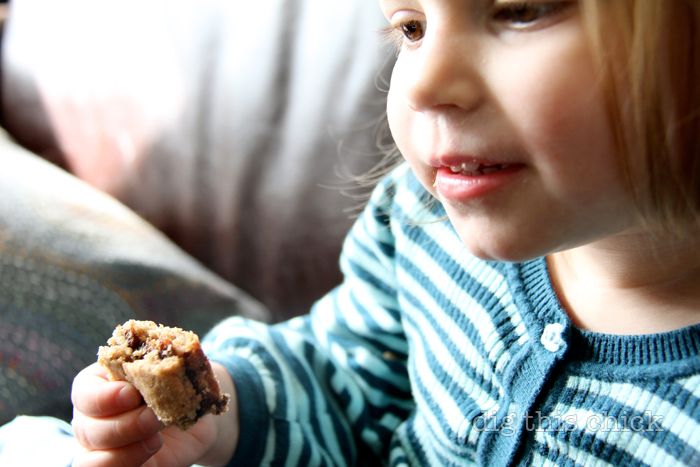 I found several recipes online but none satisfied my vision: easy, fast, healthy, hearty. There was easy and sugary, there was healthy and four-hour-affair. So, I tweaked and combined and hoped. And! And, they are really, really good.
Fig Apricot Bars
crust:
3 cups whole wheat flour
1/2 tsp. salt
3/4 tsp. baking powder
3/8 tsp. baking soda
1/4 cup ground flax seed
dash ground nutmeg and ground cloves
1 stick salted butter cold
1/2 cup whole milk
1/2 cup honey
2 eggs
filling:
2 cups dried figs
1/2 cup dried apricots
2 cups juice (we used carrot-orange but I think any 100% juice would work great)
1 cup water
Combine dry ingredients. Cut in butter until tiny pebbles.
Mix eggs, milk and honey with a fork in a separate bowl. Add wet to dry and mix into a dough. Get your hands in there and make into a ball. Cover and refrigerate for an hour or so. While dough is chilling, cook figs, apricots, juice and water over low heat until soft and thick, most of juice absorbed (I forgot to time this…maybe like 20 minutes?). Purée in a food processor. Preheat oven to 375 degrees. After an hour, pull dough out, divide in two and knead about 10 times to make pliable. Sprinkle flour on work surface and roll out half.
Place on prepared baking sheet (we use a stone so I don't have to grease but I am not sure if you might need to on a metal tray? Probably a good idea…). Spread figgy mixture. Knead and roll out other half and place on top. Bake for 15-20 minutes, until golden brown. Let cool and cut up!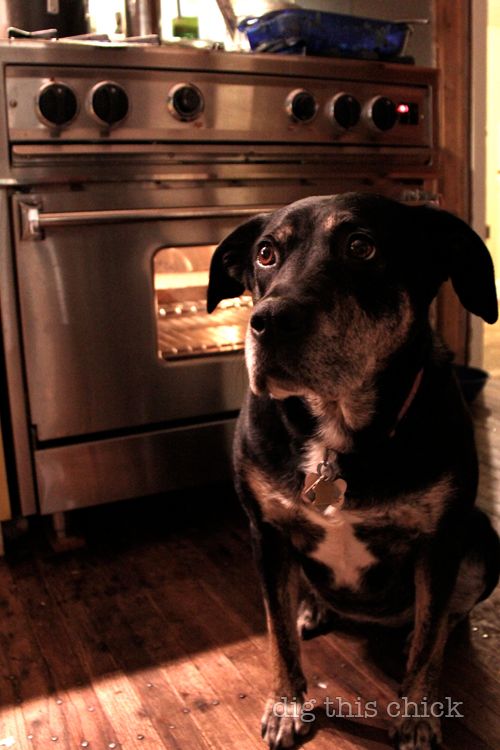 Alice patiently waits for the bars to cook. 
A few things:
I think half whole milk yogurt/half butter would work well. We were out of yogurt or I would have tried that.
I do wish the crust was a bit thinner and less bready (although my family disagrees). I rolled mine like a pie crust. Go skinnier if you'd like.
We had about 1/2 cup extra filling. It was delicious in oatmeal. You could def spread it all on there if you want more or eliminate a bit of the dried fruit.
Are you dying to know how much money this saves? I will tell you! I made three pounds of delicious, organic fig-apricot bars for about $6. That's $2 per pound. Success! It's like a cookie but also like an energy bar. It's breakfast, it's a snack, it's dessert. It's off the hook, I tell you.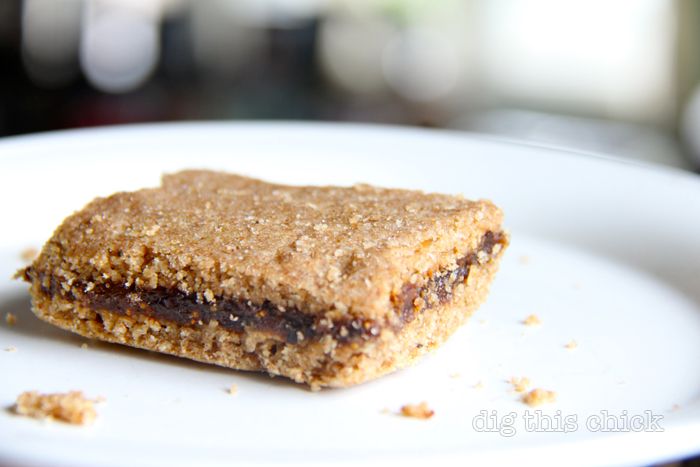 Does your family have a favorite go-to nosh item? Would love some ideas and recipes.
:: :: ::
all photos taken with a Canon Digital SLR from Vanns.com