hump day nuggets: little bits of the season in photos and words about the last week

I choose to write publicly about my life and I am committed to honesty. But I of course have boundaries. Even though I certainly, obviously select pieces to share in this space, I strive to document a real picture of my life.
Sometimes it's tricky.
Like today I feel disingenuous and downright silly writing hump day nuggets, snippets of the last week, without mentioning a heart-stopping experience. But I don't want to process my guts on dig today. And I am delighted in the easy distraction of assembling nuggets. You get it.
We had a medical emergency in my family that brought me to my knees, sharpened my vulnerability and concentrated the way I want to live my life. I felt terrified and sad. Last Sunday I visited the dark place of painfully considering life without one of my people. I am appreciative that I now feel hopeful, alive and as secure as any mortal can feel.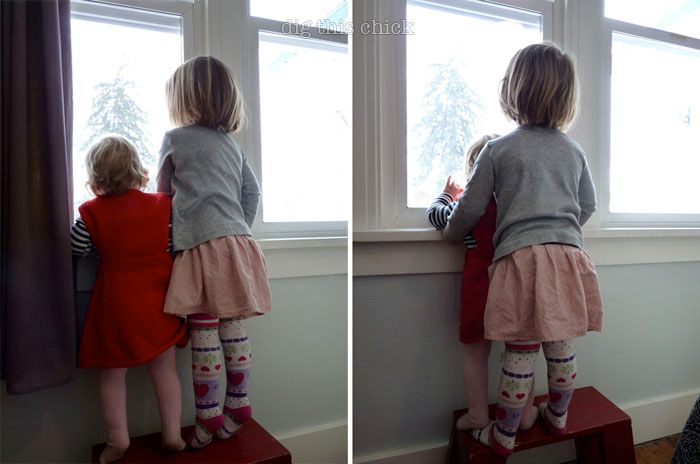 So there. It's vague but I also can't just write about Ruby's curls without acknowledging my life-changing shift in thankfulness, without framing the following post with a fragile, appreciative structure.
Nuggets.
:: And here are Ruby's mouth-watering red curls.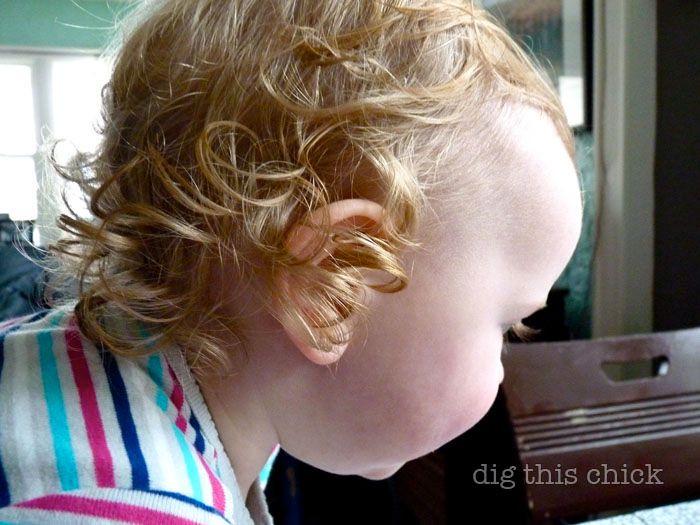 :: When I watch Margot's complete, undistracted joy in a swing on a pukey gray day, I think that's living.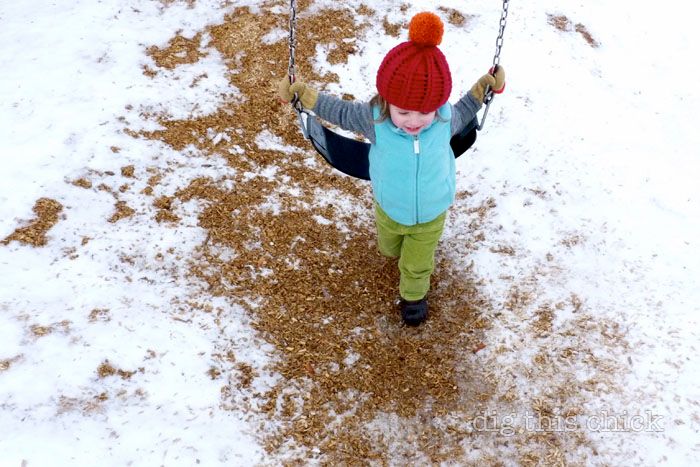 :: My mother-in-law is here. She effortlessly makes wonderful meals with both of my kids squeezing her legs.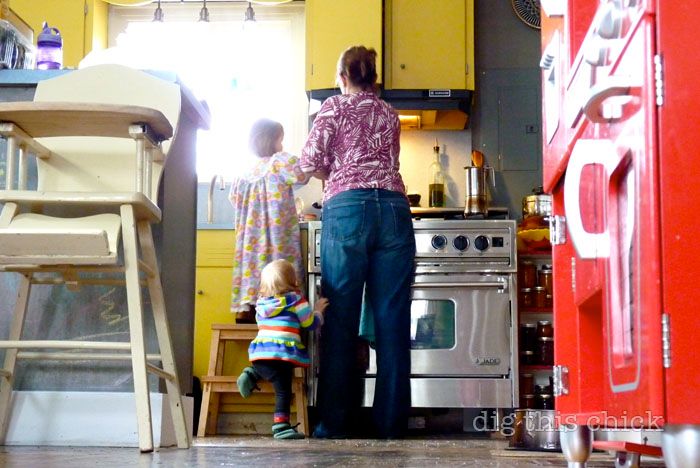 I love this woman so much.
:: We have a handful of favorite youtube videos. For the first time Ruby asked to sit next to Margot to see. Margot watched the hilarious narrated wildlife video. Ruby watched Margot.

Alan!


:: I stare with a big, goofy grin at my daughters while they eat breakfast. Their bodies still warm from thick blankets, bug and rhubarb are charmingly sleepy, swapping egg and oatmeal bites.
:: The Walk. The Pride.
:: I have so enjoyed the sponsors I get to 'know' through dig. Like Malissa from Wild Lupine Design. She's my homegirl. I haven't taken these earrings off since they graced my mailbox.

She is a very cool, down-to-earth Idaho mama who makes sweetly simple, unique jewelry. And you get 10% off with coupon code DIG10. Thanks, Wild Lupine Design!
:: Ruby now eats every meal with silverware.
:: My mom adorably defends her choice to store our childhood in a giant black crate (that moved six times) for three decades. I have to say, for as much guff as I gave her, I am so thankful for the relics. Like the barn that moos when its doors open. Did you have one?

Thanks for preserving my memories, mom.
:: All-knowing, steady Alice.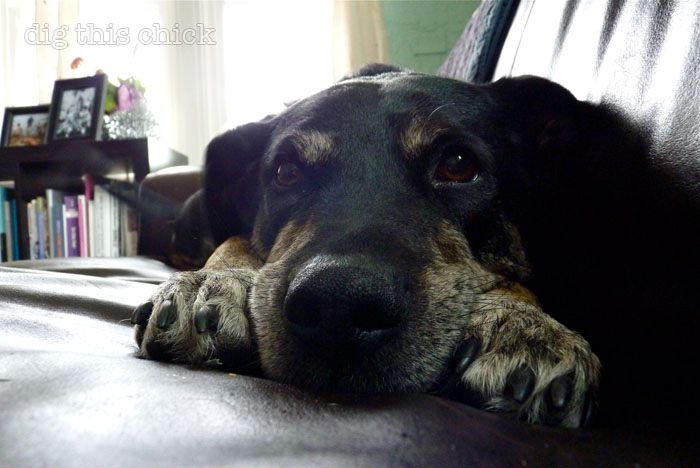 When I feel unsure I take walks with my kids.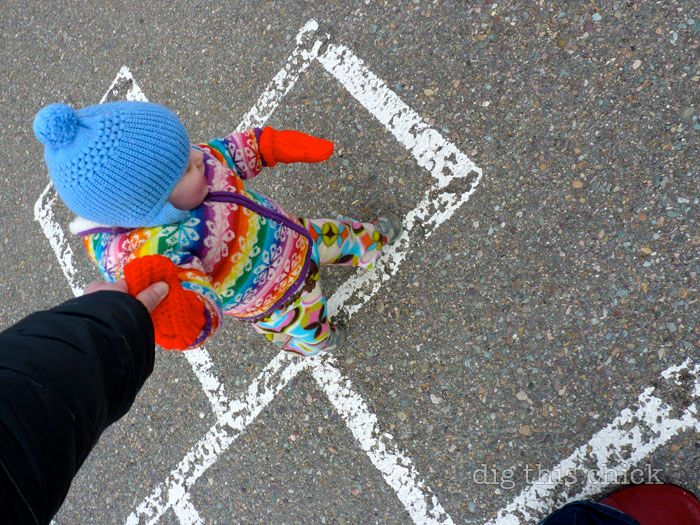 I look at the places where trees meet the sky. It changes with every step. Like life.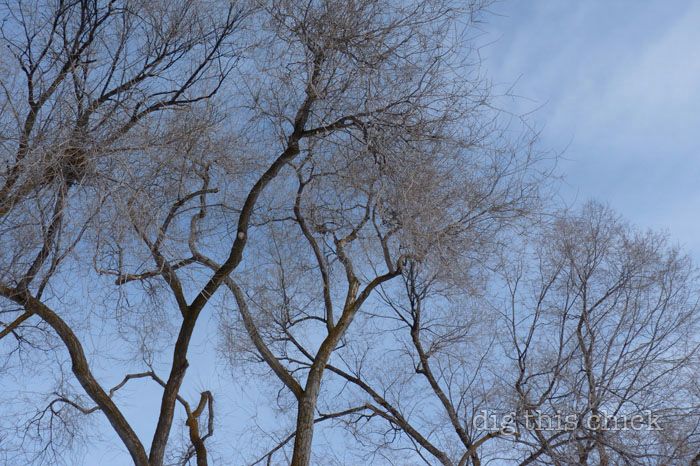 I notice signs of the next season, find inspiration in the resilience of growth.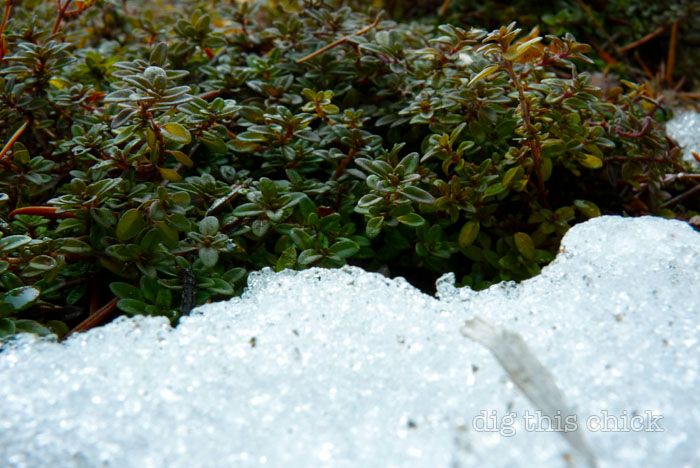 Things happen, one after another after another and they shape us. There are all these influences that push and pull and twist our purpose and decisions. Yet, we remain malleable. We might not get to pick our shape but we can pick our interpretation of that shape. We get to pick our perspective.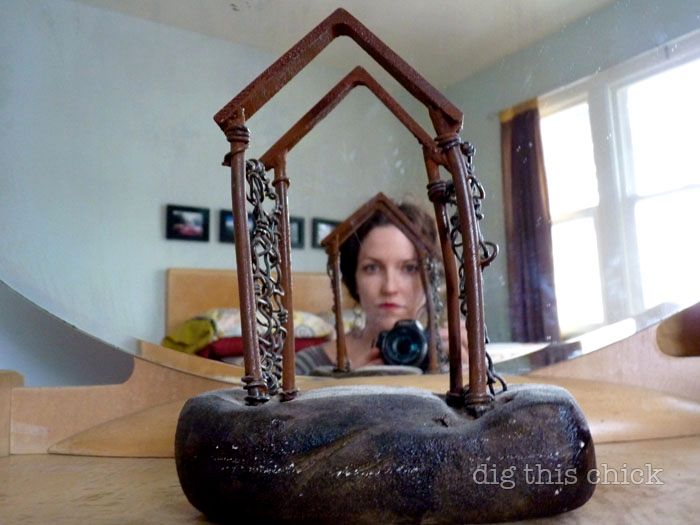 I am sorry that I cannot for the life of me remember this artist's name. We traded work in school and I love this little solid, stable house.
happy hump day out there.