hump day nuggets: little bits of the season in photos and words about the last week

Girls Just Want to Have Fun was one of my favorite movies when I was a girl.
Rebellion and big hair and dancing in spandex with matching half-shirts. Oh to think about being the blue collar good girl with a burning passion that would emerge in a dance off on television with my mom and little brother cheering on while my dad raced downtown to find me only to discover I truly was a dancing genius thanks to that roundoff back flip combo. Good stuff.
I wanted to post the scene I love from the movie, but then I discovered this video in my youtube search and it is something.
Dancing in Heaven. For whatever reason, it's in my head today.
nuggets.
:: I so remember searching for and sorting rocks as a kid. At the river, in my backyard. I don't ever remember feeling bored. There were always rocks and sticks and and such to spin tales with. Margot will often spend an hour seeking the perfect four rocks and then present them to me as our family. "This is Ruby, this is mama, this is daddy and this is Margot. Oh no I just dropped Ruby. Sorry Rubes! Are you ok? Do you need milk from your mama?"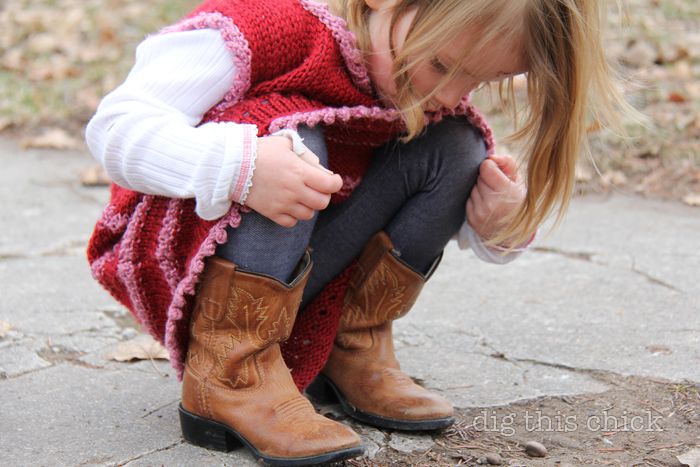 OK, sometimes her exclamation is more colorful than "oh no"
:: We are still finding evidence of my cousin's visit peppered around our stead.
Watching our girls play together brought back a ton of memories for Elise and me . Like the time we stayed up all night watching the Sound of Music and whispering by flashlight so we wouldn't get caught. At 3am we decided we'd surprise our grandparents with pancakes and bread for breakfast. I was seven and Elise was nine. We mixed flour and eggs and sugar and milk. We sifted and stirred and I think we even used the stove. We used every bowl and spoon we could find and ended up with mounds of "food", baking powder ground into carpet and a full gallon of milk spilled across the counter and then, just as the sun was peeking through the blinds we heard slippered feet shuffling down the hallway. We ran into the living room and hid behind the recliner stifling our nervous giggles. Oh my word! Girls! came from the kitchen. I think grandma Chot was mad for a hot second before she laughed. Or maybe she was mad longer than that but all I remember is the eventual laughter and very long cleanup.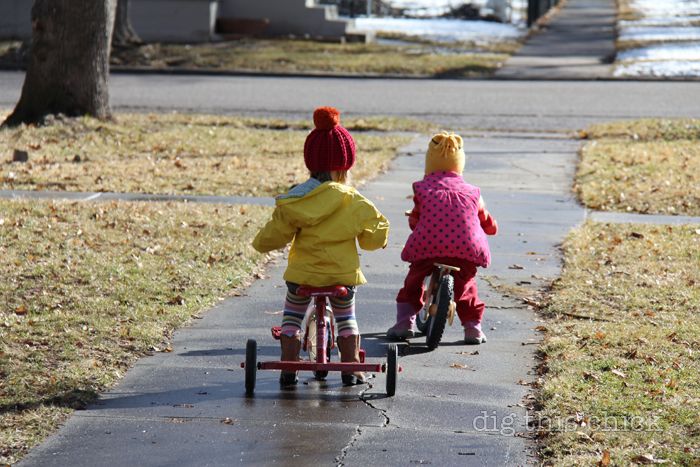 And now we both have two daughters. It's very cool.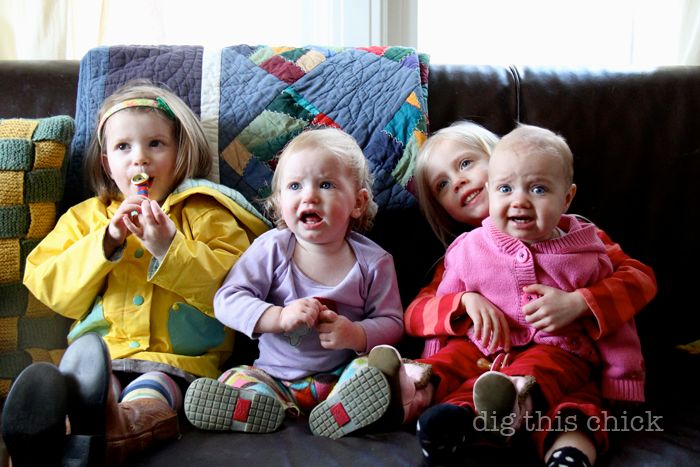 :: The snow around our home is like a tide going out. Every day the snow retreats into the earth little by little and tiny electric green promises sing hello!
:: Wheelbarrows, mitten-less swinging, camouflaged dog poo, rogue garden tools, prancing hens. Spring!

Looking to get your spring swing on? Dig sponsor CSN Stores has some pretty rockin' wooden swing sets.
:: Ruby steers her little tricycle in circles which doesn't work so well for the sidewalk. I am continually rerouting my right-learning girl as Margot peels away and Ruby squawks for her to wait. The other day, as I was hopping up to rescue Ruby, Margot stepped off her bike and calmly, patiently explained to Ruby how to turn left. Rubes sat and listened intently, with a smile that made my chest hurt. Homegirl still turns right but if I am not available, Margot is there to reroute. Oh this sister thing is amazing.

Margot explaining why it is important to lean left, on bikes and in politics.
:: We are all eager to dig in the garden and Margot has taken to moving the snow so she can see the dirt.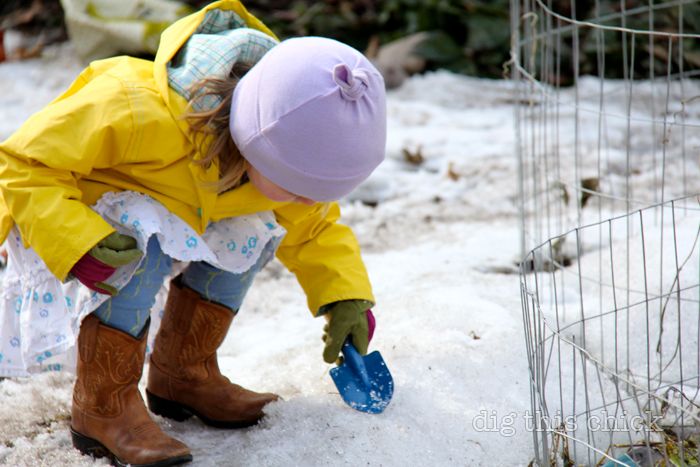 :: My refrigerator is sparkling, my kids' snot is lovingly wiped every few minutes and tonight's meal is not only planned but already cooking. My mom is in town.
:: And, my mom always comes with Margot's new favorite clothing item in tow. Margot asked for a "long lighter pink dress with darker blue that can twirl like a princess dress or a nightgown" and my mom made just that. She wore it for two days and slept in it at night.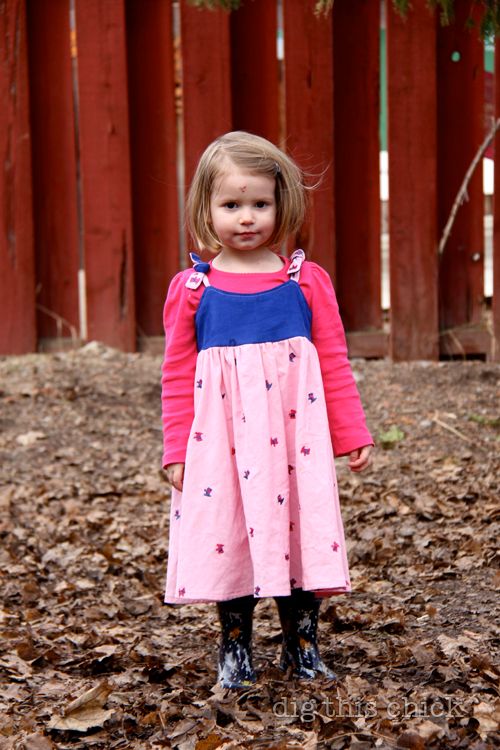 :: My art opening is on April 1, 5-8pm at the Brink in downtown Missoula. Yikes I am nervous and very excited. If you come and I don't know you promise you'll introduce yourself? I'd love it.


Left: detail, dryer lint cloud, Right: detail, cloud tree sculpture made from cut apart and stitched together words I've written. Thanks for your inquiries about my work. Yes, I'll post photos when it's up!
:: And I'm making myself a new frock for my opening. I hope to wear it and not look like I could smuggle an armoire which is pretty much how it fits my front side at the moment. But the bodice is adorable, it has deep pockets and the fabric has been begging from my stash for years. A belt or some pleats or something will happen. My mom is really good at creative tailoring.
:: A conversation I overheard while Margot and my mom were in the bathroom together: "Grandma, poop is food that goes through your belly and comes out of your intestines. But it isn't gross. But you can't eat it. So it is kind of disgusting." And my mom said, "Well, yes, honey. That is exactly right."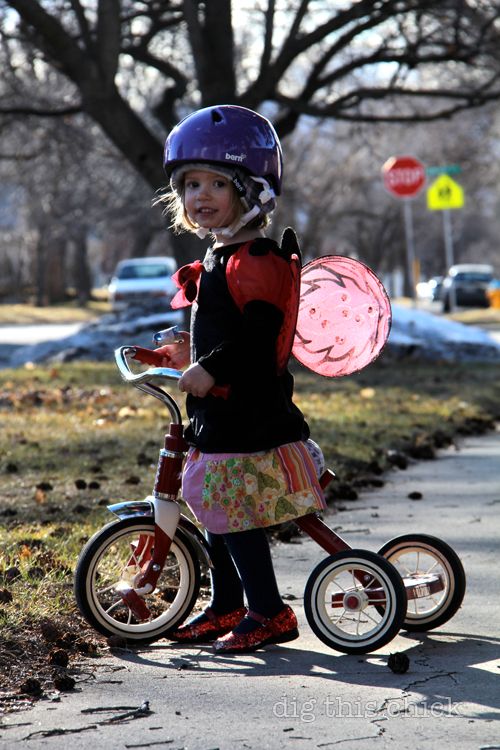 :: I so love where I live. That I can be at a trailhead in seven minutes and on a hilltop with a best friend in another 12 minutes.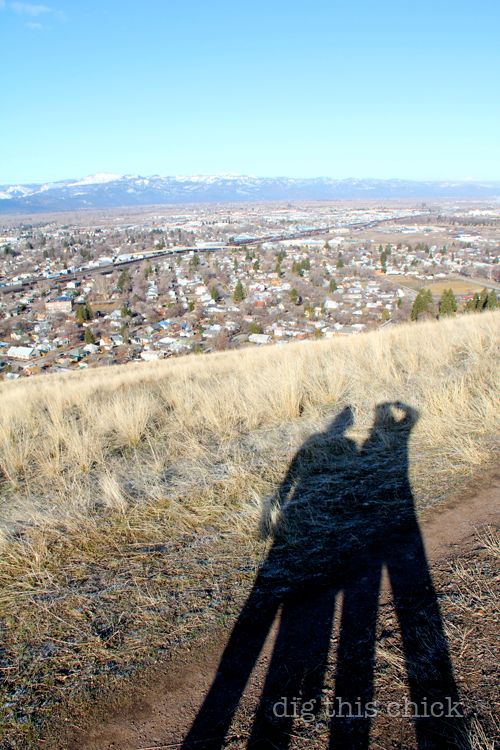 And then turn 180 degrees.
:: Ruby Jane. She's long and strong. She's delicate but pushes back. When she sees me her giggles pile on top of each other until she can't hold herself upright. She's an observer like her papa. She's determined like her mama. She is getting so big and opinionated.
I want to eat her cheeks.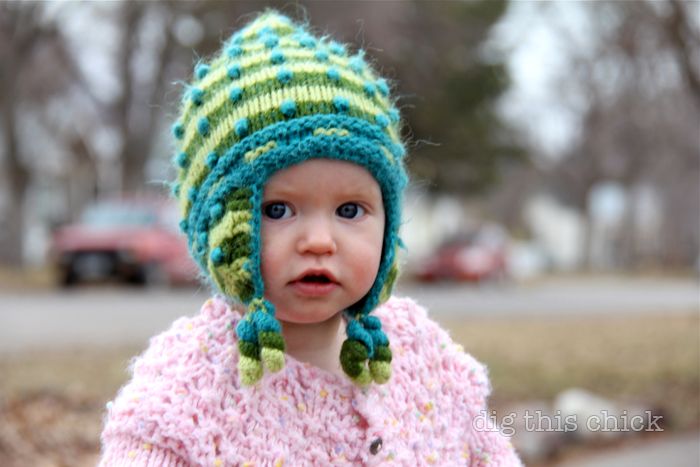 And how about a little Dancing in Heaven to wrap up this week's nuggets? (did you SEE the supermoon?!)
Hey, here I am.
I hear the universe sing
The celestial scream
I am not alone
Are you receiving you clear
There are others out there.
Dancing in heaven I never thought I could get this far. 
Happy hump day out there.
:: :: ::
all photos taken with a Canon Digital SLR from Vanns.com