hump day nuggets: little bits of the season in photos and words about the last week

Yesterday, I was driving home from Margot's second doctor's appointment having just booked her third holding back tears over the army of medical bills mercilessly marching their way to our mailbox. I have felt frustrated with referrals that lead to referrals that lead to referrals, hours in waiting rooms to see someone for five minutes who doesn't have anything to say other than keep it splinted and go see soandso.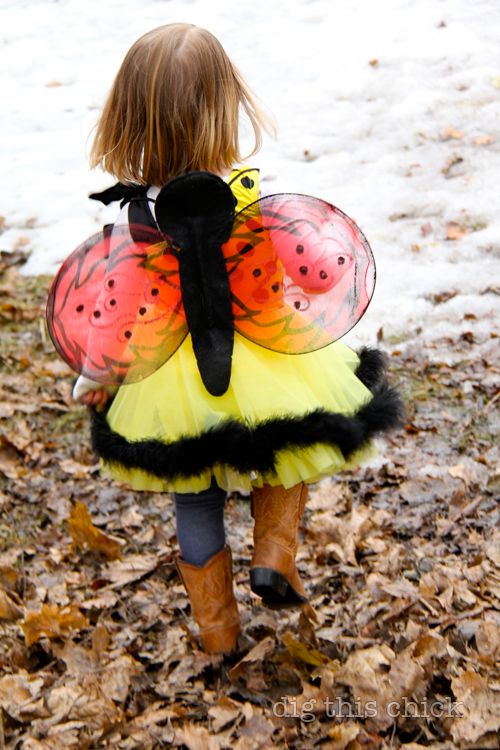 Margot and I were in the car heading west toward the mountains and I was feeling sorry for myself, worried. I rarely fret about money. I usually believe it always works out and here I was in this anxious and agitated tailspin. Why? I wondered, wishing to snap out of my funk. And then Margot started singing Doe, a Deer and I noticed the calm river that gracefully arced toward the Bitterroot within its banks and I thought of Japan. I sucked myself out of my egocentric tunnel and into the big picture. It's nice to see the big picture. Big picture I am thankful for health, family, friends, pets, a home, opportunity for medical attention. Big picture my energy is better spent elsewhere. Payment plans will happen (big deal, boring).
Ray, a Drop of Golden Sun.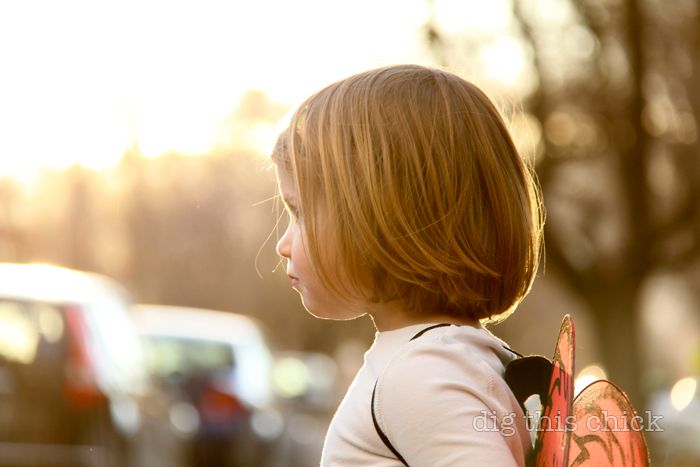 nuggets.
:: Margot skied the rope tow top to bottom without help and without hesitation.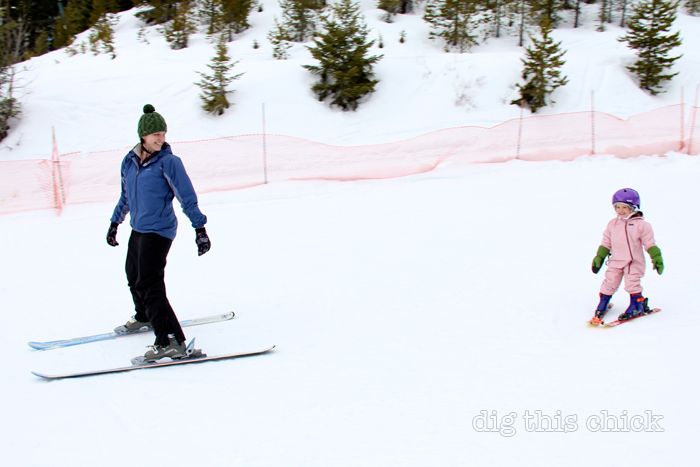 Holy cow did I swell with pride. She looked like this the whole time. So did I.

pre-thumb war, obviously


And little Rhubarb just rallies on her papa's back.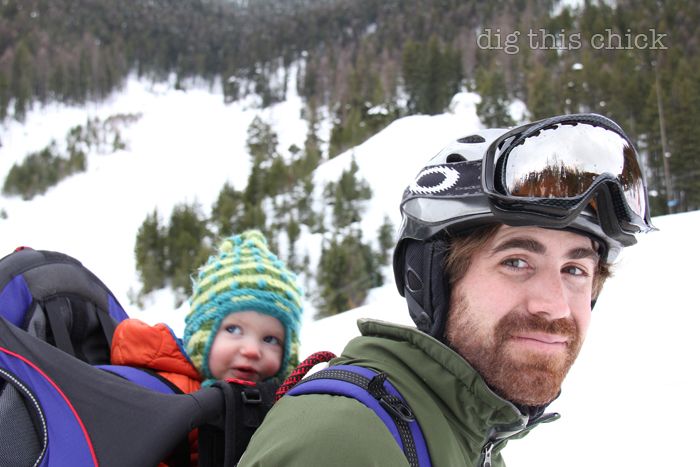 Apres-ski pizza.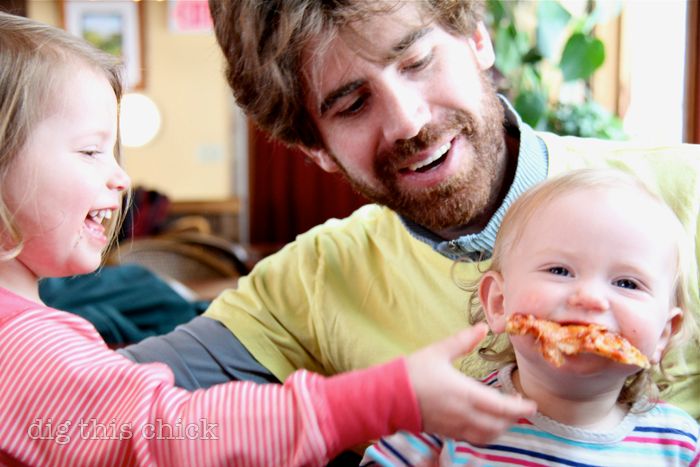 My amazingly handsome, wonderfully kind, swooningly strong husband.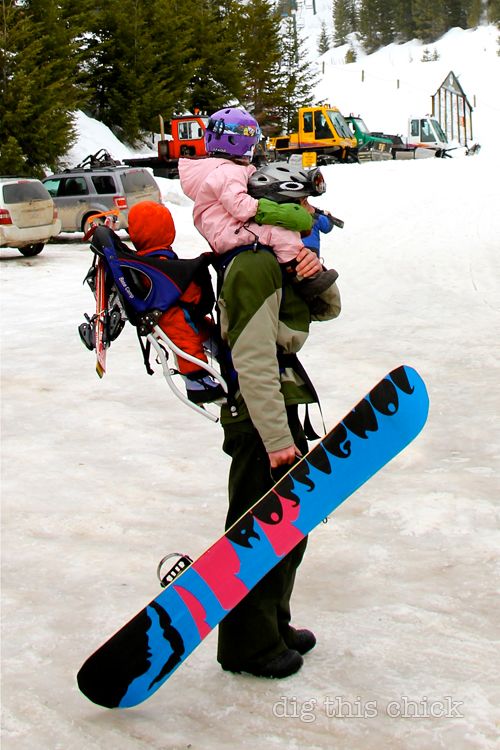 :: Nearly-spring in Missoula is pink skies, snowy mountains, beeswax hills, plum shadows.
:: That cake pictured in Monday's post?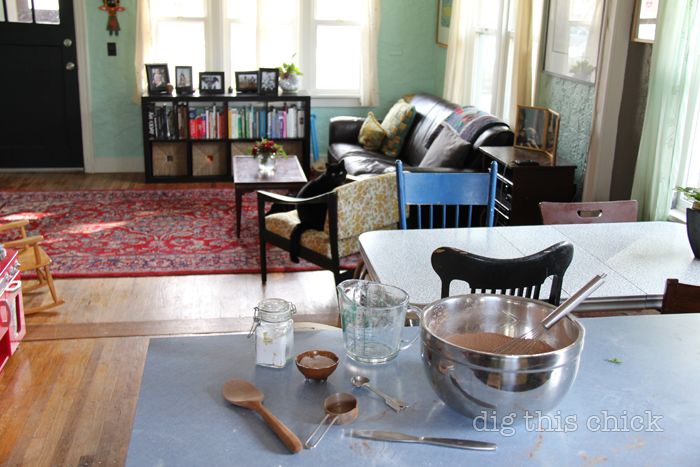 We have decided it is the best chocolate cake recipe we have ever found. And, coming from my husband who carries exquisitely astute cocoa taste buds, that's saying something.

Chocolate Peanut Butter Cake from Smitten Kitchen
:: And the Catfish Stew we made was killer.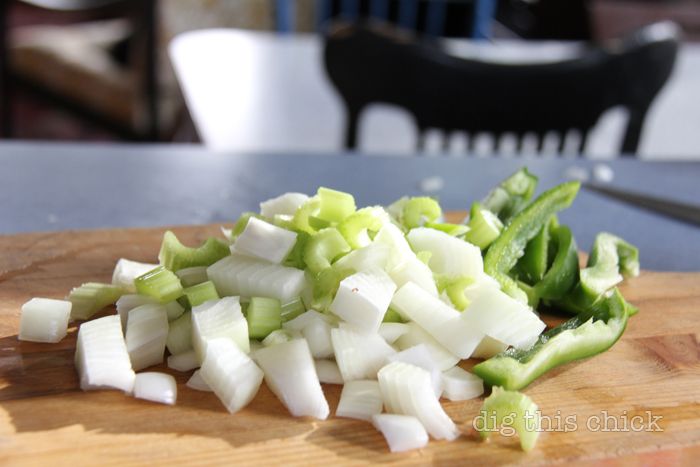 Holy Trinity of Creole cooking: onion, celery and green pepper.
:: My cousin and her girls are here for a few days. It is wonderfully chaotic.
:: The view from my bedroom: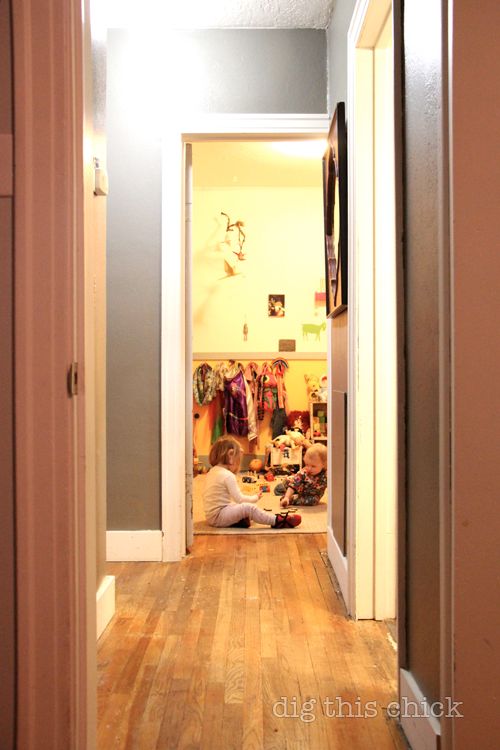 :: Margot, the chicken whisperer.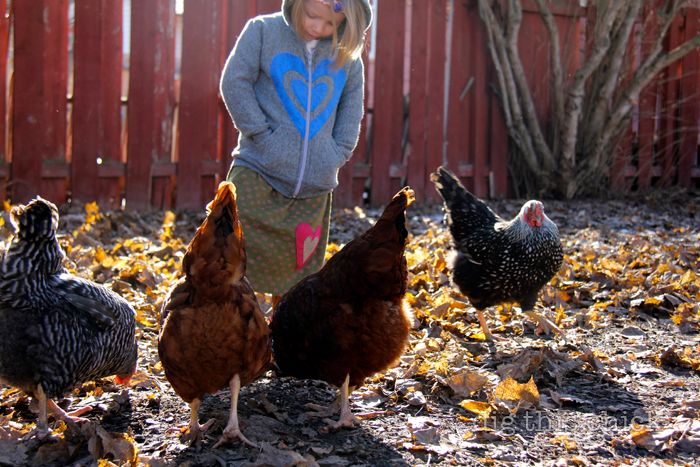 :: My favorite time of day right now is when the girls wake up from their naps and we head out into the relative warmth and lounge, scoot, bike, walk. It's just perfect and satisfying.
:: The Thumb. It is fractured and because it is near a growth plate we are seeing an orthopedist this afternoon who will decide if the splint will do or if bug needs a cast.
She walks around holding it up in a perpetual thumbs up position. She really does teach me everything I need to know.
It doesn't bother her a bit. She effortlessly switched to eating with her left hand and is very careful with her right. Humans, when given the opportunity, are such wonderfully instinctive and adaptive creatures.
Also, we have been dousing her hand with a powerful arsenal of essential oils (Frankincense, lavender, PanAway, Valor) and the swelling, bruising and pain have diminished rapidly. Even the docs are impressed. I am such a believer in these oils.
Anyone who makes eye contact with Margot gets the story and it is told the exact same way every time. "Andy Cline closed the door and it went BAM! on my thumb. Andy Cline is my father."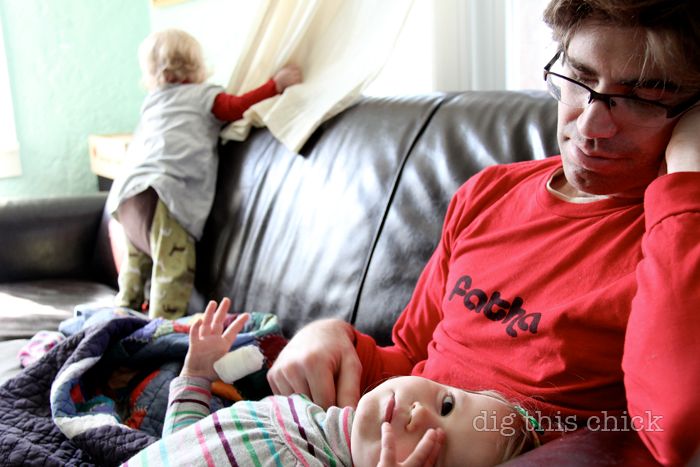 The above photo reminded me of this photo from just over a year ago: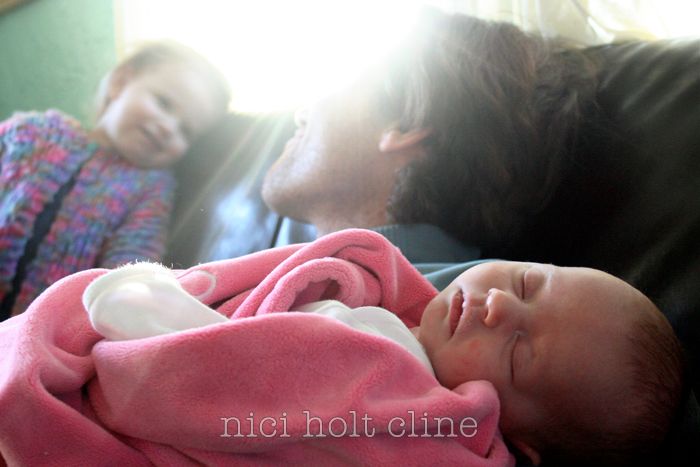 :: Margot and Ruby are 23 months apart. That space is in a vice grip, condensing and becoming less significant all the time. They are synchronistic partners except when they are trying to torture each other.
:: It's true. Spring is coming.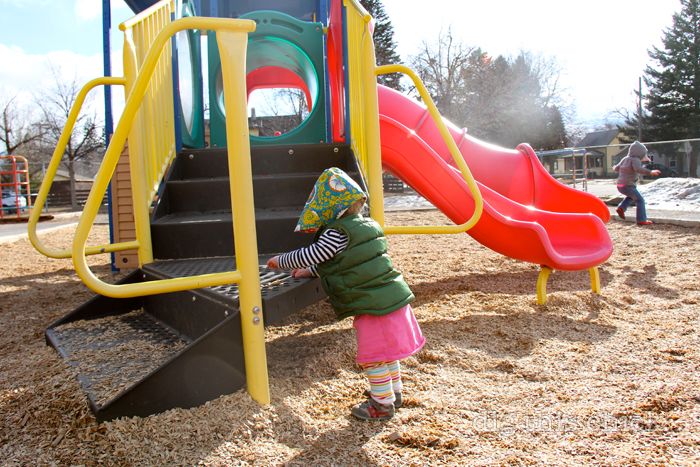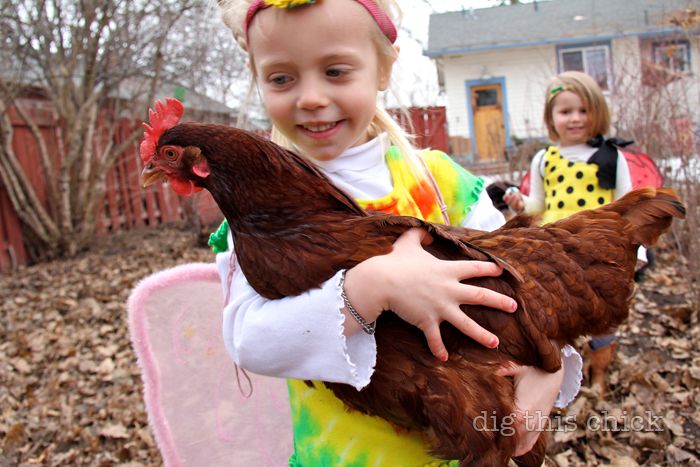 :: So, about that Big Picture. From today through March 23, 20% of all sales from my shop will be donated to Global Giving's Japan Earthquake and Tsunami Relief Fund.
happy hump day out there
:: :: ::
all photos taken with a Canon Digital SLR from Vanns.com