Scantily clad women on roller skates,
triple layer chocolate peanut butter cake with two different icings that also involve peanut butter,
a broken thumb and my broken heart,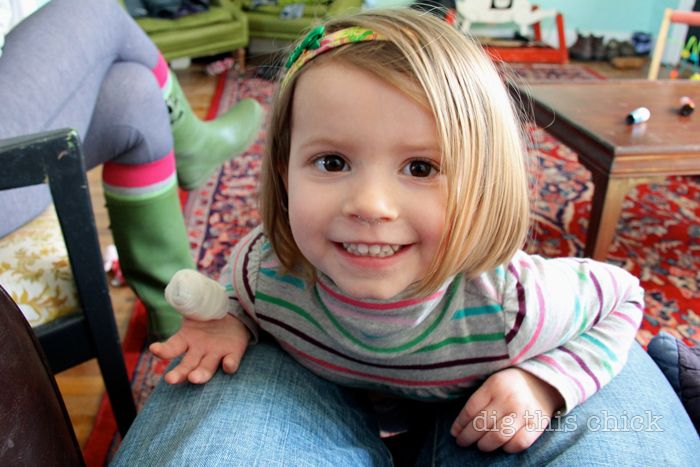 bare arms and first earthworm of 2011,
my husband's birthday. My weekend.
Now, on Monday morning, I am off like an excited but very behind tornado to ready for a visit from my cousin who is more like my sister and her daughters. Read more about Margot's broken thumb and her incredible spirit in this week's mama digs: my old soul with a broken thumb.
ps Mamalode subscription winner: commenter #29, Abby said…oooh pick me! My pick for a theme would be, GROWTH. Love your blog and your daughters are adorable and Margot's wit cracks me up!
:: :: ::
all photos taken with a Canon Digital SLR from Vanns.com