hump day nuggets: little bits of the season in photos and words about the last week
We've had a great, full week. Our best pals flew in from Colorado for the weekend, we corked a dusty bottle of wine we bought in France six years ago. There was a birthday, egg dying, weeding, snow storms and Ruby's first haircut given, mercilessly, by her big sister.
I feel like my life exists in lists right now. A list of what to do tomorrow (things that I was supposed to do today), a list of what I wish to do this year (big travel with my kids, home projects, buy a goat) a list of what I am not going to do even thought I maybe should (hello tax extension). Or, like above, a list of this minute, a list of life happenings. I am in it thick and sweet like honey with these two.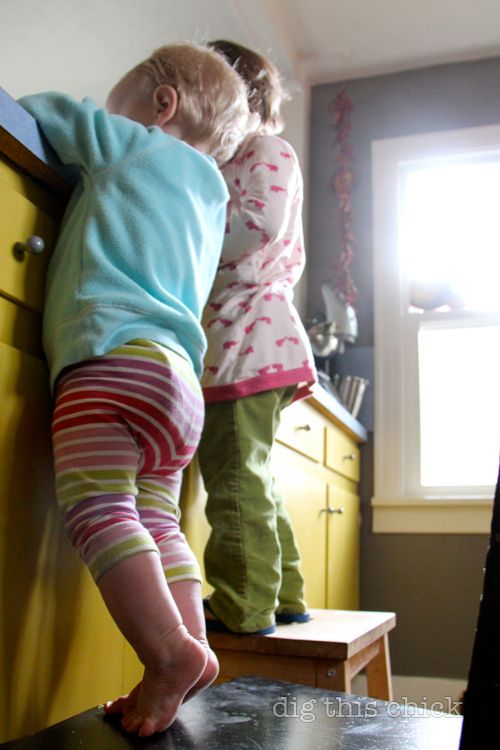 Nuggets abound.
I started hump day nuggets because I wanted a scheduled opportunity to be random and bullety, to document this minute in a carefree list. At first it was intended to be more photos than words but then I felt photo nuggets without word nuggets were one-dimensional and didn't tell my family's stories completely. Plus, I'm chatty.
nuggets.
:: Margot has always been attached to objects. The maraca, the coat, the elmo doll, the cowgirl boots, the pineapple skirt. She loves one thing until it falls apart and then she picks a new thing to love. Right now it's this handmedown yellow tutu that is at least a size too small and definitely not Montana spring-appropriate.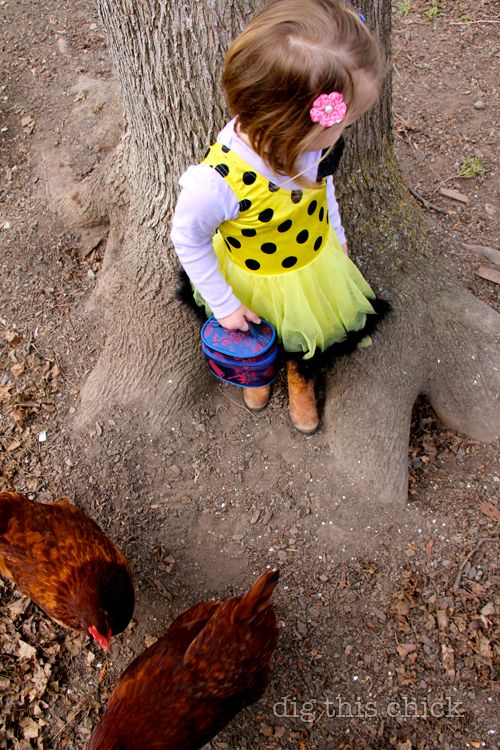 She wears it at some point every day. Sometimes it's hard for me like when it's snowing outside or I wish it didn't require Houdini-like maneuvers to go to the bathroom. But then I remind myself how awesome it is that she feels beautiful, fast, smart and funny in the tiny yellow dance costume.
:: We dyed eggs and will probably just continue boiling and dying throughout the week because it is endlessly fun.
We made dye using stuff we had on hand: coffee, red onion skin, blueberries and tumeric. I tried to make green out of cilantro and parsley stems but no dice.
I am very unscientific about our process but it goes something like this: add a bit of the coloring material and a tablespoon or so of vinegar to a cup or two of water. Boil, cover and simmer for a few minutes. Strain into a jar, let cool and dip eggs.
Ruby was flipping for the pile of eggs. Homegirl loves her eggs. I decided to just give her one to destroy. I imagined she probably bash it on the counter and peel the pieces but instead, she ravenously took a bite and chewed the shell and egg without pause.

not to worry, I peeled it for her
Our beautiful eggs!

The rich plum egg soaked in blueberry for about three hours, the awesome stripedy egg is Andy's contribution.
:: In April, in one minute, the sky opens to sun so bright and pure it feels like birth and then closes to relative blackness that spits snow. Both permutations are beautiful. When witnessed at the same moment on opposite sides of our valley, I feel alive, small and grateful.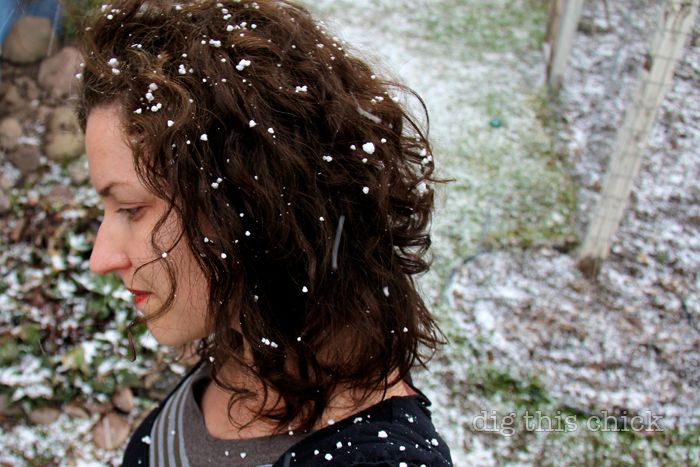 :: Not much better than old, great friends.
xo Meg and Pete
Great friends who love your kids like their own.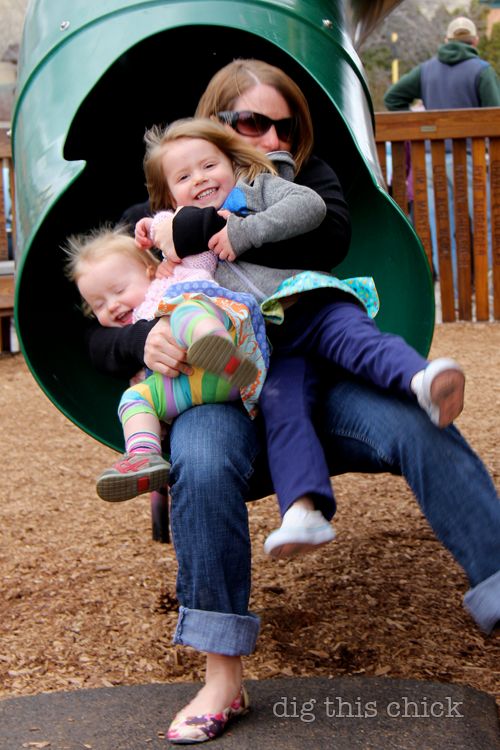 :: Margot has been asking about Ruby's hospital stay. "Ruby was so sick? Can I see the pictures again? She couldn't breathe? In the hospital?" I ask he what she remembers and she mentions things like her dad or noises. It's a foggy lifetime ago to Margot. Me too.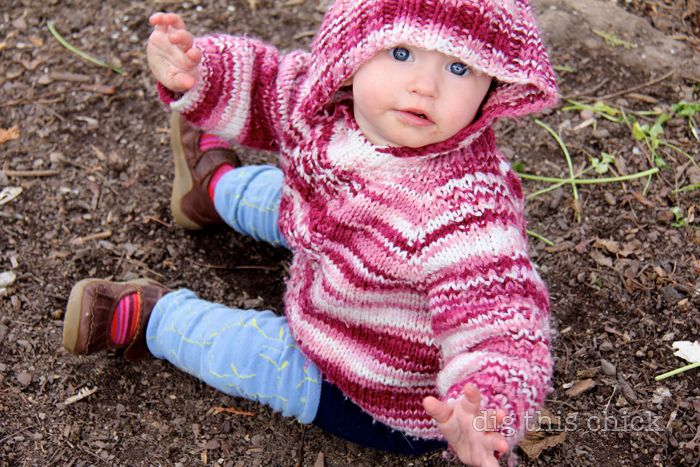 :: I wonder if my kids will still have spontaneous dance parties with me in 12 years when I listen to uncool music say things like when I was a kid we didn't even have cell phones or facebook! Hope so.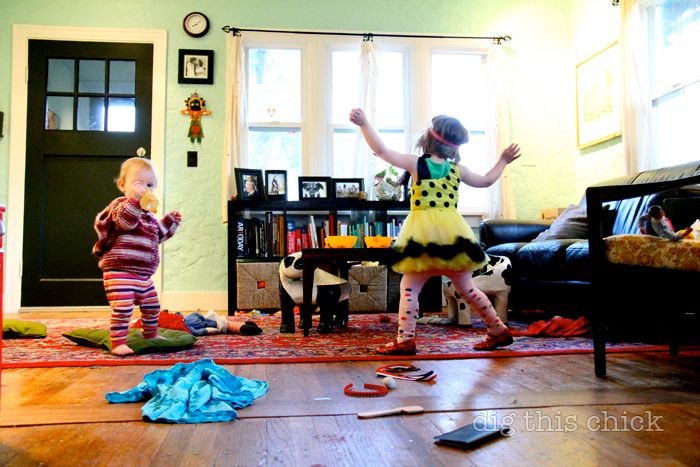 :: Welcome to dig sponsor Lil Junebug Boutique! Becca makes hair bling that will knock your socks off.
These barrettes are solid and have a soft, grippy clasp that holds up to the kind of play we have around here. Seriously, these are the only hair clips that we've ever had that stay in all day. Plus, they are stinkin' cute and made by a mama.
Lil Junebug Boutique is offering you, dear readers, a sweet deal: use coupon code DIG15 to get 15% off your purchases this month. Thanks, Lil Junebug!
:: Turns out Ruby won't be needing barrettes for a few months.
I should have known something other than painting was happening when they were so quiet back at the art table. When I rounded to corner to find Margot, scissors in hand and Ruby's honey baby curls splayed across her navy blue shirt…oh.
The top of Ruby's head is short stubble like Andy's winter chin that causes her longer hair to stick up. Sister also rocks an edgy, crooked stair step up the back of her head and some long wisps that cascade over the chunks. It's kind of hard to tell in that photo but just know that light area you see is bald.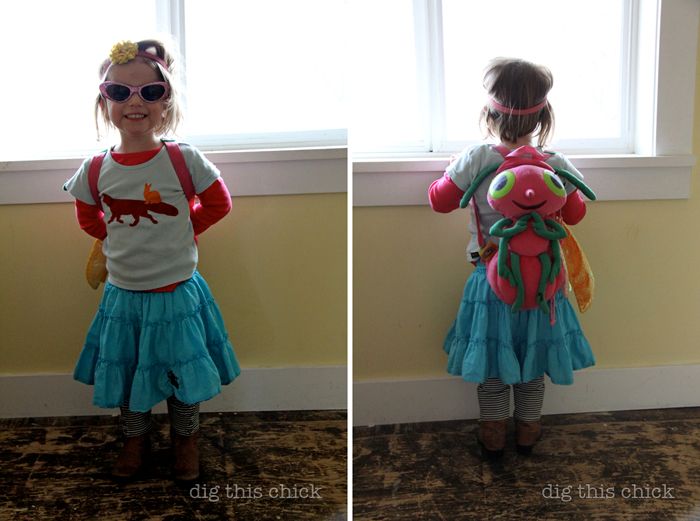 The Hairdresser. I was mad. She said, "It's ok, mama. I am just cutting Rube's hair a little bit. She likes it.
Yes, it's already funny, a rite of passage as so many of you mentioned in your stories on facebook. It's not a big deal but when I first gathered my emotions about the whole scene? Oofta.
Sisters.

matching dresses made by my mom
They trust each other, love each other,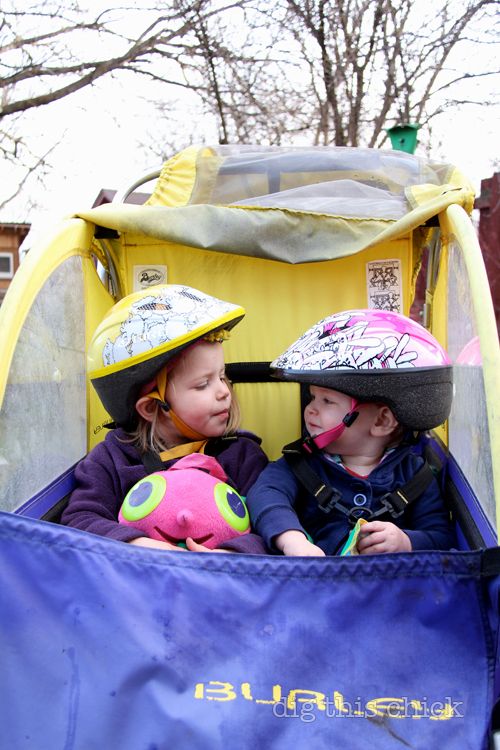 don't know life without each other.
I wonder what nuggets they'll recall. Margot might remember the thrill of severing Ruby's fine hair under the back window while Ruby's big blue eyes smiled in the early morning light. Ruby will remember through the story told. They'll laugh over that nugget on their list of childhood antics. It will fall after the broken-thumb-and-forehead-stitches week and before…we'll see.
happy hump day out there.
:: :: ::
all photos taken with a Canon Digital SLR from Vanns.com