"Alright bug, time to head inside for your nap!" I shouted from our boulevard garden.
"I just need three minutes to get all these flowers."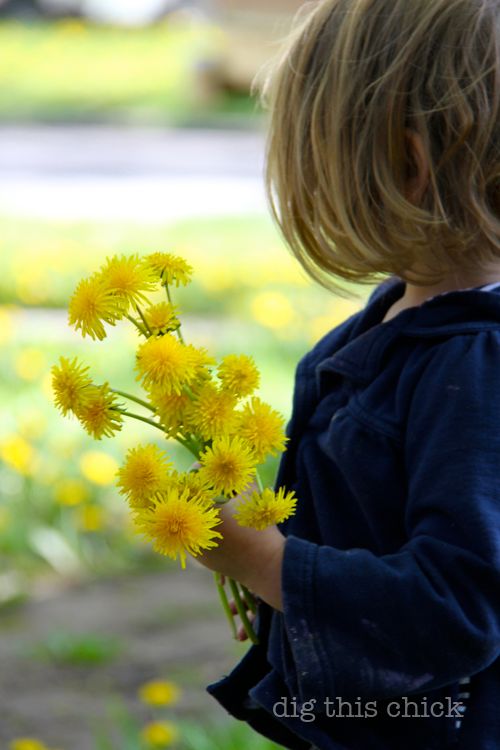 And so I helped her collect dandelions for
three minutes
, this arbitrary time unit she has chosen to mean
as long as it takes
.
The shady patches yield the best weeds: leggy gold tufts towering over grass, shin-high to a three and a half year-old. One well-placed grab and snap through the hollow stem.
She remembered the last time she collected her beautiful bouquet. The tangle of bright flora turned into a heap of gray chicken food. She said, "Remember yesterday all my flowers got little and tired?"
Yesterday
is another time measurement that means
sometime before right now
.
So we filled a bucket with water and the dandelions swam while she slept.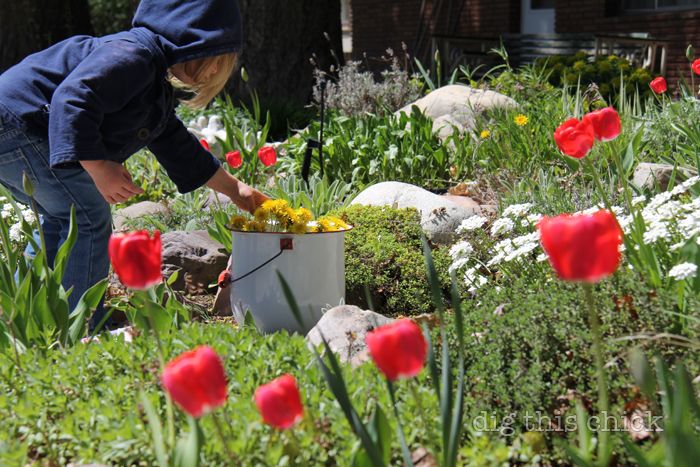 Yesterday we collected wishes for three minutes too.
:: :: ::
all photos taken with a Canon Digital SLR from Vanns.com