So I am having a blast making clothes from clothes. It's a little challenge I gave myself this spring when I looked in my closet. I have been pregnant or breastfeeding since 2007. That sentence is INSANE.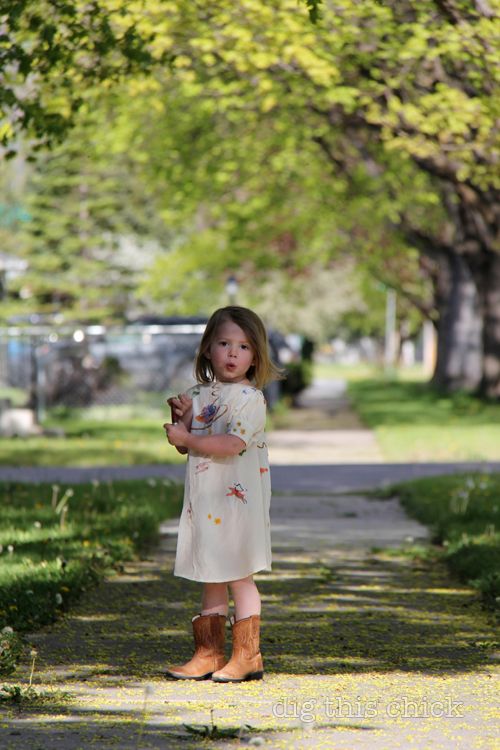 Anyway, styles change in a few years. More importantly, bodies change in a few years. I find myself wearing shirts I once wore as dresses. And I find myself using rags I once wore as shirts.
I want new clothes. For free. So, basically, that leaves me one option. Well, a few, but I'm holding off on picking up post garage sale boxes left in alleys. I guess free isn't exactly honest as I have stacks of new fabric in my basement. And, the clothing I am altering I purchased at one point. But breathing new life into a maternity dress feels like I am winning the lottery so we'll settle at free.
I made this little darker blue sundress for Margot this afternoon from an old maternity dress of mine.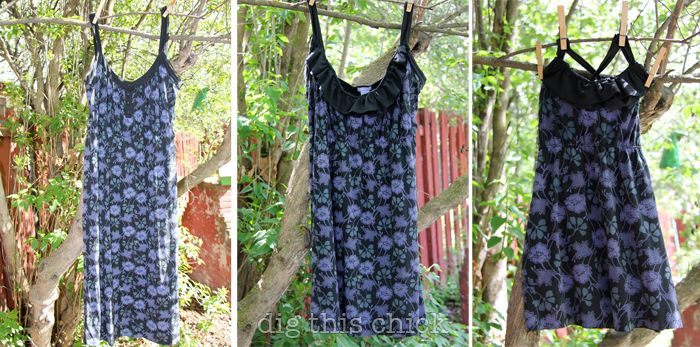 maternity dress made into a sundress for me (FLOP) and then into a sundress for Margot…she's still napping and I can't wait to try it on her!
I am doing the same for Margot. Ruby is set in that way that all second-daughters-to-older-sisters-who-are-born-at-the-same-time-of-year are set. But bug needs clothes and I have this pile of previously loved shirts and sweaters just waiting for a new spin…
I think Andy would give me a hairy eyeball if I tried to make him knickers from an old sweatshirt otherwise I'd be recreating his wardrobe too. Although, he would look cute in knickers…
I've made a few skirts, shirts and such and I have a stack of ideas waiting. I will be posting before and after shots and details here. Last week I made a dress, fashioned out of an embroidered silk blouse I scored at a naked lady clothes swap party, for Margot that I am quite fond of.
I made it up as I went and if one happened a gander at the interior of the frock, one would know I made it up as I went.
Anyway, it turned out cute and, most importantly, Margot loves it.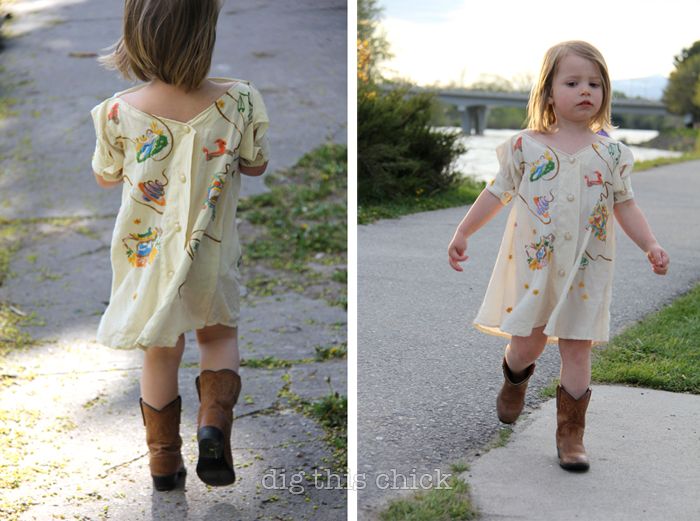 She can wear it with the buttons in front or back 
She wore it our our date last Friday, with her cowgirl boots of course.
I wrote about our adventure, one of the best dates of my life, in my column this week, mama digs: the perfect date. 



:: :: ::
all photos taken with a Canon Digital SLR from Vanns.com