Andy asked me several times in the last week what I wanted to do on Mother's Day and I shrugged. I just wanted to be with my family. Which, of course, I get to do every Sunday but there is something remarkable about
being with my family
on Mother's Day. When the walks, wipes, answering questions,
lullabies
, peanut butter snot kisses, backyard toddling and morning cuddles linger a little longer, press a little firmer into my soul.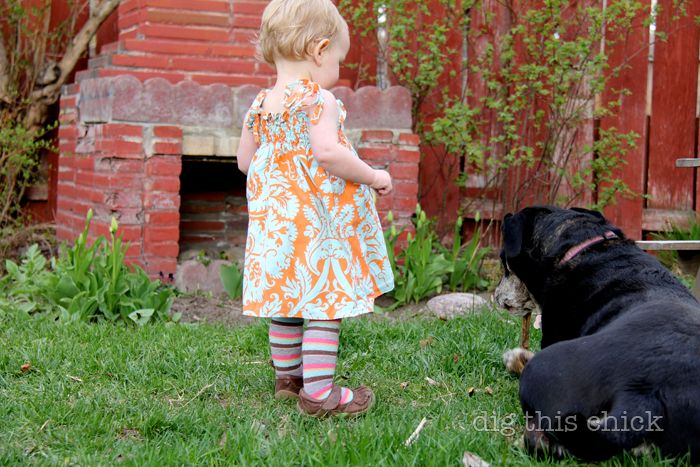 I really love being a mom. Being their mom.
Meals were prepared and carefully served by little, helpful hands. We biked downtown for the Wild Walk parade and fetched sunny coffee. The excursion was perfectly Missoula as we bumped into hoards of friends and kids ran free dressed as bees, pandas, parrots, tigers and lady bugs.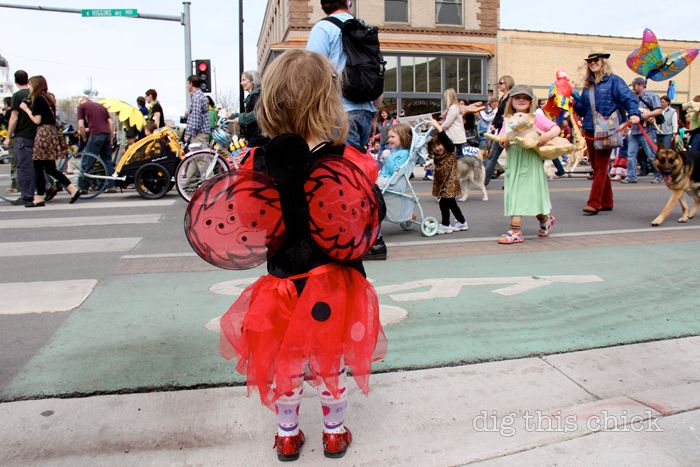 We even (eventually) laughed at the questionable performance involving a grizzly bear ripping through a campsite and shaking a tent with a screaming woman inside. I am sure the acting was to teach about putting food up at a camp site or something. We wouldn't know because we turned and ran up the sunny hill where we sat and answered Margot's questions about giant bears attacking people in tents. 
There was one thing I really wanted to do yesterday: bury Ruby's placenta. It has been in our freezer since minutes after her birth, since we cut the cord that tethered her life to mine. Goodness, I think placentas are so cool. My body grew an entire other organ that grew a human.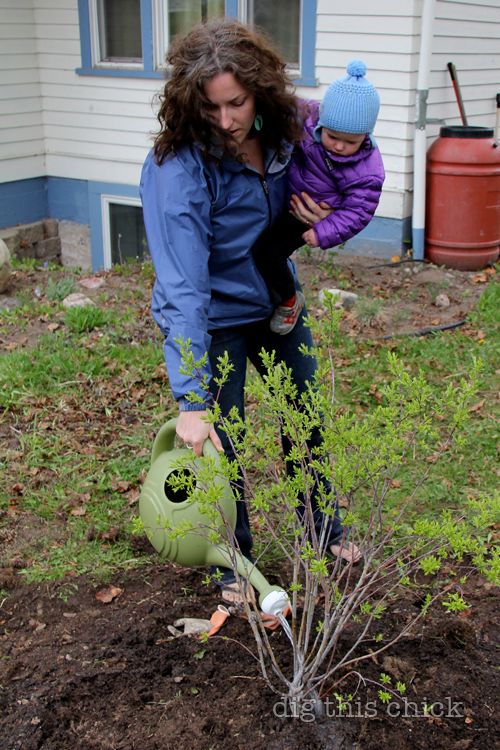 In the hot sun, I prepared a patch of earth while Ruby napped. She woke, the temperature fell. It rained lightly, we wrapped ourselves in coats and honored that little physical miracle that will now nourish a willow. 
Except for strawberry pound cake made by Andy and Margot, the day ended just like they all do. We unwound together, read books, debated the perfect pajama, brushed teeth and sang our lullaby. This song has followed us since I was very first pregnant and I wrote about it in this week's
mama digs: our lullaby
.
So it is The Day after Mother's Day, the day we plunge back into the routine that keep our homes together. It's nice to pause and feel loved and celebrated in a really intentional way, on a Sunday in the heart of new growth, spring. It's also nice to roll into Every Day where motherhood holds firm, like that cord was never cut.
:: :: ::
all photos taken with a Canon Digital SLR from Vanns.com