We turned soil, marveled at worms and threw seeds into the earth last weekend.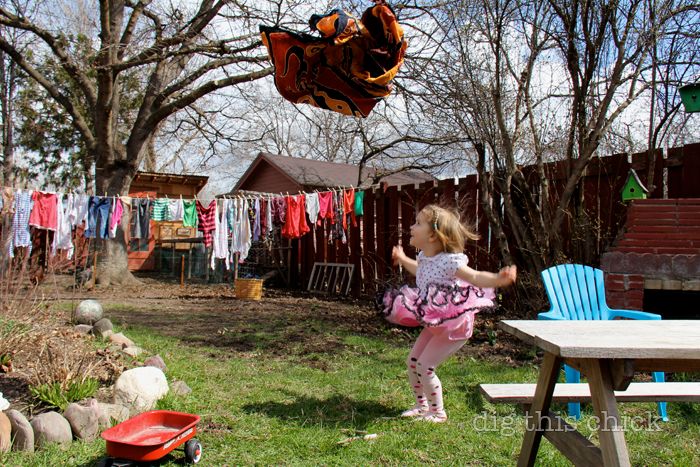 It took eight hours but our laundry did indeed dry on the line!
The sun's warmth necessitated the removal of coats and hats and then a bruised cloud required reapplication of clothing. At one point we stood in a brilliant spotlight of sun while it hailed.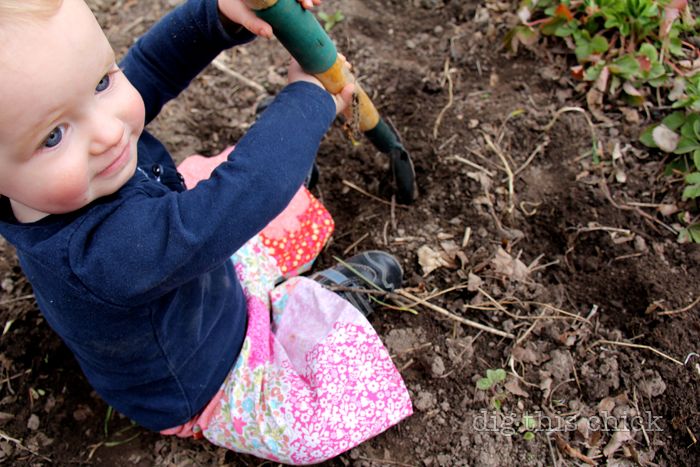 Nothing connects me more to other people, other animals and the bigness of life more than digging around outside. Everything is easy and simple. Alice flirts with the hens and my kids play for hours, interacting, learning, helping, laughing.

Margot announced that she wanted to wear her gardening tutu. I told her to fetch it as I wasn't sure which one that was. Well. The gardening tutu must be worn with lighter pink polka dot tights, cowgirl boots and a sparkly purse. For the sake of the garden.


"Wow, this is hard work," as she negotiated her satin purse strap while digging a weed.


Necessity is the Mother of Invention.
I feel so accomplished with the audible rip of a dandelion root. I lose my breath when I turn a shovel-full of soil and count 12 worms. I feel so aligned, like my body was made to do this. I dream about being a farmer.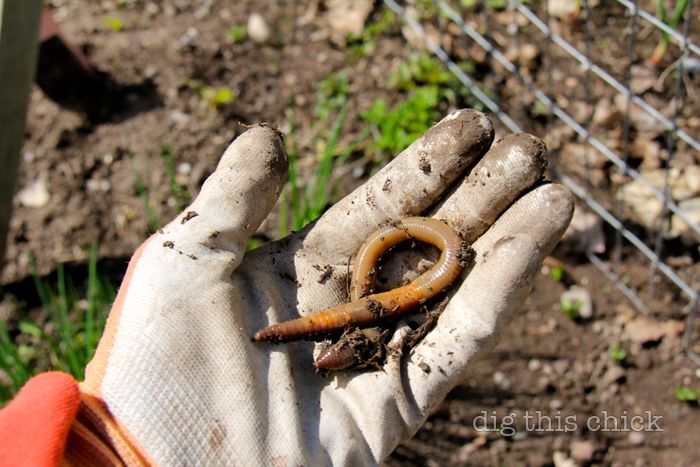 The biggest worm I have ever seen, when stretched out he was like 10 inches long and he moved fast like a snake. Crazy, hopped-up worm.
I am reading a book right now that stresses about the importance of ritual. I get it. Creating ceremony, set to the rhythm of the seasons, grounds me and makes me feel a part of something bigger.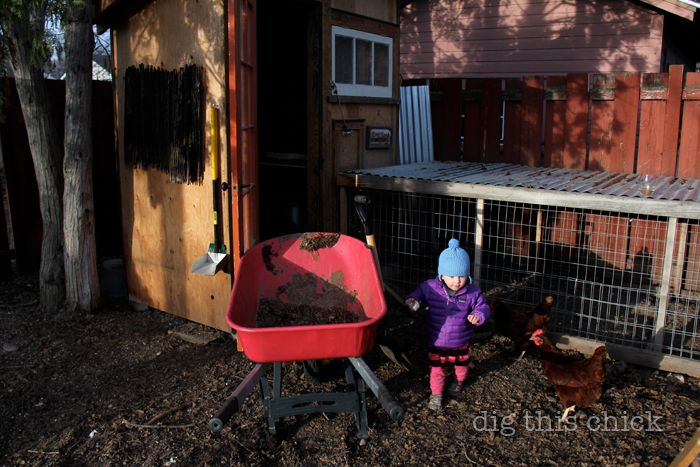 Late night chicken chores.
Ritual also connects me with my kids as they too feel part of something bigger. Margot keeps shouting It must be spring mama! followed by a qualifier like because I see worms! or because the snow is only way up high on the mountains! or because I don't always have to wear a coat!
In this week's mama digs, I reflect on our wacky, loud weekend mornings. It is a simple post that is perfectly this moment. Click to read mama digs: rise and shine.
:: :: ::
all photos taken with a Canon Digital SLR from Vanns.com
You might also like