It's here.
The days we enthusiastically snub dirty dishes in favor of, oh, anything outside (dishes wait, electric spring does not).
The days my husband scoffs at my dirty feet as I sleepily climb into bed (sheets wash and, man, it feels good to crumble into bed and sleep before I can even….).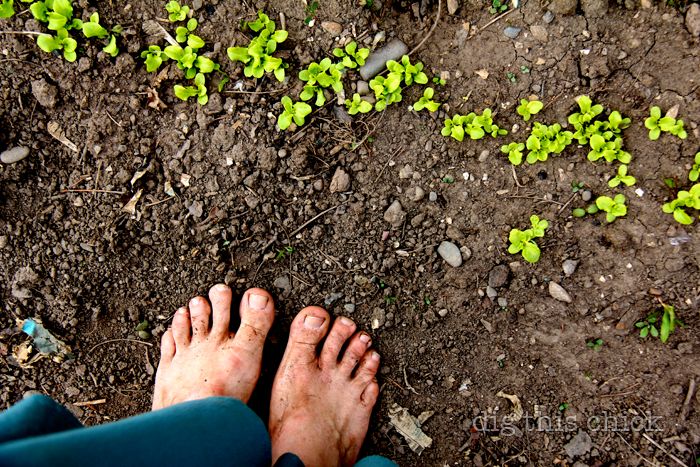 Not to worry. I usually do wash my feet…
The days we peel out for a walk to the park even though it is way after bedtime and all the books say a schedule is best (routine is nice but playgrounds and Cherry Garcia ice cream trump Dr. Sears).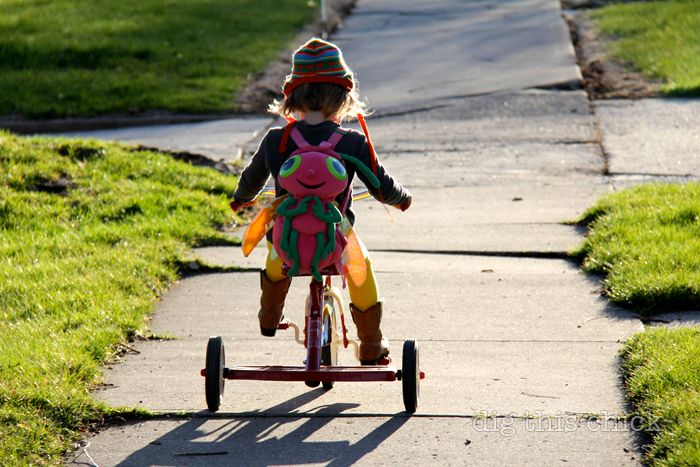 Ah.
So we started this family night on Wednesdays. It's only been two weeks and I am so in love and think everyone should do it. It doesn't matter your age or busy-ness, kids, no kids, whatev. Commit to: a chunk of time with absolutely no obligation, chore, errand or task outside of family; take turns directing the evening from picking the meal to choosing the post-meal activity.
It's such a relief to not be allowed to answer the phone, scoop kitty litter, return an email, sew. I feel like we do a pretty rockin' job remaining present as a family, but completely eliminating every distraction possible for an entire evening makes me realize how much multi-tasking exists in even the simplest scenarios.
This week was Margot's night. For days, she has talked about eating cheesy noodles and bowling. But it was so beautiful outside that, after many conversations debating the merits of biking, hiking, walking, playing (all involving ice cream) we decided to stroll to our neighborhood park with the ice cream in tow.
And, she choose Annie's mac n' cheese over my homemade cheesy noodles. Shaft! Along with "long carrots" (not chopped) and "plain tofu" (straight up, not baked or fried).

with Margot's blessing Andy and I sophisticated our mac n' cheese with tuna, peas, chives and parsley
So I wrote all that when I really wanted to get on here to share this cookie I made on last week's family night. A cookie that is ok for dessert but is more a bready, hearty item that feels healthy and could be eaten by the fistful for breakfast. All in one morning, mostly by a mama. Could be.
Cranberry Pumpkin Breakfast Biscuits
adapted from this recipe
1/2 cup butter, softened
1 cup white sugar
1 teaspoon ground cinnamon
1 1/2 teaspoons vanilla extract
1 egg
1 1/4 cup pumpkin puree
2 1/2 cups flour
2 teaspoons baking powder
1 teaspoon baking soda
1/2 teaspoon salt
3/4 cup dried cranberries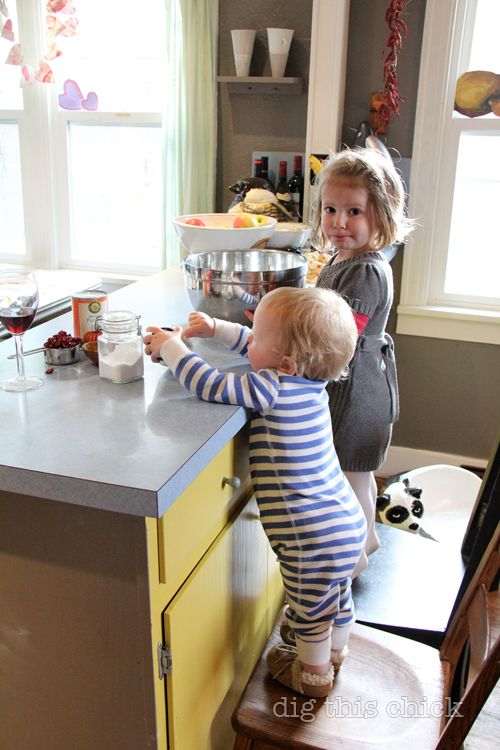 Preheat oven to 375. In a large mixing bowl, cream butter and sugar. Beat in vanilla, egg and pumpkin. Sift together the flour, baking powder, baking soda, salt and cinnamon; stir into mixture until well blended. Place tablespoons of batter on a prepared cookie sheet. Bake for 10 to 12 minutes.
:: :: ::
all photos taken with a Canon Digital SLR from Vanns.com