hump day nuggets: little bits of the season in photos and words about the last week

We are pretty soggy around here. Snow melts and races to the three rivers that surround our city. Rain falls, adding to the raging chocolate milk.
The Clark Fork is the biggest I've ever seen it. Twice the normal width, it seems. Last week I biked over a pedestrian bridge, pulling the girls behind me and I felt a surge of adrenaline and panic. I literally took a deep breath and reminded myself out loud that we were safe. Usually quiet and slow moving, the water felt like it was just inches below our feet and it was loud like a wild waterfall. I peddled fast. The power.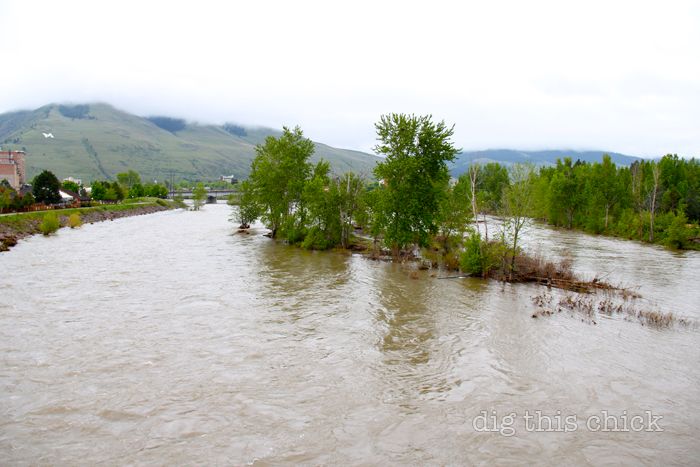 Thank you for your kind thoughts about the flooding around here. My family (both in Missoula and Red lodge) is safe.
Nature is so impressive and I have new reverence for the Mother now that I am a mother. I explain how long it takes a maple to grow that big and that it started out as one of those thousands of tiny, neon green helicopters that litter our yard. I talk about how it is that rivers always have water, where that water goes and how deep the ocean is. When I deconstruct these things for my absorbent and curious three year-old, I feel the magic and awe. It is astounding, really.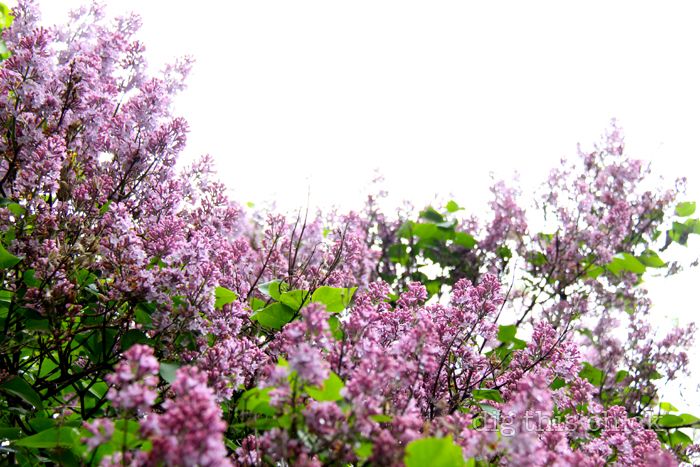 Nuggets.
:: Thankfully the rain does give us long dry breaks. Wet earth just makes for softer rolling.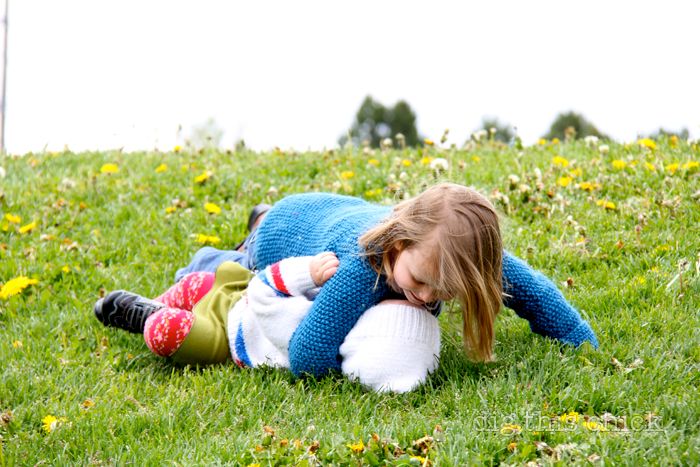 :: Margot uses just in case in completely the wrong context. It's one of my favorites. "Mama, I am going to put my gum right here just in case I know where it is tomorrow."
"I like running through the grass just in case I like it."
:: Wet, chilly spring days mean new piles of library books.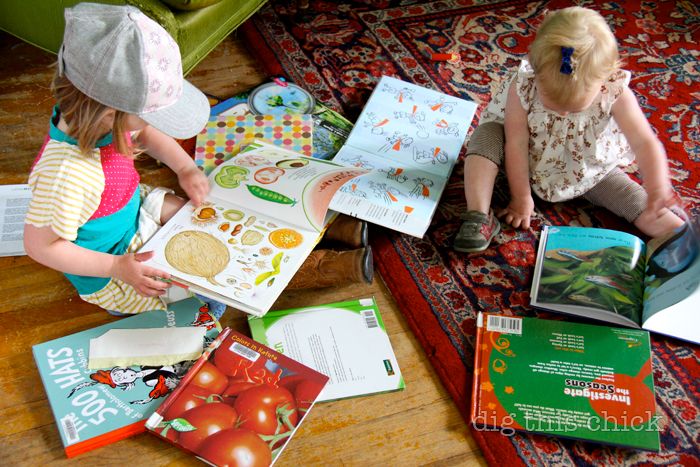 :: I love shopping for second-hand finds that my family will use well. Specifically, I seek handmade kitchen tools, baskets and 1/2 gallon canning jars. Recently, I scored a hand-forged copper and iron strainer, a hand-forged copper saucepan, awesome twiggy laundry basket, an old window with chicken wire already in it that was the *exact* size we needed for our garden gate and two fantastic old jars. All for a few bucks each.
:: Ruby's words are sweetly indecipherable to most but I know what sister's saying. Mostly she says bread (ba), water (wa), cheese (chis), Alice (ahdis), Margot (me), dad (dada), me (mama), nurse (mau), hi, bye and peanut butter (wildly flapping arms). Don't need much else when your 18 months old.
:: Tara Nicole, Margot and Alice jog around the hood.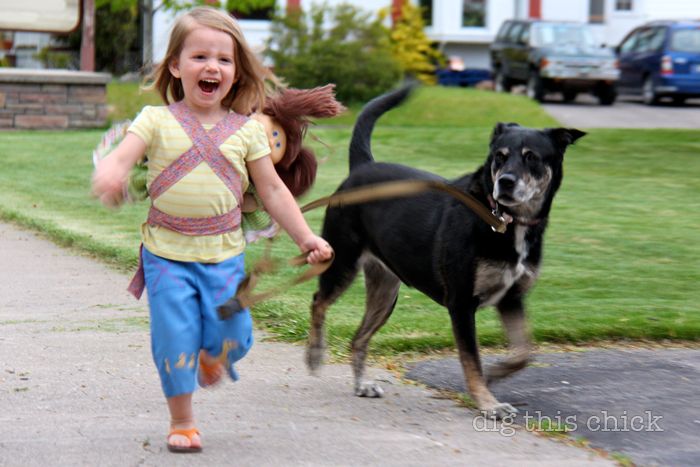 :: When I chose to leave my nine-to-fiver to work from home, I was excited to do things I hadn't been able to do in the middle of the day, in the middle of the week with my kids. I remain very appreciative that a 7am text conversation plants a wonderful, happy crew at the park an hour later, followed by coffee and tired kids. It's these simple, breezy experiences I love most about being home with my girls.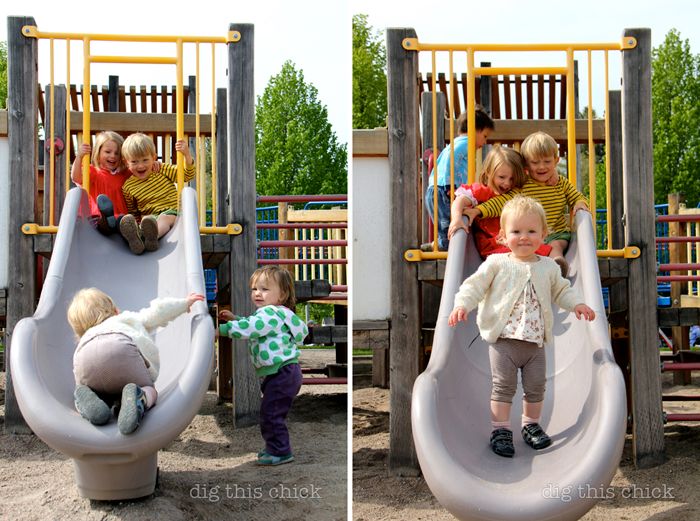 :: A big welcome back to dig sponsor, Urban Baby Bonnets! You all have seen my kids in these bonnets with regularity here for the last two years. We are rarely without them. These bonnets rock: great sun protection, super cute, fit under bike helmets, comfy when wet and, most importantly, our kids keep them on!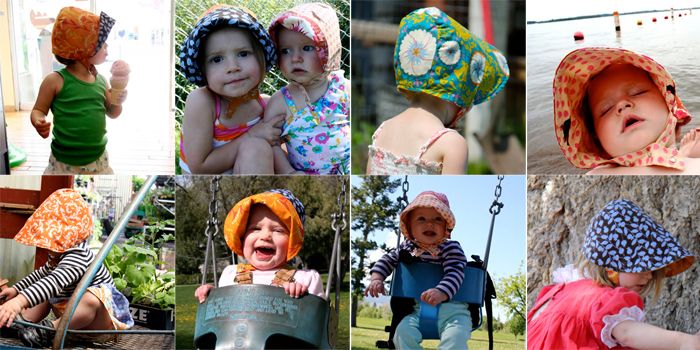 Mama/owner/seamstress Colette is giving you TWO chances to win a bonnet AND free shipping on orders:
+ Visit Urban Baby Bonnets, create an account and put your fave bonnet on your "wishlist" and then come back here and leave a comment listing your favorite. Winner randomly selected on Monday, June 6 will get the bonnet on their wishlist.
+ Bonnet photo contest: Submit a photo of your kid wearing one of her bonnets by July 31 and have a chance to win a bonnet.
+ Use coupon code 'digmefree' to get free shipping on your purchase. Thanks, UB2!
:: My daughters' relationship turns me into a sentimental puddle. I adore sneaking up on this: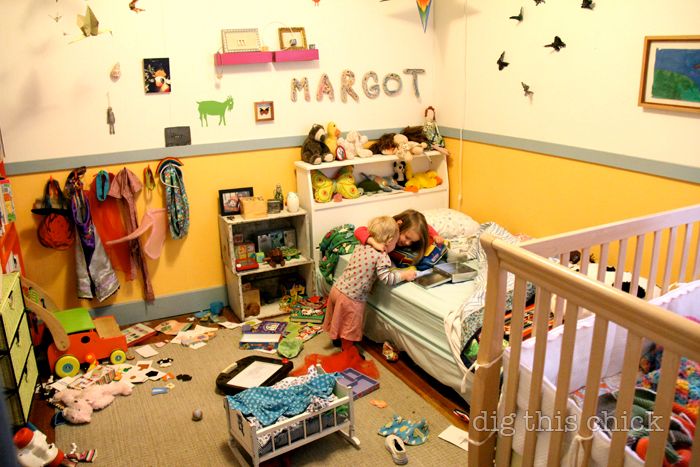 :: My husband's newest painting (among several dozen others) will be on view at the Holter Museum from July 20-October 9. His work is way better in real life when mouths gape over bike spokes and eyes blink over skies so real they make one dizzy.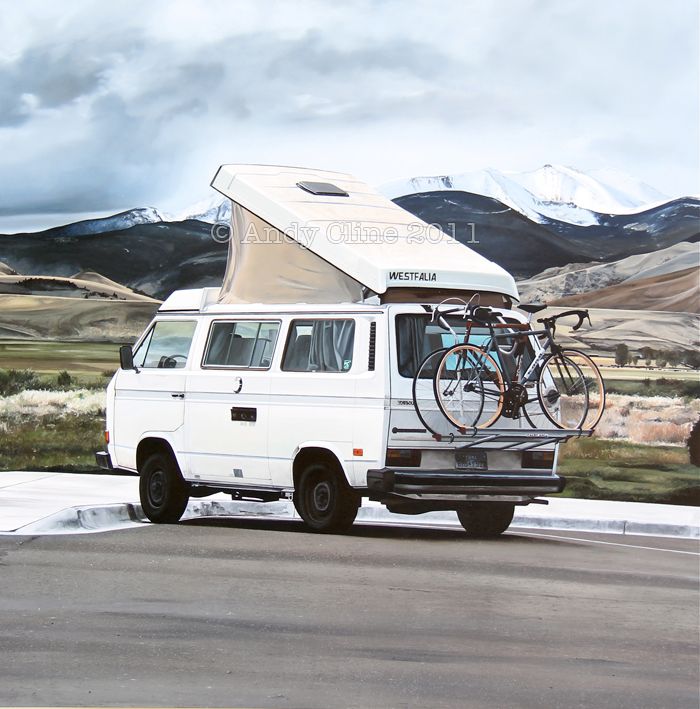 Park and Ride, oil on board 
:: Growing pole beans, kohlrabi, cabbage, tomatillos, basil, parsnips, winter and summer squash, tomato, cucumber, cauliflower, beets, bush beans, spinach, lettuce, peas and carrots. Getting there. Come on sun.
:: Harvesting rhubarb, tarragon, rosemary, chives, parsley, lemongrass, lettuce, oregano, thyme, sage.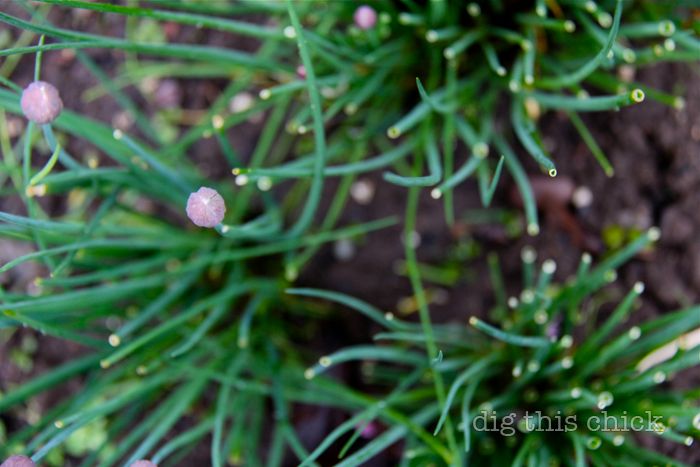 :: Thanks to my dear pal Paige for documenting our impromptu post-hike field romp.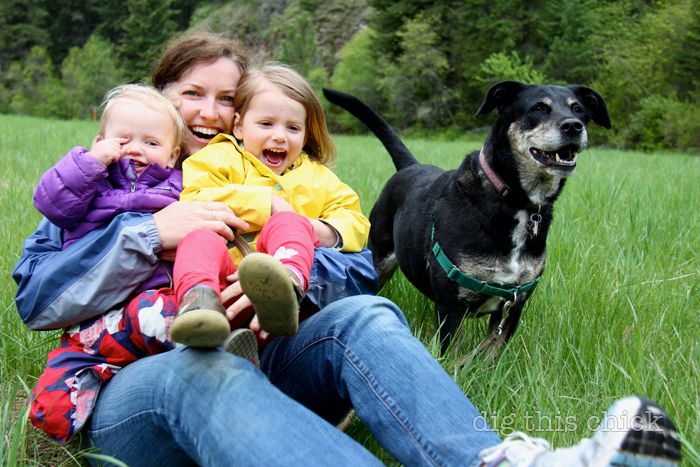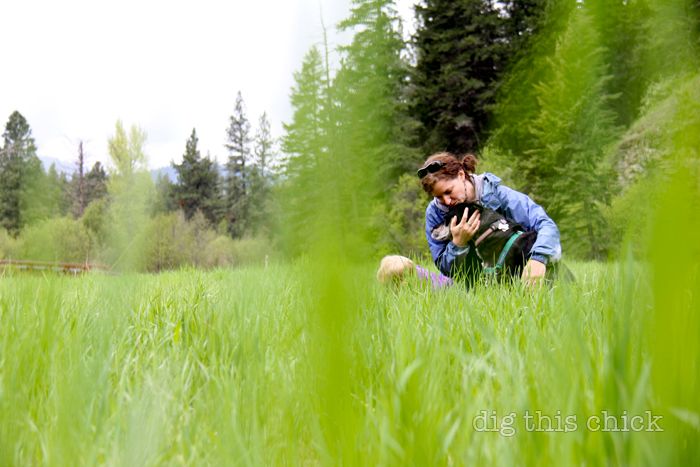 "Eventually, all things merge into one, and a river runs through it. The river was cut by the world's great flood and runs over rocks from the basement of time. On some of those rocks are timeless raindrops. Under the rocks are the words, and some of the words are theirs. I am haunted by waters."
— Norman Maclean (A River Runs Through It and Other Stories)



happy hump day out there
:: :: ::
all photos taken with a Canon Digital SLR from Vanns.com