This week Margot, Ruby and I will stand in a room of white walls and bright lights. Lots of people will be there studying over 30 meticulously, lovingly crafted paintings* made by the hands of my husband.
It feels a bit like a birth. So much thought and energy and planning, working toward this day when it OPENS. And then. Then, whatever comes next.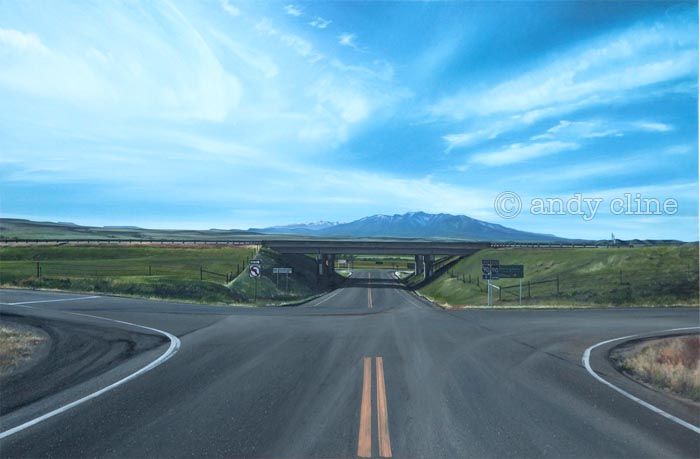 Crazy Intersection, oil on board
Andy and I both have art degrees. We graduated and wondered what now? Would we fall into a rhythm that didn't include making stuff? Or, would we find ways to cultivate this piece of ourselves that we spent years and money getting comfy with? I remember early conversations, vowing to each other that we'd be true to our creative impulses. I always wondered, silently in my brain, if it would happen. I don't think Andy ever wondered. Because making is akin to skiing is akin to breathing for my man. Necessary and important.

At Least We'll Have a Ski Resort in Our Backyard, oil on board
A whole lot has happened in our lives these last few years. We had kids, changed jobs, grew ideas. Amidst the change, we regularly met in our studio to make stuff. He'd paint his impossibly accurate marks while I kicked up dust at the sewing machine or some other messy thing. I have always been inspired by and envious of Andy's drive and dedication to art-making, squirreling away 10 minutes here and there to paint the bumper of a car; for him, it doesn't matter whether his work is seen or not, bought or not, liked or not. He paints. He is 100% motivated by his heart. I love that.

Riding the Range, oil on board
So, this week, a posse of family and friends will fly and drive to the city of Helena, Montana to celebrate my awesome, talented, generous, sexy husband, Andy Cline, for the opening of Cruise Control. And I can't wait.
His work left our home last weekend, crates and crates of himself. To celebrate we spontaneously popped up to a friend's cabin with pals and he fished the whole next day, ambling down the Bitterroot with childhood friends. Read about our adventure and how Margot gave me the nudge I needed in this week's mama digs: chasing rainbow.
Truly, I have always believed that, one day, Andy would make art full time. It's coming. And this wife is PROUD and honored to witness his brilliance.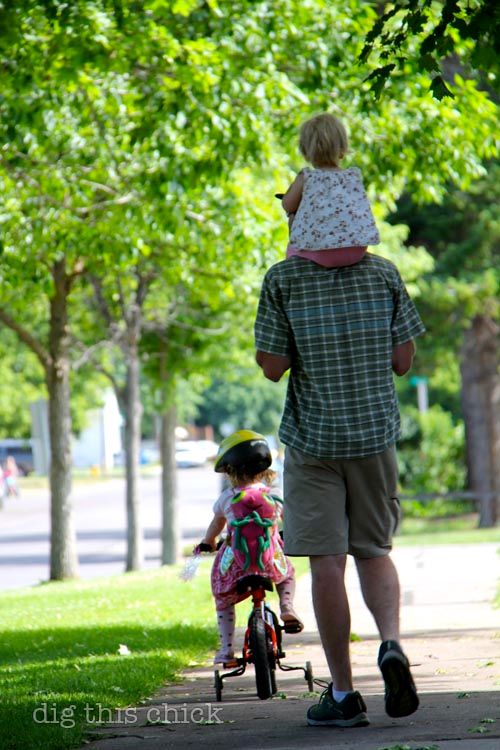 In addition to being a rockin' artist, dude is an incredible dad to our kids. 
Yep, love him.
*Of the 30 works on view, six are for sale. The rest have already been purchased. If interested (you should TOTALLY be interested), contact the Holter Museum.