"Mama, I just can't believe there aren't any clouds. What do you think about that?!"
It is the typical dazzling fall weather in Missoula. The morning just cold enough, the sun just low enough to remind every human to get outside for the last days of sunny warmth this year. 
We went for a hike up the Rattlesnake and Margot walked and ran the whole distance, about 4.5 miles. She and Ruby collected pine needles for their friends. We found a caterpillar and talked about deciduous trees. Our toes felt the painfully cold but so delicious Spring Creek.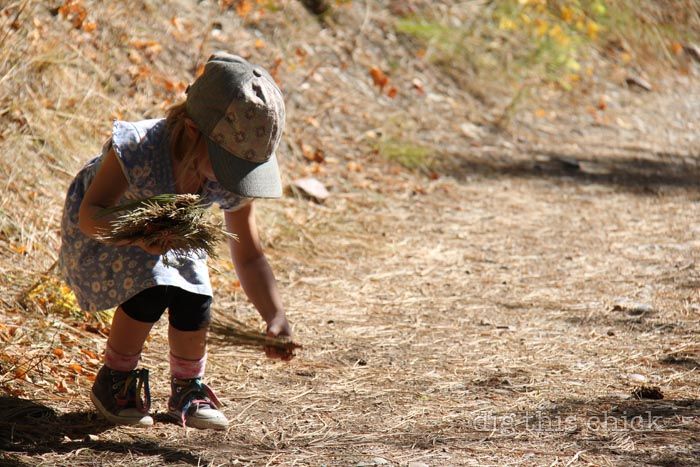 Our friend and her two sons caught up to us on bikes and we chatted under the canopy of towering ponderosas. Her seven year-old was on his own mountain bike, tearing it up. Her four year-old on a trail-a-bike with his camelbak. She was effervescent and energetic. Andy and I both thought the same thing, did math in our heads. I don't even remember who said it out loud first, something like wow, pretty awesome you can all just bike way up here like that!
We moved into the kids- more kids-done having kids conversation. Our friend said she and her husband ultimately decided they had "a lot of living to do,"  that beginning anew with a wee babe wasn't in their future and then she brightly explained how mobile and fun everything is these days. I get that, and look forward to that mobility. My husband practically nodded his head right off his body in agreement.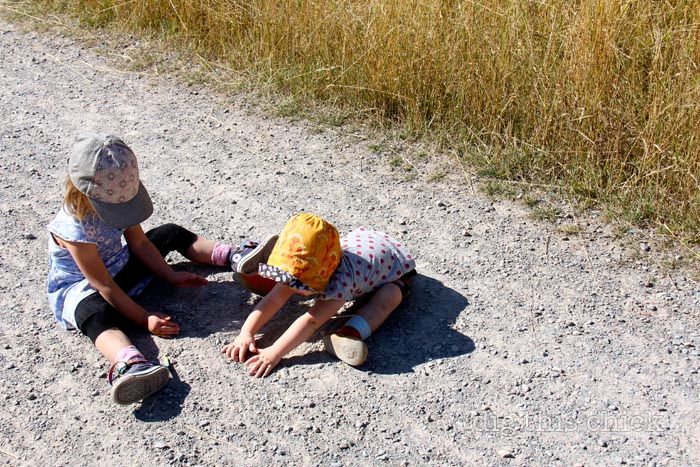 And…
When Margot was Ruby's age my midsection was round with Ruby. I think about this time of year and how, for the last four years I've been pregnant and/or with a baby. For the last several years, fall means canning and preserving food, slow walks in the woods, anticipating big change in our family. My body
fondly
remembers this.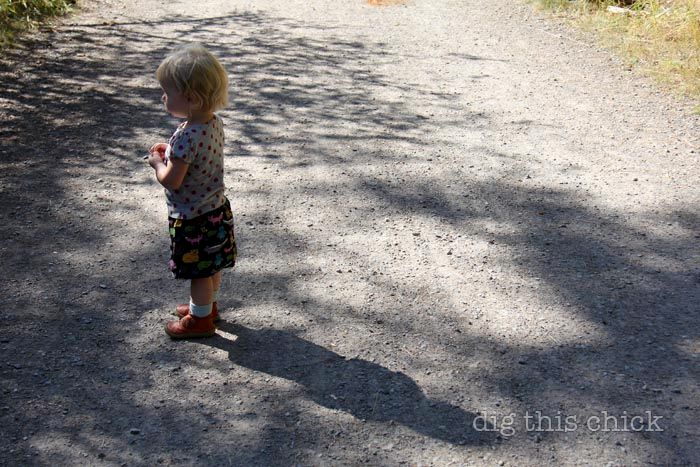 I might daydream about more kids but on that day, on that hike, our family unit felt pretty dang complete and perfect. This year, new memories will cling to these months. Memories of two bipedal, talking kids participating in our family rituals. We'll all be on skis! Looking forward to that.
Seasons change.
ps In this week's mama digs, I wrote about My Swiss Army Ride. I carry a lot of stuff around in my car, it is my well-armed tool belt. Some might call it messy, I call it prepared. Click to read.
:: :: ::
all photos taken with a Canon Digital SLR from Vanns.com