hump day nuggets: little bits of the season in photos and words about the last week


Thursday, 2:23pm.
Ruby asleep and I figure I have 45 minutes to do something for myself and I want to write so I forgo hydration and food and I sit to write, forcibly shoving work stuff out of my brain.
There is a lot happening in my life at the moment and, while all stuff I am so appreciative of (amazingly spirited children, business growth, a relentlessly productive garden and other stuff. you know.) there are still days when I am just really tired.
When these wonderful things don't energize me they exhaust me.
I talked with a friend last night about how wild it is that when one is at the age of having small children, it is also when money is tight and creative endeavors are high. It is when days are the fullest and the most work needs to be done. This precious time when our kids are young and with us all the time is also a precious time of digging into growing careers and adventure. It is like,
how many life-changing, important balls can we juggle at one time? Aw, hell, let's add another.
So when it is hardest to find time to write on dig, it is, of course, when I want it,

need it

the most. It is when I crave to sit and hammer out a bit of this and that, the daily nuggets that ignite thankfulness and energize that exhaustion. Because I come here to document my family, our stories and that is very important to me and my process. And those stories float like a feather on a wind current. They slowly move away, growing smaller and less recognizable with distance. It is the

moment that the feather, the story is reachable, when its beauty and detail is vividly apparent that I want to record. That moment of
Ruby woke shortly after I sat to write. I fought it for about three minutes, tapping the keys, thinking, hoping she'd fall back to sleep but she was awake so I stopped, mid-thought, and walked down the hall to greet my cheerful babe. I was annoyed to have my minimal time cut short and felt badly about that. Then I opened the door and Ruby was there and I didn't want to do anything but be with her. A few minutes later, it was time to get Margot from preschool, come home, pick up, make dinner, debrief with my assistant, shower and get ready for a date with my husband. All in 43 minutes. 
Thursday, 10:36pm.
We are home, my household is asleep and the date was good, really good. Getting out the effing door is an award-winning feat sometimes. We got dressed up and went to my old place of work, the museum, to a fundraiser. It was wonderful, with friends and wine and toasting to all kinds of successes and realness.
And now I sit and wonder what it is I was so twitterpated about earlier? I was so…so. Talking about feathers floating. Who am I? Forrest Gump? I mean I get what I was going for but that all feels silly now. It wasn't silly then though and that is what I love about writing in this space. The nowness of it. The immediacy of clicking open a window and pounding out thoughts when I feel anywhichway. Sometimes it is published and sometimes it is memorialized as a draft.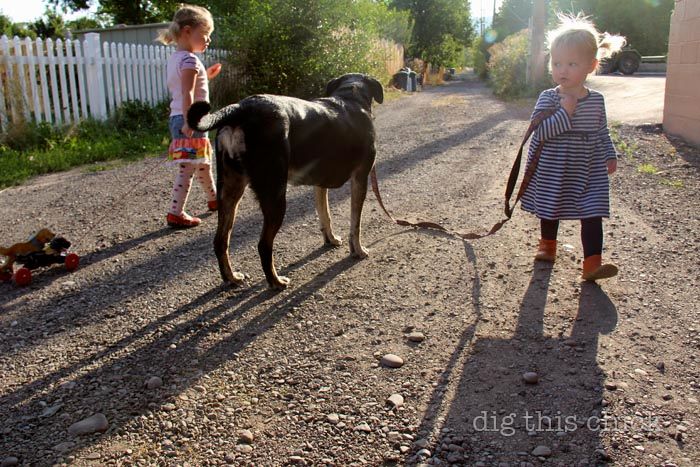 Right now the cool fall air pours through our living room windows like eager coffee. I am still in my dress and lipstick, warm from wine and ready for bed but ready to be here. I am thankful for both of those options. I wish I felt like scanning in the photos Andy and I took in the photo booth tonight because I am excited to share their hilarity. I remember being bananas this afternoon with too much in my brain and yet right now, now. Now.
Happy _____day out there. Wishing you the sweetest dreams.
*Nugget it up and share. If you'd like, link to your nuggets in the comments.*
:: :: ::
all photos taken with a Canon Digital SLR from Vanns.com