We had big plans yesterday. To take off to a localish ghost town and hike and picnic, swim and lounge. But the keys to our vehicle are missing. They had been missing the previous day as well but we shrugged it off, knowing we stumble upon them in the play kitchen, next to the toothbrushes or on the front steps. Like they always do. Didn't happen.
We've been with only two car keys for a good bit now and misplaced one several weeks back. I thought a few times, (like every day when inevitably we wondered where the keys were and Ruby did her straight-legged run to some obscure place like the crayon bucket to reveal her treasure) I bet normal people have a better backup system than relying on their toddler to choose the day's destiny. I bet organized people have several keys in magnetic boxes, with neighbors, in safes, on hooks, always where they are supposed to be. 
We "found" the other key but it is in Red Lodge. Long, boring, irresponsible story short, we are without a way to drive our vehicle until Wednesday what with the holiday and all. I am pretty thankful for four things: a) living in a town where we can bike anywhere we need to go b) no matter the circumstance it really is fun to have a "free" day that isn't what you planned c) our house hasn't been this clean since we hosted dozens of friends on thermarests during our wedding week d) a sense of humor
a) We biked all over to friends' for meals, a farm, the park, the store, the creek, the hood. 
b) We putzed around our home, inside and out, while the girls invented all sorts of games. They made "hot chocolate" for hours.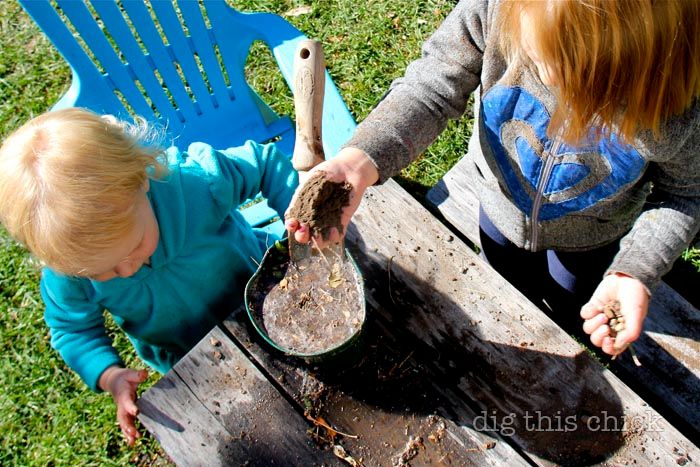 c) By putzing I mean scouring every single corner, surface and nook searching for those damn keys. And, if one has to scour, one might as well do it with a broom and rag.
d) It really is very funny, both the situation and the predictability of it. I am appreciative to be surrounded by people who don't sweat it and move on, creating new adventure.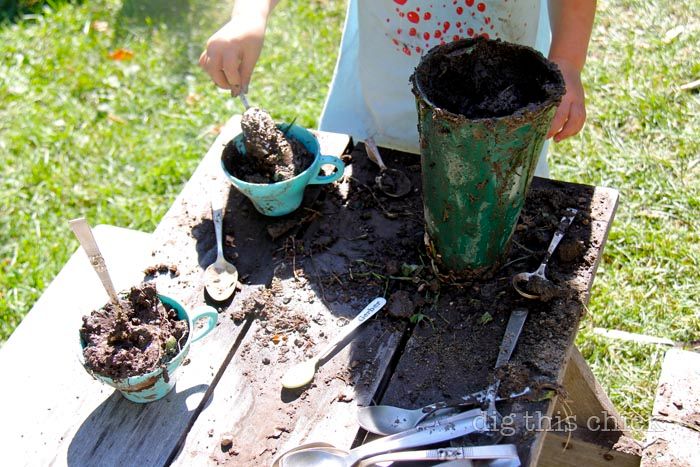 Mama digs
is on holiday today and will post on Wednesday. I am off to enjoy this day with my people and hoping it doesn't rain since, of course, all the windows of our car are down.
xo,
dig
:: :: ::
all photos taken with a Canon Digital SLR from Vanns.com