Throughout my days I make notes of things I love: stuff my kids say, a way a person interacted with me, how I feel, things I learn, thoughts, what I aspire to. These items fuel my passions, my work and my life. Also, it is just a compulsion of mine.
Writing it down is part of me. I tumble through thoughts into words and hurl the mass into space. I don't expect anything from it. There is no end, no resolution. Just chapters. I need it. I've always been this way.
I've had times before when my list of notes of things I want to write about grows unruly like late summer  spotted knapweed, threatening to scatter seed with the wild wind. But I honestly don't ever remember feeling this "behind." I put behind in quotes because saying it sounds silly. Behind of what? Why, my own agenda of course.
Thing is, right now I am full of so many stories, patterns, ideas. I want to purge it all but feel bound up by the mass of information I contain. What do I let go of? What do I explore? When the hell do I do any of it?
I feel like a walking metaphor. 
I know this time in life is busy, for everyone. It just is. The thirties are when kids are young, careers are growing, interests crisp into focus. It is when we commit to the kind of friend we are and what kind of friends we want. It is when we decide, like thoughtfully decide, how we spend our time. We learn to own our choices, to mean what we say, to say no, to say yes. People we love get injured and sick more often; mortality feels less fuzzy, not at all abstract. We learn that we create our life, that we are wholly responsible for our perspective. 
So I was just pulled away for a good bit by Margot who shrieked, "Hey mom! Count to seven and see if you can find daddy, Ruby and me!" I stomped around, growling like a monster and found them, a giggling pile, under a fort made of every article of clothing and blanket in our home. Where was I? 
Oh yeah. 
A few things I like:
:: Margot and Ruby visited Santa.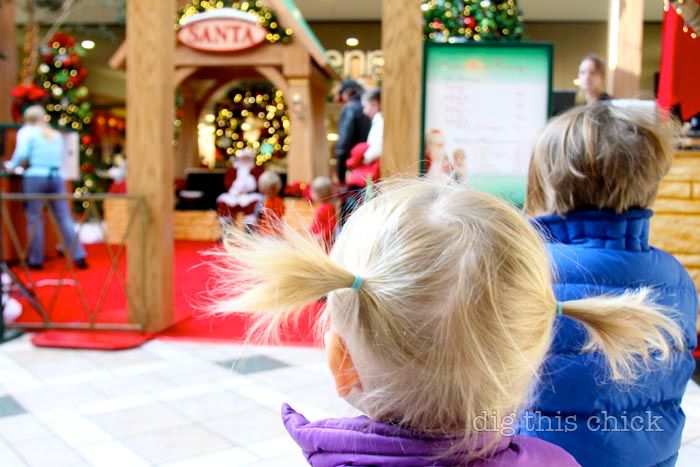 Margot hopped up all smiles.
Santa: Hello. And what would you like for Christmas?
Margot: First, what is your middle name please?
Santa: Er, um, well I don't, um, have a middle name.
Margot. Huh. Well, I would just really like a new puppy like Trixie. Here is a card I made for you. It says "Happy birthday Santa. I love you."
:: My new mug, a gift. Oh how I love a mug with a good feel, not too big and a light-colored interior.
:: Collecting eggs with Ruby.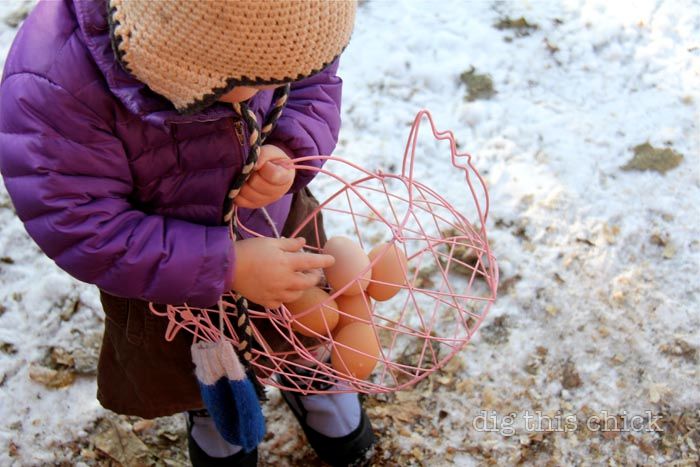 :: Moving past that horribly uncomfortable, pukey, writhing overwhelmed feeling. I wrote about it in this week's mama digs: braless and running. Thankfully I have since showered. Oofta.
:: Morning tea and books.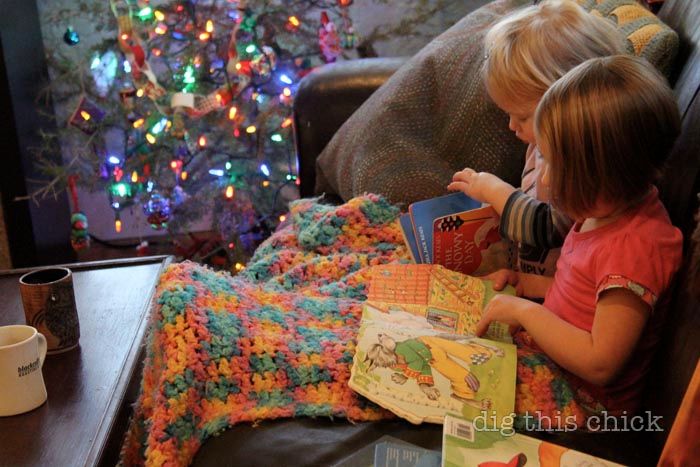 :: Our friends' annual cookie decorating party.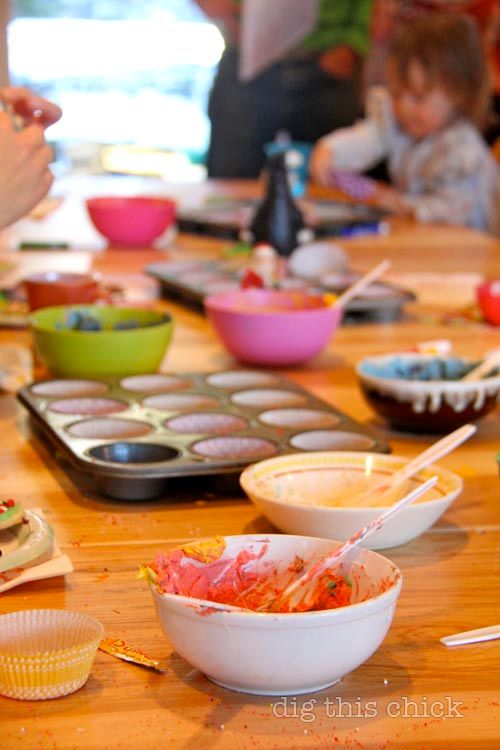 :: New sponsors with knock-your-socks-off jewelry. I am blown away by the detail, craftsmanship and uniqueness of Lava Lake. I was excited by Betsy's interesting, edgy designs when we first started corresponding and was really impressed once I got my hands on a few pairs of her earrings. Every little bit is hand-formed (soldered and hammered) with exquisite detail. Really, red lipstick and big earrings are my only accessories. Behold, my new favorite ear bobs, the ones that get all sorts of whistles and remarks.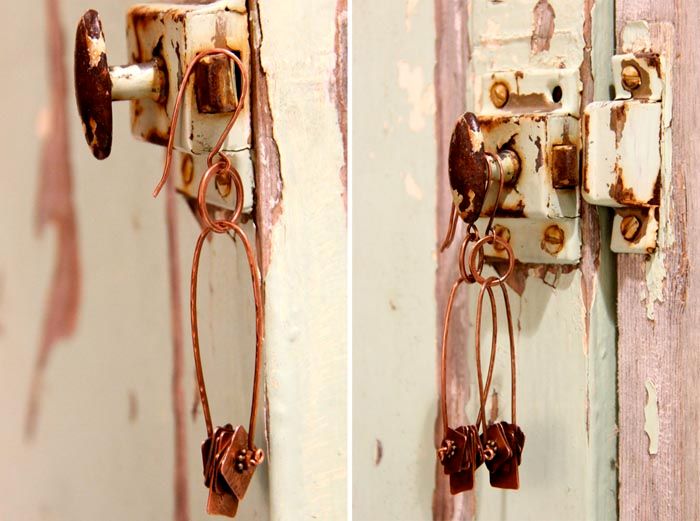 These badass earrings are $20. DEAL. I additionally adore the pet tags, cuff links and rings. Oh those rings! (edited to add: a photo of me in the earrings — to give you an idea of length)
For chance to win a $50 gift certificate to Lava Lake: 1. Visit Lave Lake. 2. Leave a comment on this post naming your favorite item. 3. For a bonus entry, like Lava Lake on facebook and leave another comment here stating you did. Randomly selected winner announced in the next post!
:: All the good people who came out to shop local last Sunday at the MADE fair. It was a great day. Also, thank you to those who brought Food Bank donations! I really loved collecting food and making that delivery.
:: Spontaneous "camping." We strung lights, stayed up late reading books and then the girls slept together in a pile of sleeping bags, blankets and pillows on the floor.