nuggets: little bit of the season in photos and words
Hard for me to start with anything other than:
The
MADE fair
is this weekend.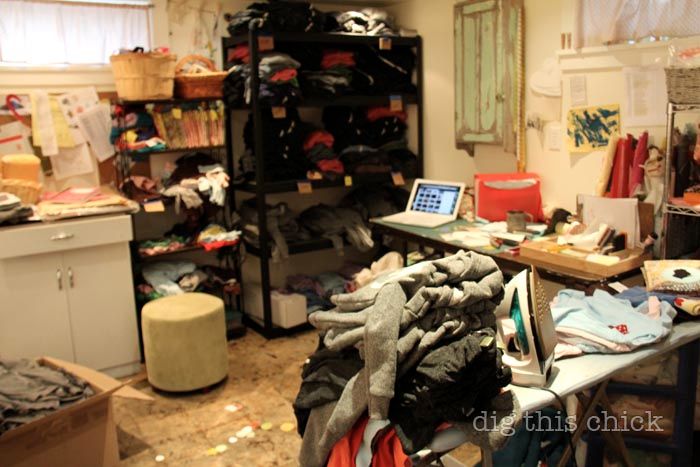 I am so honored to be a part of this awesome, hip, fun event. There, one will surely find:
* Handmade objects that, when purchased, will directly impact Montana families.
* Cheer.
* Santa.
* Me and my stuff, other people and their stuff.
In other businessy news I will take etsy 
orders
until this Friday and then will be closing shop until January! I feel like putting 17 exclamation points after that sentence!! I love my work and I am looking forward to a holiday. I am certain I will have leftover inventory after this weekend (where I will be finally, officially debuting women's skirts!) and will host a
facebook
sale next week. 
Also, you and people you know can get 20% off your purchase all day (at my booth).
I spent too much time unsuccessfully designing a cool coupon for you to print out and use. I called it quits and went to bed last night where I had a brilliant idea: your "coupon" is food. Bring two or more non-perishable donations for the Missoula Food Bank to fetch your 20% off deal. They are particularly in need of whole grains and cereal.
nuggets.
:: Ruby really likes tea. Gulps it like thirsty hiker at a stream, not taking appropriate caution for giardia. That metaphor might be a bit much but I have so been that hiker before.

I made this cup when I was 16! 
:: We made gingerbread cookies and, with no men cookie cutters in our home, we cut eggs, pumpkins, cows, snowflakes, cats, trees and chickens.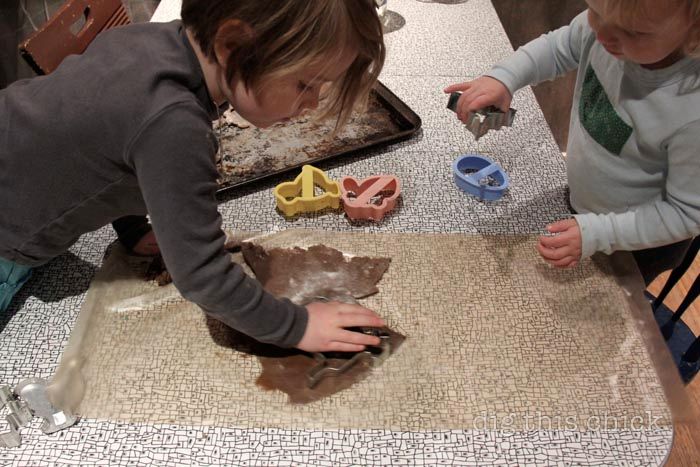 :: Little bits of crafting and gift making happening all over our home. I love those messes.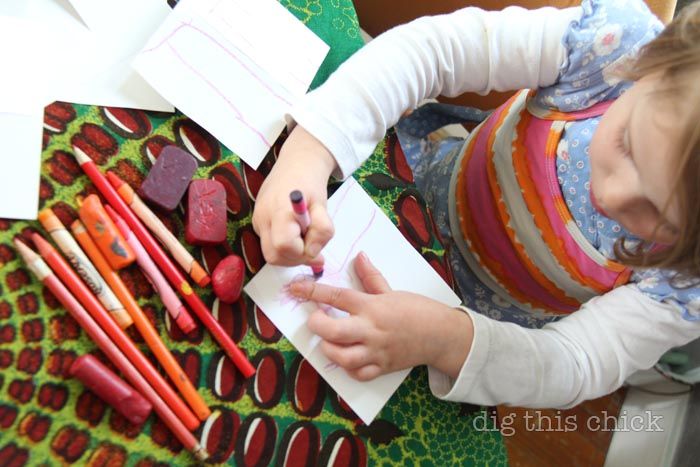 bathing suit over dress is where it's at, don'tyouknow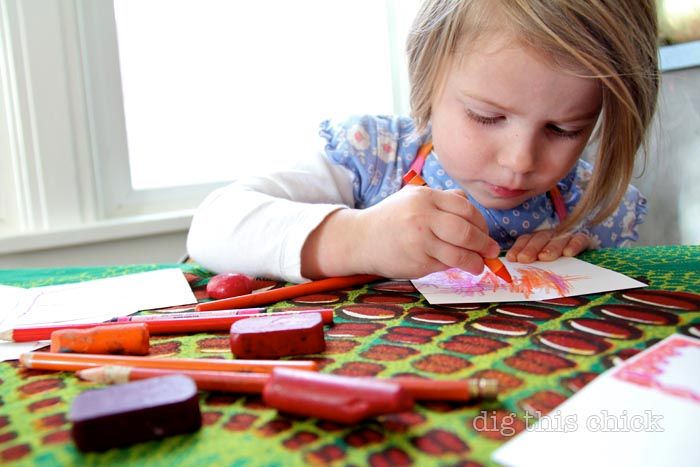 :: When Alice sweetly cradles sticks in her paws like this, my cheeks ache with love.
:: The snow is slow to come around here this year but every little bright bit is encouraging.
:: Ruby played on a blanket island while I worked yesterday. I sat on that same blanket last night while I wrote my mama digs. It is a whole, random mess of words that do not fit tidily into an essay and yet it all weaves one big, hairy afghan of this mama, today. Speaking of hairy things, that blanket is in the washing machine right this minute. Click to read mama digs: this mama, today.
Happy hump day out there. Wishing you a day filled with pockets of light and love.