I was never the person who waited 12 weeks to share my pregnancy. In fact, after I took my first (of many) positive pregnancy test in the bathroom at my work, I wrapped it in tissue and returned to my desk to work on a grant. It sat beside my keyboard as I typed away, glancing at the stick with two neon pink lines hidden beneath a veil.
I was just so surprised. It really seemed impossible so I thought maybe the test needed a few minutes to mellow out and fade to white. But, sure enough, when I checked seven minutes later (the amount of time I randomly decided upon), a big ol' happy 11 stared back. I emailed my co-worker John, "I'm pregnant." He arrived in my office like 45 seconds later with a open-mouthed, smiling, shocked grin.
Then my other colleague walked by not even making eye contact and I said, "Hey Renée. I'm pregnant."
Somewhere in there I called my husband. I think I did that first but I really don't remember. I do remember I asked him to come to the museum and he said he couldn't, he was on his way to a job site and what is is babe? I am about to lose cell service. So I told him and then he said WOW and we got disconnected and couldn't talk for several hours.
The reason I told people straight away is because it felt right and if something happened or whatever it would again feel right to talk about that too. I am just not a secretive person. I can totally keep another's secret, that's different. But when it comes to my news? I share, I talk. I sort it out through dialog and connection.
So, my news that isn't 100% certain right now (really, what IS 100% certain?)? I am not pregs. Our move is happening. In a little over a month. In one perfectly beautiful string of events a home found us (literally), we decided to sell our beloved home, the house we were going for rented until June so we had time to sell, the most wonderful couple found our home and *poof* buy-sells, appraisals, home inspections. It always felt right so I knew it would happen but, yo, all of the sudden it is happening. And because we can't move into our new home until June and are closing on our current home in January….we will be living in the small studio apartment (my future sewing/writing/art studio!) under/in the home we will soon occupy. That is seriously abbreviated and the big story is fabulously heartening and interesting so it will come.
So, that is what is happening right now. Actually, right now, Andy is taping drywall and I am drinking a glass of wine and googling plans for building bunk beds.
Oh life, in this holiday season of 2011, is rich, full and awesome. There are moments when I feel like I am not good at any of it and then, predictably, it shifts and awkwardly stumbles into place as part of this particular journey my family is on. A journey towards increased simplicity and access to nature.
So, now, here we are, enjoying this time. These last days in our home.
:: Margot is into making "M is for Margot with toes"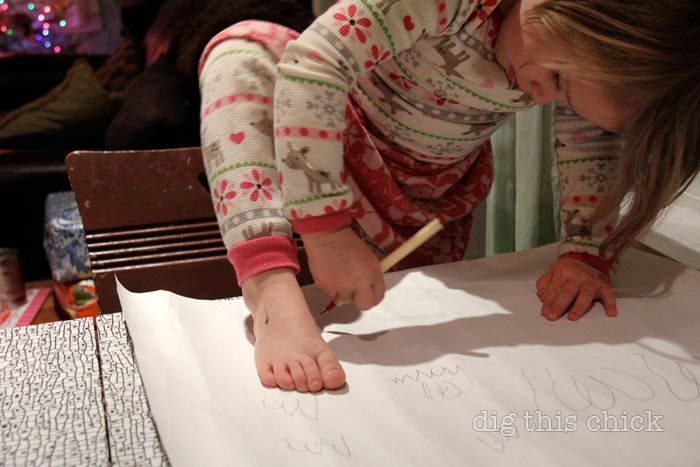 :: And "writing thank you notes to everyone I love"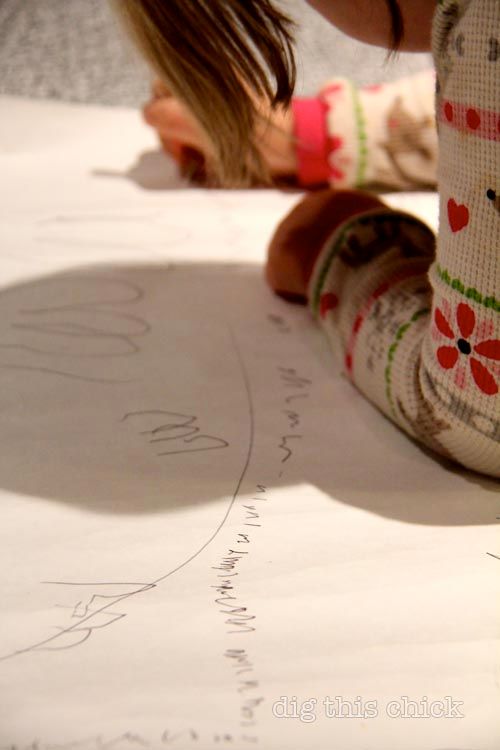 :: A little behind-the-fridge gift for the folks about to move in: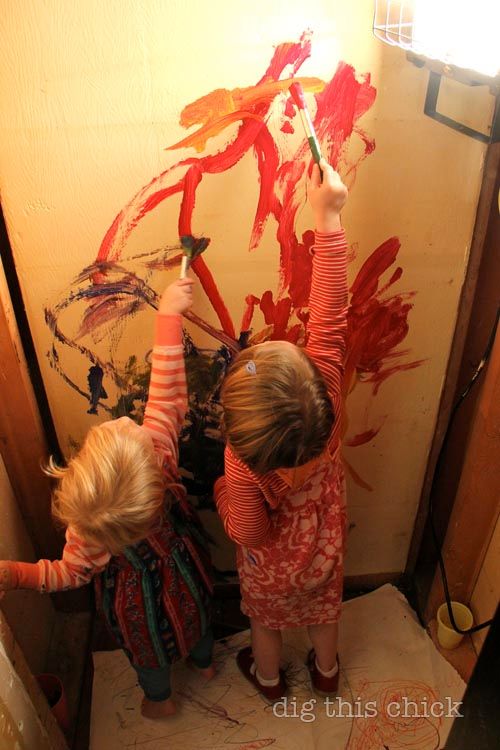 :: I am perhaps the most unaware tv-movie dork on the planet and I took Margot to see The Muppets, her first theater experience. Dang it was so so fun. I highly recommend this movie (and I am decidedly difficult to please when it comes to kid movies).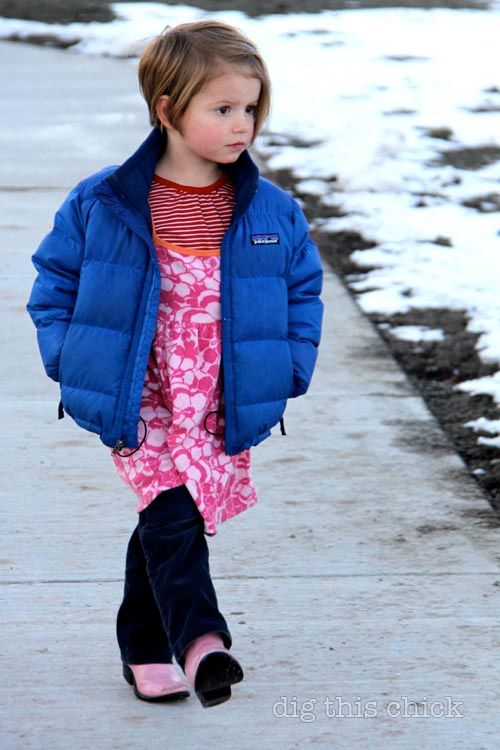 she carefully selected her movie outfit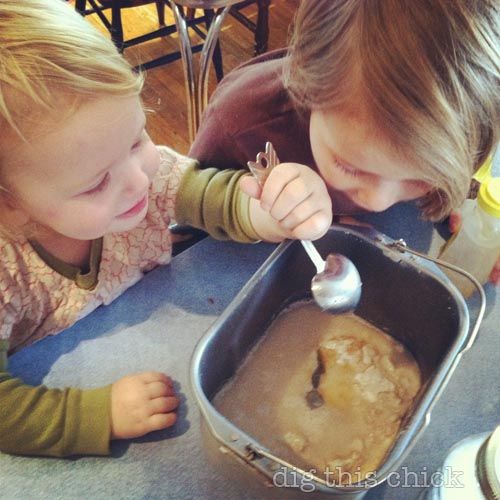 :: We made a variation on 
this soup recipe
 and holy smokes, it was so fabulous. I subbed green onion for onion, used Thanksgiving turkey stock, no pepper, subbed 
hot sauce
for red pepper flakes, no black pepper. Kids loved it too!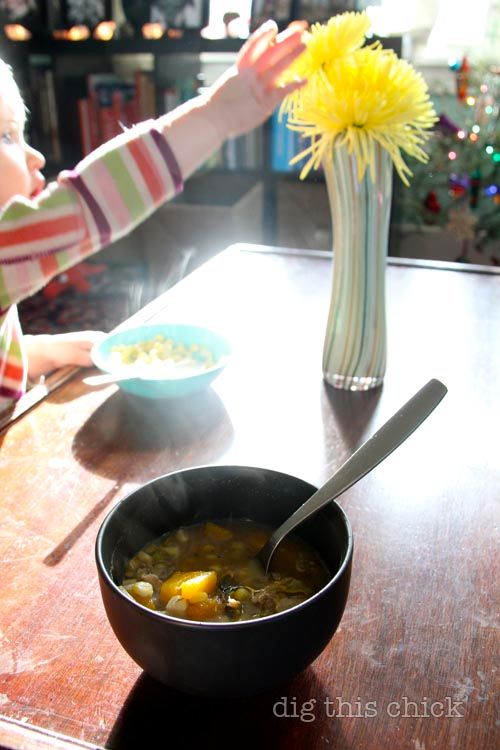 :: Margot's chore every morning is to bring the previous day's food scraps to the chickens and let them out. Stuff like this makes me tear up knowing I won't see this in this space much longer. 
Lots of changes, lots of goodness. Makes me want to give something. How about
a calendar
? You know, to keep track of your wild ways in 2012. Leave a comment for a chance to win. If you want, share something that is changing or that you hope to change in your life.
xo,