I got home just in time for my kids bedtime last night, after two nights and two days away from my kids. The longest since Margot was born.
It was awesome.
Packing up the car with four friends, listening to The Go Gos top volume, talking talking talking about spouses, kids, work, aging, life goals, insecurities, triumphs. Singing karaoke (the singing!! oh man we were so good) and dancing into the wee hours at a tiny town bar, tarot cards, soaking in hot springs, hiking, running, cheeks aching from laughter.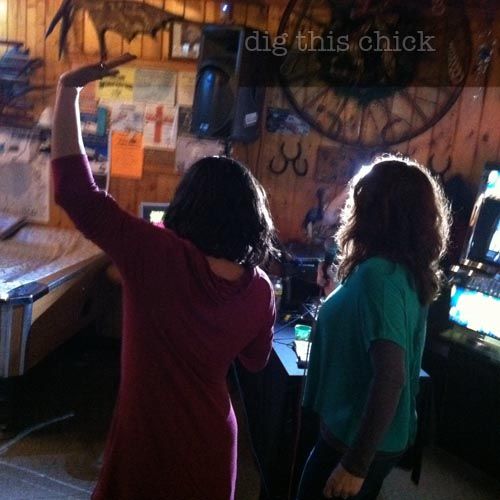 We were derailed by a blizzard on Friday night that forced us to pull off just outside of Butte. The rest of the weekend was spent in Ennis, the town where my mom was born.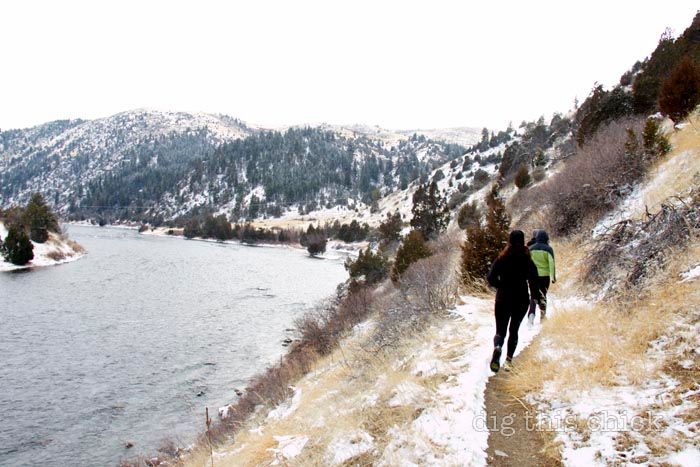 The trip was perfectly timed for me as I have had this realization over the last few weeks that both Ruby and I need a little structured space apart. We're together always and we love that. And it is time for her to have a bit of her own thing, me to have a bit of space that is completely my own. I'm talking about a regularly scheduled babysitter, one day a week, while Margot is at school. For a variety of reasons I don't fully know just yet, it's been hard for me to get here, to taking this small step of predictable separation from my youngest daughter. I have a feeling I'll be writing more about it…
So a comfortable, supportive, indulgent, relaxing, hilarious weekend with four women I trust, admire and adore was beyond perfection.
It felt so good to get away.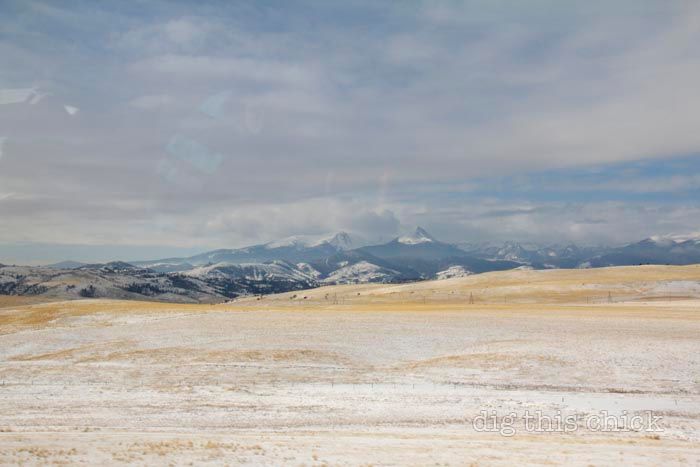 And, man, it felt so good to hug my kids last night.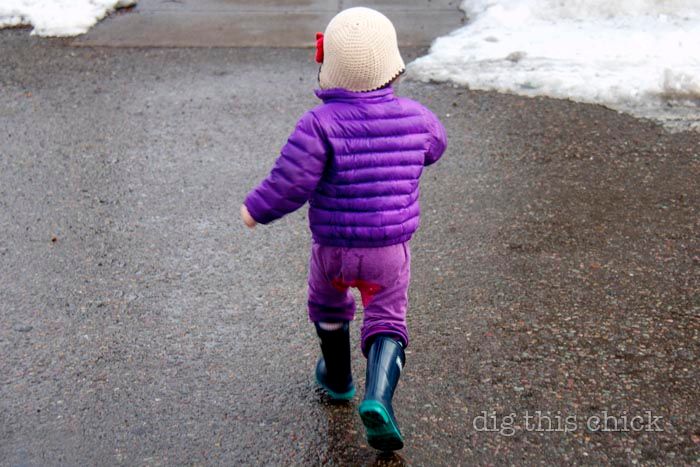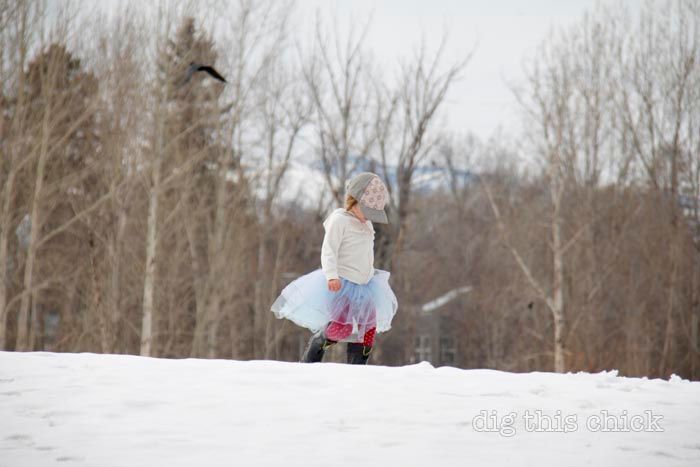 In this week's mama digs, I wrote a bit about my experiences getting groovy with childhood developmental charts and my own anxieties. Click to read mama digs: different kind of rainbow.
Also, I forgot to link up last week's mama digs where I wrote about being a mama and an occasional diva. Click to read mama digs: fro sho.
The randomly selected winner of $50 at REcreate Designs:
#3, Lindsay said…The tee skirts are adorable! So cute and creative! (I am also now a fan on FB) 🙂
Congrats sister! Email [email protected] to claim your prize. The rest of you can grab 10% off your purchase using coupon code 'digthischick.'
Wishing you all a wonderful Monday out there.