When Andy was four his great Aunt Dorothy died. He and his sister were a part of the estate-sorting-though and, in the end, each offered a pick from the costume jewelry box. Neysa chose what you'd expect any seven year-old girl to pick: a big sparkly necklace. Andy carefully selected a small box with a single stone hopping around inside. His mom says it was his prized possession. He carried it everywhere. For three years. 
It was lost may times. My mother-in-law would find this tiny gem in the kitchen or outside and one day while vacuuming the hardy bastard popped up out of the carpet in front of the vacuum. In a fit of disbelief and curiosity she picked it up and scraped it across the hallway mirror. And it cut.
It was a diamond. She had it appraised and it was a perfect diamond. She held onto it for 20 years until he asked for it back. When Andy proposed at a museum in New York, he presented me with that stone.
My friend has a card taped to her bathroom mirror. It reads
Whether you think you can or you think you can't, you're right.
-Henry Ford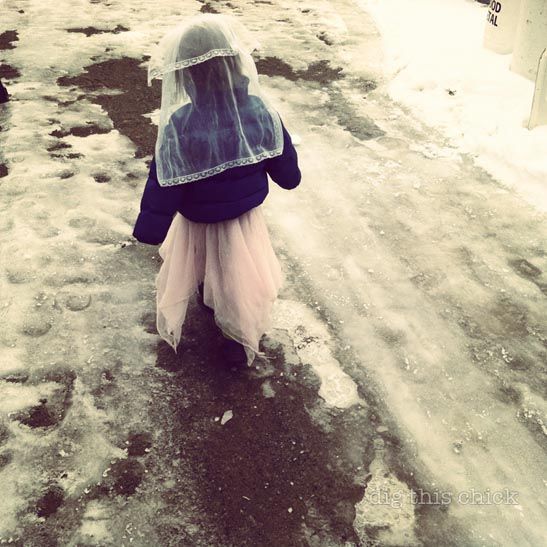 I think people are born knowing this and we unlearn it. Kids trust themselves, they know their inner voice. They are firm in belief and self-awareness.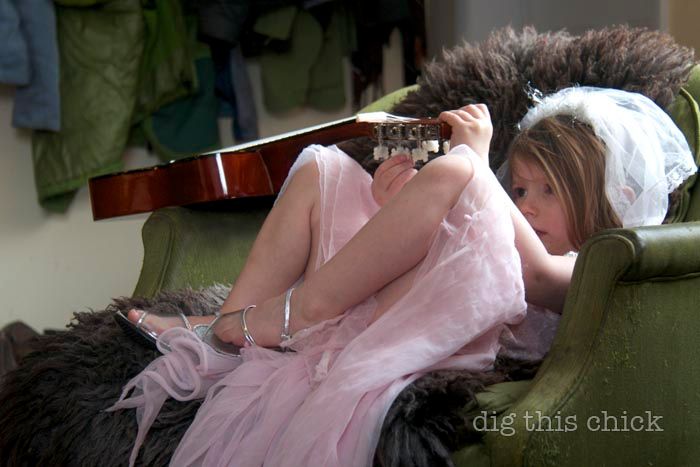 The other day Margot was chatting with a friend as they hauled their sleds up the hill, my friend and I a few paces ahead. Margot said, "Mom! She said only a man and woman can get married. But I told her about Sarah and Candice and they are both girls. And John and Tony are both boys." And then, without time for response, Margot said, "Well, I just know anyone can marry anyone." And she and her pal brightly hopped in the sled and slid smoothly across the hillside toward their future.
Margot has such a sharp delivery with words. People often curiously ask how old she is because clearly she is four but her soul is pensive, smart and particular in that way my grandparents were. Sometimes her delivery is perceived as blunt, rude even, but I know she is just direct. She says what she wants to say, with real emotion and conviction. She is full of love. I admire the shit out of her confidence.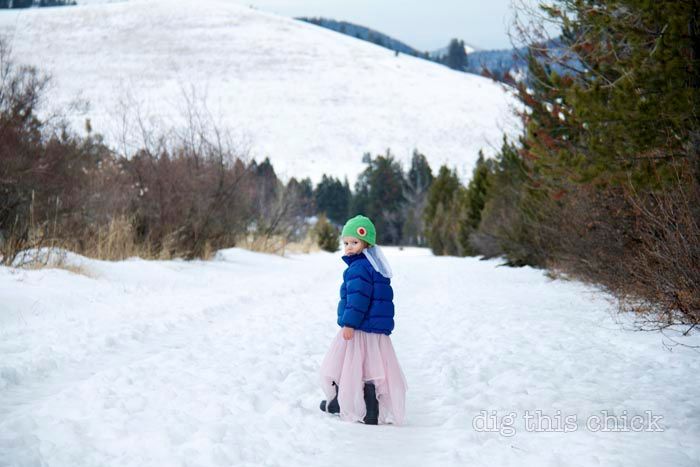 It is one of my jobs as her mama to encourage a softening to her words. I find it a challenge because I never want her to soften. When pressed I want her to feel it, absorb the pliable indentation of flesh and then respectfully push back. Be affected, form an opinion and respond with strength and kindness.
Ever since she could physically move to what she wanted, Margot has been fiercely attached to objects. After the maraca, the items have always been clothing or, like her dad, unbelievably tiny. She likes the way something feels, in her hand or on her body. She's all about the
object
, which makes her parents' dorky artist hearts sing. It changes often. Last week it was the orange socks, pulled up to her knees. The month before, the silver skirt I made her for Christmas. One time, at a garage sale, the host offered Margot and Ruby any one thing they wanted. There were stuffed toys, dolls, cars, art supplies and a litany of stuff I didn't want to lug home with us. Margot studied every. single. item. in that box and left with a light blue cordless Barbie phone about the size of a kidney bean. We lose water bottles, keys, sweaters, lunch boxes. We still, after nearly a year, have that phone.
Margot, 14 months old with beloved maraca
Margot has a new friend, Phoebe. Phoebe is a little older. She can write, has red hair and dress up clothes. In the giant poofy pile of options, Margot methodically selected a light pink dress with silver sequin straps, a veil and glass slippers. Phoebe helped her connect the straps between her shoulder blades with a bobby pin, pulling up the gaping scoop neck.
Margot visited Phoebe's house several times and wore the dress. She had a hard time leaving it every time. I actually had anxiety about it, the anticipation of another visit and inevitable departure where I'd have to talk at length about what it means to borrow and appreciate sharing. It was all so dramatic to me, so real to her. Margot wept about that gown, dreamt about that gown.
One day we were leaving and it was smooth because we had talked in advance about how it might feel to remove the dress and walk away. It was a parenting triumph! I felt like I had successfully prepared my daughter for the heartache in a way that allowed her to feel the sadness but move through it. And then, in a surprise twist, Phoebe said, "Want to borrow it for a few days?"
Margot looked at me with eyes like moons. We walked across the street with the dress, veil and shoes. We were going to the family symphony, an annual Missoula event where a brilliant collection of musicians have fun in order to educate and entertain people of all ages. (This was our first year attending and it was amazing). Phoebe and her family were going as well and she suggested Margot could even wear it there. Margot said, "Oh yeah. And the veil too." Phoebe maturely tried to dissuade her, telling her the veil is for pretend weddings. Margot wore the veil, crooked so she could flick it about when she talked, like a teenager with a beloved side ponytail.
Andy and I raised our eyebrows in enamored interest at how much the outfit changed Margot's affect. She was, well, ME. Ruby would whine and tug and instead of protesting and shrieking for a parent, Veiled Margot would say, as she kissed her forehead, Oh, babe. You are feeling frustrated? Tell me what you need.
It lasted for three days, the costume consumption. And then she bravely handed the whole tattered shebang over to me (minus the glass slippers) declaring it was time. "I am ready to give these back to Phoebe. I think we should wash them first." Now she is onto two silk scarves tied as tight as you can around her middle under every outfit.
I suppose every person feels as I do about the people they create. Still, this one. I feel so lucky I get to witness her accomplishments and choices. I don't know a person with her enthusiasm, dedication and passion. My cheeks ache when I think about what she'll grow into, my bug.