I haven't posted recipes in a while. Partly because I haven't been experimenting much with recipes and partly because food isn't very photogenic in our kitchen.
We housesat at our friends' place last weekend and, holy smokes, I was on fire in that kitchen. Every meal was one I invented and one my family unanimously declared a new favorite. Cooking for my family is so fun.
One meal in particular knocked our socks off. It started with oh man, we don't have anything for dinner which is my favorite challenge in the world. And, not only did I need to make food for our four, but I needed to make food for our friends who just welcomed baby Nellie to the world. It had to be good. And fast because, of course, I had spent the day outside and then had like an hour to get something made and delivered.
Soup is my go-to when the pickins are slim. I threw an onion into olive oil and started hunting for other ingredients and ended with Coconut Sweet Potato Stew. I know 'stew' means meat but this thick, hearty soup feels like a stew so we call it a stew.
Coconut Sweet Potato Stew
serves 6 or so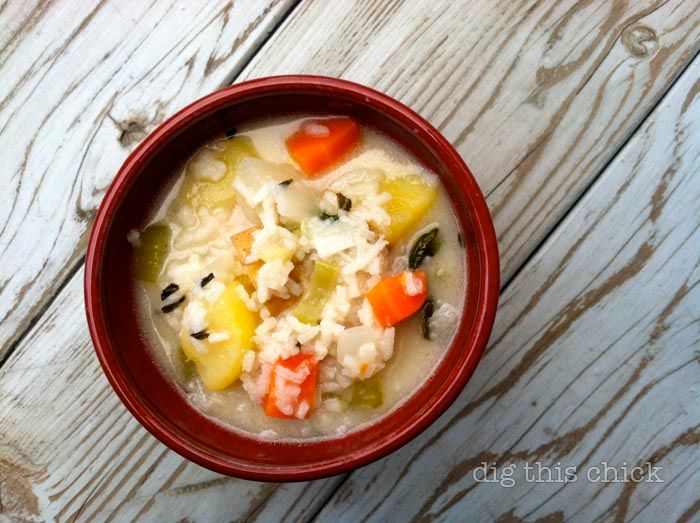 olive oil
3 celery stalks, chopped
1 onion, finely chopped
1 1/2 cups rice
1 can coconut milk
4-5 cups water
3 carrots, chopped
3 sweet potatoes, cut into one-inch chunks
a few fistfuls of spinach
4 cloves garlic, minced
salt
dried basil
Begin with a few tablespoons of olive oil in the bottom of your soup pot on high heat. Add onion, celery and rice. Cook for a few minutes until things soften and onion is translucent. Add coconut milk, carrots, sweet potatoes, basil, salt and water. I really have no idea how much water I added so you may need to add more as the rice cooks, getting to your desired consistency. Bring to a boil and then reduce heat to low and cover. It's done when the rice is cooked and the sweet potato is soft. Don't overcook, don't over-stir or the rice and sweet potato will mush. Turn off heat. A few minutes before serving, stir in spinach and garlic.
I am entering this recipe in a sweet potato recipe contest and that's what this
little No More Mallows Picketer is all about!
My kids gobbled this up and my friend reports her kids, who are super skeptical of large chunks of floating vegetables, did the same. It is good with a little hot sauce in there too.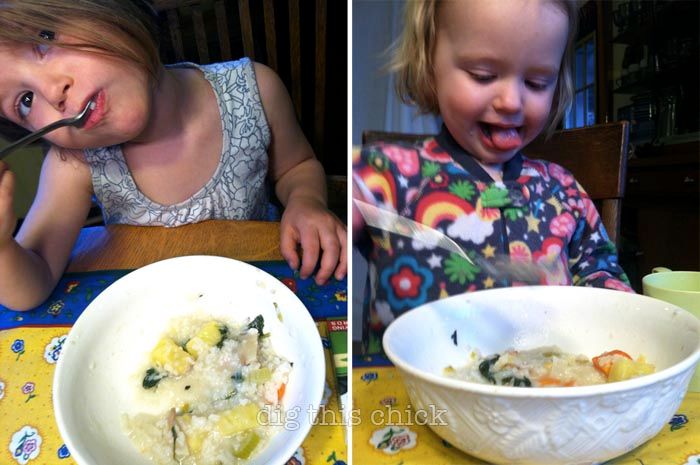 I carried a spring to my cooking step, a dash of inspiration back to our little kitchen where the temperamental burners and bipolar oven are like interesting party guests that always keep me guessing. The girls have been helping with dinner prep: Margot assisting with chopping and measuring, Ruby assisting with combining and adding.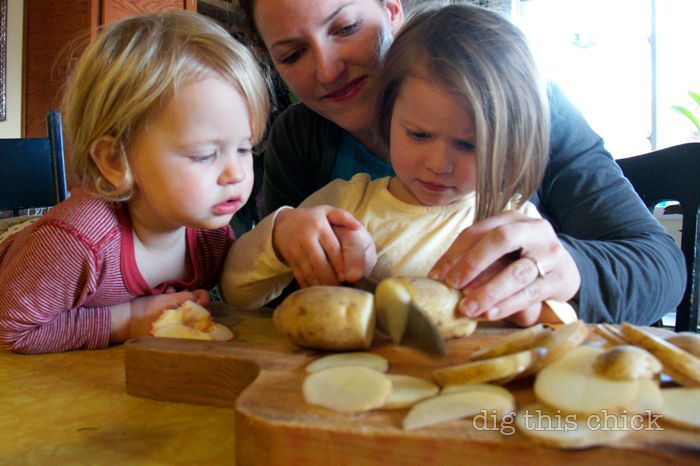 Oh and one last foodie morsel. I made Smitten Kitchen's chocolate pudding for Andy's birthday yesterday but used dark chocolate instead of bittersweet and added a few tablespoons of peanut butter. OH MY.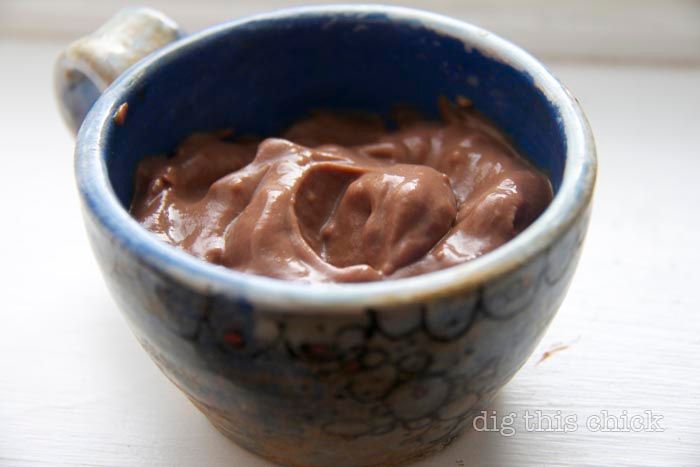 What's cooking in your kitchen? I'd love it if you'd share your current favorite recipe(s) in the comments. 
You might also like