After a few days of warmth, sun and leaping bulbs, the weather reminded us that it isn't even spring yet.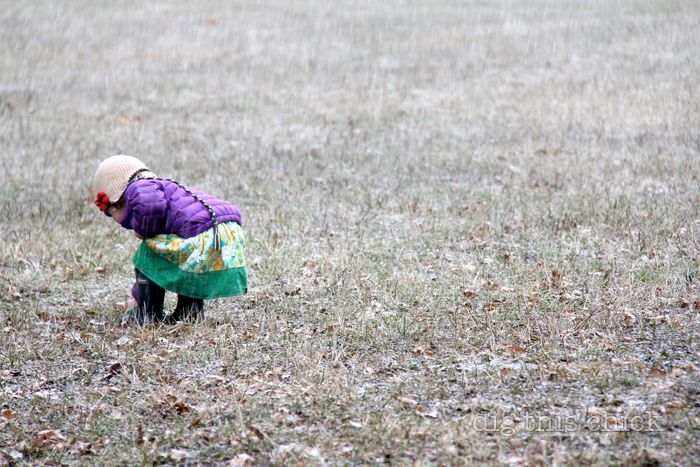 The last few days have been cold and rainy-snowy. I am so a four-season girl but every year, around this time, I crave bare feet, dirt under my fingernails, fresh food, river dips, photos without puffy coats. In other words, every March I am a little over it.
Puffy Coat Photo #679, St. Patrick's Day Parade
Every March we get those few days: the prelude to, not spring, but summer. A few days where all of Missoula bursts outside like dandelion seeds in a passionate gust. We rifle through boxes to find weather-appropriate clothing and stroll around the valley with starry smiles. We might shiver in the shade but in the big ol' bright sun? Our bodies remember summer.
It is a weird dance for me during those few bitchy weeks where winter shakes her fleshy hips into spring. I want to garden! But the thick mud, frozen ground and spontaneous blizzards make me wait. So instead of turning my interests elsewhere I tend to just meditate on the gardening I can't yet do. It is annoying annual habit.
Right now, in our mid-Montana March, I can be found wandering our new yard, pausing for long periods of time to squint at blank spots and plan for fruit trees, fences, gardens. I imagine what trees will look like when leafed out and then study the photos I took of the property last summer.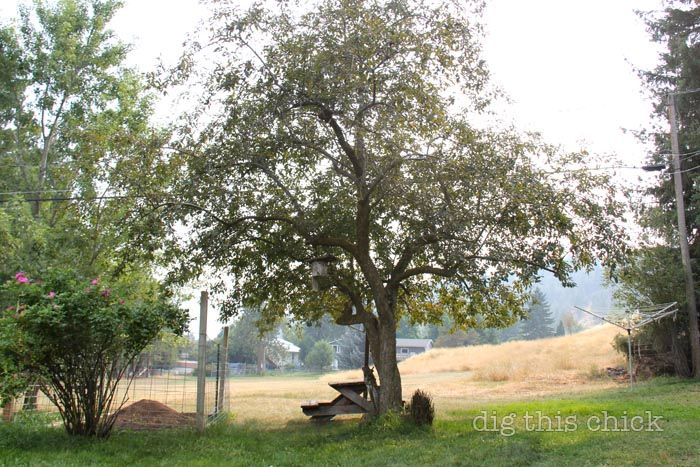 September 2011: south-facing, our backyard property ends where the grass browns
Oh man, I've been dreaming about our new homestead transformation. It is one of my favorite things to do, dream.
When we looked at this house for the first time last summer and I saw the big south-facing sunroom and yard I was sold. Andy studied the electrical and asked questions about forced-air heat and while I drooled over southern exposure and mountain views.
Dreamer + Pragmatist = Our Imaginative Happy Marriage.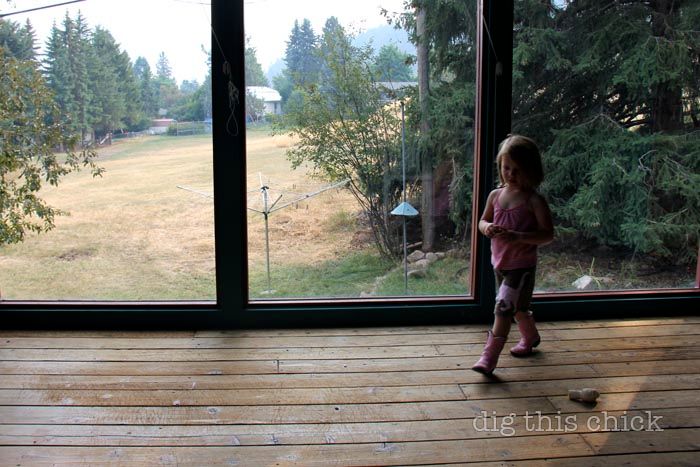 September 2011: sunroom

September 2011: east-facing deck and grapevines off the living room
We get to move into our home in June, the one we live in, under, in a small apartment. A bit more about that (thanks for your questions, sorry I've been so confusing!): See we put in an offer on this house, contingent upon the sale of our other house. The people we were to buy from had an opportunity to rent for six months. They kindly asked us what we thought and we said YES. It sounds awesome to have a few months to sell our house and to move in the spring. They signed a lease with the tenant. We sold our house the next week. So we had to find a place to live until the lease was up. We considered many options but landed here in this apartment, in the very house we bought, under a lovely family.
I mentioned above that dreaming is one of my favorite things. Another favorite thing of mine is making stuff happen that seems impossible at first pass. Like buying this house, like starting seeds in an itty apartment that is literally bursting with animals and people.
We only have room for a few starts. I chose tomatoes, peppers and onions–the ones that race heartily against our short growing season. The rest of my garden is growing abundantly in my brain.
Ruby helped me plant the seeds and then my little curator rearranged all of my markers so the tomatoes will surprise us!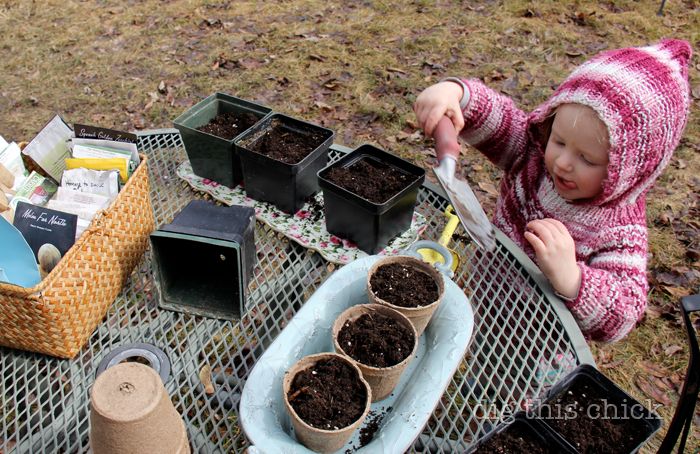 It quickly became clear that we needed to get the starts up away from curious hands and wagging tails.
We (Andy) drilled a few scraps from our Great Wall of Better Sleep into the trim and placed another piece of the rough-cut pine atop to form a sturdy, easy shelf.
So the girls have space to watch deer and jump, the cats can salivate over the birds that gather in the field, the dog can smile at her bff Leroy and the adults have a place to put beverages.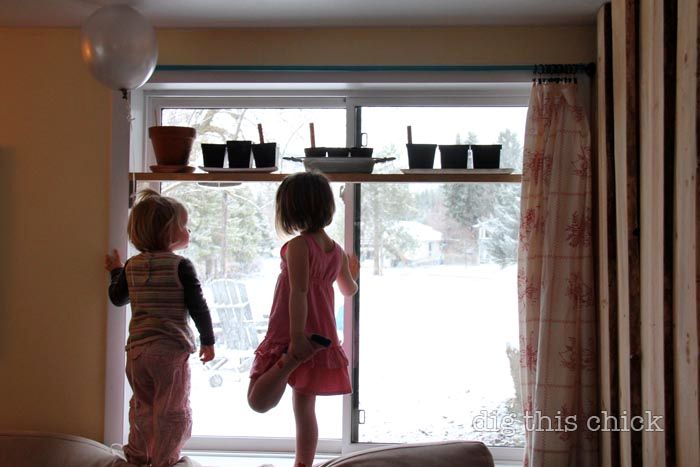 we woke to an inch or so of snow this morning
This morning Margot studied the spaces between her toes while Ruby spun in circles with a balloon from yesterday's birthday party. Margot said, "Mama, can you NOT WAIT until it's warm all the time and it's summer?" Well, darlin' girl, more or less, yes.
:: :: ::
In this week's mama digs, I wrote about an anticipated night out with friends that went quite differently than I imagined. I am still learning how to prune my expectations into a manageable shrub or, not prune and be ok with unruly. Click to read ok with unruly.
You might also like