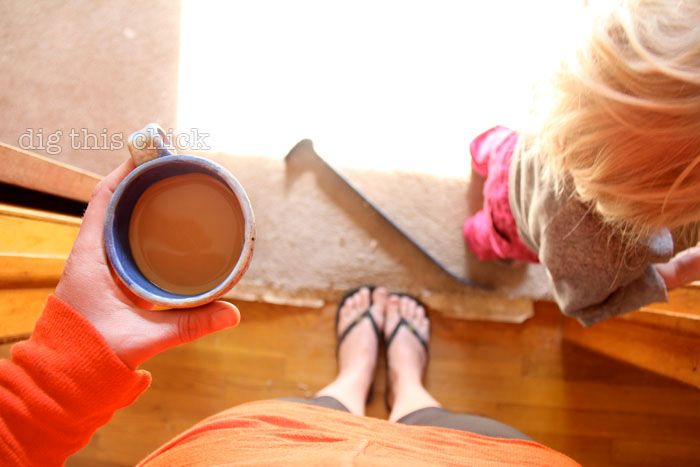 Our shower was full of construction gear so we had to haul the shower curtain and washing accoutrements into the basement apartment. There was only time for one of us to shower, the other had to make dinner. We decided Andy needed to bathe more than me as he had been mudding walls for 25 of the last 72 hours. I threw rice and tofu on the stove and smoothed my hair in the kitchen window reflection. I ran like lightening around the house, sweeping up drywall dust and crusty carpet glue, pushing stray books and crayons into corners. I dug a mostly clean outfit out of the pile, set our pjs for the girls, grabbed a bottle of chilled champagne, noticed how adorable my husband is as he carried our daughters while fastening his belt and hunting for the butterfly finger puppet.
Our babysitter arrived as our our kids ran and giggled down the hallway leaping over hammers, extension cords and tutus.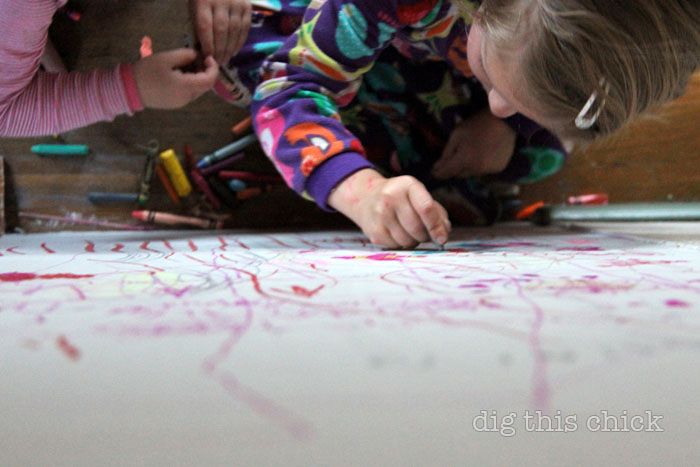 Things sure are lively around here as we ready our home to receive furniture, art, clothes and life. Well, I think the life is already here.
I really love transforming spaces with my man. He's so smart and thorough and hardworking. We really want to get these few (big) things done so we can move in and move on, knowing the rest of our remodel ideas will happen over the course of many years (or maybe never).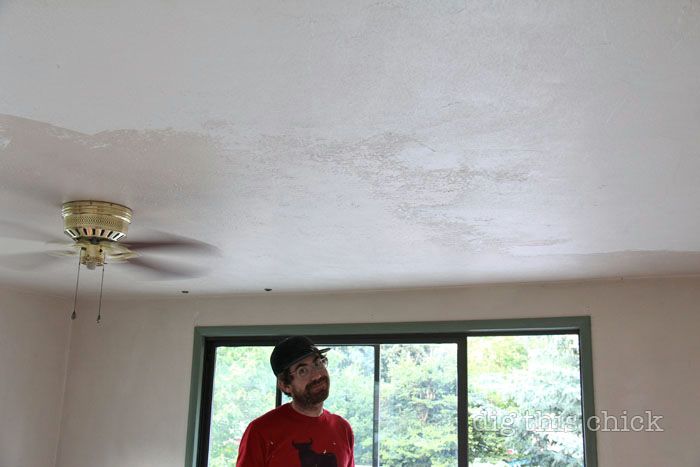 I said, "Hey honey! How does it feel to know you are almost done with that ceiling?!"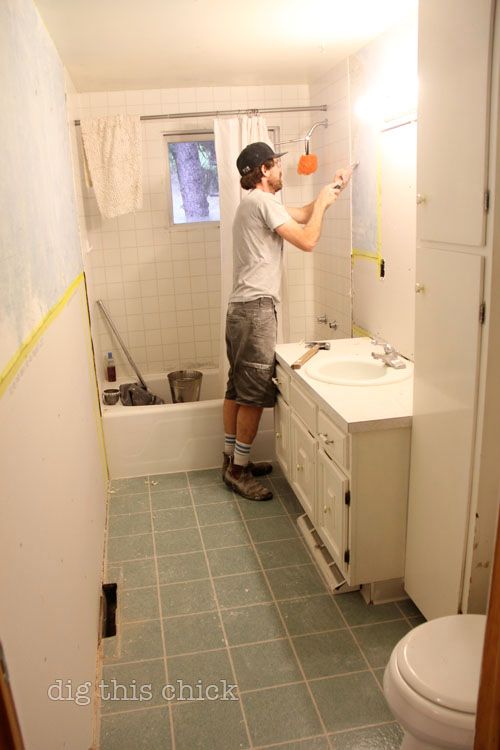 Our wish to hammer it out now means full days and nights right. When the kids are snug as bugs Andy and I crank up the hip hop and work our tails off. It's fun and reminds me of the early days of remodeling our last home.
We are retexturing all the ceilings and walls.
every ceiling is different and painted with beige gloss paint
Having lived with frosting-like plaster walls in our last home, we know we don't like it. We desire clean, smooth walls to showcase our art collection and now is the time to do it. Our friend came over and gave Andy a lesson and he was off, a mad mudding machine for days. We have a few rooms left and then the fun part: paint!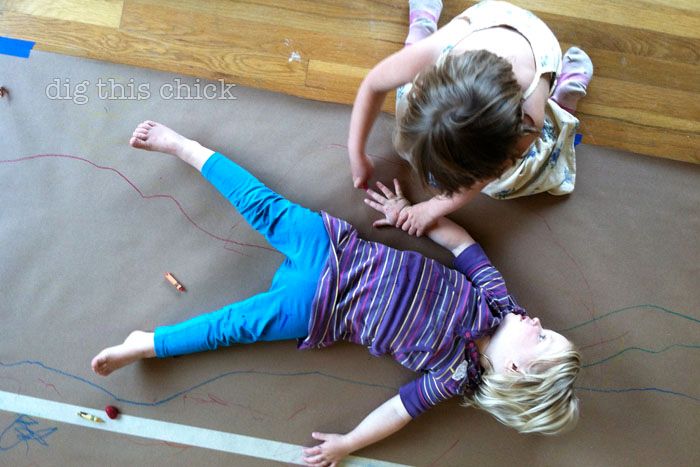 tracing bodies on the papered floor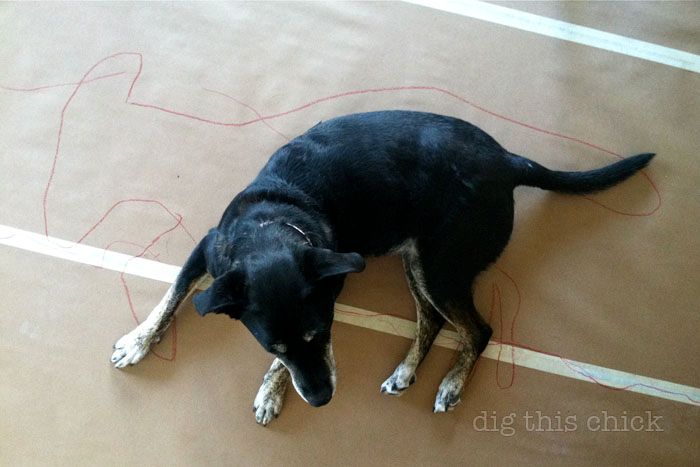 girls' room: walls done, carpet is next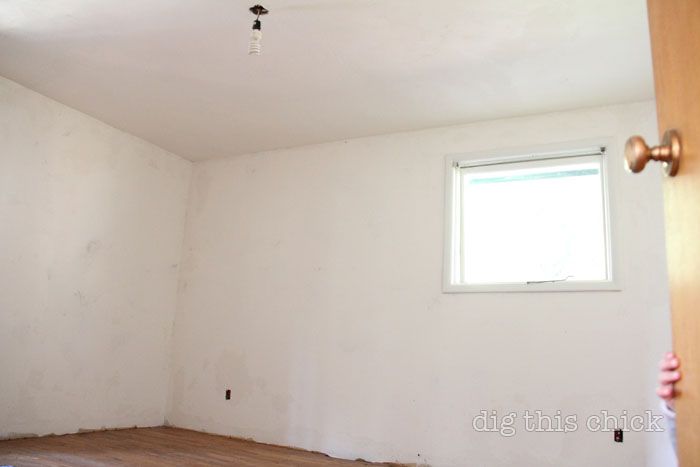 our room: walls finished, carpet gone
I am so in love with our new space and the home it is becoming. In this week's mama digs, I think back to last fall when we were trying to buy this place. Man, it was super stressful for a while. I learned some stuff through that process. Click to read mama digs: sweet stir.
I'll be back in a few days with aching biceps to show you our floors. Our those glorious carpet-free wood floors!