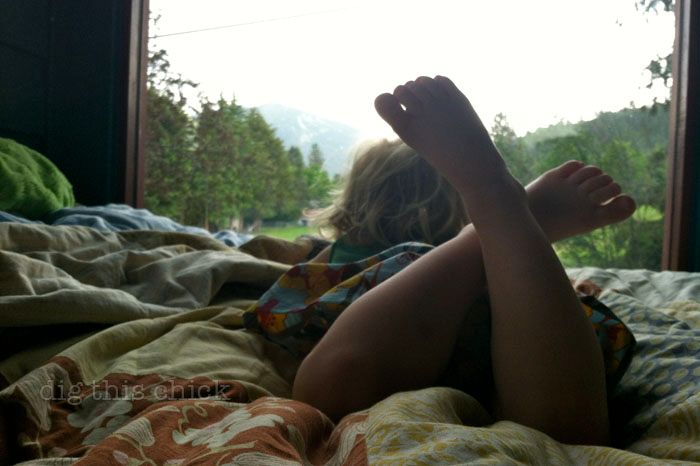 I am up super early this morning. I fell asleep with the girls again last night. I told them the story of the diamond in my wedding ring while they took turns holding it. Margot, at four, imagining her papa at four finding a loose stone and keeping it for all those years is pure, wide eyed magic.
Again, I was in my clothes and full intention of painting into the wee hours with my mother-in-law, husband and our friend. My body, the one that had cut and sewed for hours, had other ideas and I woke in the deep black tumbling creek night as Andy climbed into our family sunroom bed.
I like being the first one up, something I thought I surely never say again after a few years of Ruby Early Riser. But I do love it so. For it is in the quiet still of the morning when I lay next to the full length window and watch the sun spill its light onto the mountains, I listen to the birds and squirrels sing their songs, I appreciate the warmth and security of the bodies in my bed.
Yesterday, I watched a doe run up and down the hill at full speed. At first I thought she was being chased but then I realized she was playing. She was full of joy on Thursday morning and literally kicking her heels up.
For all the unsettled mess that is our home right now,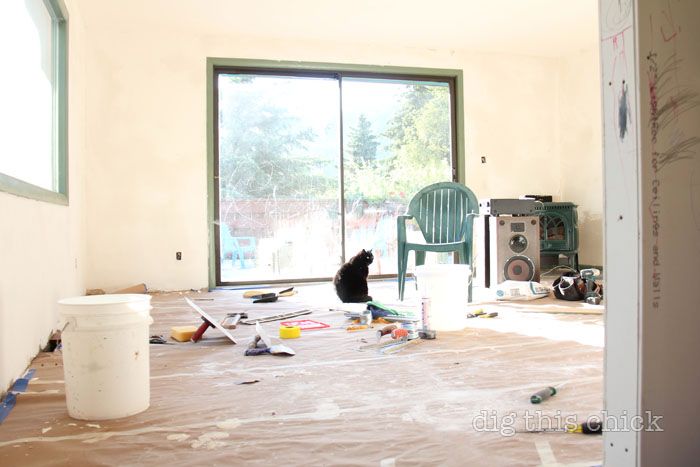 this sunroom is our sanctuary.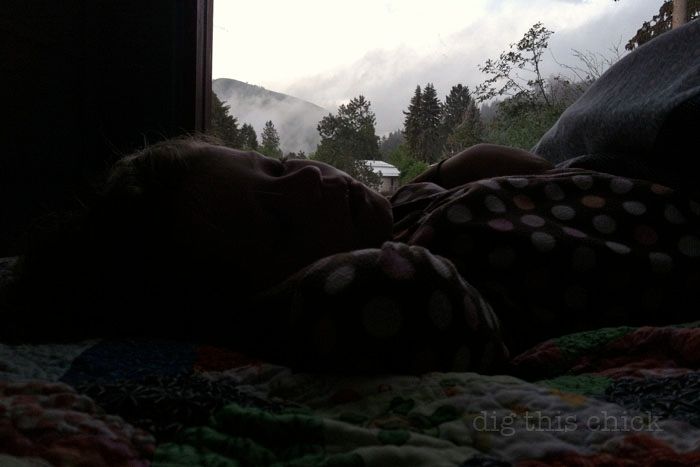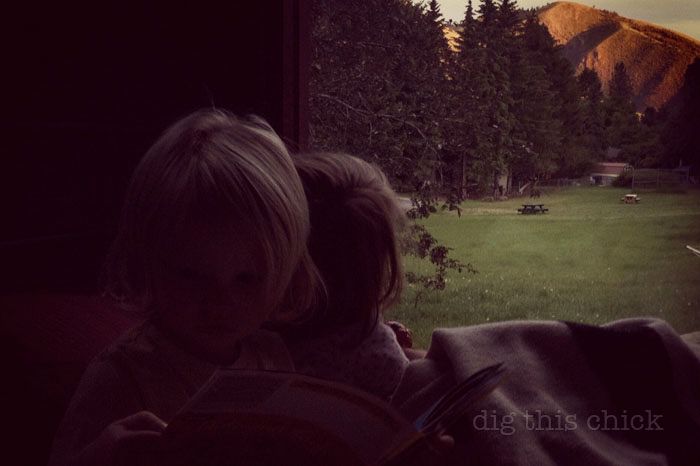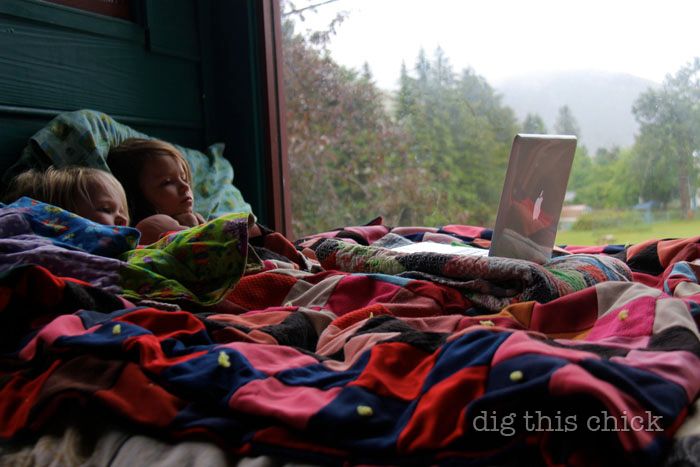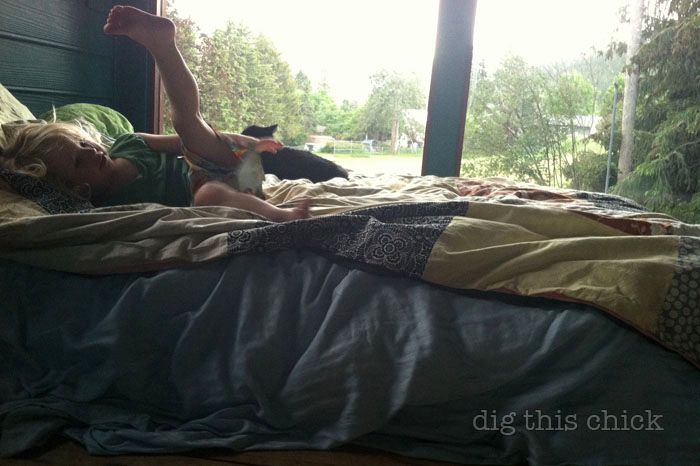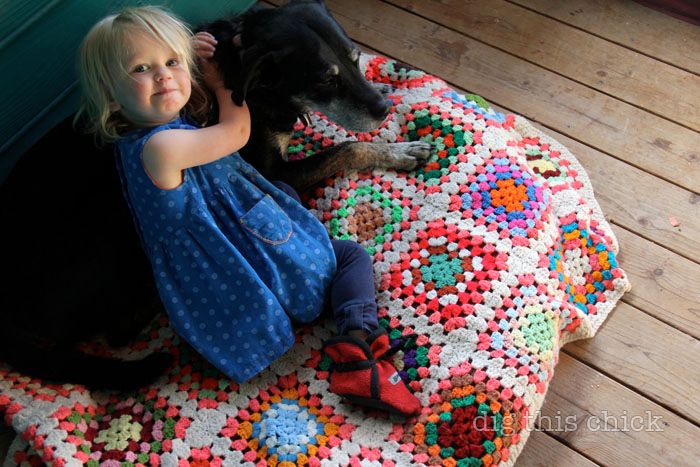 It's true that after living in our small small apartment, I have a new perspective on space. I imagined that might happen but I have been happily surprised at how big and giving our new home seems. It's quite a bit smaller than our last home and yet its expansive.
And every early morning I am reminded that the sunroom contains all we need. As my very dear and smart friend said recently, everything else is just a bonus.