We are mostly settled into our home. Honestly I think it will take us into the winter (of 2013) to tackle all those last few (dozen) boxes full of random stuff I didn't miss but can't let go of. You know the cds, old art, thousands of photographs, outdoor gear, books. Holy hell we have a lot of books.
Anyway, I am going to begin a home tour series where I share the spaces and corners of our new home. Let's begin with the sunroom!
I've mentioned many times that this room grabbed my attention when we first looked at this house. In that room, I imagined starting my garden seeds in the spring, sleeping in the summer, cuddling in the fall and kicking off snowy boots in the winter. Now that we are living in this house, the sunroom has evolved into a quiet, cozy, cabiney space where we sit, gather. We watch deer, listen to coyotes and stare at Montana.
While we rewired, remudded and painted our walls, this is where we slept. The first room we occupied and settled into.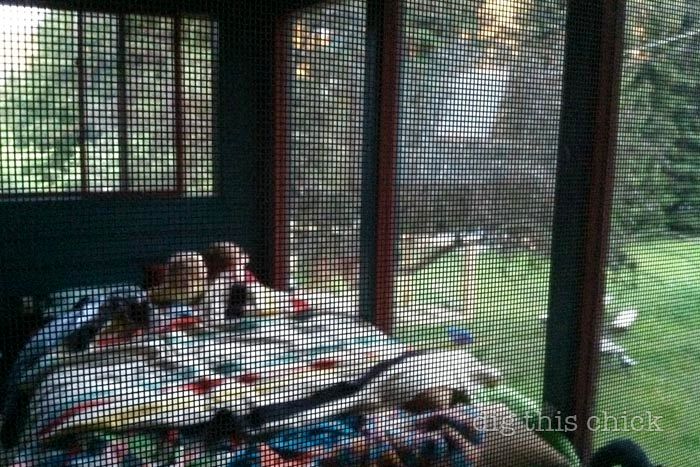 We filled the room with old, heirloom treasures. The green chairs from Andy's great Aunt Dorothy (the same aunt who owned the diamond), the red leather couch from my Grandfather's waiting room when he was in the FBI, the rocking chair where my Grandmother held my dad, the cedar chest my Grandpa made me, the rocking horse from Andy's mom's childhood, Andy's grandma's afghan, the painting Andy painted me for my 19th birthday and so on. Every piece in this room contains years of use and memory.
I love this room.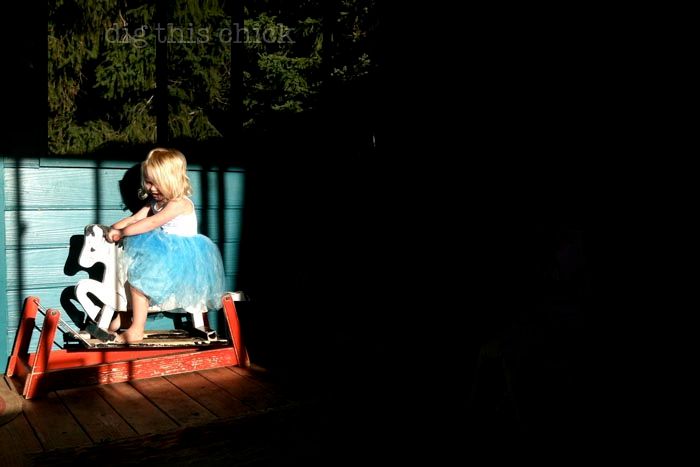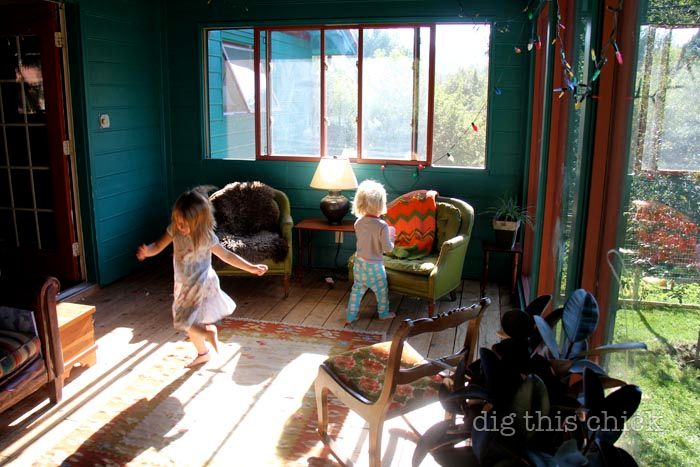 Have I mentioned our house is teal? Our house is teal.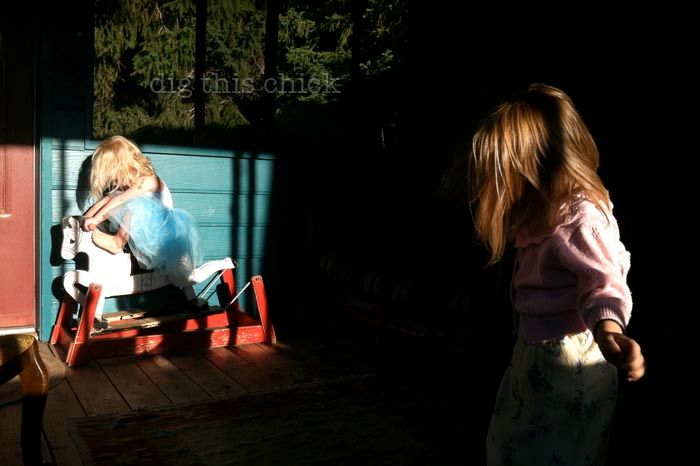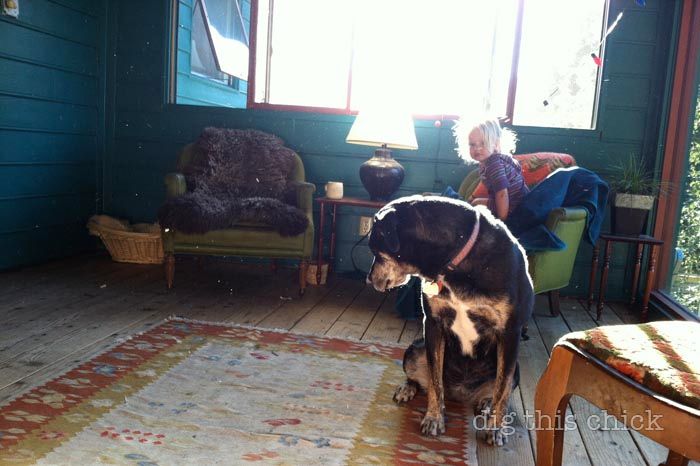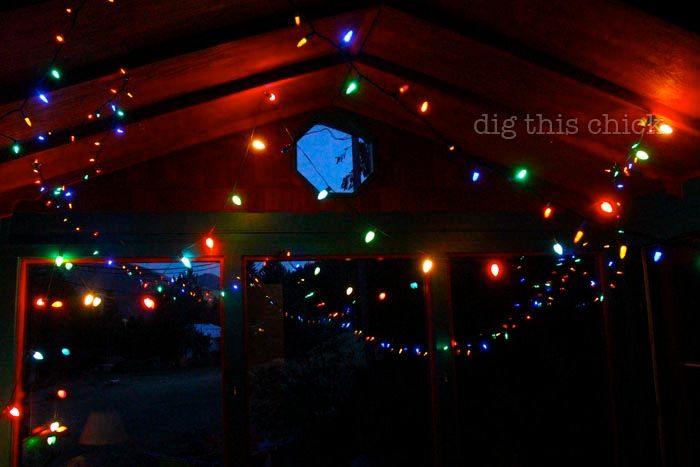 door exits to west deck, chicken coop, garden shed, fort
I love that it is right off our bedroom, an awesome retreat in the early morning, afternoon or late night.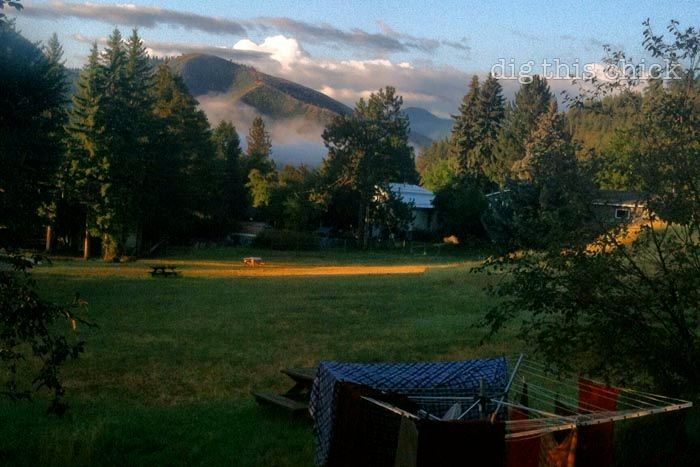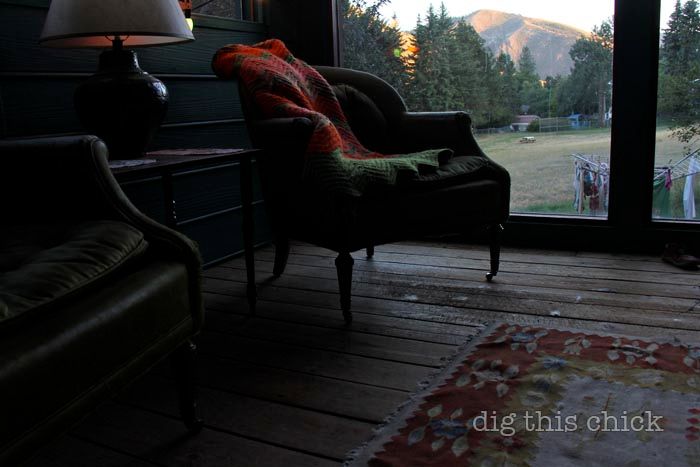 yes, there are ALWAYS clothes on the line
The sunroom isn't insulated, the floor is merely a deck with earth seen between the boards. But the walls are stout and it is very well protected. I imagine we'll still sit out here this winter, bundled up, watching the kids sled. I also imagine great, big parties where this room is the hub for food and drink. Yes, soon we will have such a party.
Last night, just as we were settling into bed, in the dark, Margot begged to show me her cartwheel that she has been practicing. Sister has been practicing, meaning we have been listening to the thud of kid feet on wood floor every nine minutes since the Olympics. She turns her body over and over until she is out of breath. She announces she needs to take a break only to sit for a moment before upending again.
So we had a little late night sunroom performance.
up next: bathroom!  It's bright, very bright. Neon even.
xo,
dig