Once upon a time there was a thirty-something couple who loved to cook. They decided they wanted a new range. They saved and saved and saved and, after a good while, they had about half of what they needed. One day, on his way home from work, the husband stopped by their local appliance store just to see. The nice appliance store employee said today is your lucky day. The shop had just received two orphan ranges that needed to move out asap. They were generously discounted.
The couple bought one, their friends bought the other.

Range Porn, September 2010
The wife was particularly taken with her new prince. It was love at first sight. Boiled water purred, melted cheese reclined. The range came home at the end of the summer and she canned more food than she had ever canned before. She was charmed by the steely soft facade, the caressing convection. Would you like a pie? What kind? How about a fried egg? Lasagna? Stew? I'd love to. she was known to say.
Soon after, the couple decided to move up a valley across town. Without discussion, they agreed the range was not for sale with the home. Their home sold and, as these things go, there were negotiations. The lovely soon-to-be homeowners said It's perfect! We'll take it and we'd please like the range too.
And so it was. The husband felt conflicted confessing he couldn't imagine it happening again: their having the resources and the universe dishing out a range at the exact amount they'd saved. His bride, however, felt great. She had this annoying habit of rejoicing It always works out! in response to sticky spots. She did this on this occasion. It's not that she thought a range would magically tumble down the hillside and land in their backyard (although she thought that'd rock!). It is that she knew that this was falling as it should because it felt right. The range had helped them sell their house and helped them move into a home they would raise their family in, the unlisted home that had found them because of an email from one of her blog readers. She had never been wrong when trusting her gut. Even her husband trusted her gut.
The couple, their two small children, dog, two cats and six chickens moved into their new home except there was a funny glitch: their new home held tenants. See, the sellers had asked the couple how they felt about their eventual home renting until the sale of their current home could happen. They enthusiastically supported this idea, excited for time to sell during the crushed housing market. The sellers signed the lease and the couple sold their home the next day. So in the cold Montana winter they moved into the basement apartment of their new home, under a family that was now their tenants. Thankfully the two families got along swimmingly.
She was honest about the snobby bitch of a kitchen they had acquired. She was so grateful for this move that tried not to complain out loud but she sometimes cursed loudly in her head. It was actually remarkable how different the range situation was for she now worked with an ungrateful adolescent terror who feigned cooking by heating up to the same degree no matter the temperature reading. It was always hot; oven at 400 degrees, stovetop a boiling, neon orange rage. Her bed was the only available counter space. She rolled with it because it wasn't that bad. And actually she thought it was a pretty damn fun, like camping all the time. She liked rolling with it. She got good at it.
One day her man called. She answered Hello and he said, with laughter You aren't going to believe this. Or, actually, you will. He then told her about this new job he was working on. He was an electrician. The homeowners were upgrading appliances and their old appliances were awesome. The couple knew the homeowners and they proceeded to have friendly conversations. The end result was a beautiful barter: the range and refrigerator for one of the husband's paintings. Everyone was delighted and hopping.
The wondrously talented Andy Cline
"A Pack of Resting Semis (Flying J parking lot off I-90 Rocker, Montana)"
 oil on board, 19×42 inches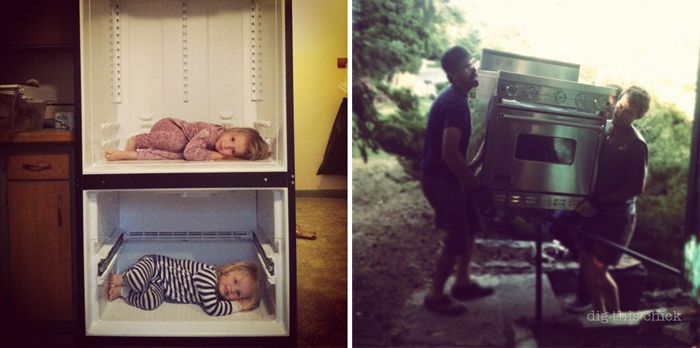 Refrigerator, Two Adorable Children Recline :: Range, Holy shit, yes. That's a Viking.
The couple and their daughters lived in the 400 square-foot apartment for six months and then it was time To Move Up. Spreading into their home felt spiritual. The spaces they had previously thought to be small or dark or uninviting felt luxurious, expansive and perfect. The small-space living had afforded them the exquisite opportunity of perspective.
The fridge moved in right away, the range hung back in the garage due to some installation complications. And then, one September afternoon it happened. Strong, tan friends arrived and, together they lifted the range out of the garage, up the concrete steps, up more steps and into place. Fit like a flipping beautiful silk glove. She promptly made cocktails and invited everyone to dinner.
It had only been a day and she felt intimately involved with the new range. It was harvest season. In their first week together, they prepared and preserved peach salsa, caramelized onion relish, beets and corn. They made granola, casserole, cookies, pizza, soup, muffins and omelets. Split and slice. Flesh, fruit. Pit, peel. Chop, sear, roast, scoop, stir, spread, scrape, turn. Do it again.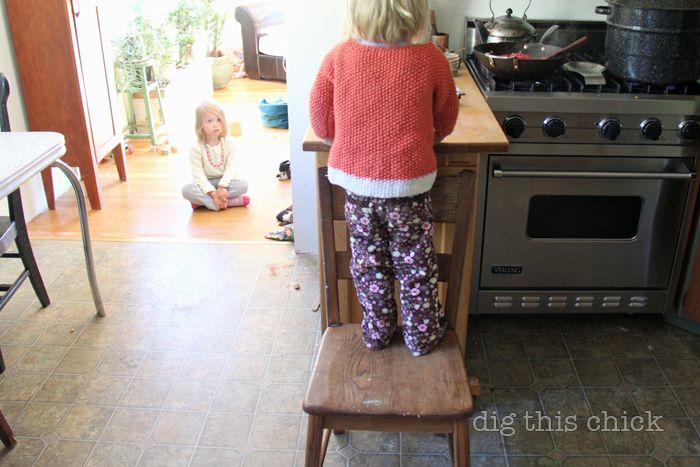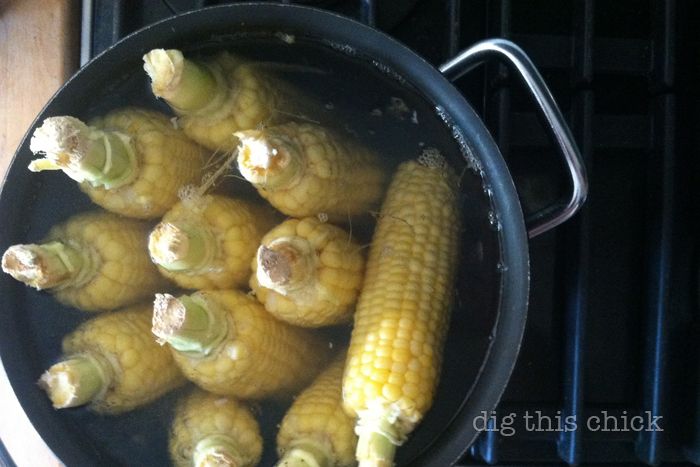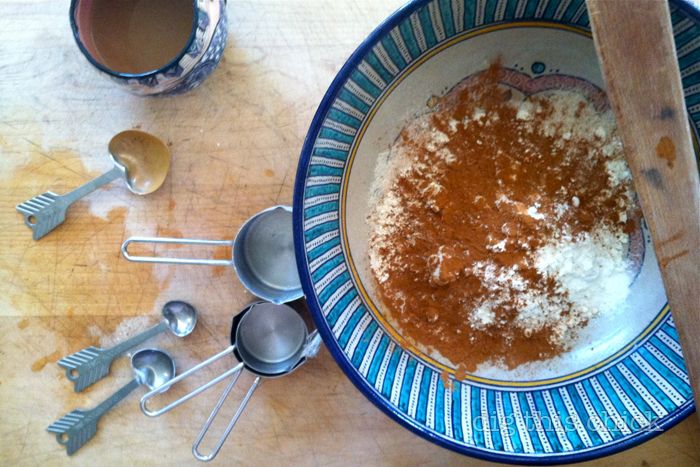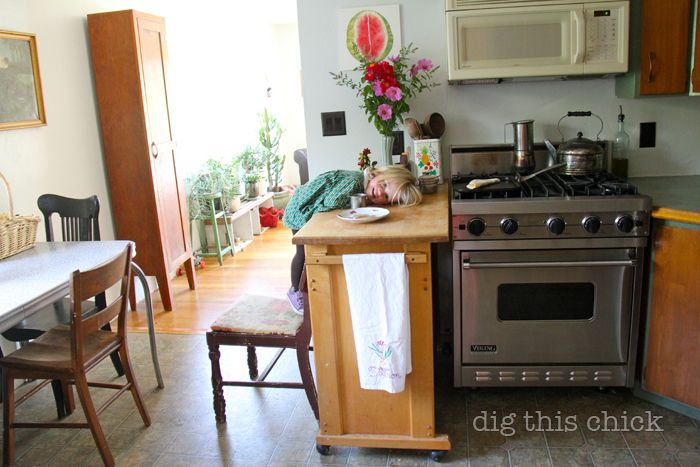 Their youngest daughter grew so tired of waiting on her quesadilla :: The couple looked forward to yanking out that microwave/hood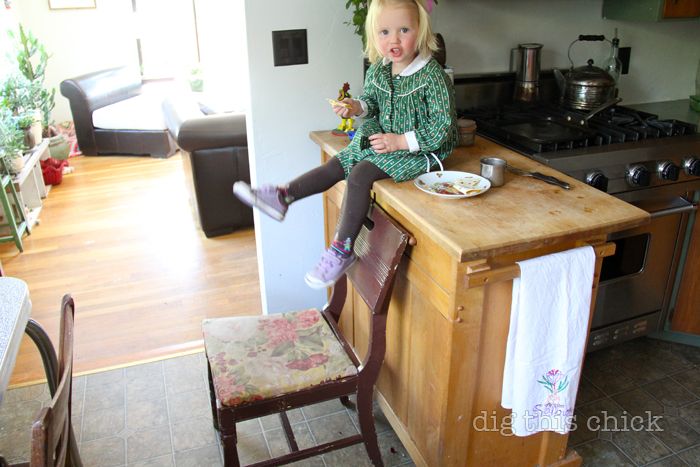 Some said she and the range were in the honeymoon phase but they both willingly declared
And they lived happily ever after.