Today, I happily welcome sponsor Sarah's Silks! We first discovered this wonderful company's products at Walking Stick in Missoula. Specifically, I fell in love with the streamers and their beautiful, simple, solid construction.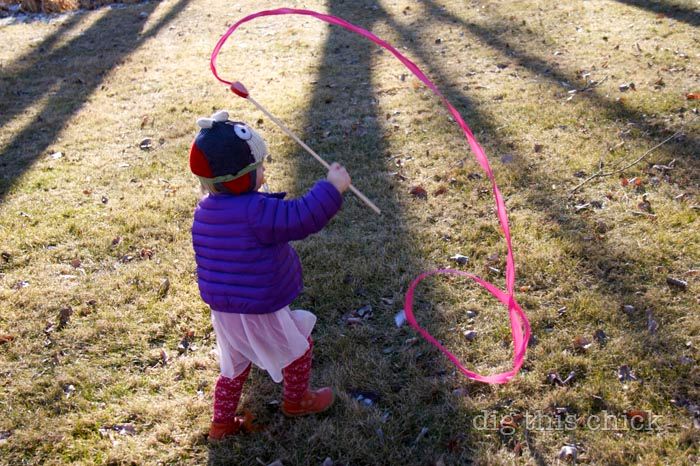 Santa brought our daughters each a streamer last year and they continue to be one of our home's favorite toys. And, the one of our frequent go-to gifts for friends!
Mama and creator, Sarah, developed the company out of her son's desire to play. She first grabbed a silk scarf and eventually found herself dying silk squares and now, 18 years later, a complete line silk play items are found in home and schools around the world.
A few of my kids' favorites (Santa has been notified):
fairy wings :: silk scapes :: veils :: playsilks :: doll clothes :: princess hat
Sarah's Silks is giving one of you lucky ducks a $50 gift certificate! Leave a comment for a chance to win.* For an additional entry, like her facebook page and leave another comment saying you did so. And! You all can have 10% off your purchase with coupon code DIG THIS.
WINNER: Lucky #54:
Thank you, Sarah's Silks!
*TERMS: Winner randomly selected on the morning of Wednesday, October 24 and announced HERE in this very post, at the bottom. Please check back or leave your email in your comment. If the winner doesn't claim their prize within two weeks, I'll randomly select another.
Here at dig we love to work with businesses and organizations whose product and practice our family values.