Chaos.
It always takes hours longer than we think it will.
To get out the door. In the car. On our way.
Away.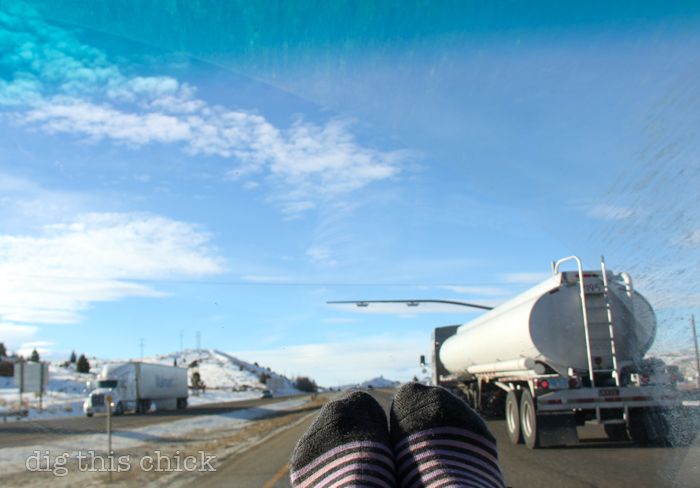 "Are we there yet?"
"It's taking FOREVER!"
A chorus from the back seat.
Harnessed in with blankets, books, water bottles and supreme excitement.
And then silence.
Two moon-faced daughters asleep behind two sun-warmed parents who enjoy listening to nothing at all for many miles.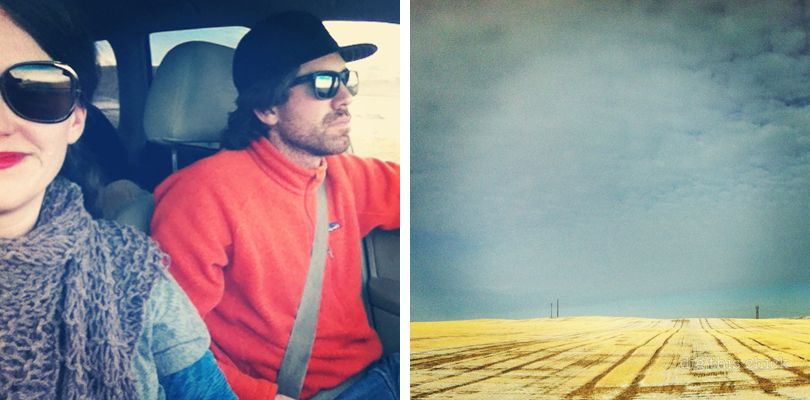 The sun dips lower as the road narrows.
My phone alarms messages from friends who wait for our arrival.
Pizza, beer, hugs on a mountain surrounded by mountains.
A sleepless night. Tiny bodies tossing in our bed.
They didn't feel tiny. More like buffalo. A herd. On the move.
Exhaustion cured by thick coffee and bright sun.
Gear placed on eight bodies that will glide over snow under the biggest sky.
The youngest, Ruby, has no fear. Why should she?
She is always caught. Always safe.
My thighs, hips ache happily from fetching and chasing and carrying.
She spends the afternoon on my back, little mittened hands wrapped around my shoulders.
We fly.
The second youngest, Margot, skis with the big boys who are like brothers.
The kindest, best brothers a mama could ever dream of.
She's proud, sometimes frustrated.
Eager to be faster, bigger.
I am not eager for either.
I like now. Freeze.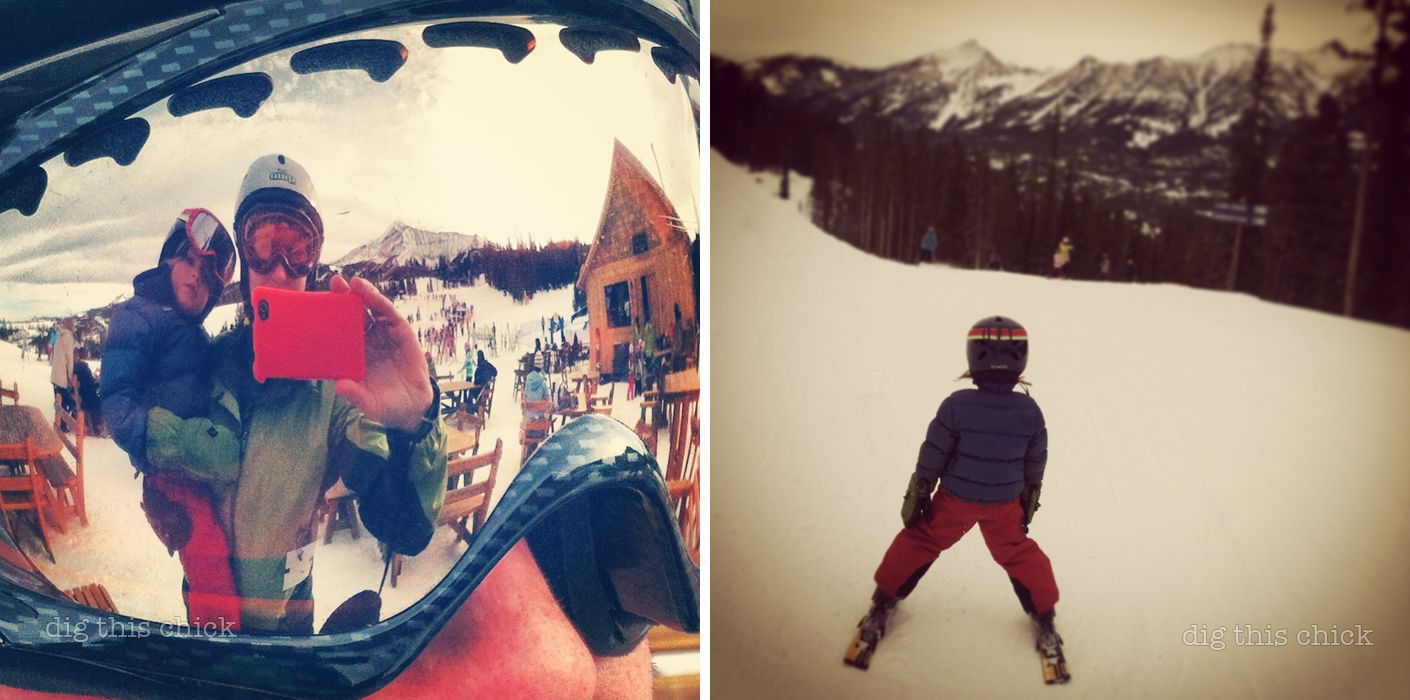 Tired bodies moan out of hard boots and fleecy layers.
Into the warm sea at the summit.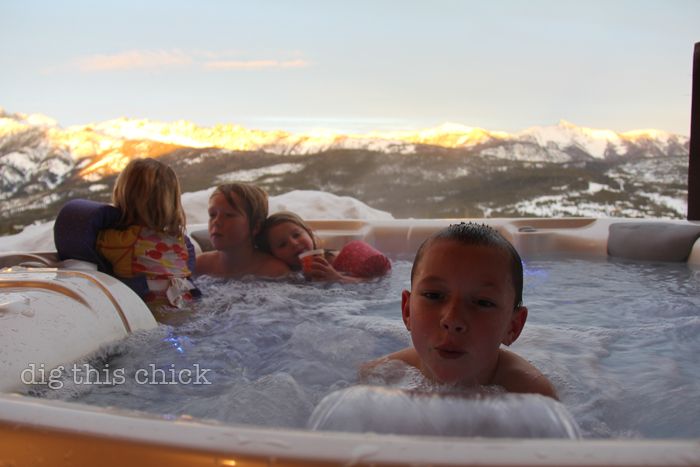 Soup and wine never tasted so good.
Scrabble for grown ups, movie for kids.
Sweet dreams for all.
A plan to rise with the sun and head home, interrupted by swimming and laziness.
No hurry.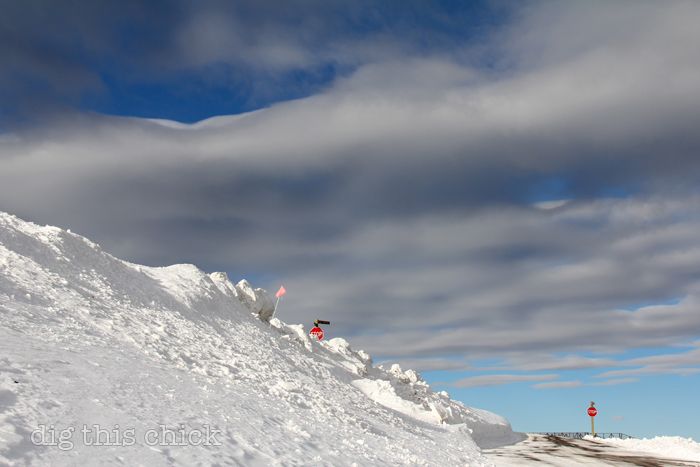 Home.
Back to big blue expanse on a day to honor a remarkable man who had a dream.
Found lipstick, long walk, color, pizza.
Ignoring all that needs to be put away, washed, done.
For just one more day of fancy free.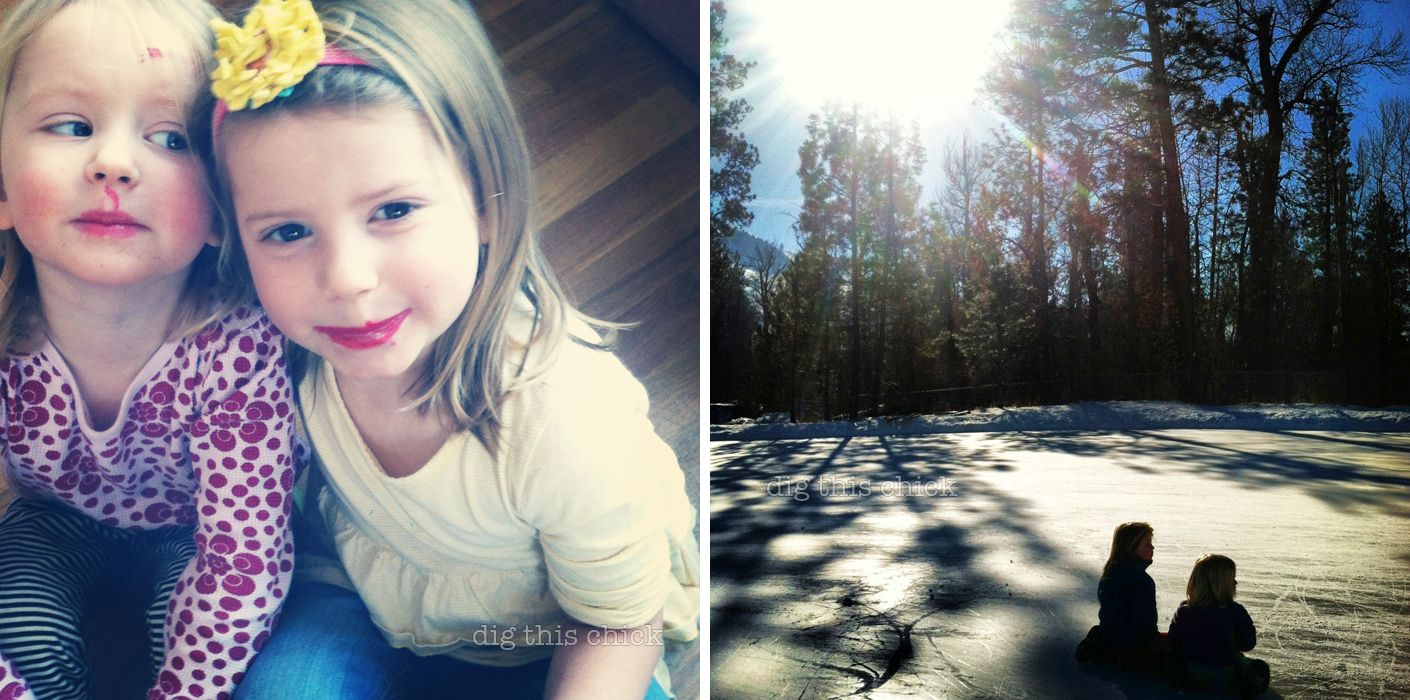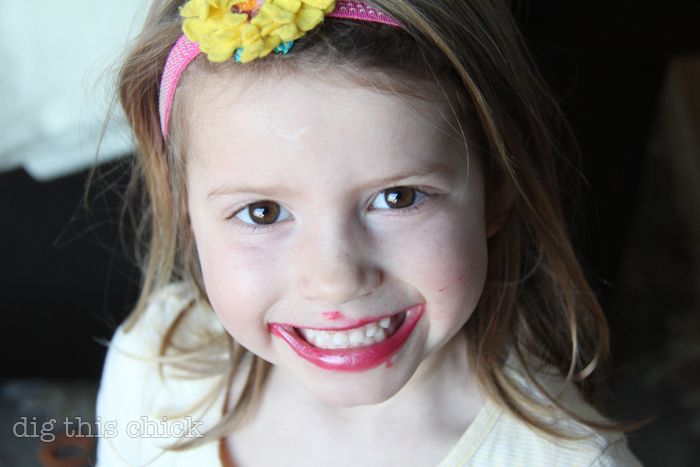 :: :: ::
In this week's mamalode column I wrote about tidying up the girls' room, making some new rules, purging unused things…and one used thing that Ruby won't let me forget. Click to read mama digs: blue bear bye bye.