Yesterday was the end of our 14-day staycation. Taking time off from work and staying home is maybe the most blissful holiday I've ever had. Somewhere around day 10 Andy said wow I could really get used to this. I had to remind him that he still got up every single morning at 4am and painted until 7 so he could spend the day with family. But he loves that work so much it doesn't feel like work or, it feels much different than his day job as an electrician.
I believe making change happen involves first saying it out loud, believing in it. Some day, not so far away, I know Andy will paint full time. And I really look forward to my hard-working man getting the studio time he deserves (and needs).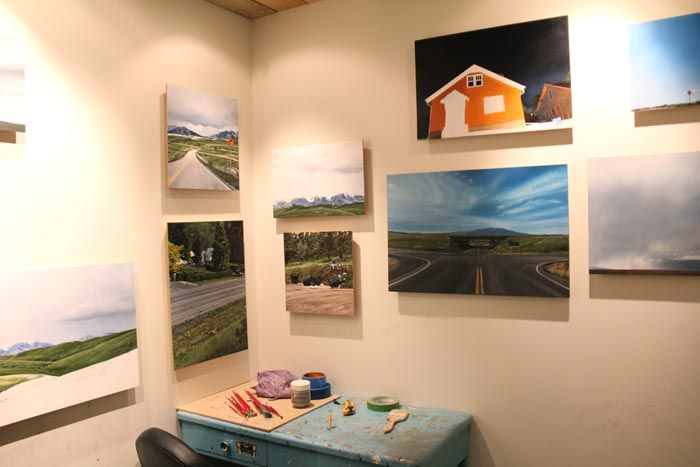 He has an exciting exhibit coming up this March in Spokane at the Kolva Sullivan Gallery that will feature all new work (that will all be for sale!). I'll keep you posted about the exhibit opening. It'll be fabulous.
This week we have been easing (as much as we can) back into our regular rhythm. There's a necessary amount of sprinting into to-do lists for me; sewing and writing obligations patiently await my return. But I find that I can make my concentrated work time productive and fun if I continue to indulge in the vacation-y things. Or, more accurately, I want to have a vacation-y mindset when not working. The things we did over the holiday — hiking, skiing, sledding, afternoon espresso (oh man wait until you SEE what my husband surprised me with for Christmas!!), art-making, building railroad-fairy castles — are things we do everyday. It's the relaxed, breezy headspace that was so luxurious. I'd like to get really good at always channeling a soft, reclined mentality when I'm not working. There, I said it out loud. I'll begin my practice today.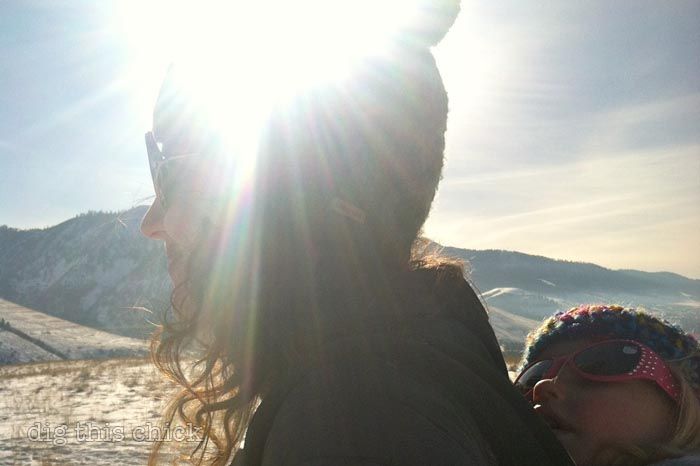 Our January calendar is booked with out-of-town visitors. Thinking back to last year when we were unable to host a flea, it is so satisfying to have a guest room. And speaking of guest room, new kitty hasn't missed his litter box in a week! Thanks to an awesome consult with a behaviorist at the Humane Society, we modified his living quarters. Looks like homeboy is here to stay.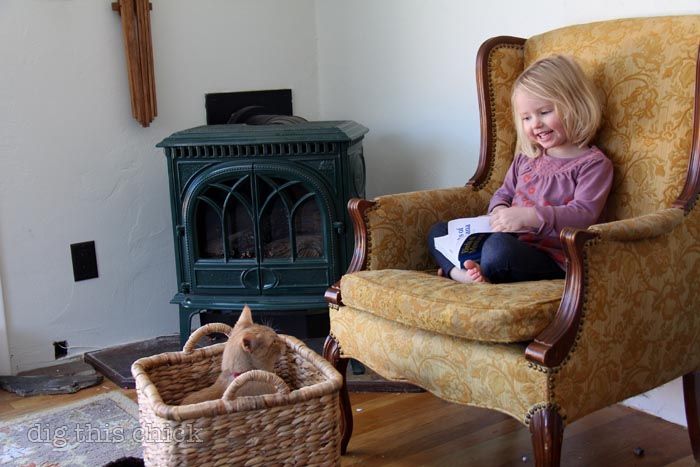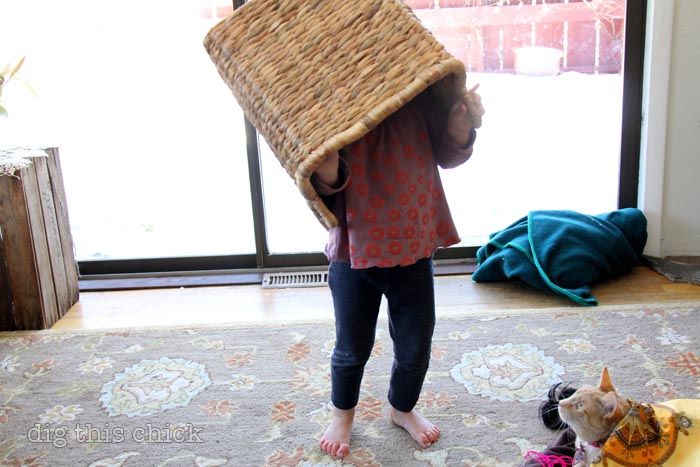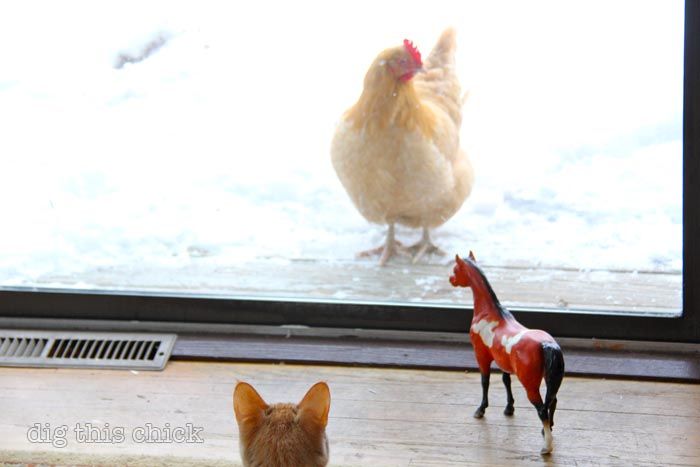 It does feel good to have another cat in the house but his presence also pushes into my not-yet-healed bruise of Olive's mysterious disappearance. I believe my kids are experiencing the same feelings as discussion about Olive has emerged with renewed regularity. Ruby and I hiked yesterday and every single time I'm on that hill I wonder if I'll see her. In my daydream she isn't alive but instead I discover her striped fur, frozen in the snow or I find a tiny pile of bones. The not-knowing is hard.
The bright shining sun cut through the 11-degree air, making it almost feel warm. Alice ran over to a tree and starting sniffing and digging and I wondered.…when Ruby interrupted the silence with "Hey mom, I miss Olive. I think her is just running around the block and maybe her will be home in spring."
Maybe Ruby's right, but not in the literal sense. For, with spring, the snow melts and the earth softens. Old life fertilizes new growth. And new homes are found.