Last Christmas Eve, after a helluva busy few weeks, I was so looking forward to staying in slippers all day. My mother-in-law was here, my parents in the air on their way. It was snowing, the tree lit.
Andy began readying like he was going somewhere, which I didn't approve of, unless we were out of half and half or gin. He said he had some shopping to do. I immediately knew it was for me so I assured him I would happily trade a gift for his presence on that day. He was driven, I was frustrated. He said he'd only be an hour, his mom joined him.
On Christmas morning, we took turns opening gifts, taking pause for monkey bread and mimosas. Our friends joined us. We sledded. Opened a few more gifts. Well into the gift-opening, Andy proudly passed his gift my way. I opened it and….it was a water filter! The Brita pitcher kind. The kind I gave to Goodwill two summers ago because we didn't use it anymore. I smiled. He leaned in, raised his brow. I said thanks honey. His mom joked way to go Drew. We all laughed. Andy was shocked. He was CERTAIN I'd wanted one. He was positive I'd been mentioning that I craved a water filter pitcher many times. He'd driven to three box stores on Christmas Eve just to find one! I said I hadn't wanted one and that I was appreciative.
We moved on, the water pitcher remaining the butt of many jokes. Every time we made eye contact, he lip synch REALLY?! and I'd nod REALLY. At the end of opening, Andy left and returned with one last gift. He entered the room with a giant, heavy box and set it in front of me. He pressed his lips together in a straight smile that means this is good. He had the same grin when he surprised me with a trip to New York City for my birthday and when he got down on one knee.
I opened the box and about fell over. It was the espresso machine we've wanted for a decade. The one I've written to dozens of online retailers about, asking for in trade for blog sponsorship. It was in my living room. The Rancillio Silva
.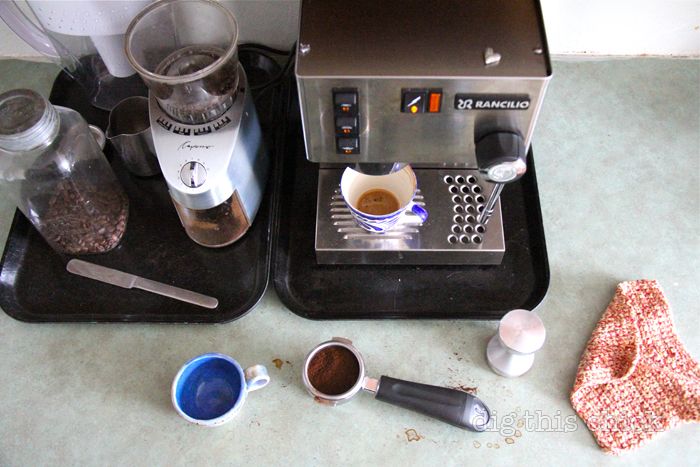 Weird fact: I got those big trays at a thrift store. They are from the Montana State Prison dining room.
We like coffee a whole lot around here. And, as we've aged, we've buried ourselves deeper in our coffee snobbery. We buy our beans, roasted that day, from Black Coffee Roasters. Last year, Andy's mom bought us a burr grinder
 so our beans could be appropriately crushed instead of broken (it really does make a huge difference). We know the best little coffee shops in every town we've ever been to. We have a collection of handmade mugs. We bring beans, our grinder and our stovetop Italian espresso maker wherever we go. It's real.
"And now you know why you got a filter," he beamed. Well played, foxy husband. His mom didn't even know and she had been with him the day before, hunting for Britas at ShopKo thinking WTF?.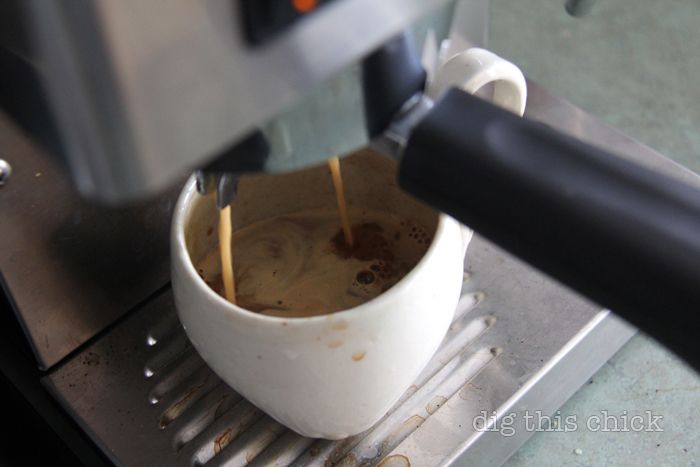 We pulled that sexy beast out of the box, Andy sensing my surprise and wonder. He explained it had, quite literally, fallen into his arms the week prior when he told our friends who own the coffee roastery that he didn't have a gift for me yet and that he wished he could splurge on the Rancillio. Jim's eyes got big and he said dude, you've got to be kidding me. He went on to explain another customer had purchased one two weeks prior and used it a handful of times while he waited for his machine to be repaired. He had just that day dropped it off at the roastery for Jim to sell. Andy got a screamin' deal. This machine was made for our home.
It's been so fun learning to use it well. It's been fun drinking the rich, smooth passion. It's been fun sharing it with friends. This is true: I can, in my own kitchen, pull a shot of espresso that rivals the best coffee house you've ever been in. It feels very extravagent. And very fun.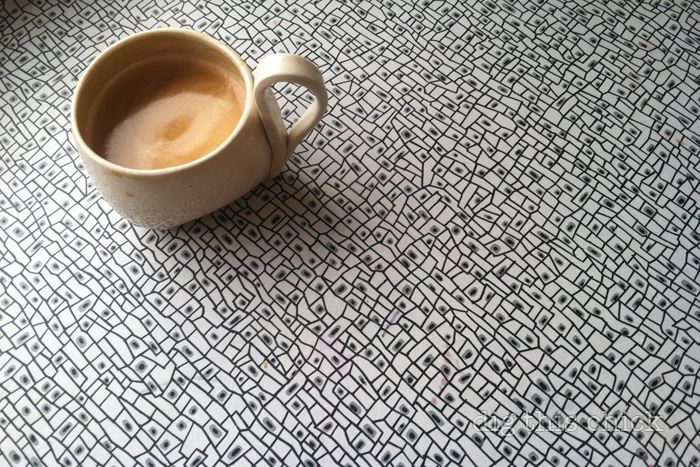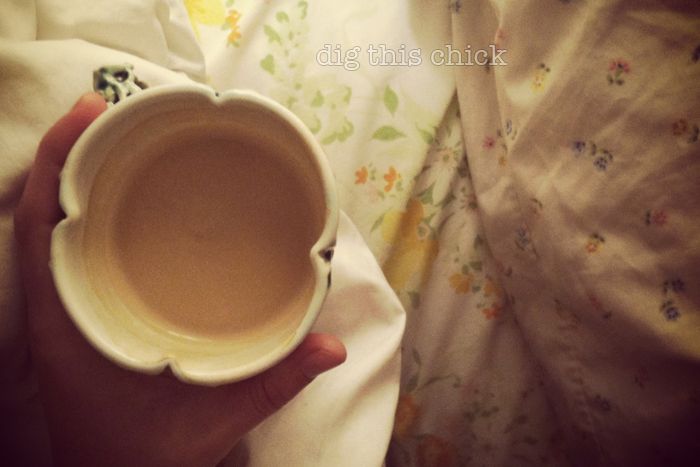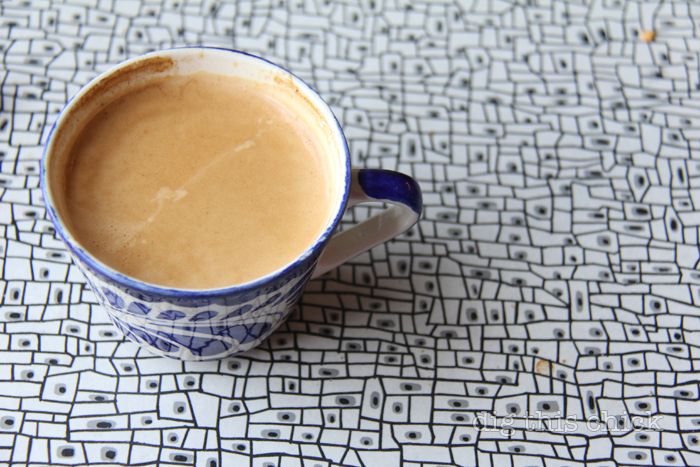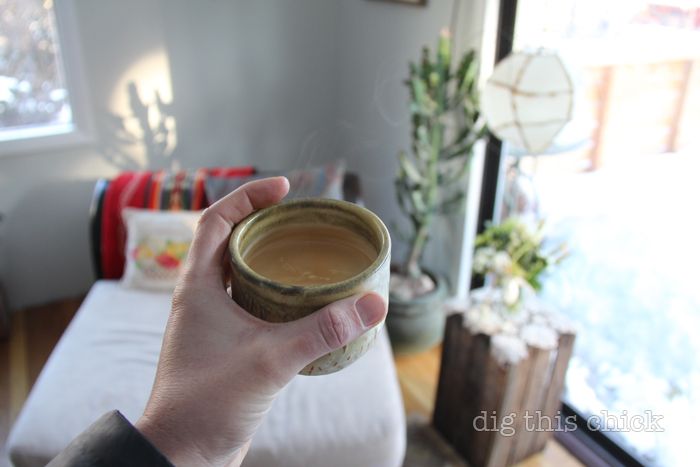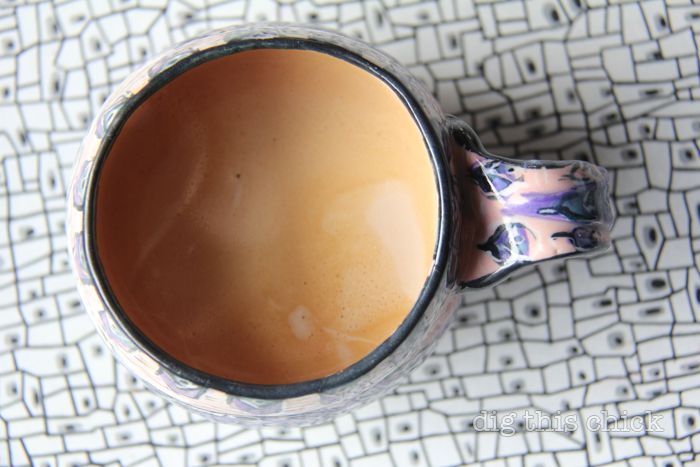 Are you wondering what I gifted Andy? I didn't disappoint. I got to thinking that (other than a super fancy coffee maker) we don't need anything, Andy doesn't need anything. I wanted to give him the gift of time, doing something he loves. Last fall, I emailed all the wives of his friends (the group of men that have been bffs since grade school) and hammered out a five-day stretch that worked for all of our families. I phoned Andy's boss and arranged for him to have time off. And surprised my man with a little ski holiday, coming up in a few weeks.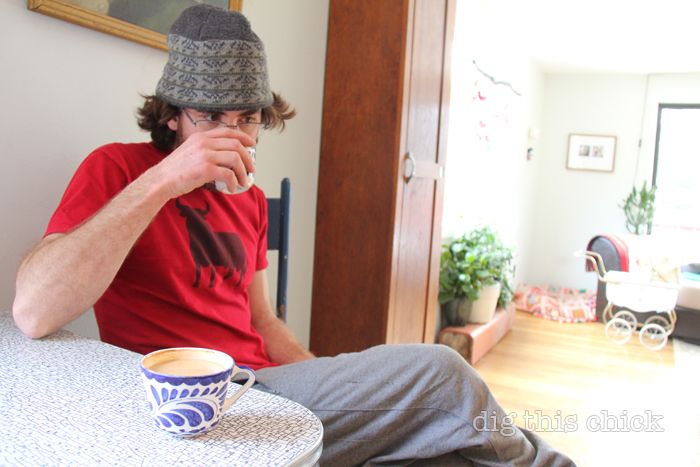 holy crema. check out my hot barista.
:: :: ::
In this week's mamalode column: I took my girls swimming where I saw another mama cradling a newborn and toddler. We exchanged glances, each in our reality with a little bit of want for the other's reality. Click to read mama digs: different depths, same need.