We have been back for a few days now, from long weekend on the Oregon coast with family. While we are physically in our home Missoula, our brains are still somewhere on I-90. It always takes me a bit to reengage with regular life. Especially after that 12 hour car ride home.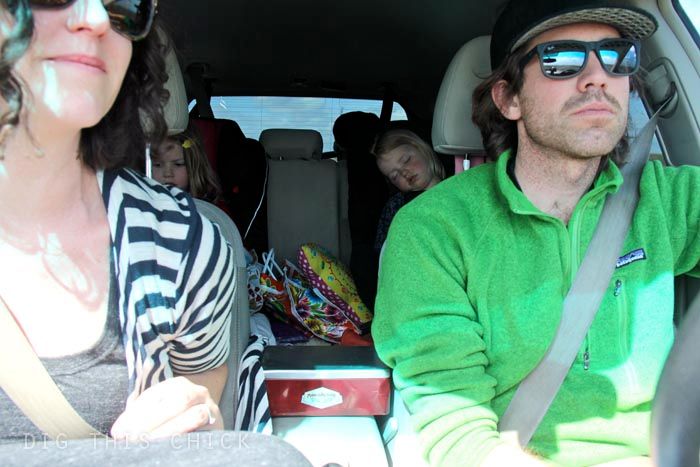 We are Road Warriors.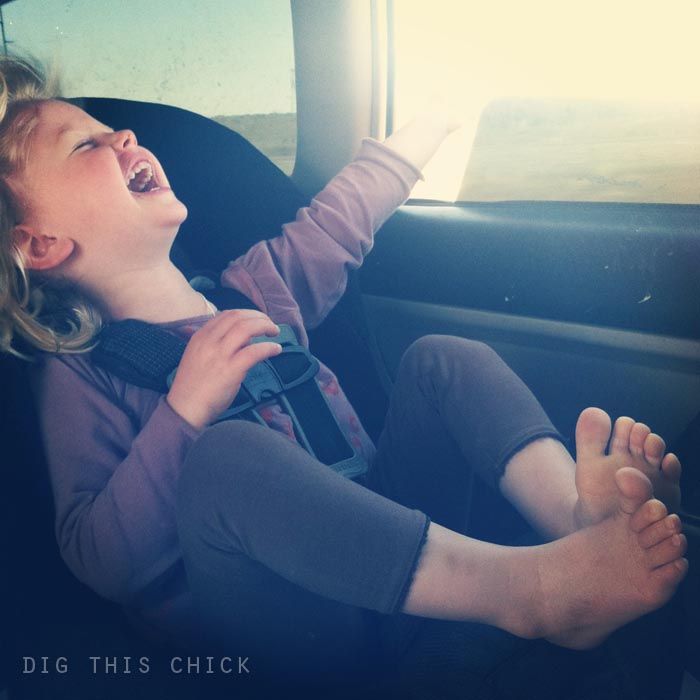 Don't let this fool you: Ruby did not resemble this for most of our car time.

I had planned to pack last Wednesday but instead followed my motivation to raise funds and love for Boston. I listed the Geo for Love: Boston shirts that afternoon and woke to orders and amazing notes from all over the country. I am so thrilled to be a part of something bigger with you all and I am trying to balance that excitement with what I can reasonably do. This is hard because I am a YES! person. I decided to list more. They will be shipped in June. I am doing my best to reply to your emails and get you your tees as soon as possible. Thanks for your patience! I love you all. Truly, I do.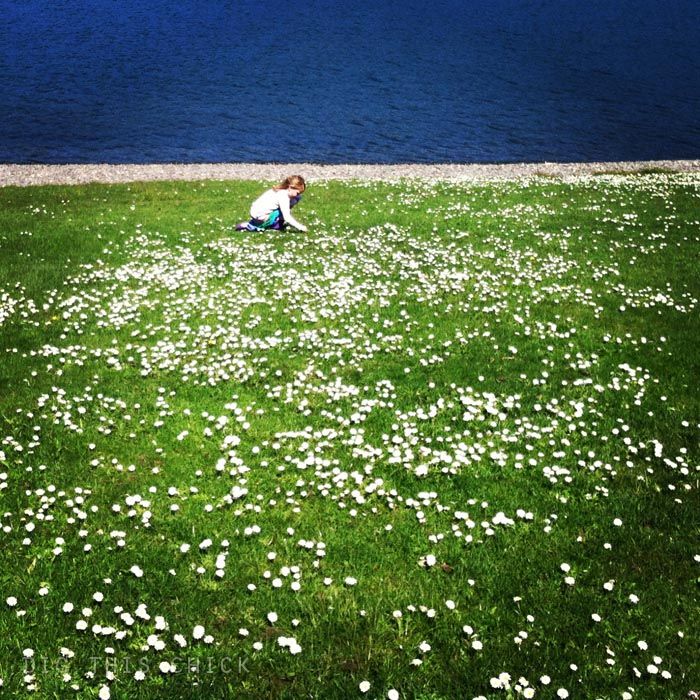 Oregon was epic. One of those trips where every single moment buzzed with life and gratitude. The view, the company, the weather, the world — it was all magnificent. We stayed a night and day in Portland and then headed to the coastal town of Pacific City where we stayed three nights. It was all very simple and satisfying.
I hadn't planned to take a week off from blogging and the result is three posts smashed into one so that I can psychologically move on to upcoming posts about our entryway redo, new chicks and swimsuit giveaways!
Oregon nuggets.
:: A giant lei wraps around Portland.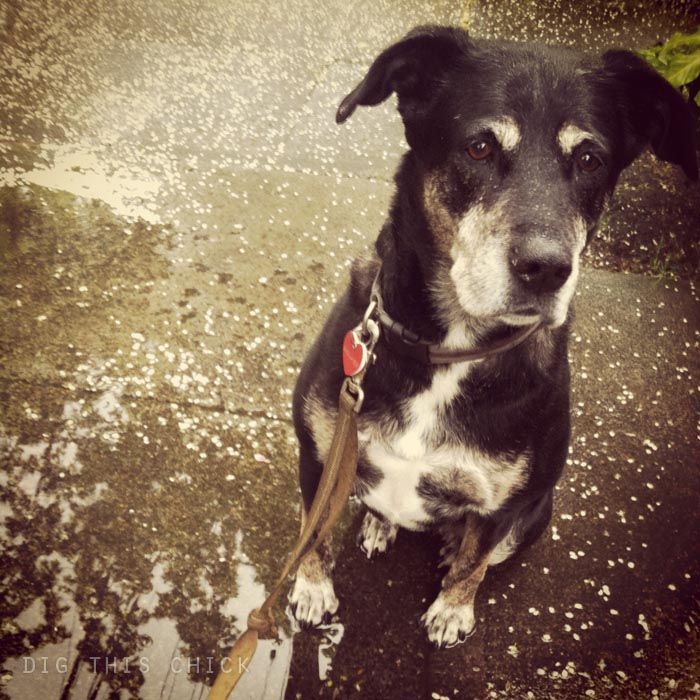 :: The vastness of the ocean. I can't even believe it is real, like an endless stage holding infinite performances.
Every encore better than the last.
:: An enchanted trail teleported us through a dizzyingly green ecosystem to the open sea.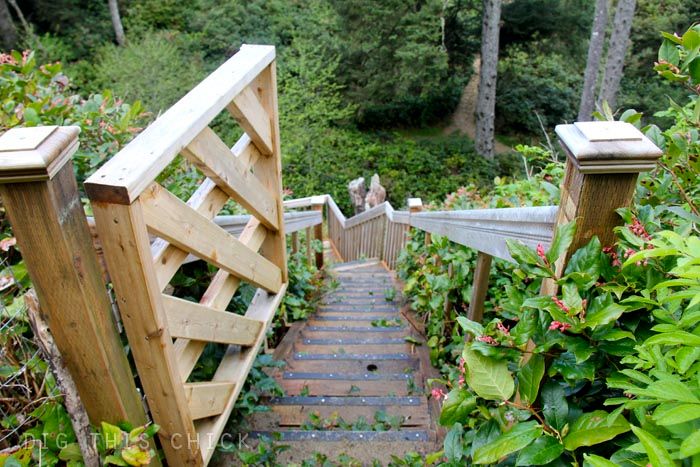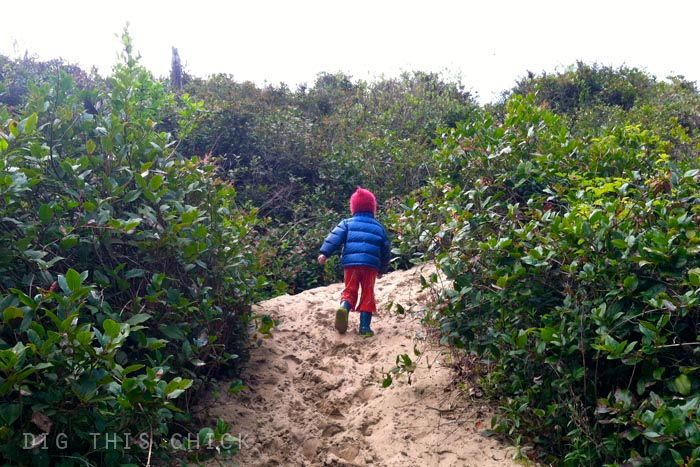 :: Gazing.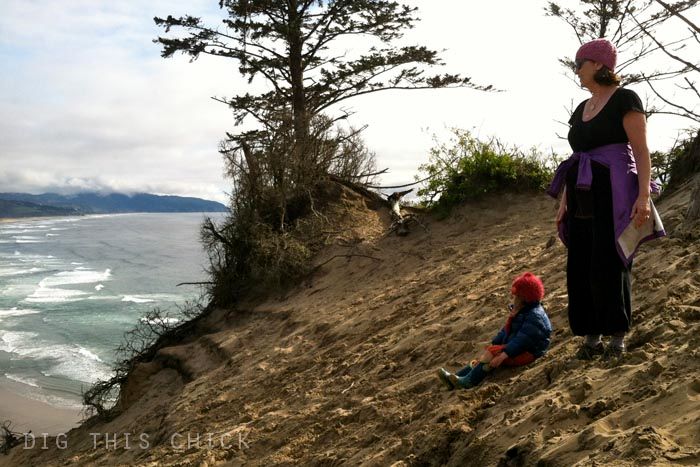 :: Starfish and seals. Spongey, breathing sea creatures fixed to rocks. Tiny barnacle mountain ranges. Crashing icy waves the color of summer midnight sky.
:: Laughing kids, sand covered limbs. Containers of sand filled and dumped, filled and dumped, filled and dumped. Sometimes endorsed, sometimes without permission.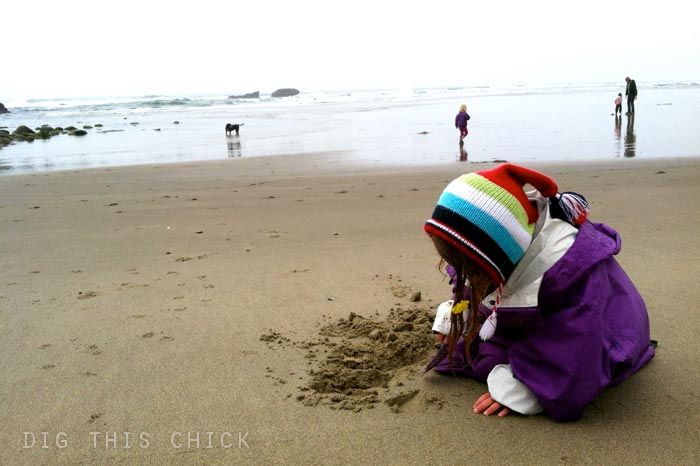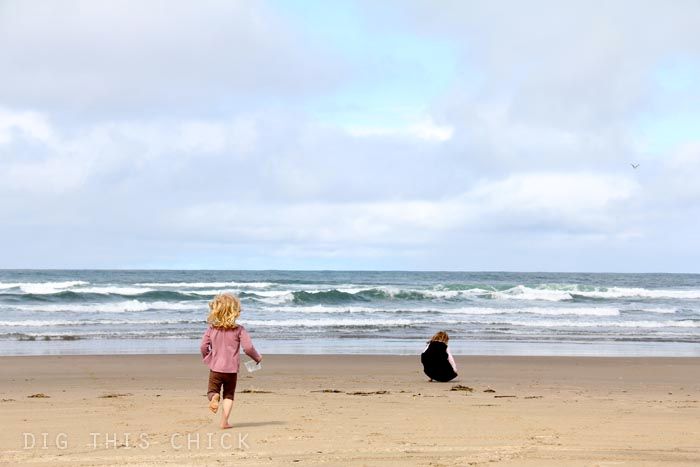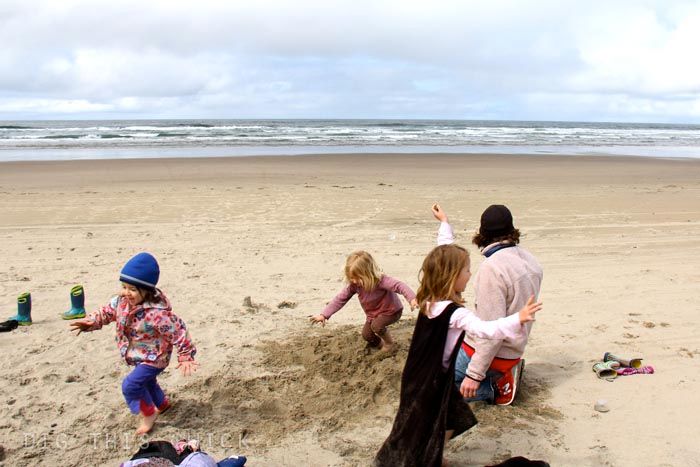 :: A dune the size of a small mountain. Hiking up on all fours, running down. No fear of falling because falling is the most fun.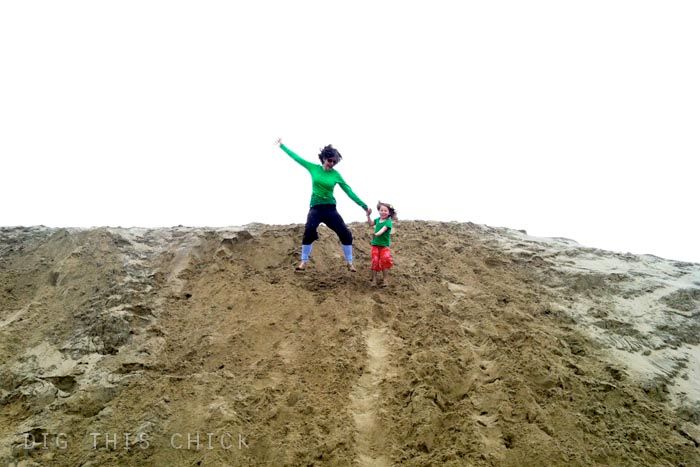 Sledding, even.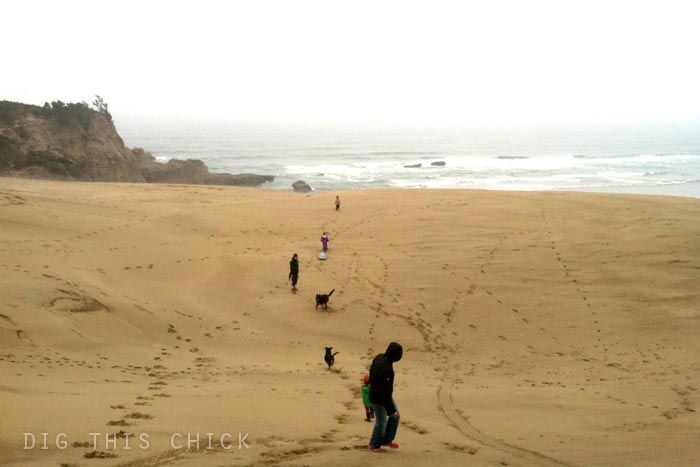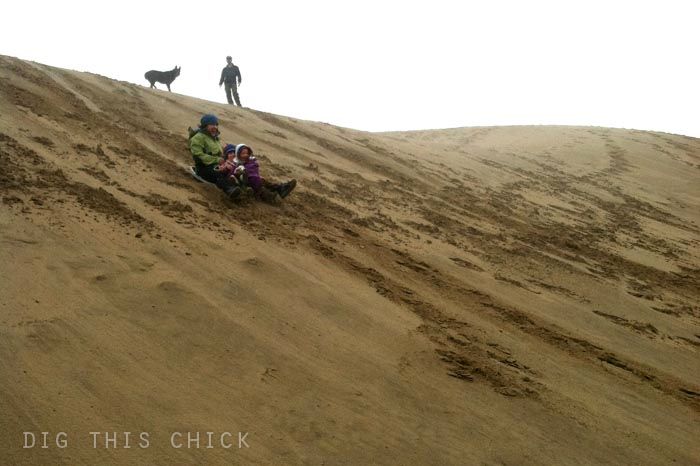 :: The thorough happy, generous heat that is specific to the sun.
:: Andy flew over the dunes.
:: Eye-stinging sweetness of cousins playing the very same composition of my own childhood.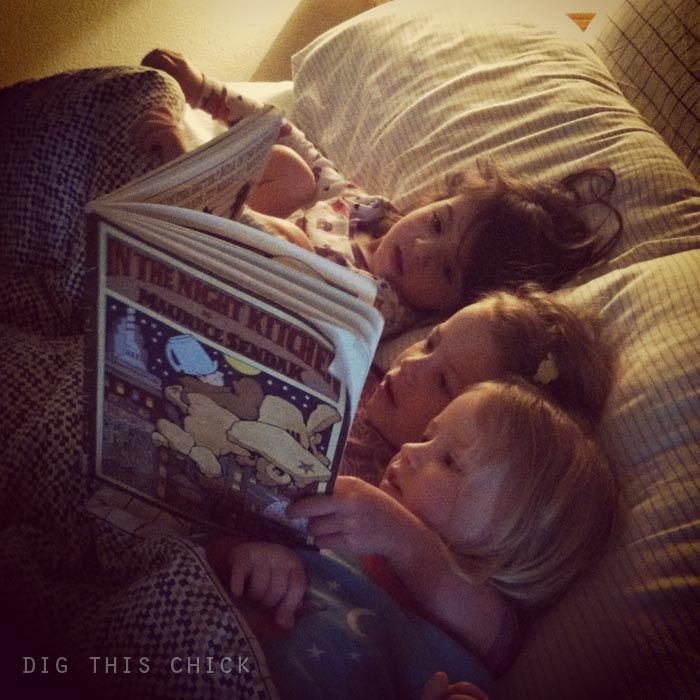 :: Deep sleep, tired legs, many cups of coffee. We brought our espresso machine. Yes, we did.
:: Old dogs who have known each other since they were young dogs.
:: Everywhere I look, the metaphor makes itself.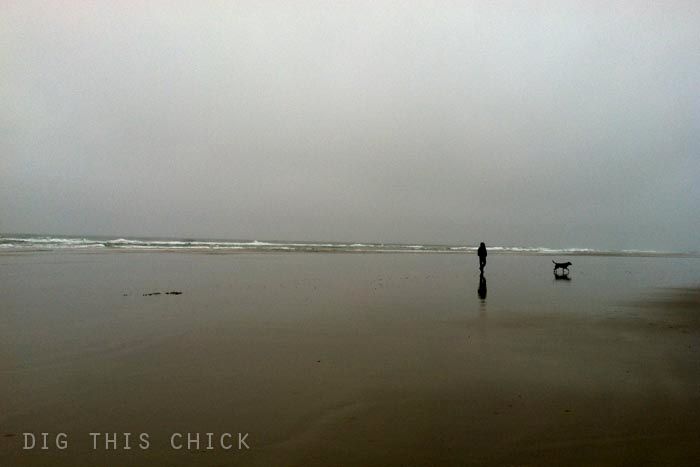 We didn't like saying goodbye. We talked about how we didn't like it, as we faithfully do. And then our foursome hopped in our ratty wagon and rolled away from it all, knowing in our bones we'd be back. It might be a long drive but it can be driven.
We returned just once to fetch my wallet. I leave my wallet all over this planet and it always returns to me. I like to pretend Andy finds this exercise part of my charm.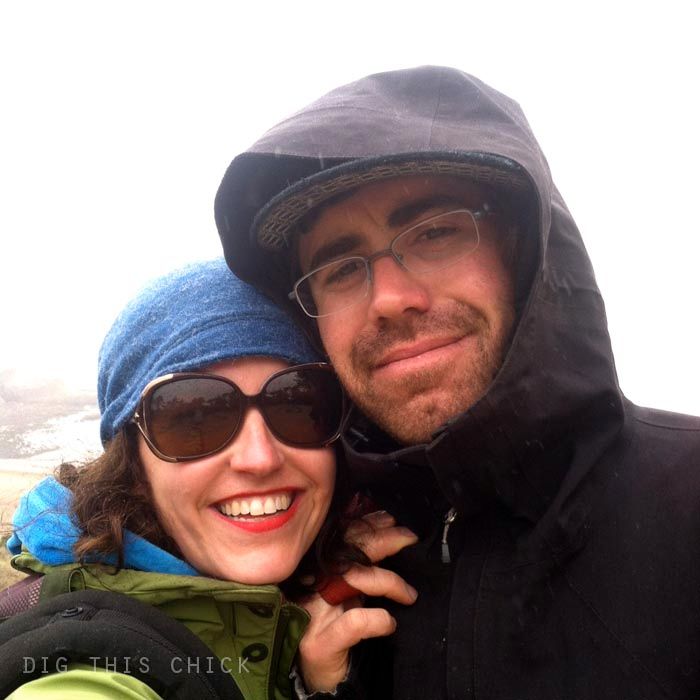 I have yet to unpack or organize myself. I'll get there. I like that I can still hear the waves, feel the still. I like knowing that the ocean is kneading shores all over the world, right this minute.