I love it so much when my man gets excited to do home improvements. It's like a spell that sneaks into our home, subtle at first. Andy will begin staring at corners and ceilings, doing math while rhythmically sipping espresso. And then the magic takes hold and he dutifully, quietly changes into his superhero outfit: coveralls, trucker hat and tool belt. Game on.
We have so much we will do to our house. It will be many years, which is sometimes overwhelming to think about but mostly it's just fun and we feel grateful and giddy dreaming about ripping out walls, converting the garage into an art studio, plucking grass and planting natives, painting the exterior, replacing vinyl floors…oh, and on. We will be in this home for a long, long time.
:: Recently, my strapping electrician scored a deal on some can lights from a job site so we were able to check off the 'new light fixtures' item earlier than expected. There are still many places that hold a lone bulb but our living room, kitchen, hallway and bedroom are well-lit! Yo.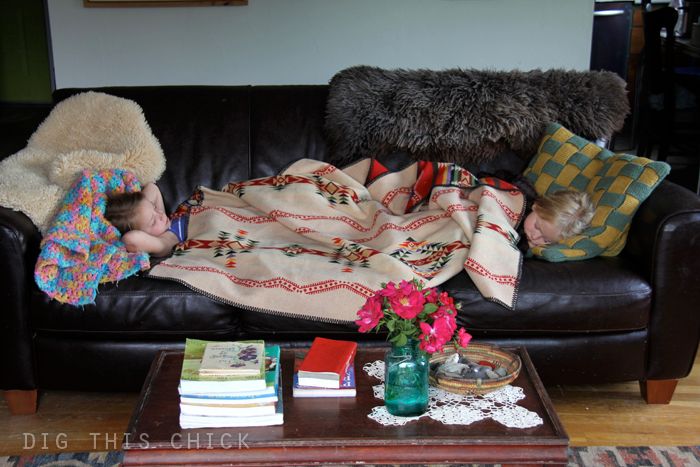 :: In our last home we spent some cash money on nice looking ceiling fans, which, in our opinions, are ridiculously hard to find. Seriously, what up with hideous ceiling fans? The thing is, the pretty ones still weren't even that great. Not a fixture, not something we want to look at. This time we decided that we'd like our fans to function and disappear as much as possible. We went with cheap and white.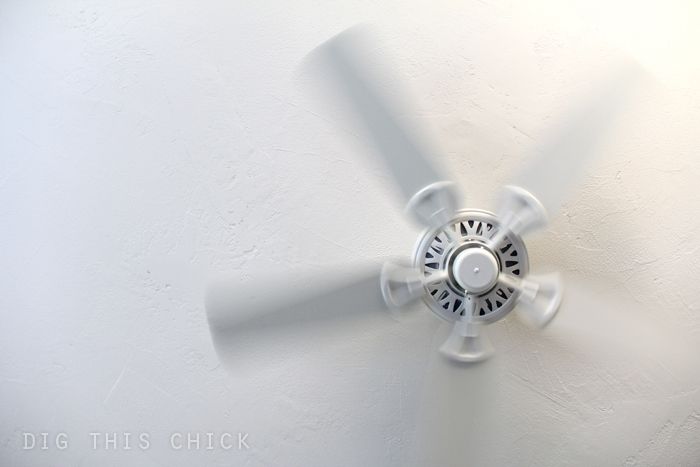 happy side effect: afternoon feathered ceiling shadows dance

:: I curate the clothes on the line, hanging my favorites on the outside. It makes me happy.

How darling is that clothespin bag? Made from vintage fabric by Montana company Once Again.
:: Andy constructed our deck railing last summer. Two rungs in we realized our climbing daughters would be attracted to it like moths to a flame. Andy planned to build a lip that would prevent high, teetering kids and I asked if it could be some sort of planting container. He did it up but I didn't have a chance to plant anything in it last summer.
It is pretty shallow so to retain moisture I lined the bottom with plastic bags. I wanted a thick hedge of herbs but at the last minute decided to include some flowers too. White pansies and basil. Pansies remind me of my mama. I was a little late getting the basil in but it's coming right up.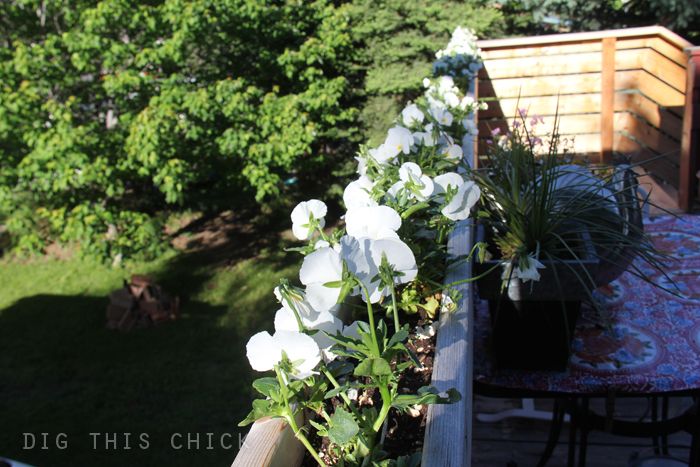 :: Chicks are growing.

L to R: Tiffany, Sparkle, Rosetta, Cayenne

:: Also on the deck, I found a use for this basket I fell in love with at a garage sale last summer. And we hung a bird feeder. It's the perfect spot because we can get unbelievably close while the little feathered dudes feed in the morning. The glare on the window makes it so they can't see us.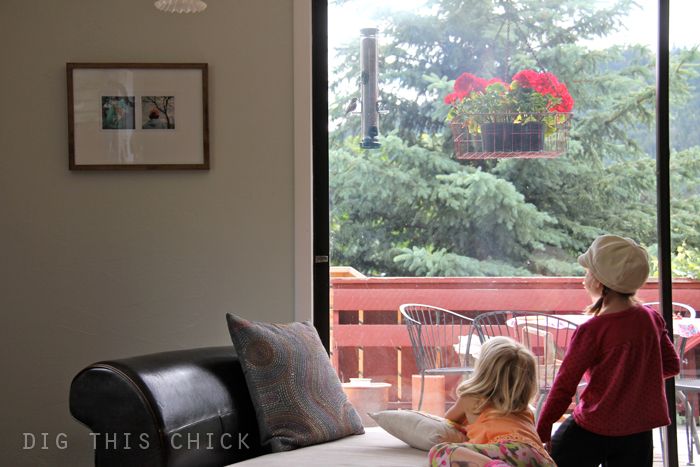 :: Reconstructed the girls' fort.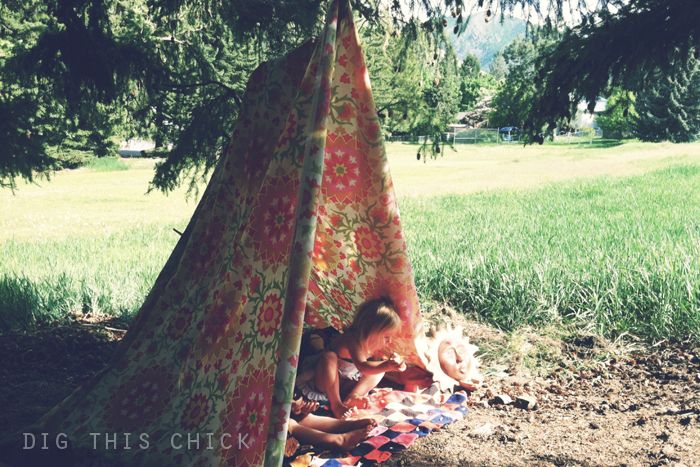 :: Our front yard sculpture by Nathan Tonning.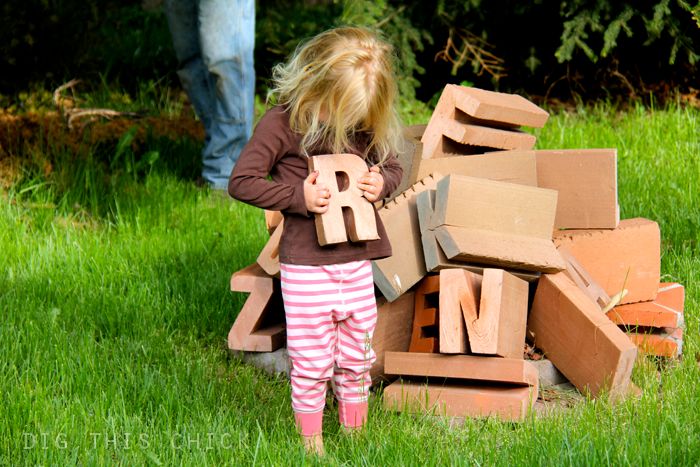 :: I started pruning (what's a more aggressive word for pruning?) the juniper along our driveway LAST SUMMER. Since then, we've had a growing pile in our driveway. Andy and I finished cutting a few weeks ago and borrowed our friends' truck and trailer to haul the pokeys (as our kids call juniper) away. We also cleaned up our side yard where 14 pine trees live. Remember those giant branches I cut last summer? They still needed to be hauled away. Two dump trailers full of pokeys, pinecones and branches. The act left my arms like overcooked noodles.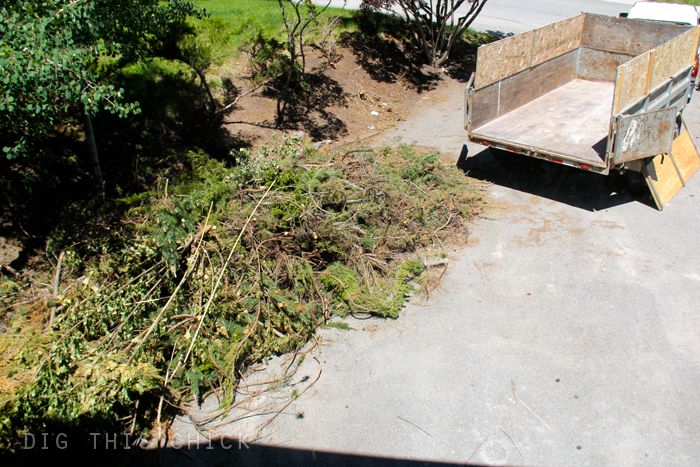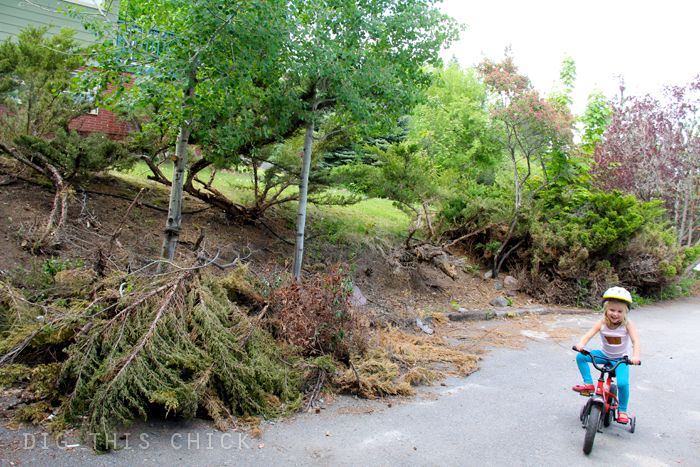 While we scooped, sawed and tossed, Margot and Ruby, with their neighborhood pack, bobbed in and out to ask questions like have you seen my lighter blue sparkly thingie?
:: It doesn't look great now but it will! We will plant gobs of native flower seeds this fall and the juniper will grow in like big arching bonsais. We will likely pull the juniper eventually and replace with sagebrush. Or let those aspens grow in. Before and after:
I was able to lean exhaustion on my shovel and squint into the sun just enough to notice the satisfaction in watching all that debris drive away.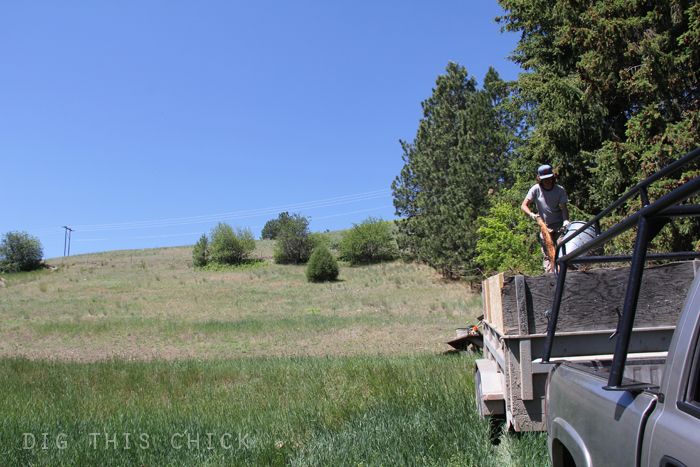 We have a great composting company here, Eko, so the ridding was easy.
:: Alice.
:: It's still so green here. Soon to change.
:: I have been on the hunt for an old wood tote for our kitchen table and I recently found one at a thrift store for $5. It holds seasonal love and our daily napkins.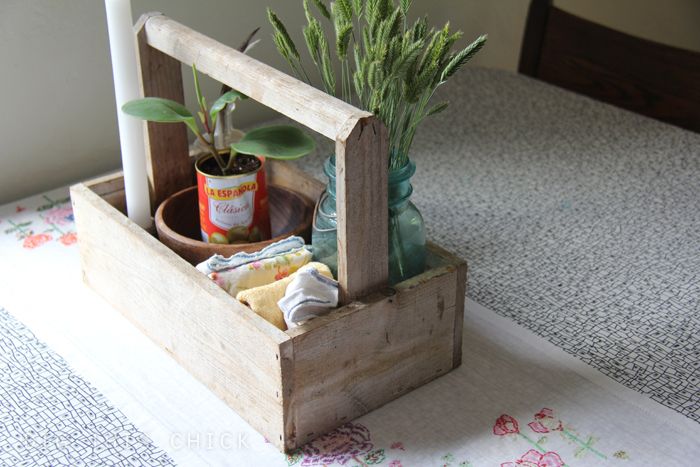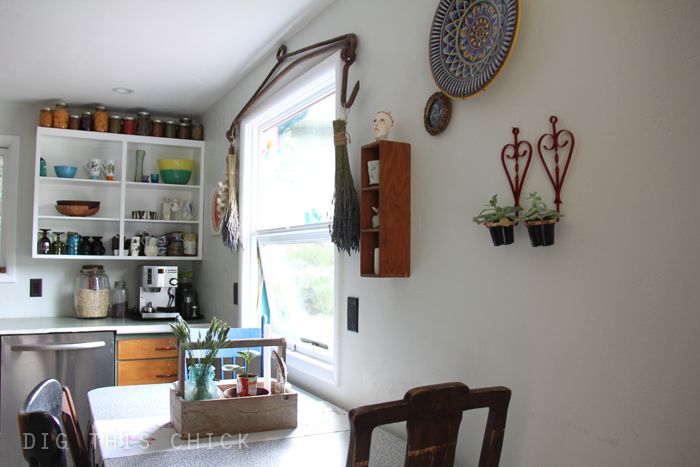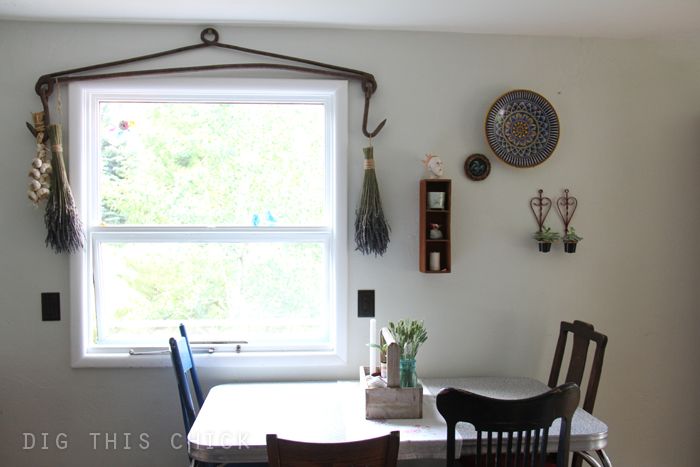 I've been posting less regularly here, a natural consequence of summer for me. I do have several posts written in my brain and I am excited to download them here:
My garden plot, plans and pics.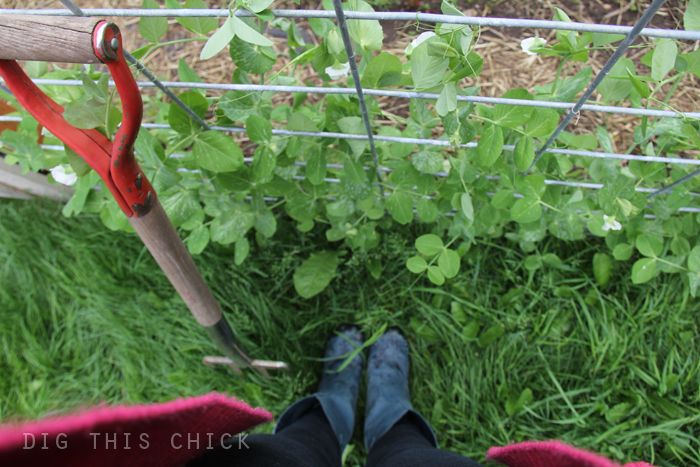 Our kitchen redo that is still very much in-process. It hasn't cost a penny; we just took down a wall and moved around, reconfigured existing cabinets. That new counter is temporarily a hollow core door that Andy fanageled. Making do until we can afford what we want. Here's a little snap of the before and current views from our front door. We are loving it.
More soon, friends. xo
You might also like